This year has seen the launch of more eco-friendly toy collections than ever before. From sustainably sourced wooden toys to dolls and plush toys made from recycled materials, all the way through to craft kits that encourage recycling and collectable ranges with eco-conscious packaging, there is no shortage of environmentally friendly options when it comes to buying green toys.
But with so much choice comes difficult decisions… which to buy?! So, here are our recommendations for the best green toys on the market.
Eco Plush Soft Toy Collection
Available from Character Online and Smyths Toys Superstores (RRP from £9.99)
For an adorable soft toy range with a difference, look no further than this licensed collection of Eco Plush toys. There are lots of 8" plush pre-school pals to collect, with characters from the worlds of CoComelon, Blippi, Barney, Teletubbies and My Little Pony.
Suitable from 18-months, these super-soft toys are made entirely from recycled materials; including the fabric, filling, thread and packaging. Each toy has a sweet, green leaf emblem stitched onto it.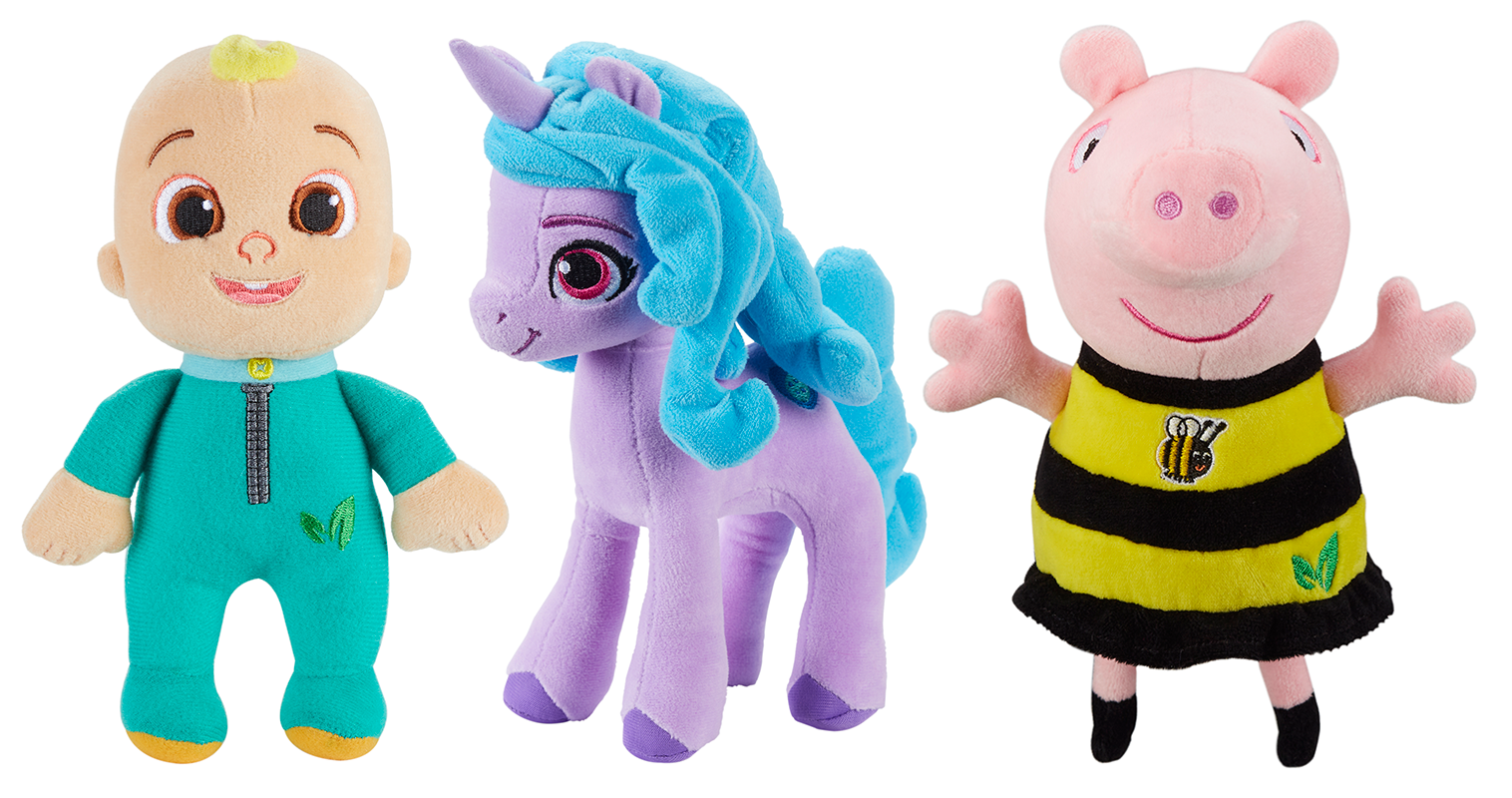 Care Bears Medium Plush: I Care Bear
Available from Smyths Toys Superstores (RRP £19.99)
With the Care Bears celebrating their 40th anniversary this year, a new Bear is to be added to the mix. Allowing fans to celebrate the brand's big birthday, whilst helping to care for the planet, I Care Bear is designed to resemble the earth.
She is the perfect balance of colour – green for the land, blue for the water. Reminding us just how important it is to take care of the earth, her belly badge depicts her love for the earth. Not just cute to cuddle, this beautiful bear is made from recyclable materials.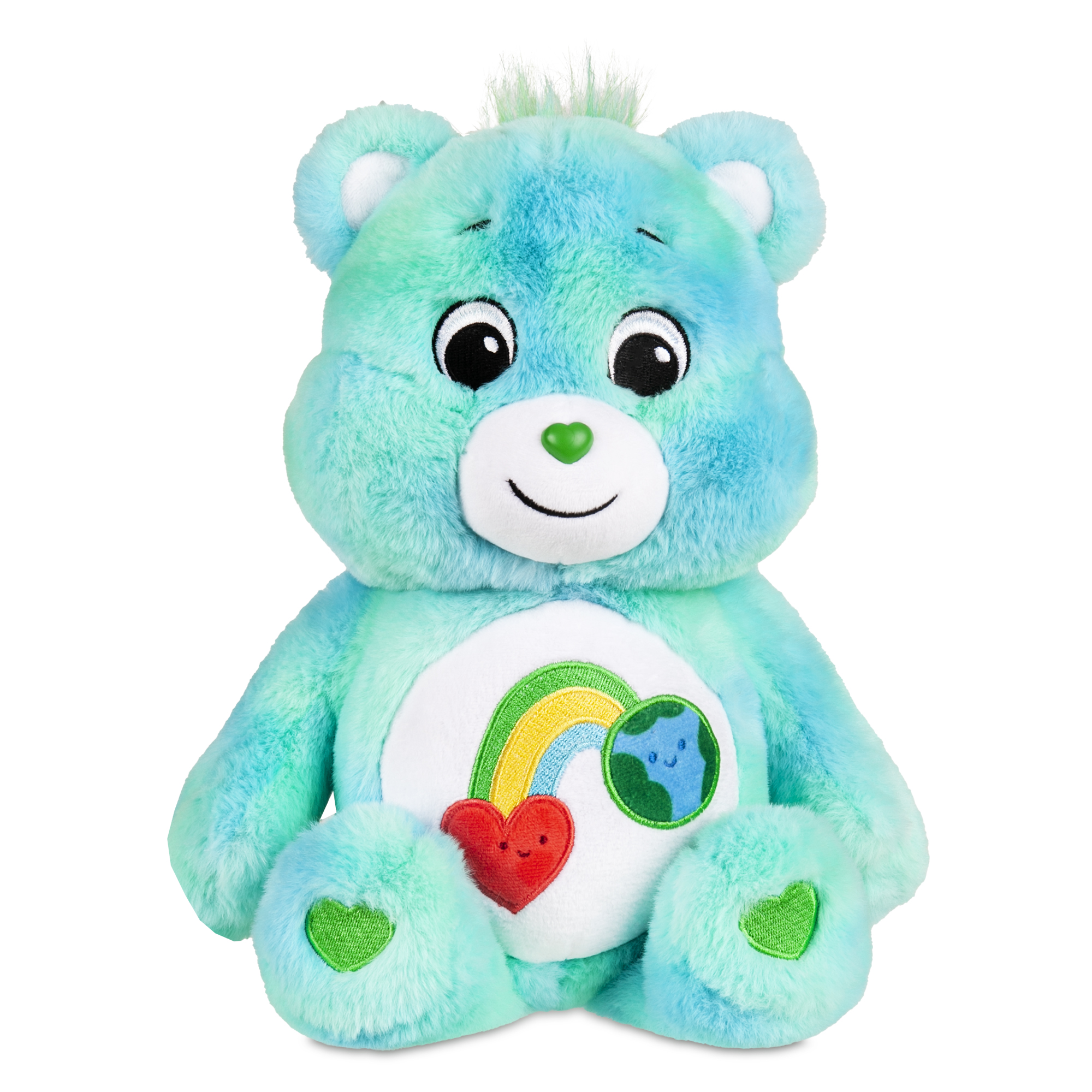 Janod WWF Collection
Available from https://yesbebe.co.uk (RRP from £13.99)
Wooden toy company Janod and global animal charity, WWF have come together to produce a beautiful range of 30+ sustainably made products.
From push-alongs to 3D jigsaws, the toys are all made using 100% eco-responsible materials. Aimed at educating children aged 0-7 years and up on the importance of looking after planet Earth, some sure-fire hits include the perfect first baby toy: the Forest Stacker.
And the Balancing Coloured Sloths, which will not only provide hours of fun but also teach children about these important little bears! For every WWF® product sold, Janod will donate a percentage of the proceeds to support the charity's work.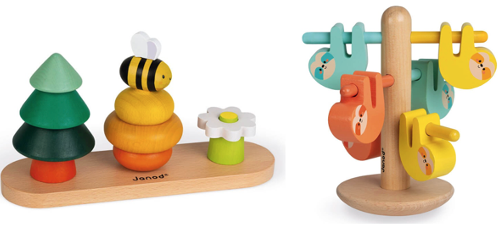 Paper FX
Available from Smyths Toys Superstores (RRP £19.99)
Adding to the wave of toys with eco-friendly features, Paper FX, the favourite craft toy is back! Paper FX is the brand that encourages kids to "upcycle" and transform their scrap and decorative paper into all manner of things!
Families can create beautiful accessories, gifts and decorations from old magazines, wrapping paper, posters, junk mail and more! The Paper FX weaving machine recycles and transforms any sheet of paper or card in minutes!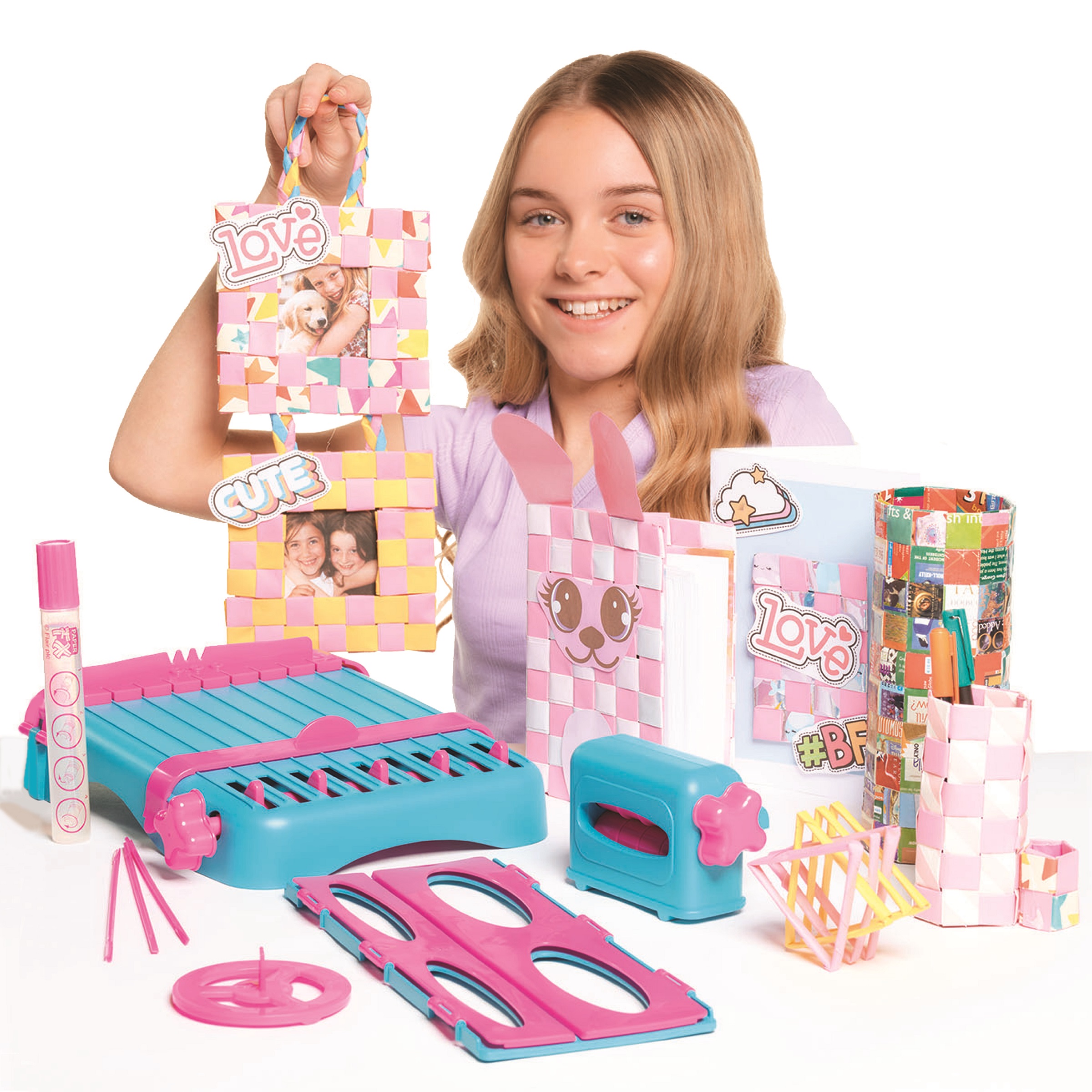 B-Kind Dolls
Available from Smyths Toys Superstores (RRP £19.99)
These beautiful dolls have been designed not only to be eco-conscious but also to promote positive messages of kindness, creativity, and compassion.
They're designed to be planet friendly, made from recycled materials and presented in eco-fashions. Each character comes in reusable packaging, which is made from recycled materials.
A ribbon serves as the box handle that can be used as a hair tie, while creative families can use the packaging to make a Kindness Board – a space to share kindness goals, which can also be used as a play scene for the dolls! There are 5 characters to collect: Brianna, Koral, Ivy, Nora, and Daisy. Each has her own passion, but all of their interests are centred around being kind to the environment, animals, and to each other.
Each doll comes with her own DIY activity, such as making an upcycled doll's outfit, creating a set of BFF bracelets, and more.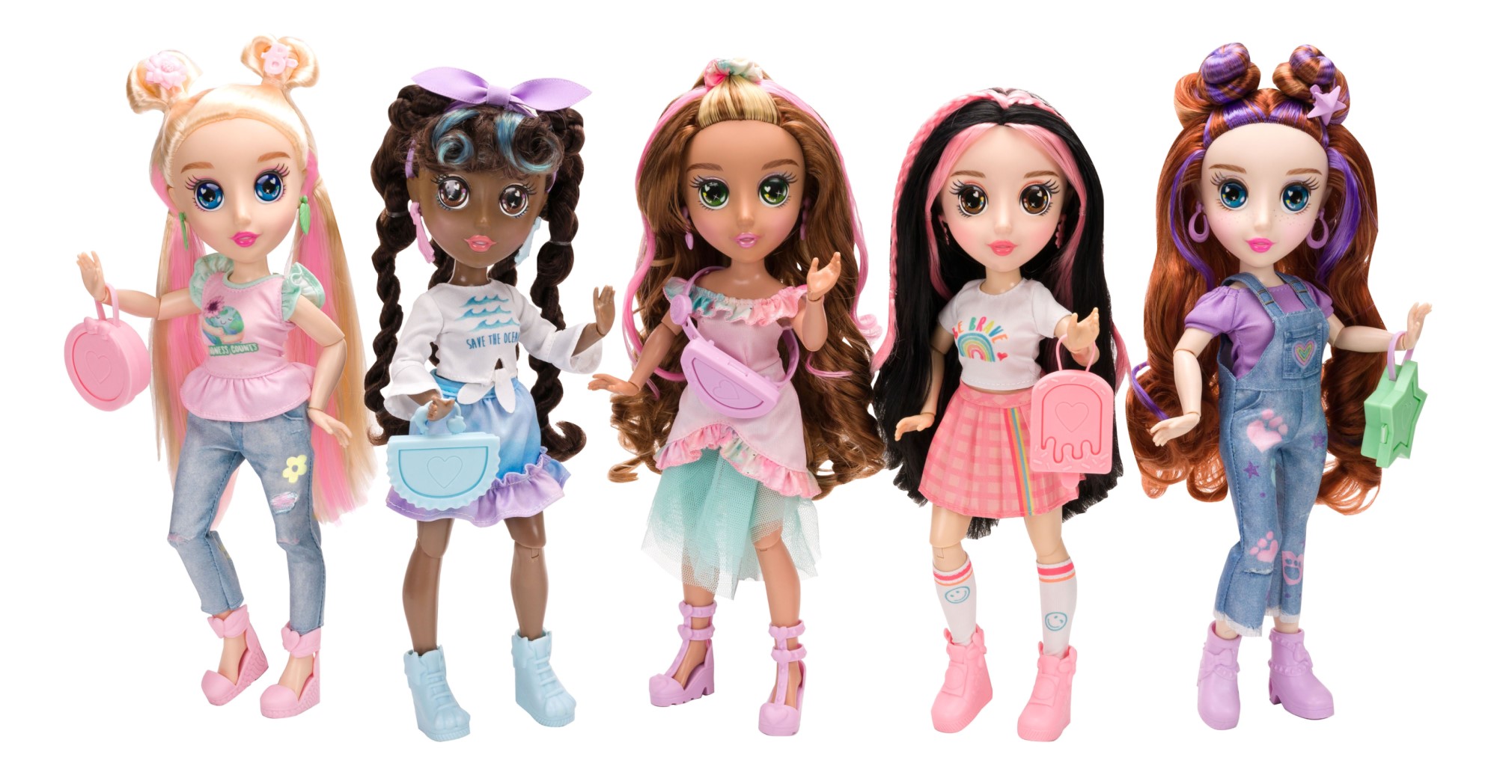 SuperThings Collectables  
Available from supermarkets and The Entertainer
The latest collection of SuperThings: Guardians of Kazoom has landed, and this collection presents Kaboom City like you've never seen it before.
In a bid to tackle the issue of plastic packaging waste, MagicBox toys has taken steps to eliminate 85% of the plastic in its packaging. Guardians of Kazoom collectables come wrapped in recyclable packaging made from recycled paper and cardboard.
The new series brings 80+ new characters to collect – each an everyday object that has been transformed into a superhero or a supervillain. Kids can further expand their world of SuperThings with the all-new Kazoom Kids figures and vehicles, with the promise of more to come … Fans can look forward to the upcoming launch of the almighty Superbots, which come with an exclusive SuperThings and Kazoom Kid – all packaged in an eco-friendly cardboard box.