A new takeover means we have lots of new toys to talk about and we're especially excited to show you these additions to the PJ Masks collection just in time for Christmas!
The newest theme for the PJ Masks is Super Moon Adventure and now kids can take the out of this world fun home with the Super Moon Adventure toys!
There would be no Super Moon Adventure without a rocket! The PJ Masks Super Moon Adventure HQ Rocket (RRP £49.99) features a special design inspired by the show as well as exciting lights and sounds. With the push of a button, release the HQ Rocket's ramp and watch Gekko launch out on his space rover!
When the PJ Masks reach the moon out come the Space rovers! The Super Moon Adventure Space Rover and Figure Assortment (RRP £9.99) each come with a 7.5cm PJ Masks hero figure, a Super Moon themed accessory and a Space Rover vehicle just like the show.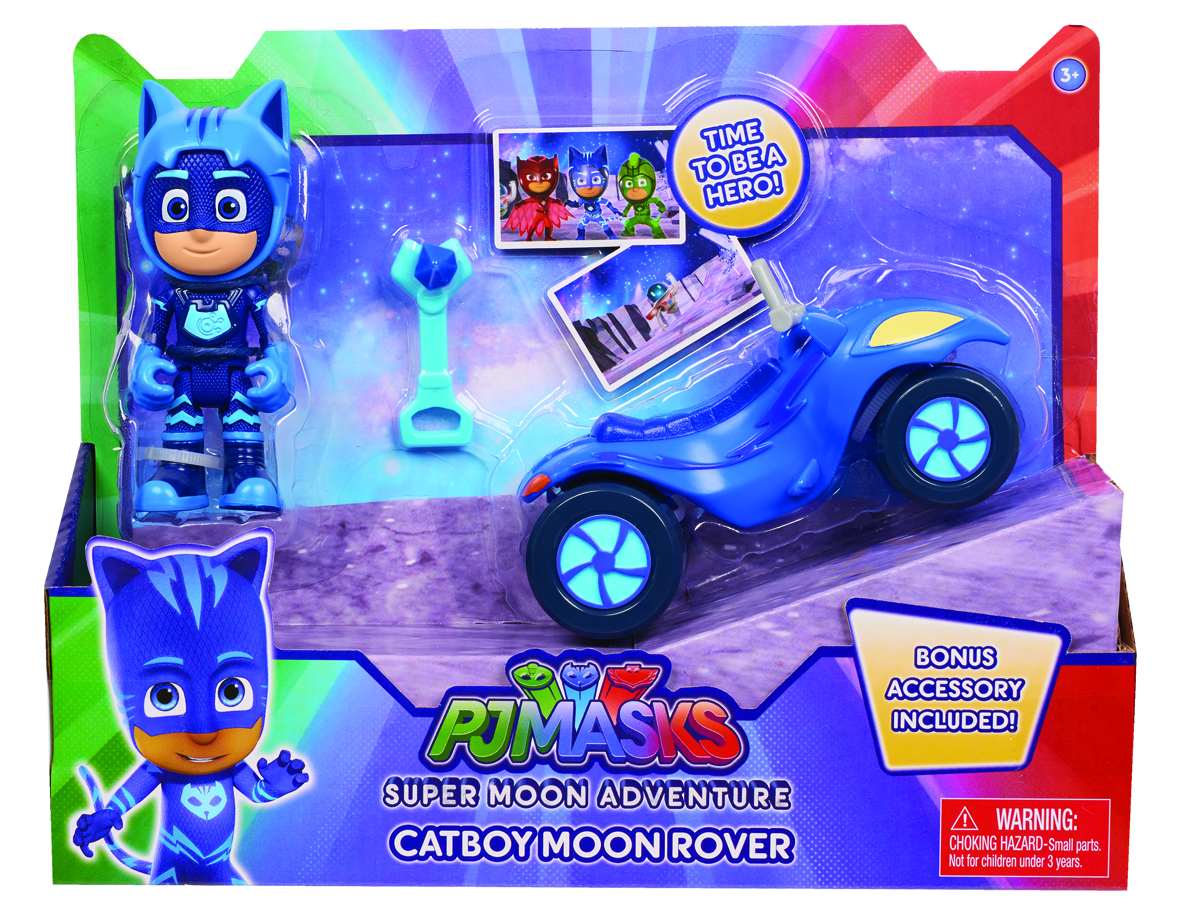 Also new, the Super Moon Adventure Figure and accessory set (£9.99) is based on the awesome episodes and feature the PJ Masks wearing their special spacesuits.
PJ Masks fans will be familiar by now with PJ Robot, the latest addition to the PJ Masks team. Created originally by Romeo to infiltrate HQ, PJ Robot falls in love with the PJ Masks and he earns his colorful PJ Masks stripes as their trusty companion. The new electronic PJ Masks Lights & Sounds Robot (RRP £29.99) really rolls, whizzes, and beeps along just like the show. Press his head to switch his expression and activate realistic robot sounds!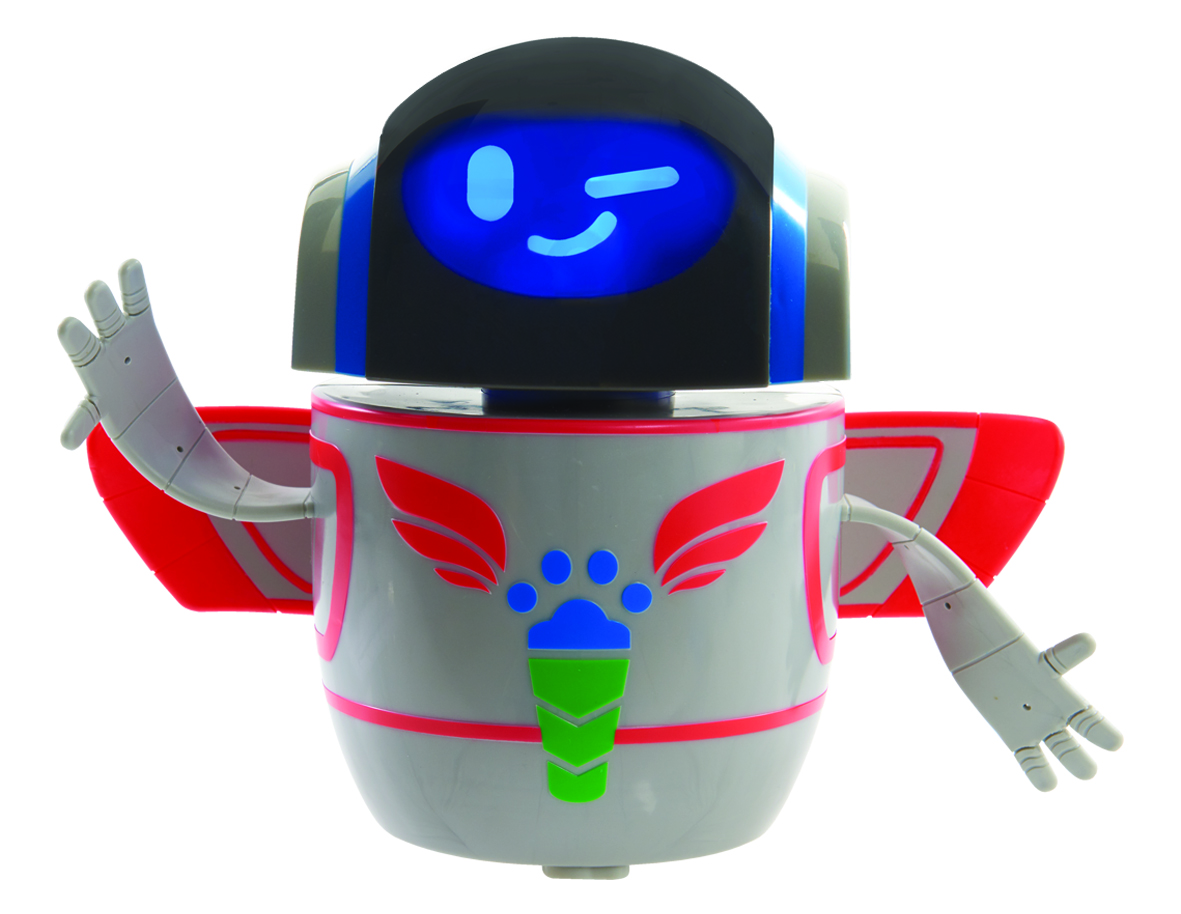 Finally for SUPER PJ Masks fans the Mission Control HQ playset (RRP £49.99) is a must-have with its three levels of action packed fun! Kids will love recreating the adventures of their favourite night time heroes. This dynamic playset starts out as the iconic PJ Masks totem pole Headquarters as seen in the show and then opens to reveal a whole host of kid-powered features that will keep aspiring heroes entertained for hours!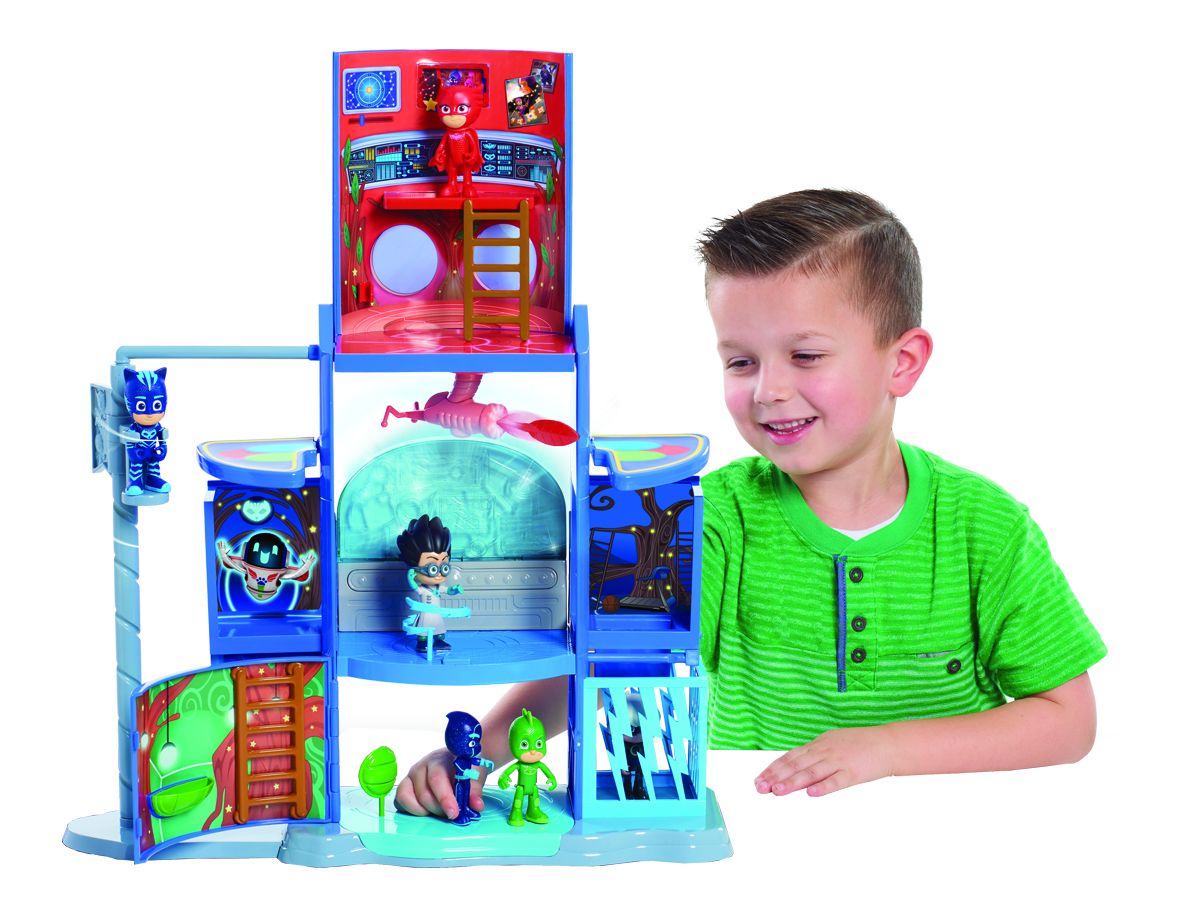 If you're little one is a PJ Masks fan the new and existing toys are available to buy today in all good toy stores.
Image credit http://www.chicgeekdiary.com/