Vampirina is the hot Disney Junior TV show that celebrates friendship and difference – with a spooktacular twist and thanks to Just Play and its cool toy range kids can recreate the Vampirina fun at home!
For autumn there are some great additions to the range including figures, accessories and playsets! Here's what's new…
Vampirina fans will fall in love with the brand new Vampirina Scare B&B Playset (RRP £59.99). This huge, double sided house has three floors of spooktacular fun! From the secret reveal telescoping bedroom tower with glowing portraits, to the bookcase that transforms into a guest bed, there's so many hidden surprises for kids to discover! But wait, the best part of this mega B&B are the 6 special spots located throughout; place Vee on one of the spots and watch her glow. WOW!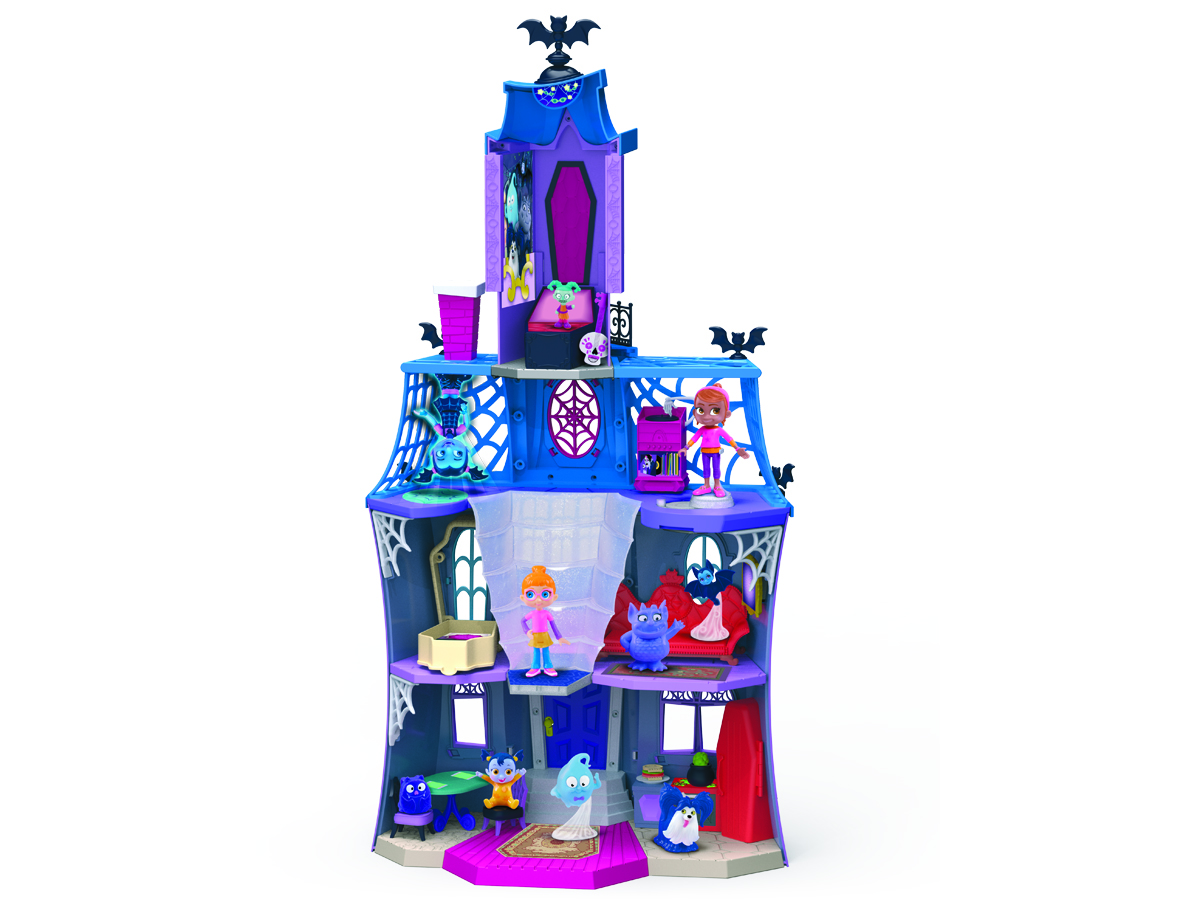 For fans who want to dress like Vampirina, the Vampirina Backpack Set (RRP £24.99) will be top of Christmas lists. It looks just like the backpack that Vee wears in the show, and includes play glasses, accessories and a light up necklace too! And for the ultimate spookily look, the new Headband and Gloves Set (RRP £7.99) is sparkly and spook-tacular!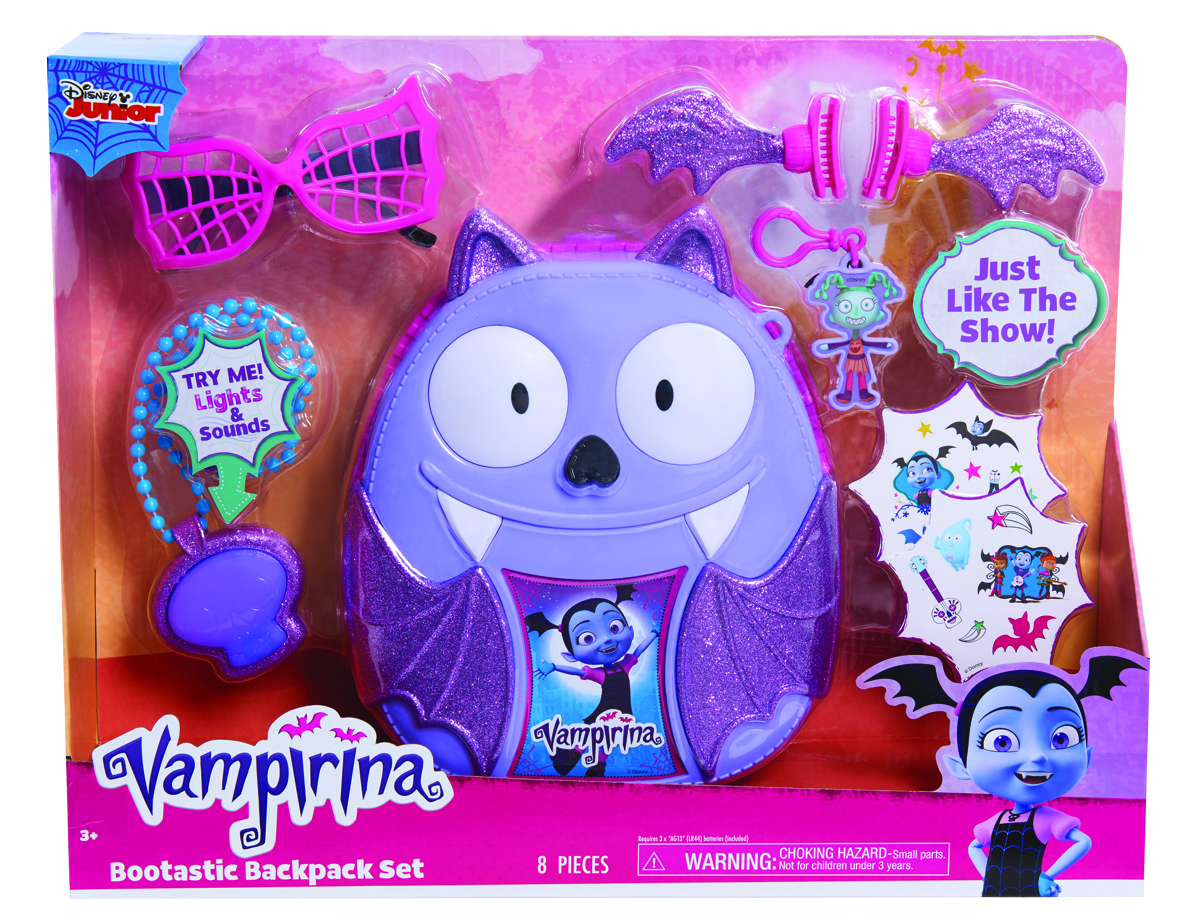 Collect them all! What child doesn't love the thrill of a spooky surprise! The Vampirina Boo Figure assortment (RRP £2.99 each) is the perfect way for kids to add to their characters to play with. The assortment has 12 characters from the show, including a rare Chase figure to hunt down!
Also new to the range, kids can go for a ride with the Vampirina Spooky Scooter Sets (RRP £11.99). There are two scooters to collect, one with Vee and Gregoria and the other with Poppy and Wolfie. Attach the included skateboard onto the back of the scooter so your character can ride along with their friend!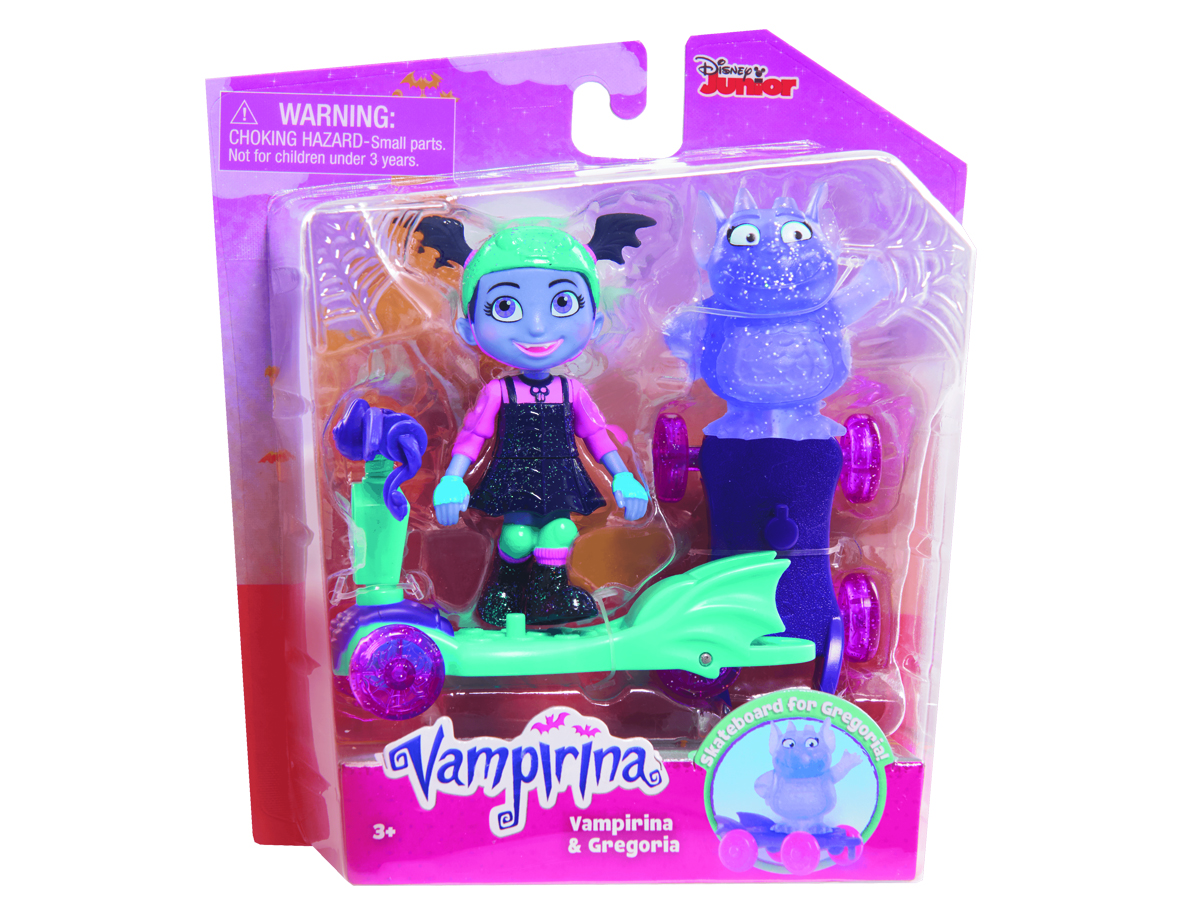 Love the sound of the new items? You can also shop the full collection here. You can also catch episodes of Vampirina, weekdays at 5.30pm, on Disney Junior.