Meet Noah and the #Hairdorables!
Hello mums, kids and budding influencers! It's your time to SHINE! Meet Noah and the #Hairdorables.
Noah is a super sweet girl with a talent for styling hair. When she posted her first braid tutorial for fun, she never imagined it would go viral! Since then, Noah has loads of inspiring friends who love to share their passions so when asked them to contribute to her channel, they all yelled out a resounding YAAAAAAS!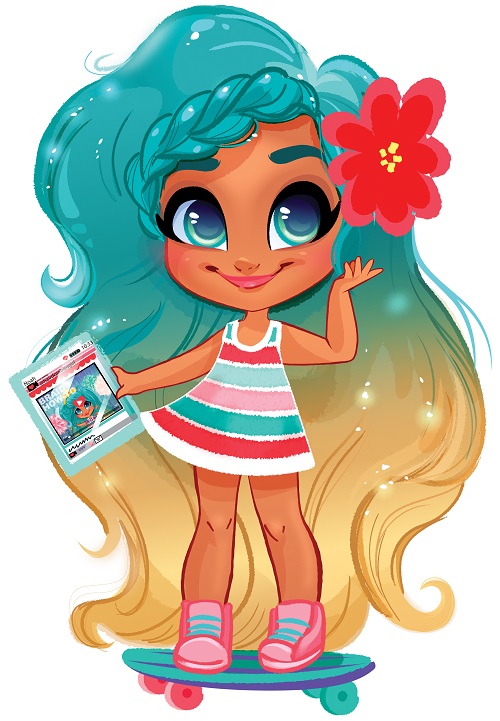 Check out the HAIRDORABLES channel on YouTube!
Meet Noah!
Hey, guys I'm Noah! I LOVE sharing my silly stories, hair tutorials and life updates with all of you on my Hairdorables channel! I never expected it to take off like it did so I use it to feature all of my amazingly talented friends. I can't wait for you to meet them!
Favourite colour: Teal Blue (…have you noticed the hair?)
Favourite activities: Playing with my cute pooch Lemon, skating, crafting, crushing it on the ukulele… and VLOGGING, of course!
Words to live by: "If you can dream it, you can make it!"
Meet Rayne!
Hello new friends! I'm Rayne and I am SO happy to meet you. I enjoy roller blading along the boardwalk and feeling the ocean breeze. I spend most of my time outside getting in touch with nature and meeting new friends – just like you! Also, if you haven't noticed, I'm a total sucker for anything rainbow-colored! Yass!
Favourite colour:   All of them!
Favourite activities: Roller blading along the beach, soaking up the sun, star-gazing, hanging out with FAM.
Mantra: "Remember…no rain, no rainbows!"
Meet Sallee!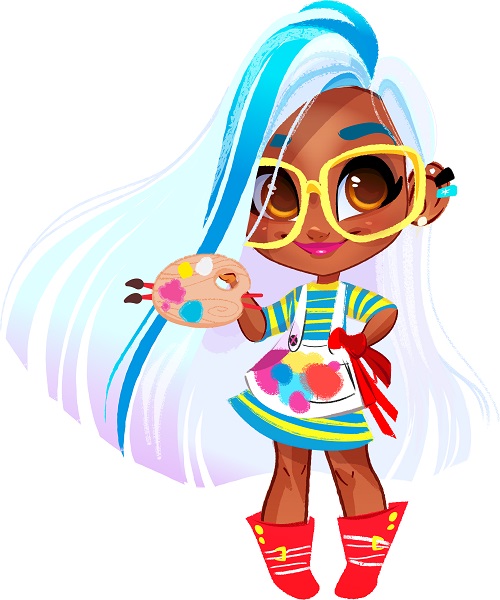 Hi there! My name is Sallee Streaks! People think I'm pretty shy, but usually I'm just imagining my next creative project. I love to draw, paint, sketch and sculpt – and nothing makes me happier than sharing my art with other aspiring artists! I've been making art since I was three years old and I pretty much always carry a sketchbook around with me just in case I get inspired. Have you noticed inspiration is EVERYWHERE?!
Favourite colour: Canvas white
Favourite activities: Creating art, experiencing art, learning about art and chillin' with my friends and fam!
Motto: "Express URself!"
Head to www.hairdorables.com to meet all 12 Hairdorables BFFs and discover their favourite colours and activities.
You can pick up a Hairdorables pack at any of the below retailers and pull, peel and reveal!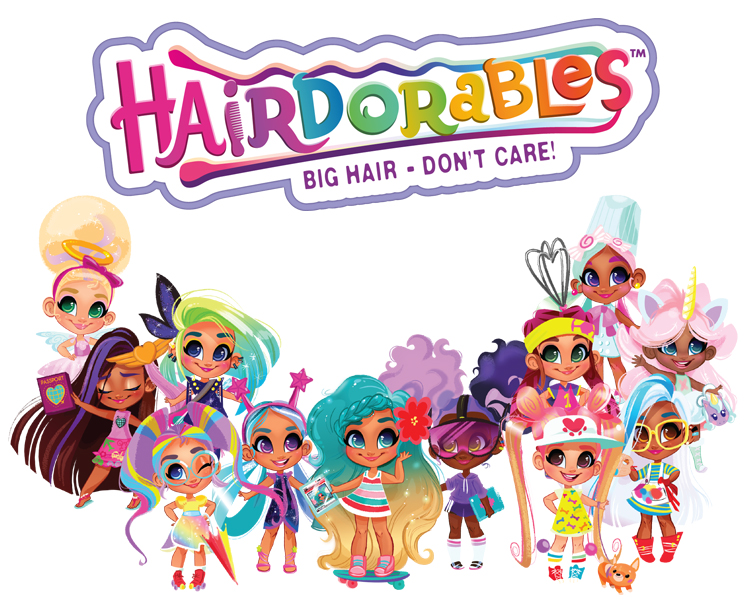 They are available from: Smyths, The Entertainer, Argos, Asda, Sainsbury's, Tesco, Amazon, Claire's, Shop Direct, John Lewis, Hamley's and Harrods.