The back to school shopping is sorted in readiness for the schools opening again. And, to make things a little easier for all the mums and dads out there, who are having to create healthy and interesting packed lunches for the kids, we thought we'd bring some fantastic healthy school lunchbox ideas and recipes to the table.
It certainly beats sandwiches!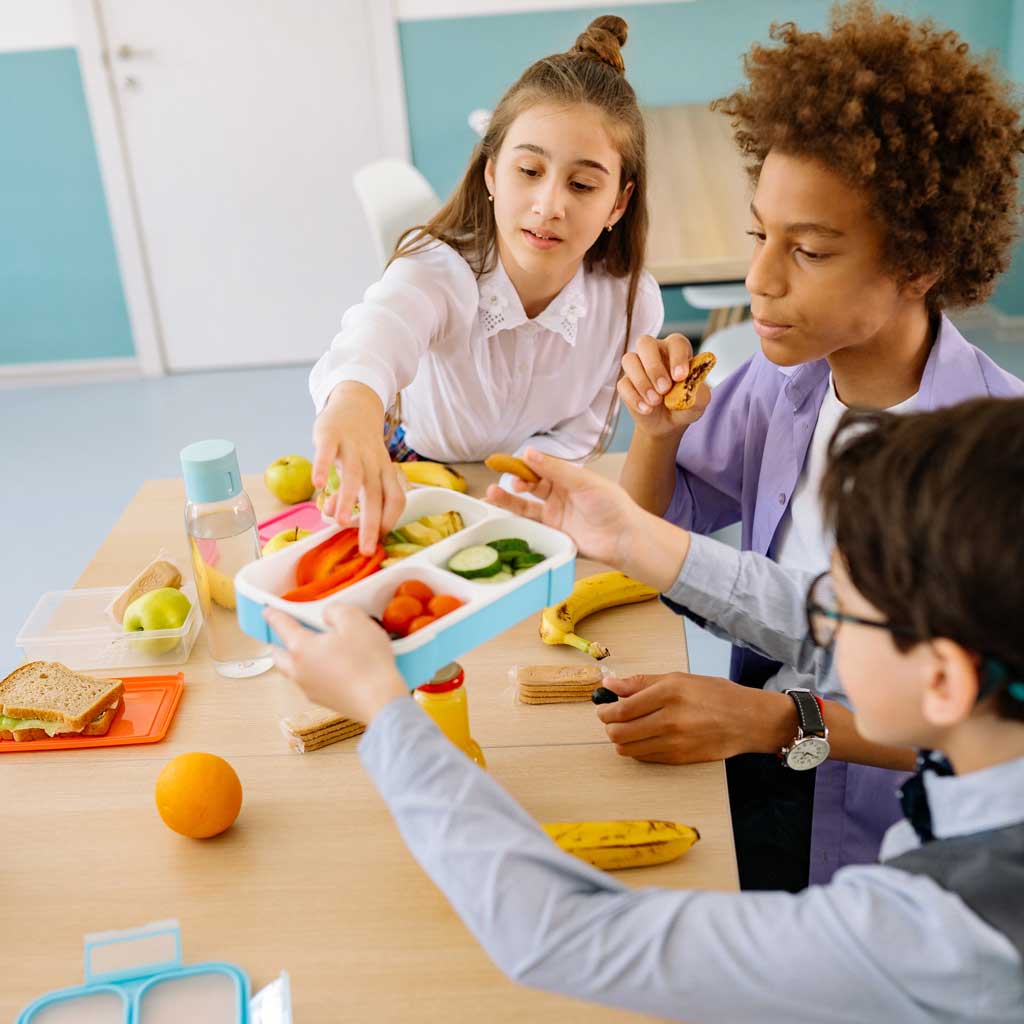 Can you Believe These are School Dinners?
ProVeg UK's School Plates programme is revolutionising school food across the UK by increasing the quantity and quality of plant-based meals served.
They're currently working with over 5,000 schools across the UK, feeding over 800,000 schoolchildren daily.
Featuring delicious recipes such as Sri Lankan Sweet Potato and Coconut Curry and Spicy Singapore Noodles — not to mention winning desserts like Sticky Chocolate Brownie with Banana Nice Cream — it's no wonder they've been a massive hit!
Each family-friendly recipe, created by ProVeg's in-house nutritionist and plant-based chefs, is simple to make and low-cost too. The perfect answer to rising living costs and the growing demand for plant-based food. Not to mention tasty!
One of ProVeg UK's chefs, Lisa Marley, says of the healthy school lunchbox ideas:
The thing UK Mums TV likes best about the recipes is that they're suitable for the entire household to enjoy. Make a meal plan, create a batch and you'll all have a tasty and nutritious lunch for the whole family.
Mexican-style Chilli Non Carne (VE)
Why not try this delicious Mexican-style Chilli Non Carne? It's suitable for vegans and is a low-cost, high-protein and vitamin-packed meal that all the family will love.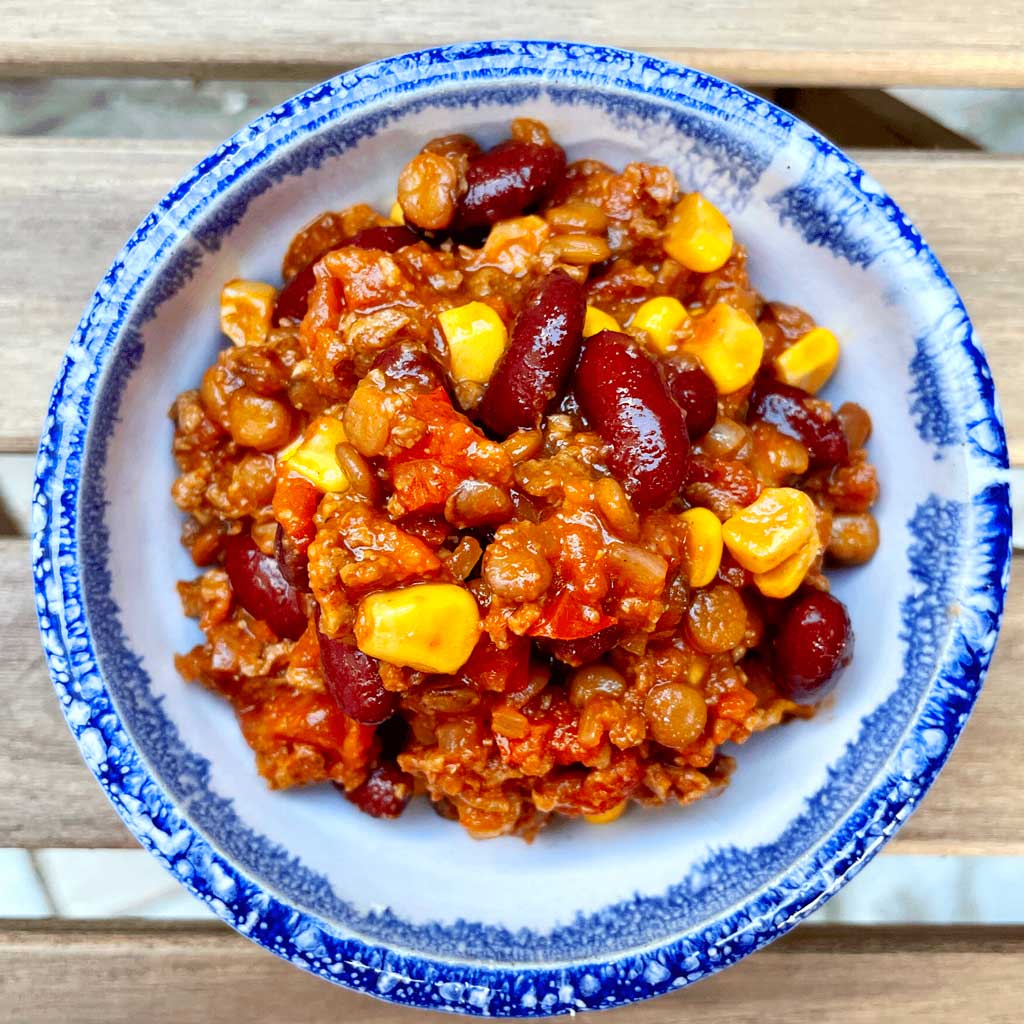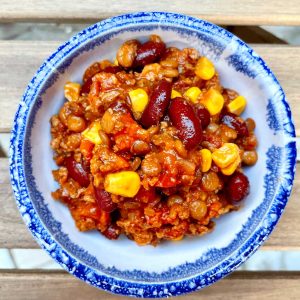 Mexican-style Chilli Non Carne
Looking for a low-cost, high-protein and vitamin-packed meal that all the family will love? This Mexican-Style Chilli Non Carne has got you covered! Give it a whirl and let us know what you think!
Ingredients
0.6 tbsp

Oil

104g

Onions finely chopped

80g

Red Pepper finely diced

0.6tsp

Mild chillli powder

0.6tsp

Ground cumin

1.2tsp

Sweet, smoked paprika

1.2tsp

Garlic granules

18g

Tomato puree

60g

Brown lentils

30g

Soya mince dried

240g

Chopped tomatoes canned

0.6ml

Veg stock

90g

Sweetcorn drained

144g

Kidney beans rinsed & drained
Instructions
Instructions
Heat the oil and cook the onion for a few minutes until soft.

Add the red pepper, chilli, cumin, paprikanand garlic granules and cook for a further 2 minutes, stirring.

Add the tomato puree and cook for a further 2 minutes, stirring.

Add all the remaining ingredients except the sweetcorn and the kidney beans

Stir to combine, bring to the boil and simmer gently for 35 minutes or until the lentils are completely cooked. Add more stock if required.

Add the sweetcorn and kidney beans, bring back to a simmer and cook for a further 10 minutes.
Cool School Lunchbox Ideas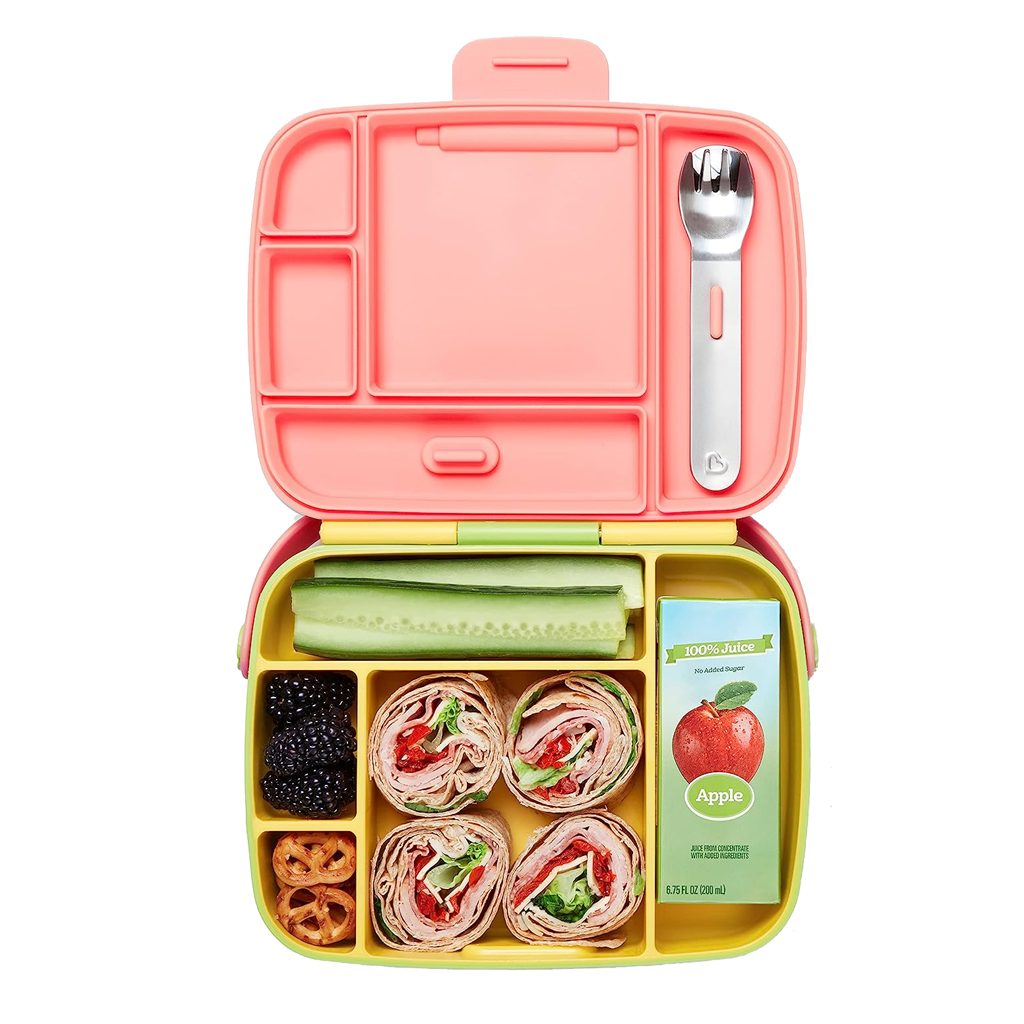 Munchkin Bento Lunch Box
Amazon – RRP £20.99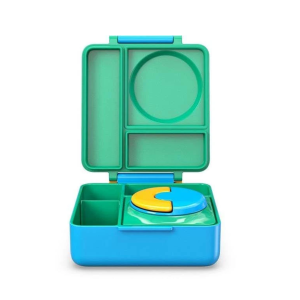 OmieBox Bento Lunch Box with Insulated Thermos – RRP £44.95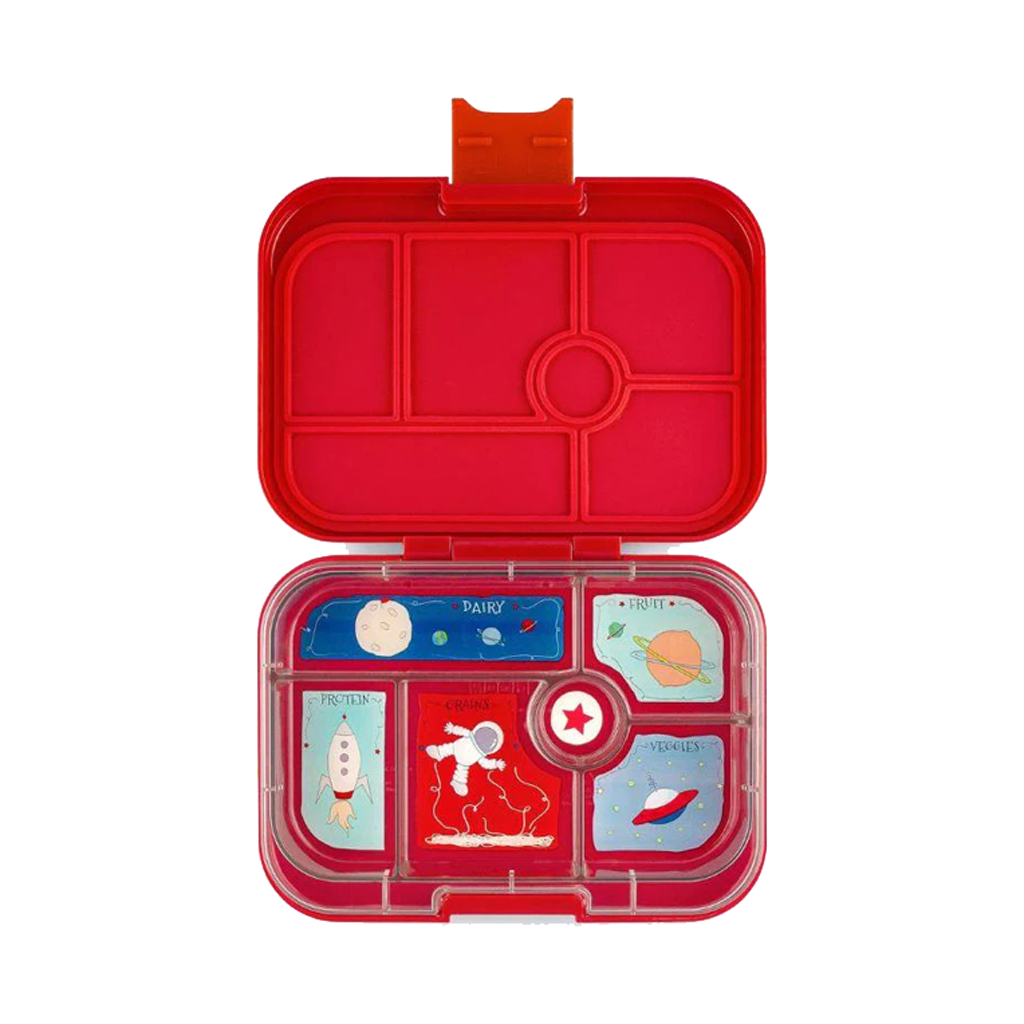 Yumbox Original Leakproof Bento Lunch Box – RRP £29.95