It's that time of year when the sun's gone away and we could all do with a little something to perk us up, and there's nothing quite like a cosy night in with our creature comforts to do just that! 2020 is the year of family nights in and takeaways and with the night's drawing in and the weather getting colder, what better time to talk home comforts than now? Here are just some of the things we can't go without – do you agree with our list? Let us know what your home comforts are by commenting down below!
The Velvetiser – RRP £99.95
When you want to switch up the Pumpkin Spiced Lattes, a posh hot chocolate is the way to go! We recommend The Velvetiser by Hotel Chocolat for a totally creamy and comforting mug of the stuff. Available in Copper, Charcoal and White, The Velvetiser which Hotel Chocolat developed in collaboration with Dualit is compact and sleek, making barista-grade hot chocolate, with real grated chocolate flakes, in just 2.5 minutes. Complete your order with The Everything Hot Chocolate Selection (£14) which contains 10 different single-serve flavours for you to choose from.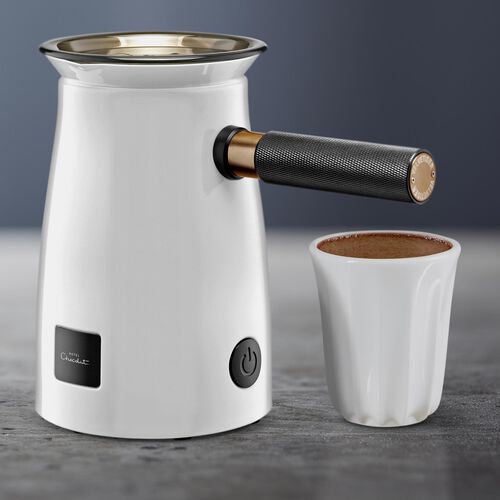 Warmies Microwavable Slippers – RRP £20
For toasty tootsies, look no further than this lovely pair of Warmies microwaveable slippers. Available in sizes 3-7, these fluffy cream boots come with inners filled with millet seed and dried lavender that can be warmed up in the microwave. Not only does this mean that they are going to be extra warm, but they will also give off the delightful aroma of lavender. Plus, they feature fur inside and out as well as a bobble grip sole.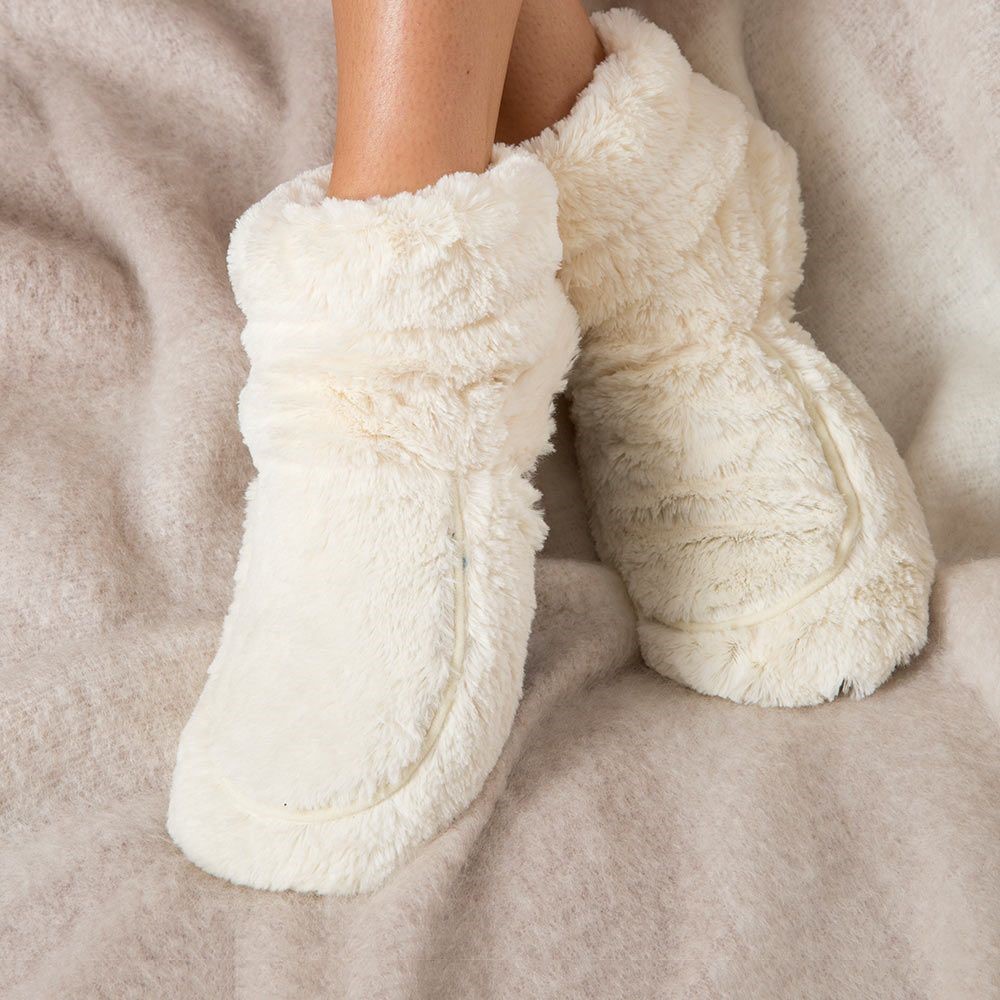 Relaxwell Heated Throw – RRP £49.99
There's nothing worse than being cold! Available in black, grey and teal (our personal fave!) this luxurious microfleece heated throw by Dreamland is perfect for cosy nights in on the sofa and draping over your bed to help keep you nice and toasty. It's super-soft, lightweight and generously sized at 120cm by 160cm so is perfect for snuggling under. What's more, it features six settings and responds to changes in temperature, making sure you don't get too hot and reducing the amount of energy you use.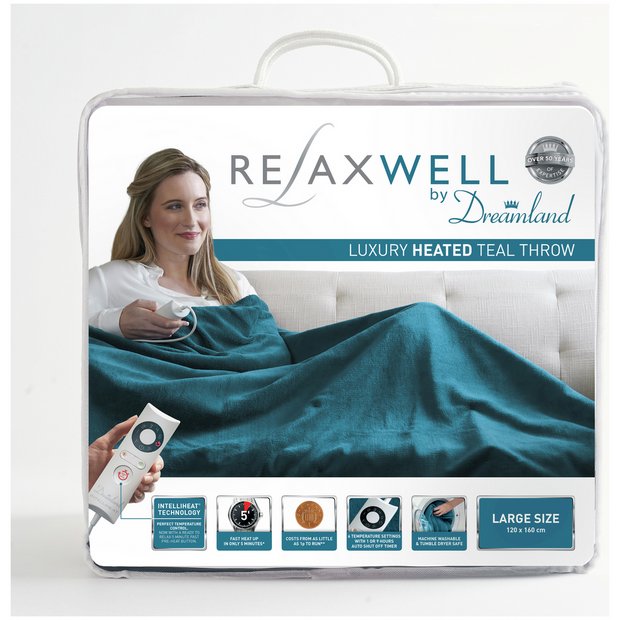 Sweet Almond and Vanilla Candle – RRP £14
Is there anything cosier than a candle flickering on a cold, dark evening? We think not! We love this attractive Sweet Almond and Vanilla candle that features three wicks from Next. With a burn time of 40 hours, its scent is a delicious gourmand mix of vanilla cream, almond blossom and candy floss!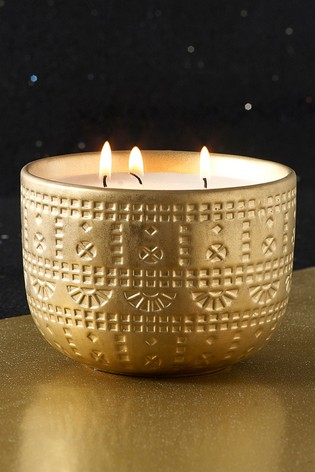 Fleece Zip Through Long Dressing Gown – RRP £28
Available in sizes XS to XL, this glam grey dressing gown from M&S is just what you need when the colder months call. Throwing on this super soft and snuggly dressing gown will have you feeling all warm and cosy with its funnel collar and convenient zip-through fastening (which is also great if you're anything like us and are always misplacing your dressing gown tie!).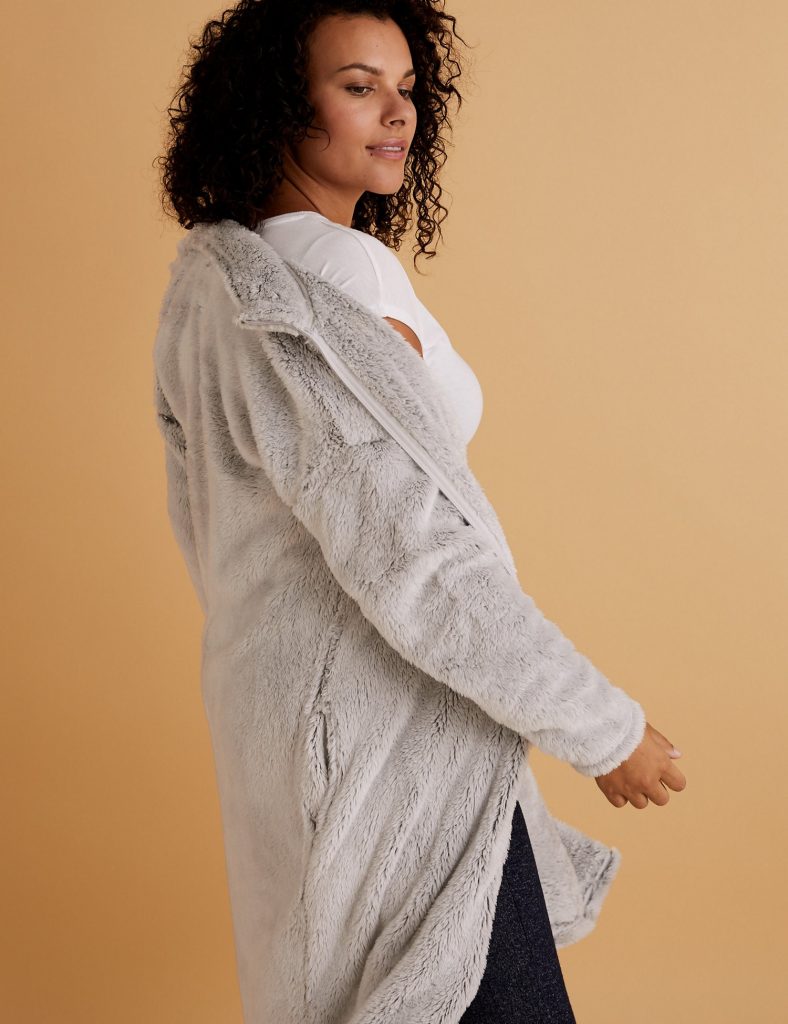 Lush Bath Tub – RRP £24
A fancy bubble bath is definitely a home comfort! No bath would be complete without a bath bomb and LUSH is THE place to go for them. We love this gift set that features four amazing bath bombs in a beautiful tube (that you can use for lots of different purposes) including Sex Bomb, Twilight, Floating Flower and Peachy. For ultimate cosy vibes, why not light a couple of tea lights around the bath and read a book?