Kidfluencers across the UK have been having a blast filming and unboxing the latest toys from Character Options over a three day Character Kidz event, and now your little ones get to see what all the fuss is about as we know there will be lots to enjoy.
Unless you've been living under a rock, you'll have seen all the buzz surrounding the Character Kidz Big Weekend over on Instagram, TikTok and YouTube. If you missed the Character Kidz Big Weekend (fess up, who are you???), or just want to find out a little bit more about the toys you've seen during the event, then worry not as we are about to 'spill the tea'!
The Character Kidz Big Weekend took place from Friday 24th July – Sunday 26th July virtually, giving young influencers a chance to see what Character Options has instore for the new season. The event saw more than 50 influencers getting involved, including Patience's Magical Toy Emporium, Maya Moonicorn and Splat Kids TV, and on display were toys from top brands including Squeakee, Laser Battle Hunters, PenSilly, InstaGlam, Little Live Pets and Pokémon.
So, go grab a pen and paper as here are our top toys from the Character Kidz Big Weekend.
Squeakee – RRP £59.99
Bring balloon dogs to life with Squeakee, the interactive pet that the family can look after, train and even 'pop.' Kids can 'deflate' and then 'inflate' him back up using the pump! With over 60 interactive sounds and movements, kids will never get bored of this lively red dog – just look at all the fun Bella from Dear Mummy Blog is having.
Gotta Go Flamingo – RRP £32.99
Gotta Go Flamingo is the funniest and hippest interactive Flamingo! He'll make you laugh as he wiggles and jiggles his neck and repeats what you say! After feeding him, he'll let you know that he's just 'Gotta Go' and once on the toilet he'll do his business! Feed him some more and he'll go again and again, whilst singing his hilarious 'Gotta Go' song. Sorry not sorry for getting that one stuck in your head!
Laser Battle Hunters – RRP £59.99
These full function radio control vehicles enable you to move forward, reverse, spin and turn all at super-fast speeds. With Multi-Player R/C Combat Mode the aim of the game is to use the built-in infrared cannon to eliminate your opponent. Play option two turns one Laser Battle Hunter into a moving target for one minute so you can play alone.
Shimmer 'n' Sparkle InstaGlam Dolls – RRP £9.99 each
If your little one loves makeup and everything sparkly, then they'll love the Shimmer 'n' Sparkle InstaGlam Dolls which each come with hidden, safe and non-toxic makeup inside, allowing kids to experiment with different looks whether they are at home or away!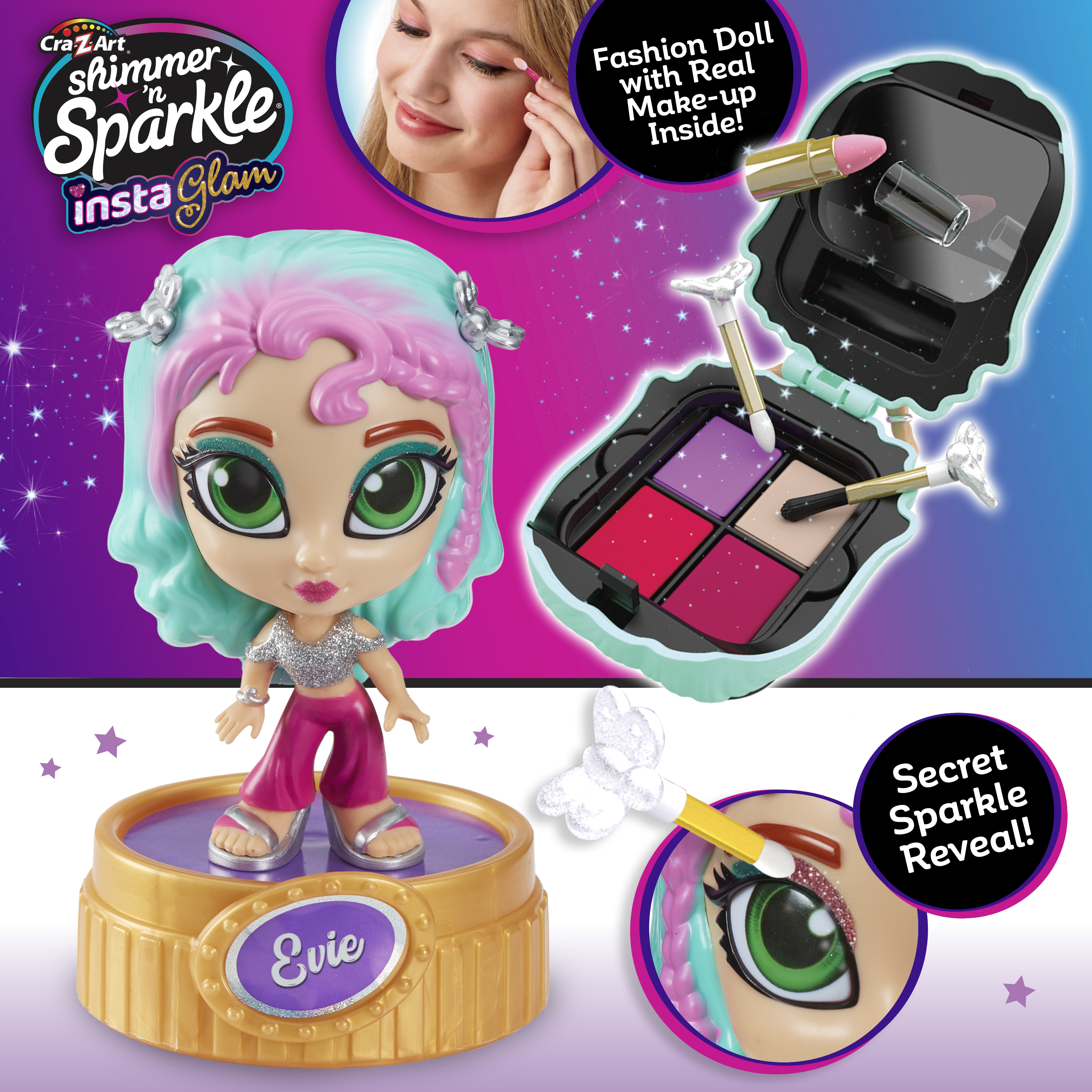 PenSilly – RRP £19.99
PenSilly is a must have family game for Christmas! At the centre of each game is the crazy characterized shaking pen, PenSilly! To play choose one of the 75 description cards and 75 subject cards, switch on your PenSilly and try your best to draw the image before the timer runs out.
Pokémon Carry Case Playset – RRP £39.99
The Pokémon Carry Case Playset comes with lots of features like a bounding boulder and a treetop trap door as well as a battle area, hidden cave, and a spinning whirlpool, just to name a few.  The playset folds up easily into an iconic backpack making it the perfect addition to your child's Pokémon collection!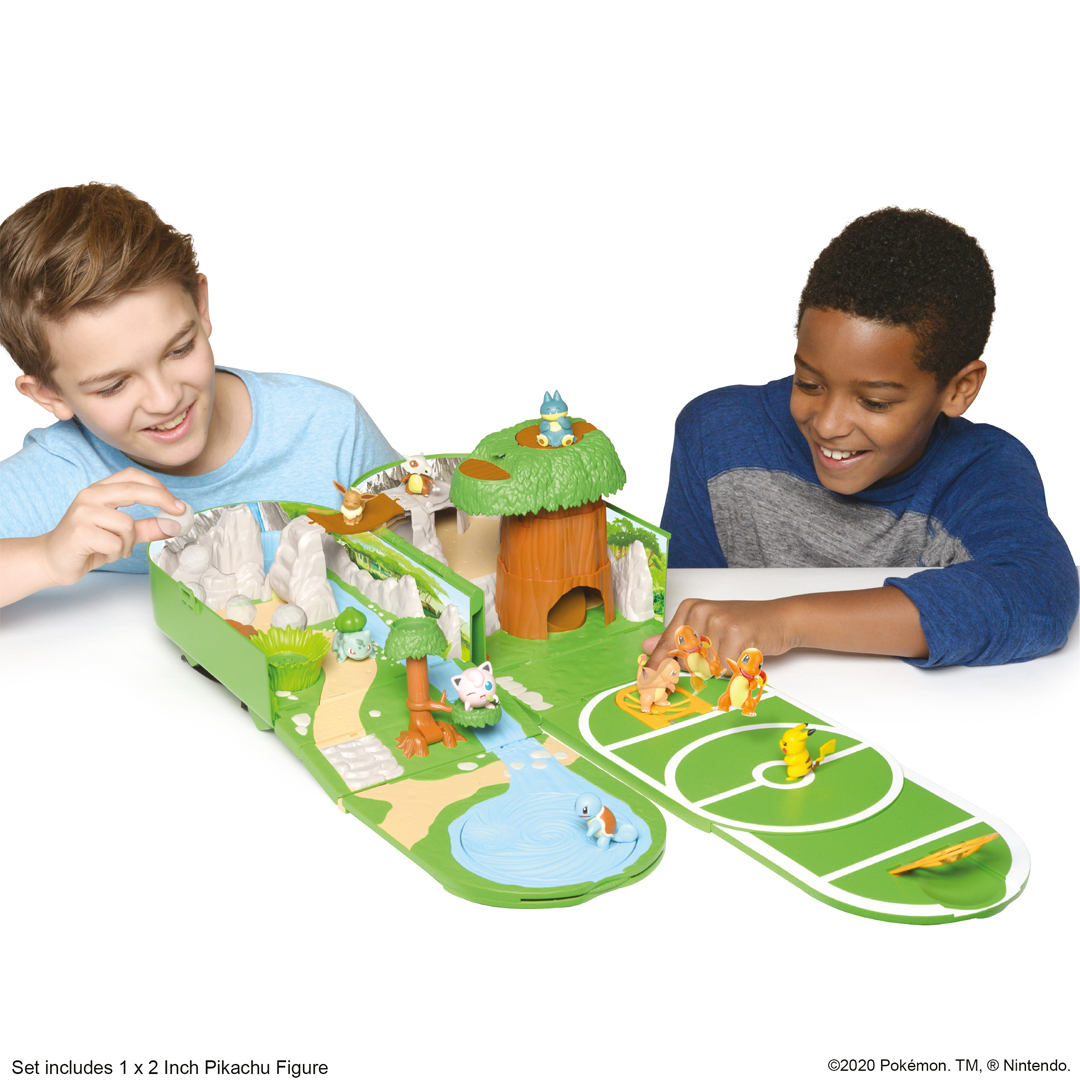 Which toy has got your little one's name on it? Let us know by commenting down below or over on social media @UKMumstv!