So Christmas is over for another year but there's still another few days until 12th Night. And, whilst we're still ploughing though endless chocolates and mince pies, we answer the burning question 'how should I store my Christmas decorations?'.
Granted, most of us have a selection of Amazon boxes stuffed with loo roll. But there are some great ways to organise and put away Christmas decorations.
First off, we look at how to store an artificial Christmas tree.
How to Store an Artificial Christmas Tree
Correctly storing your artificial Christmas tree is essential to keep it in great condition for years to come.
Mac Harman, CEO of Balsam Hill, the market leader in realistic artificial Christmas trees, shares his three, foolproof steps, to ensure you're storing your tree correctly.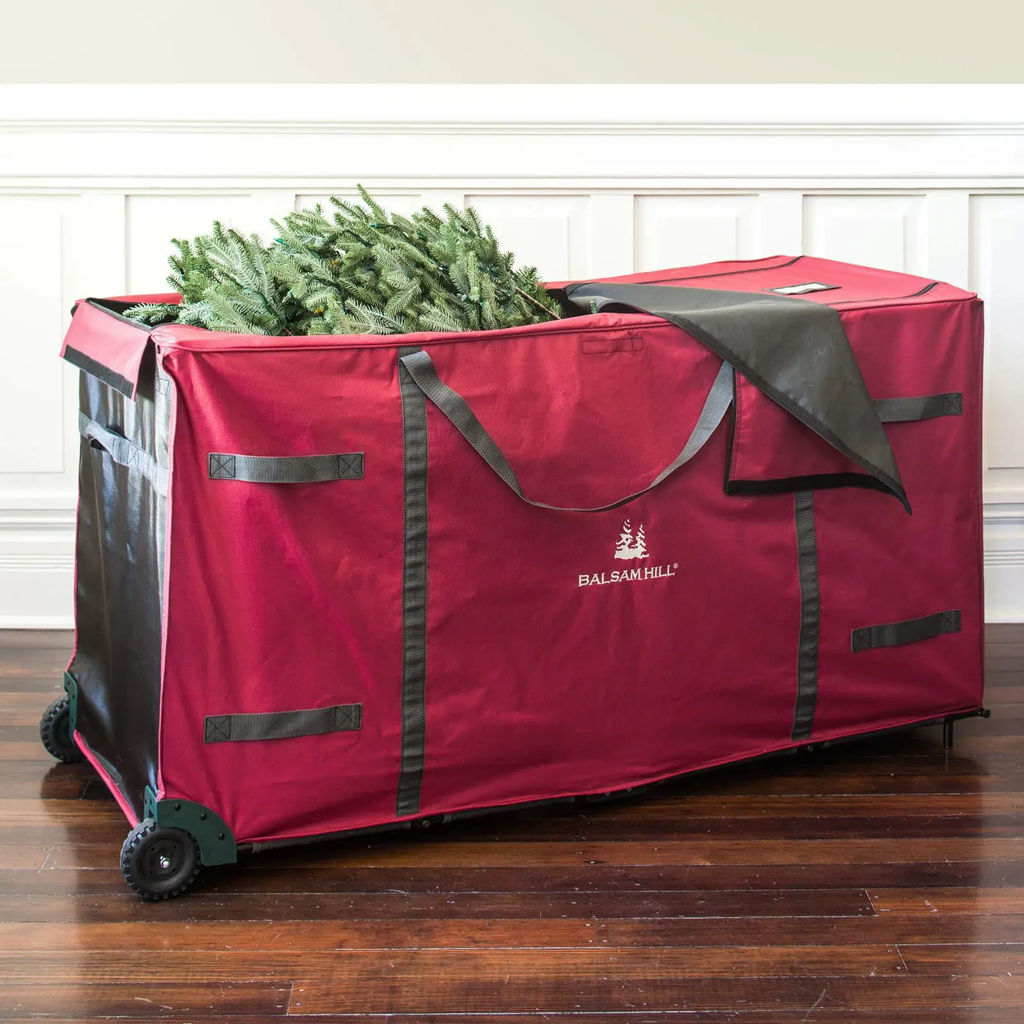 Step 1: Remove all decorations
"It may seem a bit obvious but another last sweep to check you've got ALL the decorations off the tree to avoid any unwanted damage to tree and ornaments!
"If your tree is pre-lit, you'll also want to ensure your lights are unplugged from the wall. Many larger trees will come in several sections, be sure to detach the lights of each section if your tree.
Step 2: Squish down
"To get your tree looking its best you will have teased out each of the branches for a fuller look; now you need to compress the foliage of each branch in each section and then flip upside down, squeezing the branches into the main trunk.
"A top tip here is, once flipped, tie up each section using a ribbon so that all the branches are held down together, preventing them from falling open as you manoeuvre the tree back into its box or storage bag.
Step 3: Store safely ready for next year
"A storage bag will protect your tree while it's stored. Your bag needs to be large enough to comfortably hold your tree and made from durable material so that it can't be torn by protruding branches – rip-stop nylon is a great option for this. Most Balsam Hill trees come with their own storage bags for ease! We also recommend you store the trees (in the bags) in the box it was shipped in if possible. This will additionally keep it from getting smashed in storage. For trees of more than one section, top to tail your sections so that thinner tops cover the fuller bottoms.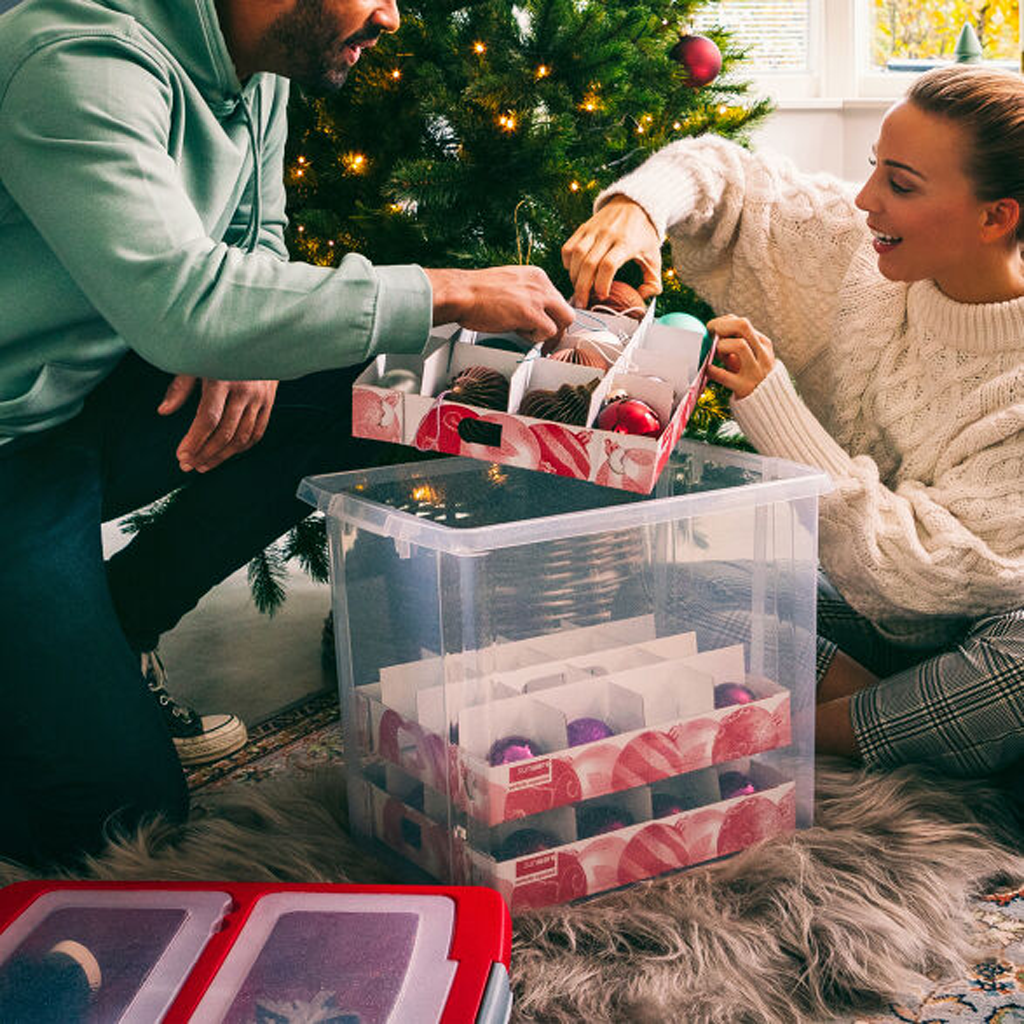 Where Do People Store Their Christmas Decorations?
Some people store their Christmas decs in the loft, others in the cellar.
Other people have a dedicated cupboard, filled to the brim with festive trimmings.
To ensure your decorations remain intact and in great condition, year after year, we recommend packing them away carefully, rather than throwing them – en-masse – into a box!
How Should I Store My Christmas Decorations?
There are lots of hacks online for safely stashing Christmas decs. Everything from egg boxes for baubles, to shrink wrapping your Christmas tree.
But we love these nifty storage solutions.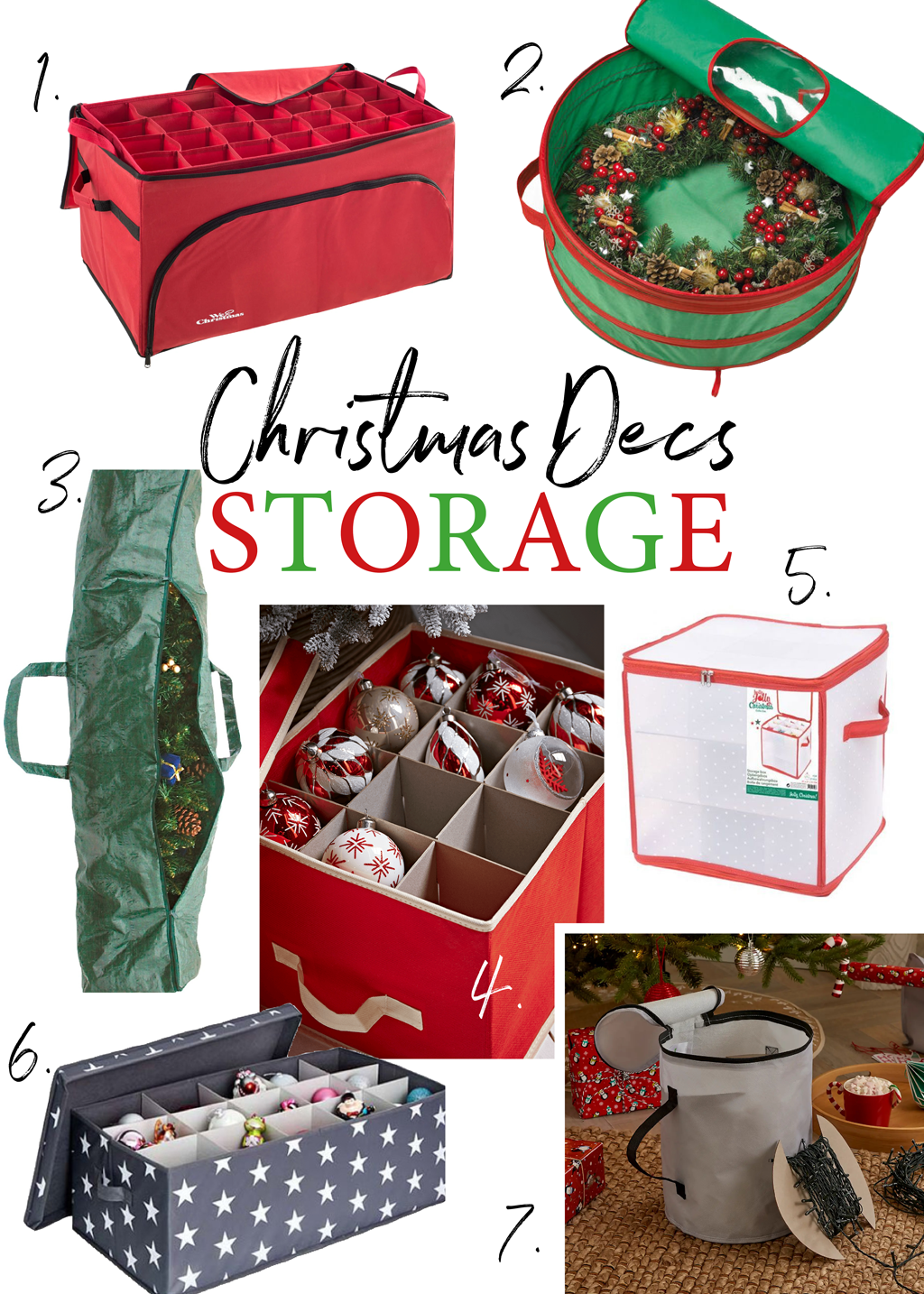 1. 72 Piece Christmas Decoration and Ornament Storage Box – We R Christmas, RRP: £40.99 | 2. Wreath Storage Bag – A Place For Everything, RRP: £28 | 3. Christmas Tree Storage Bag For A 5ft Tree – The Range, RRP: £7.99 | 4. Bauble Storage Box – Cox and Cox, RRP: £19.50 | 5. Baubles Storage Box – Charlies, RRP: £5.99 | 6. Fabric Christmas Tree Decorations – 30 Compartments – Amazon, RRP: £25.42 | 7. Lights Storage Bag – Dunelm, RRP: £6
Featured image photo by Element5 Digital