VE Day, otherwise known as Victory in Europe Day, falls on Friday 8th May, a chance to remember all the men and women who helped bring peace to Europe in 1945.
VE Day is typically commemorated with street parties and parades, but this year households up and down the country are gearing up for a slightly different VE Day, due to the current crisis.
VE Day coincides with the early May Day bank holiday, making it the perfect time to get together with your household for a celebration.
Here are just some ways to mark this special moment in history from the safety of your home;
Fun activities
There are plenty of online resources that you can access to help you celebrate VE Day. Here are just some of our favourites;
Royal British Legion Industries Activity Pack – RBLI has created a host of activities you can do as a family, from dancing (click here to learn the Charleston stroll) to kids' activity packs – this one includes a word search, scavenger hunt, VE Day diary and plenty more to see the little ones through the bank holiday weekend.
VE Day Toolkit – Print off and make your own bunting and colour in posters for your windows with the help of the VE Day Toolkit.
Bletchley Park's VE Day Activity Pack – This activity pack contains lots of make and dos and delicious sweet and savoury recipes. Bletchley Park has even created a Spotify playlist for you to sing along to, called VE Day 75 Celebrations.
When you're next out on your government approved one walk a day, why not collect some rocks and paint them in colours of red, white and blue, just like the below.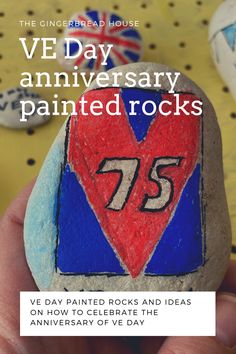 Bake
If you're lucky enough to have a garden, why not lay down a blanket and have a picnic or if not, why not host a quintessentially British afternoon tea indoors for your household? Why not get the little ones to help you bake a Victoria sponge, scones or Winston Churchill's fruit cake from the National Trust?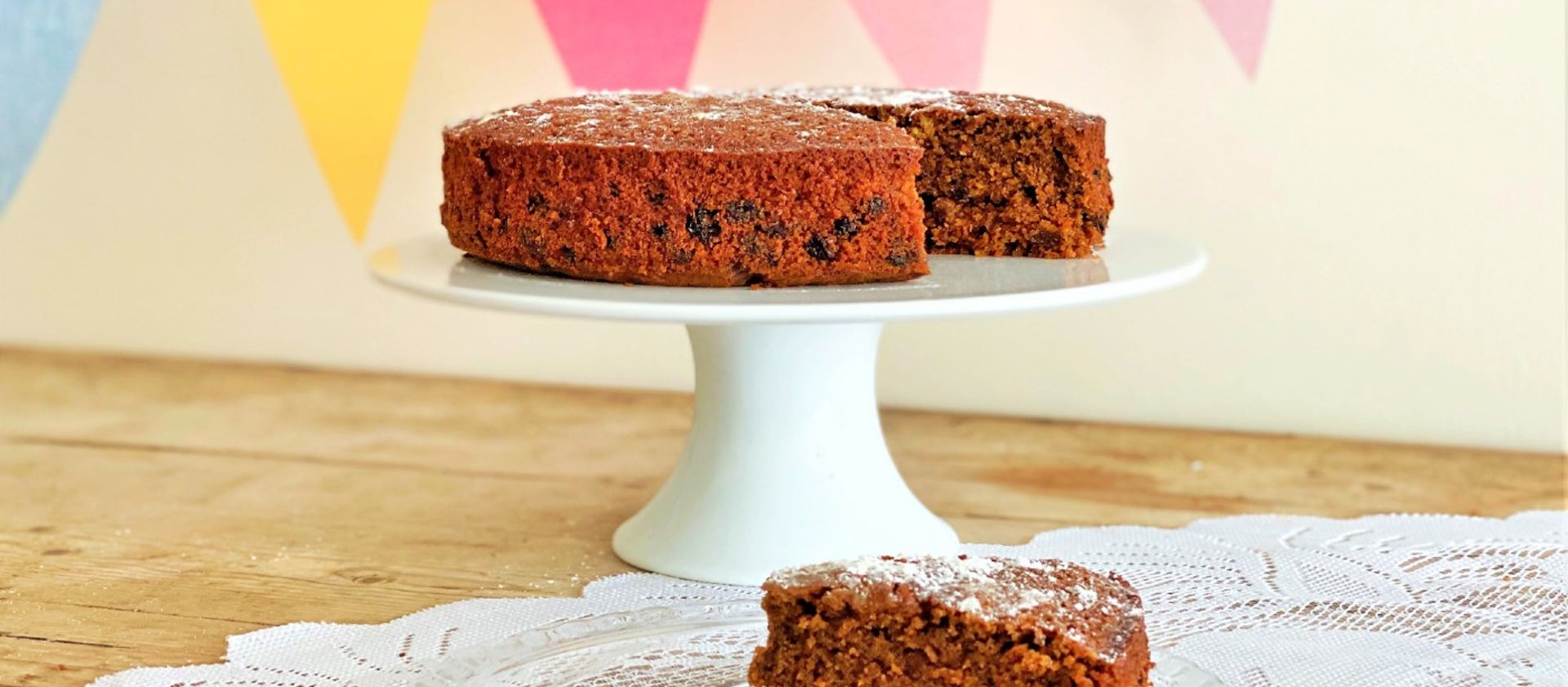 Join the Nation's Toast
As the nation marks 75 years since the end of the Second World War in Europe, we are all invited to raise a toast to all those men and women who played their part in the conflict. At 3pm on Friday, wherever you find yourselves, join the whole nation in raising a glass or cup of tea to our nation's heroes. We grown-ups fancy a Pimm's! For the little ones, why not make homemade lemonade? Click here for the recipe.

Watch the Queen's address at 9pm
Tune into the BBC at 9pm for the Queen's address this Friday. That's the same time her father King George VI gave a historic radio address on 8th May, 1945.
As well as all the above, there will be a two-minute silence at 11am on Friday 8th May.
How will you be celebrating VE Day 75? Let us know by commenting down below or over on social media @UKMumstv.