Getting Children involved in Gardening
Getting children involved in gardening tasks teaches them about responsibility and patience. But also encourages them to spend time outdoors and connect with nature. Want to know how to get your kids into gardening? Then read on. We have 7 ways to get your kids raring to grow!
The Benefits Of Getting Your Children Into Gardening
Gardening can also help children to learn how to plan and organise their time effectively. As well as develop their sensory skills.
By getting their hands dirty in the garden, children can learn where food comes from. Plus they gain first-hand experience growing their favourite fruits and vegetables.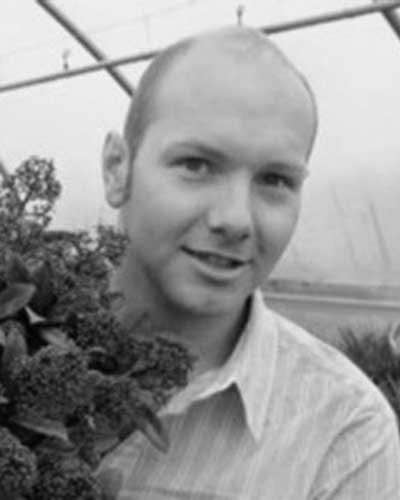 Chris Bonnett, the founder of GardeningExpress says:
'Gardening is an incredibly enriching activity for children. It provides them with an opportunity to learn about nature and the environment. While also building a variety of vital skills.'
He goes on to say: 'Parents should encourage their kids not to see gardening as a chore. But rather a fun and exciting hobby they can enjoy while getting some fresh air.
This is especially important in an age where many children are spending more and more time indoors, glued to screens. Carrying out some mini projects together in the garden is a great way to get children excited about gardening.'
7 Ways To Get Kids into Gardening
Here are Chris Bonnet's key seven gardening activities for children:
1. Grow Food They Like to Eat
Growing produce that children enjoy eating will make them more excited to put care and effort into growing them.

Involving children in the growing process can develop a greater appreciation for healthy foods. Especially when children are picky about their fruit and vegetables.

They can enjoy the fruits of their own labour by enjoying a meal made from produce that they grew themselves.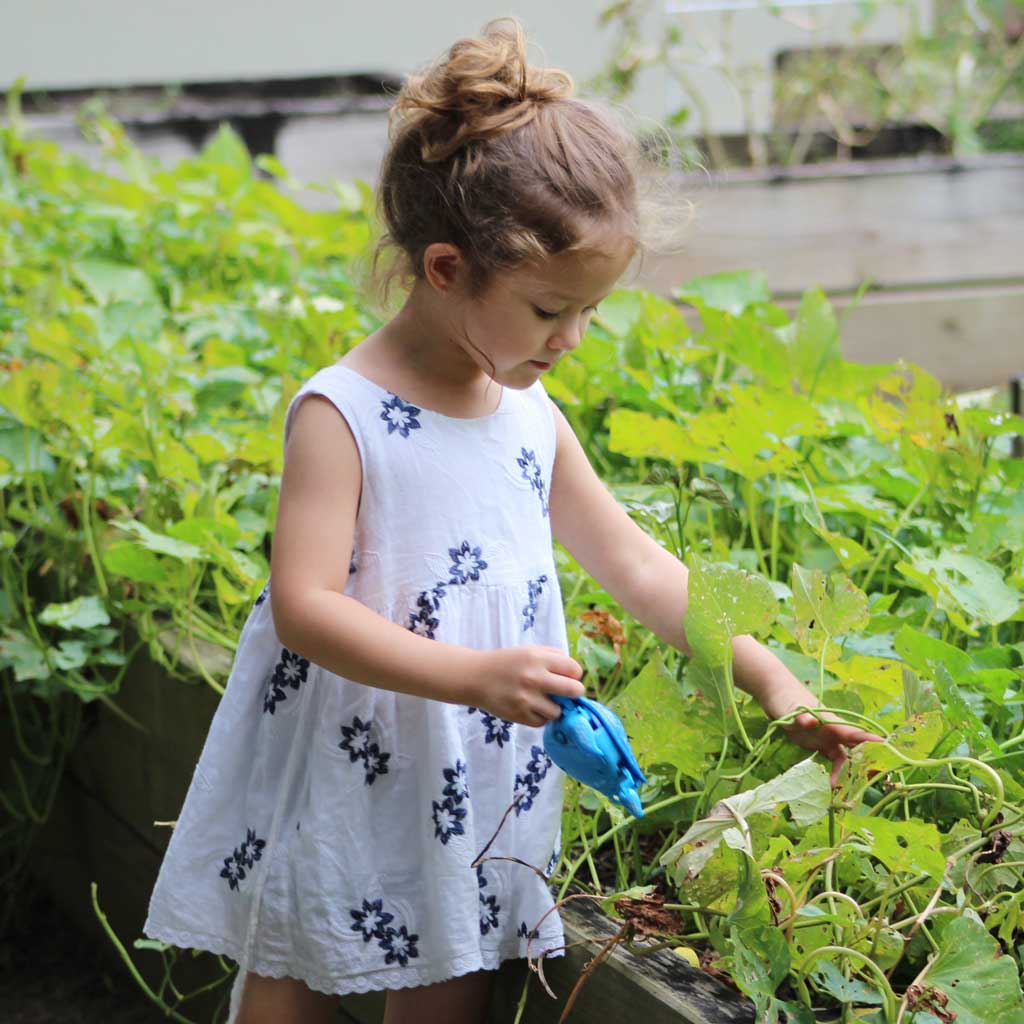 2. Do Some DIY Garden Grafts
Carrying out DIY projects in the garden will make it look more fun. And it will encourage kids to spend more time outdoors.

There are plenty of different crafts that children can try out that will also let them express their creativity.

Some of the fun projects include making your own garden markers and painting rocks and planters for decorations.
3. Grow Microgreens
Microgreens are easy to grow and require very little space, so they can also be grown in small containers indoors.

They are harvested just a few weeks after germination so kids can see fast results.

Seeing their hard work pay off quickly can make them feel more motivated to take on more advanced tasks in the garden.
4. Make Bird Feeders
Making bird feeders allows children to use their imagination and creativity to come up with unique and personalised designs.

They can use different materials and colours to make their feeders stand out. This will also teach them about different birds and the importance of taking care of them.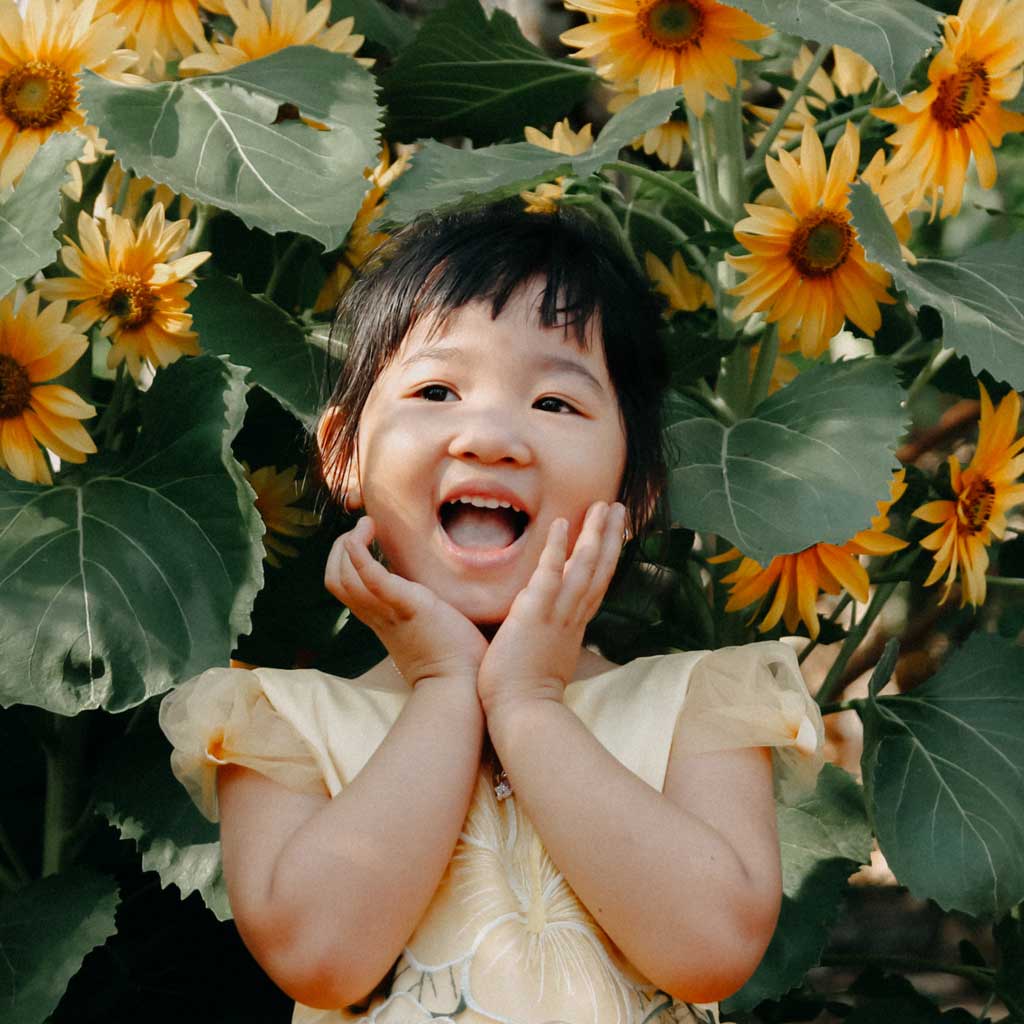 5. Grow Flowers
Create a beautiful flower bed with the kids. Let them grow bright and colourful flowers that they can admire and pick once the first blooms appear.

It's best to go for easy and quick to grow flowers which will keep them engaged in the growing process.

Sunflowers are a great option because of their growth rate. Children love the wow factor these sunny yellow blooms provide as they grow taller and taller.
6. Create a Mini Garden
Kids can create a mini garden with any materials they can find in the garden and nature.
All you need is a container! This can be anything from a pot or bucket to an ice cream tub or an old washing bowl.

Fill the container with soil. Then decorate it with different materials that can be found outside like twigs, gravel, rocks and small plants to make it look like a miniature garden.
7. Make a Bug Hotel
Making a bug hotel is a fun activity that encourages children to use their imagination and creativity.

They can use different materials like cardboard, wood, dried leaves and dead grass to make the hotel. Children can also learn to take responsibility for the environment as they create a safe place for bugs to live.