How To Make Baby Feeding Easier
When you're a parent to a newborn, life revolves around feeds, changing and naps. The age old adage 'the days are long but the years are short' is never truer. Simplifying these tasks is the key to making the first few months endurable. So if you want to know how to make baby feeding easier then read on… we've got some top tips and advice from the mums in the UK Mums TV office.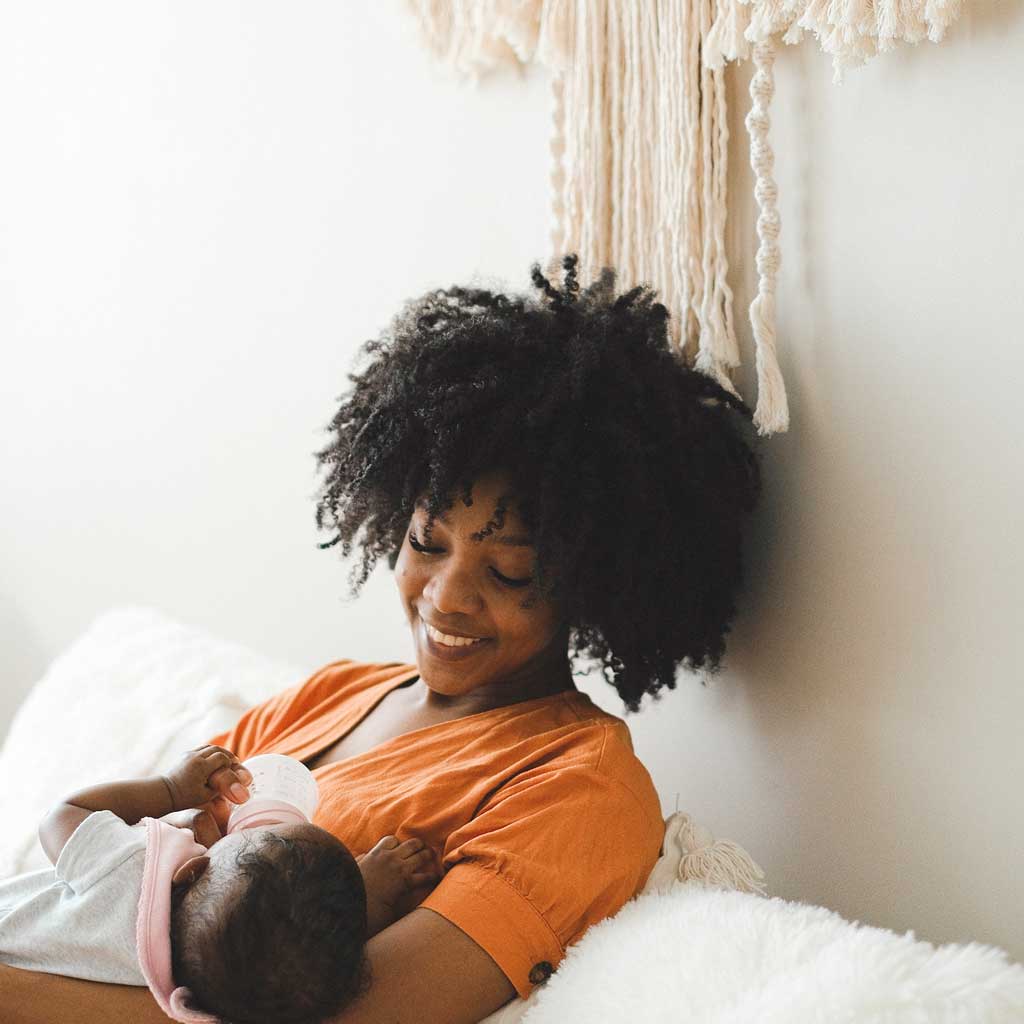 Don't Put Too Much Pressure On Yourself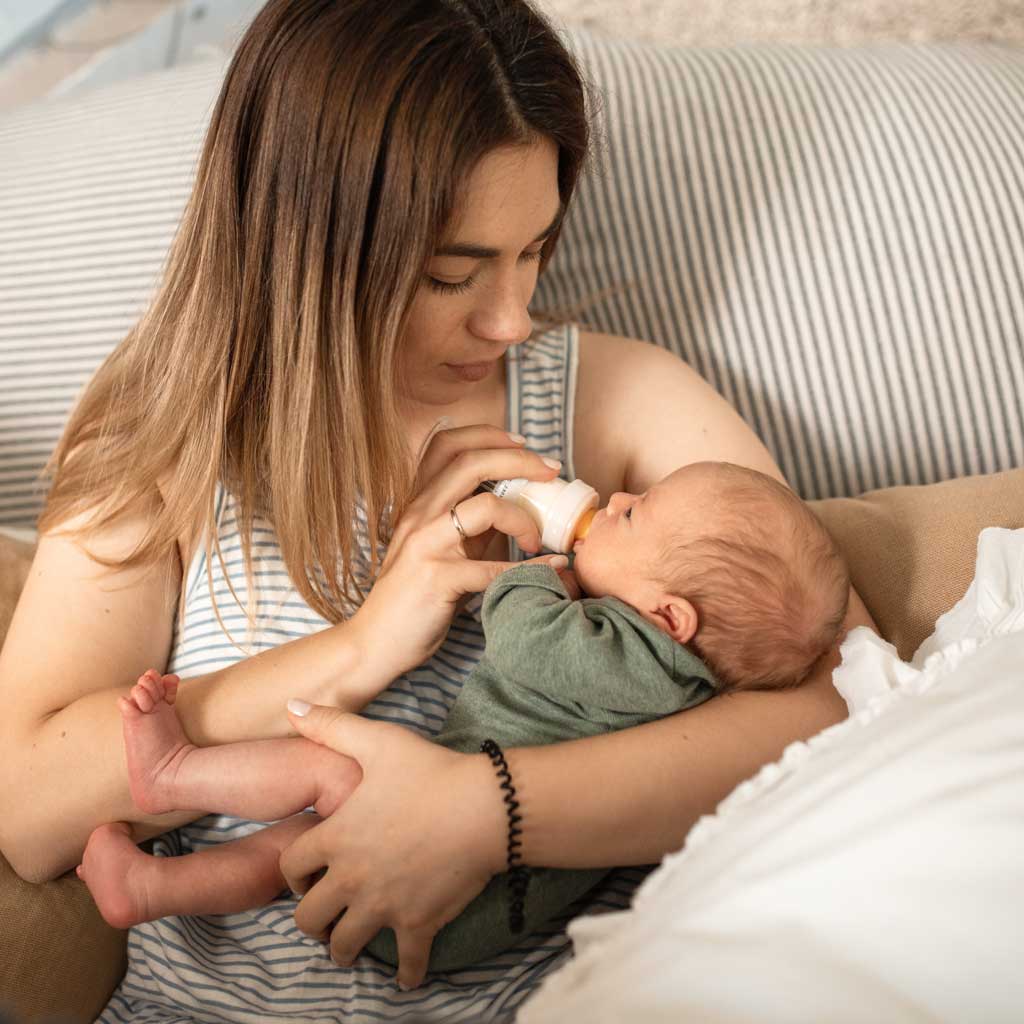 Our editor Caro says: 'Don't put too much pressure on yourself! There's so much conflicting advice when you're a new mum. Everyone has an opinion. I breastfeed my twins but was advised by our midwife to top up each feed with formula. This was brilliant advice! It took the pressure off me and allowed my husband to get involved with feeds too, as I would express and he was able to do the night feeds.
It also meant that my twins were happy with both boob and bottle which made for a fuss free life in the early days.'
Farel UK Mums TV PR says: 'I don't have any advice on how to make baby feeding easier but wonky winding was a game changer for me!'
The Wonky Winding method was created by Lyndsey Hookway.
You essentially position the baby's stomach so that the trapped air bubbles move from the stomach and up the oesophagus.
See the image for a visual explanation!
Image courtesy of Lucy Webber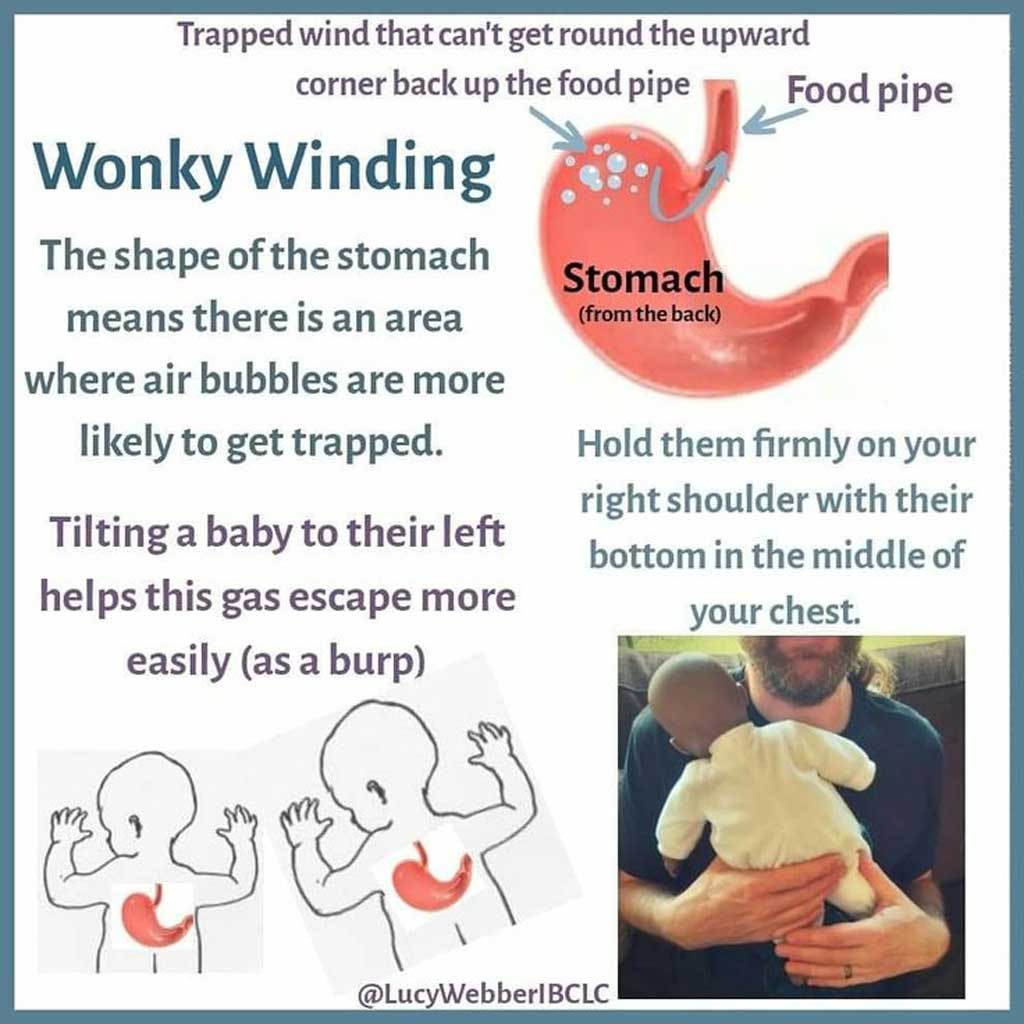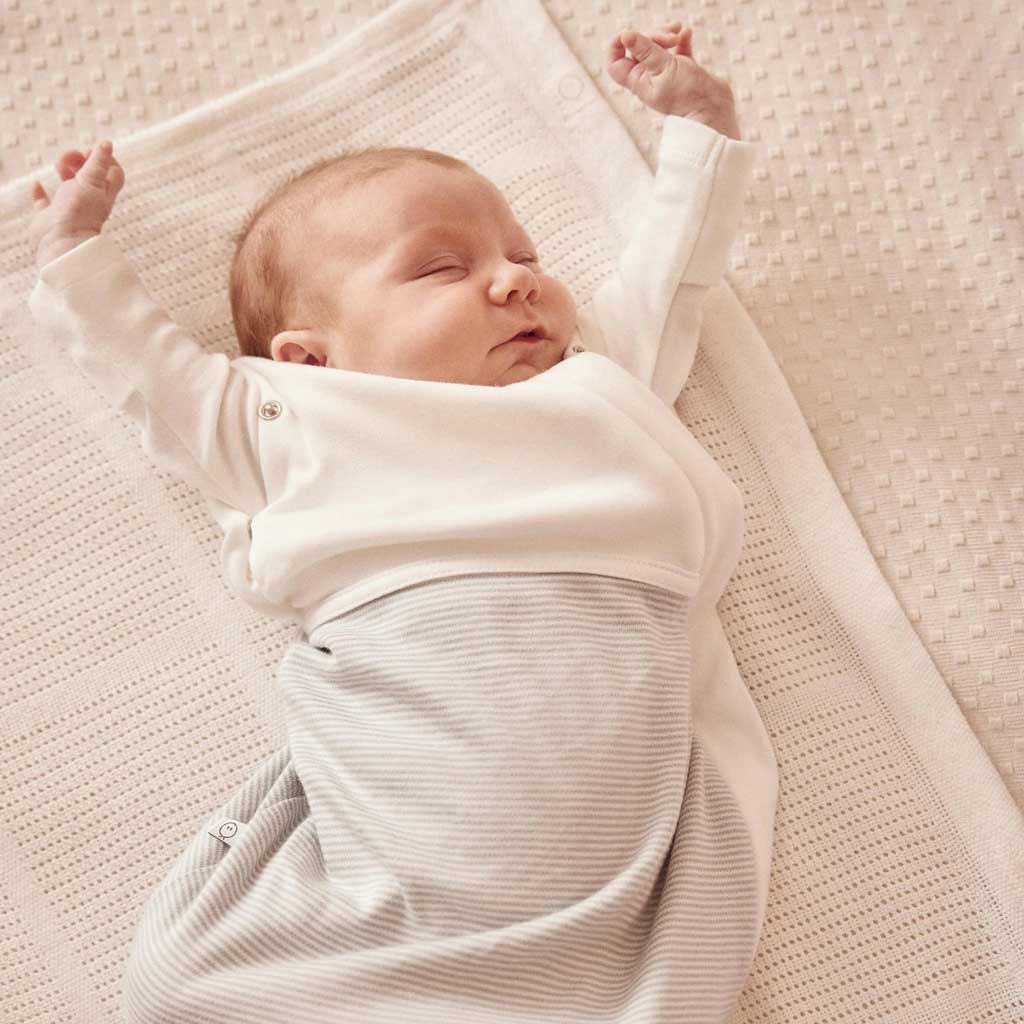 Our social media expert Ebony says: 'Routine was key for me! Not just with feeding, but everything else too. However, I do believe putting in place a basic routine from the early days helped with feeding and sleeping. He knew what to expect and when.
I read about feeding becoming a sleep association. Feeding baby is usually used to sooth baby and get them to sleep. But, as baby gets older, they can begin to rely on feeding to sleep.
My bedtime routine was always bottle, bath, story then bed. So, the bottle isn't what they are using to get to sleep.'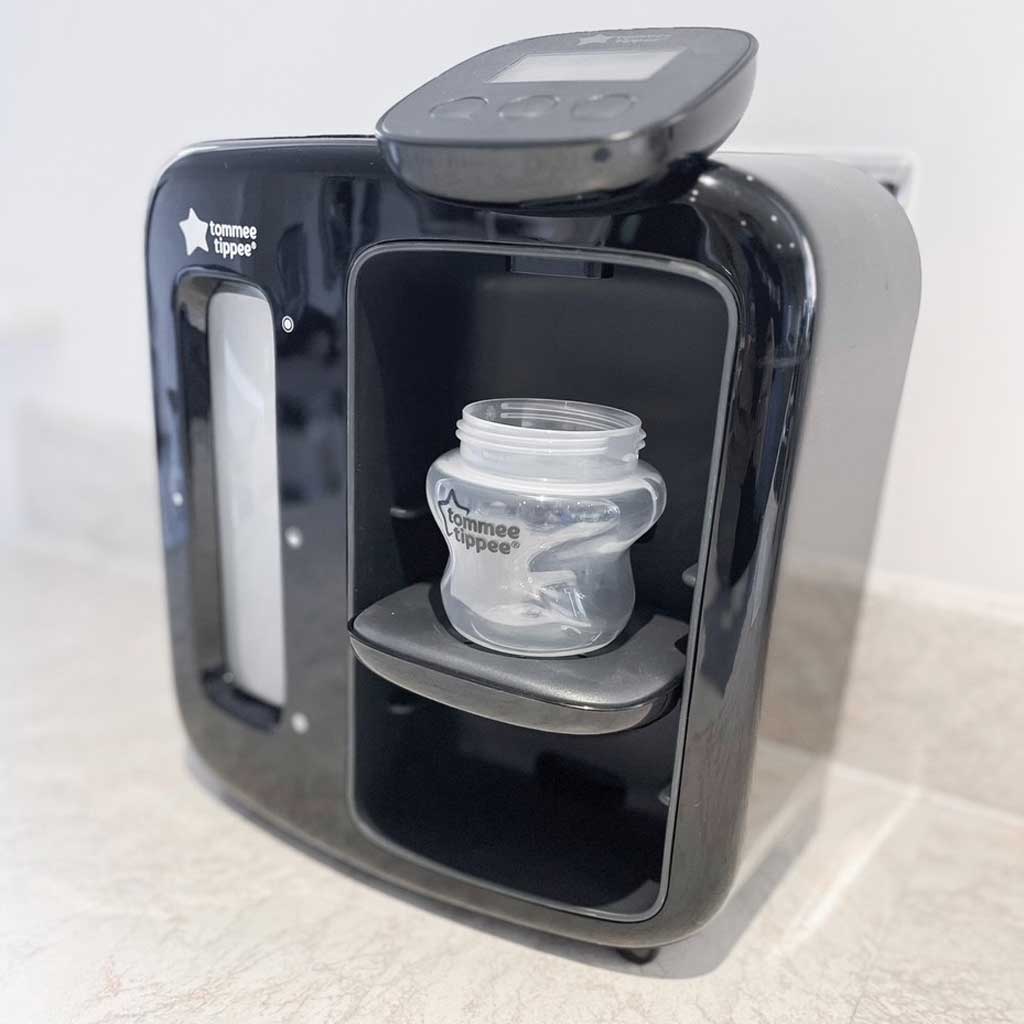 Introducing The Perfect Prep Day & Night from Tommee Tippee
The perfect sized feed, at the perfect temperature at the touch of a button. The Perfect Prep works with any brand of powdered formula milk and has an adjustable base to suit different bottle shapes and sizes. Simply measure out the formula and the Perfect Prep™ does everything else.
How to make a feed with your Perfect Prep™ Day & Night
Press the power button to turn on your machine.
Make sure your machine is filled up with cold water.
Select your feed size you require using the forward and back buttons.
Measure out the formula, add to the bottle and place bottle on the stand.
A hot shot of water is added to the bottle. Once added, add lid to the bottle and shake.
Place bottle back on the stand and the machine will top it up with cold water.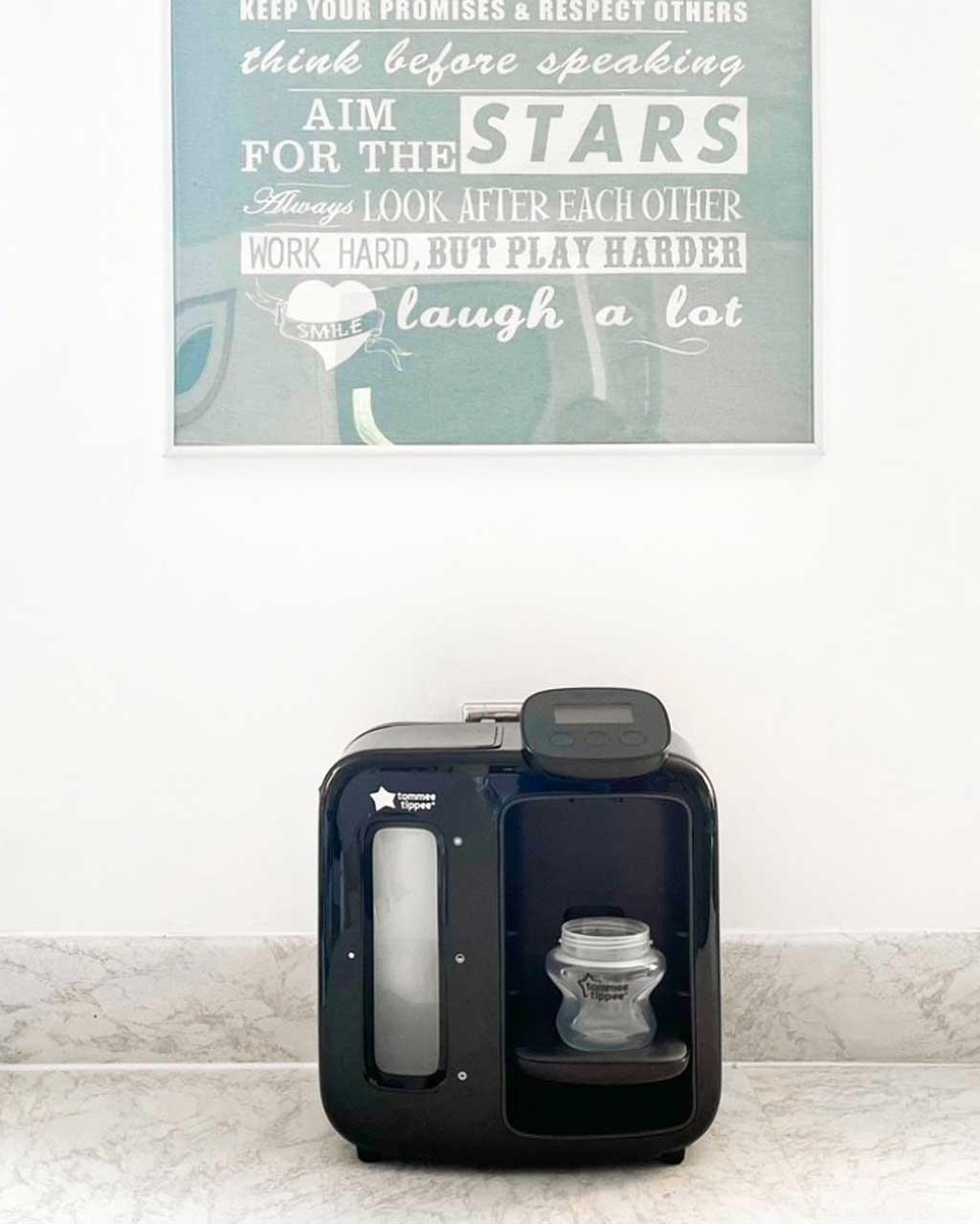 What is The Difference Between Perfect Prep and Perfect Prep Day & Night?
Tommee Tippee have upgraded their Perfect Prep system with the Perfect Prep Day & Night. The fundamental differences are:
It is much much much quieter than the original Perfect Prep machine.
Perfect Prep Day & Night has a digital display.
Can You Use Any Bottle with Tommee Tippee Perfect Prep?
We can't vouch for all brands of baby bottle, but one of our mums used Avent bottles with hers.