The bank holiday weekend is upon us and the kids' half-term holidays are next week. So how will you be spending your time?
Now, you might already have a day-by-day itinerary – but for those of you who are still wondering how you're going to keep the kids entertained during this time, keep reading!
With the UK slowly opening back up, there are once again a world of possibilities for spending your time off well! From museums to National Trust locations, all the way through to attractions and amusement parks, there is no shortage of fun for UK-based families this May!
Museums
Whilst most kids might not be sold on the idea of looking at historic artefacts, there are so many great museums in the UK that have been designed with kids in mind! Offering a hands-on way to learn about a host of different subjects, the following museums are ideal for a fun-filled family day out:
Thinktank
The award-winning science museum reopens to visitors on Saturday 29 May, with a brand-new gallery exploring Our hanging Planet now open to the public.
Where is it: Birmingham
Book your tickets here: https://tickets.birminghammuseums.org.uk/webstore/shop/viewItems.aspx?CG=TT21&C=TT21
Eureka
Specifically designed for children, Eureka offers fully-interactive fun for kids, with more than 400 exhibits to spark their curiosity.
Where is it: Halifax, West Yorkshire
Book your tickets here: https://visit.eureka.org.uk/
The Science Museum
Free to visit, the Science Museum offers seven floors of educational fun! From the Apollo 10 command module to the in-house IMAX cinema showing educational 3D films, all the way through to The Garden – the interactive space for kids aged 3 to 6 – there's something for all members of the family to enjoy!
Where is it: London
Book your tickets here: https://tinyurl.com/2uetmxyv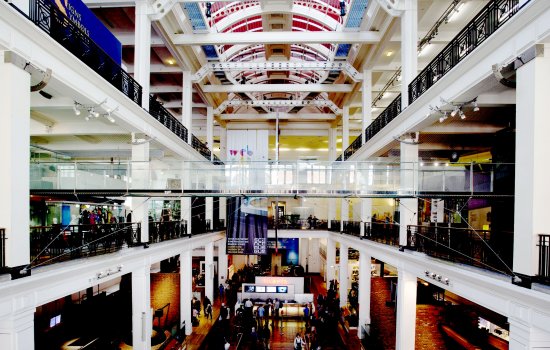 The Roald Dahl Museum
Come face-to-face with Fantastic Mr Fox, measure up to your Roald Dahl Heroes, pull a power pose next to Matilda and discover Roald Dahl's famous Writing Hut – the birthplace of your favourite characters – at the Museum of the World's No.1 Storyteller.
Where is it: Great Missenden, Buckinghamshire
Book your tickets here: https://www.roalddahl.com/museum/tickets/book-tickets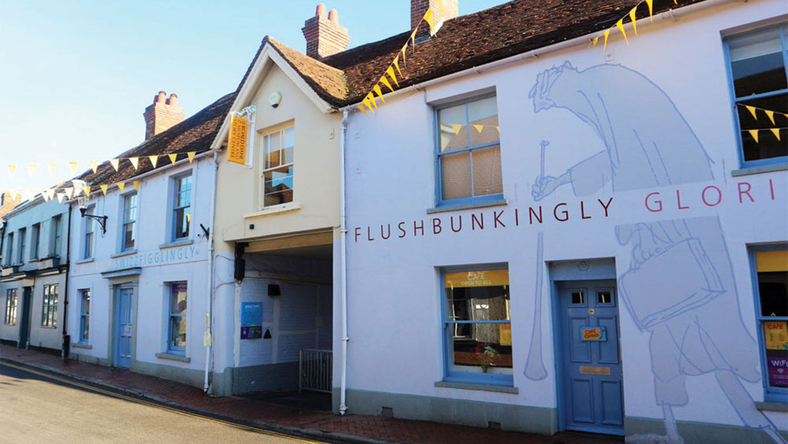 National Space Centre
Explore all things space at this centre where visitors can learn more about everything from astronauts to astronomy. You can also see one of the only known Soyuz spacecraft in Western Europe, a Digistar 3 dome cinema and a planetarium.
Where is it: Leicester
Book your tickets here: https://accessvam.accessacloud.com/NSCBookings/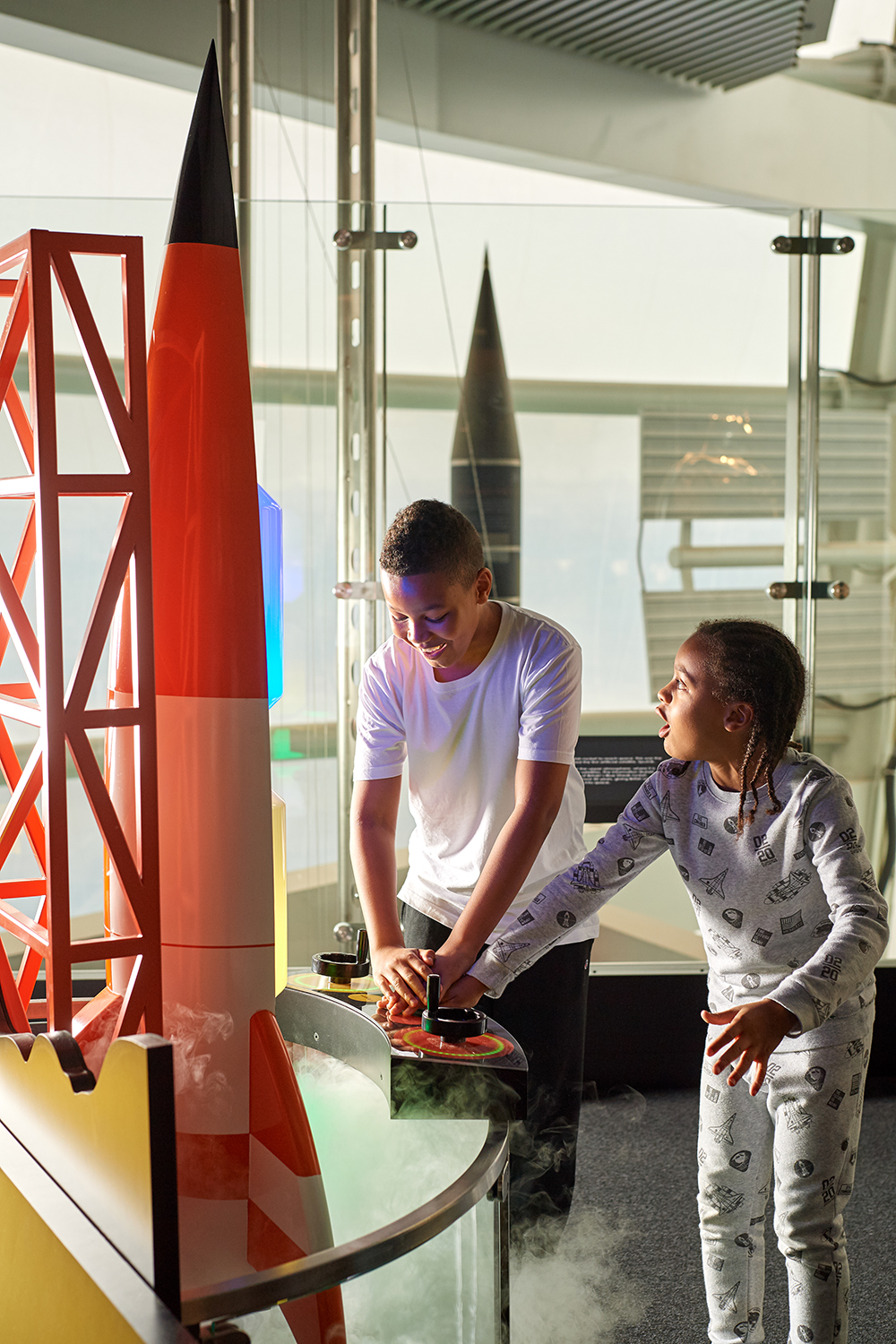 National Trust locations
Although there won't be any events at National Trust places we care for this half term, you can still find lots to do to entertain the whole family on a day out.
The gardens, parks, cafes, shops and countryside locations are open. Many houses in England, Wales and Northern Ireland are also open to visit!
For more information about all of the wonderful sites that are open for families to explore this half term, head to the National Trust website now: https://www.nationaltrust.org.uk/search?view=list&location=true
Attractions and Amusement Parks
Alton Towers
With 50+ rides and attractions, Alton Towers Resort is the perfect day out for families of all ages. The theme park features a number of high-octane rides, and also kid-friendly attractions and areas, making it ideal for kids younger and older.
Where is it: Alton, Saffordshire
Book your tickets here: https://www.altontowers.com/tickets-passes/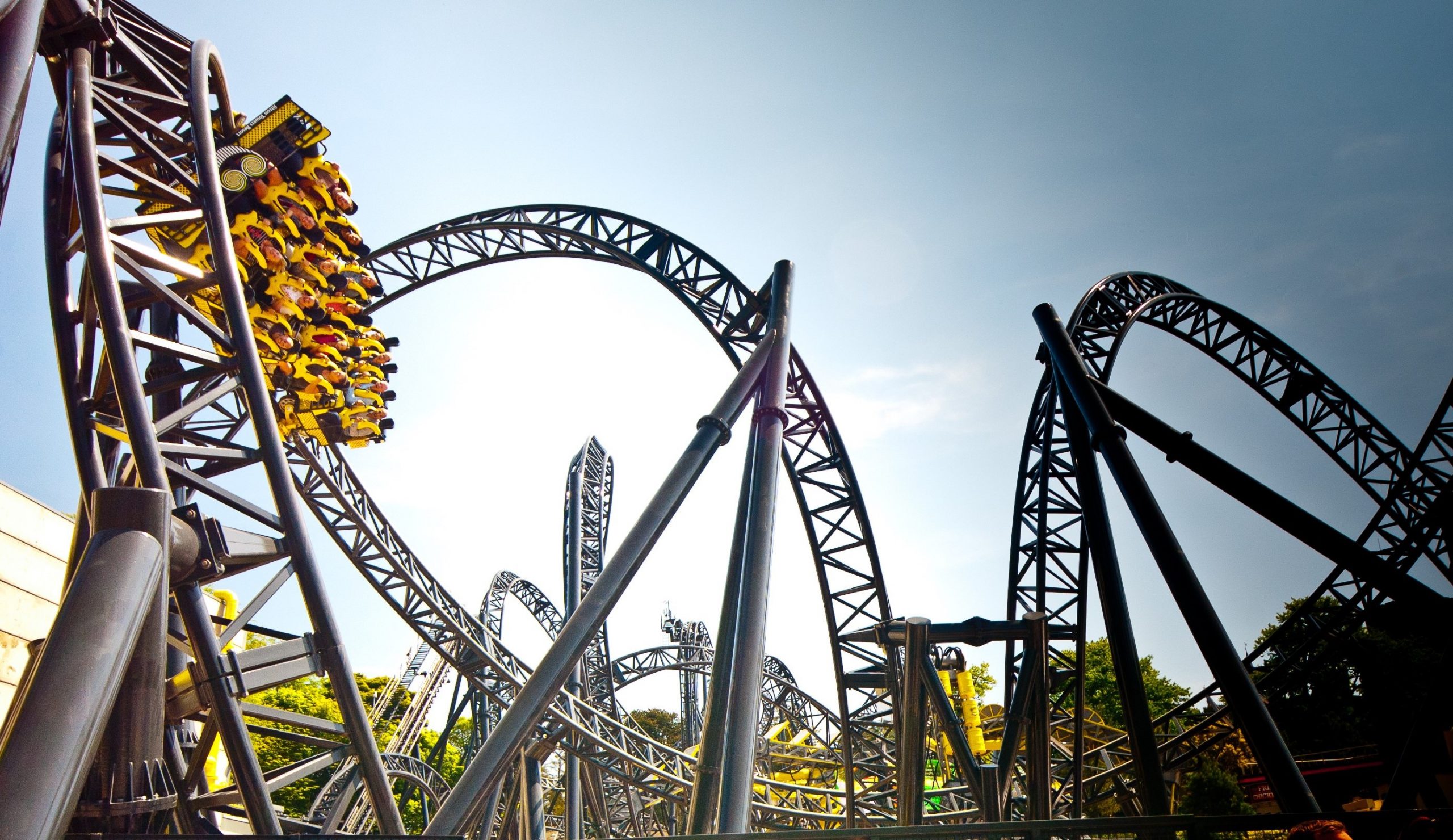 Thorpe Park
Home to thrilling rides, attractions, live events and a themed hotel, Thorpe Park Resort is the ultimate destination for thrill seekers featuring some of the UK's most popular roller coasters and amusement park rides.
Where is it: Surrey
Book your tickets here: https://www.thorpepark.com/tickets-passes/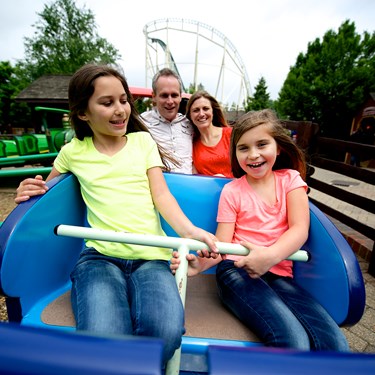 Sea Life Brighton
The world's oldest operating aquarium is an absolute must-visit! Discover more than 1,500 sea creatures at Sea Life Brighton, go on a rainforest adventure, stop by the seahorse nursery, view the starfish display, or uncover all the secrets of the reef!
Where is it: Brighton
Book your tickets here: https://www.visitsealife.com/brighton/tickets-prices/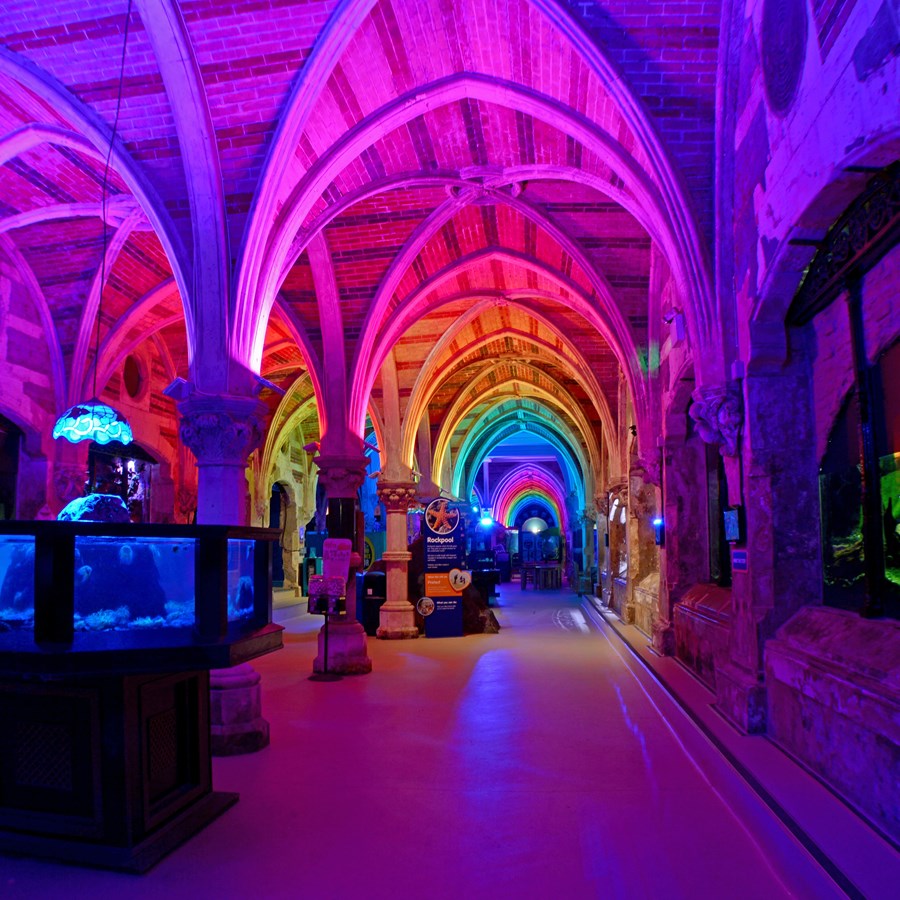 National Sea Life Centre Birmingham
At the National Sea Life Centre Birmingham, families will enjoy 60 displays of freshwater and marine life featuring over 2,000 creatures, 15 themed zones help you get up close to everything from jellyfish to sea dragons! Keeping all members of the family entertained will be a breeze with the Penguin Ice Adventure, the rock pool, and the 360° Ocean Tunnel!
Where is it: Birmingham
Book your tickets here: https://www.visitsealife.com/birmingham/tickets-prices/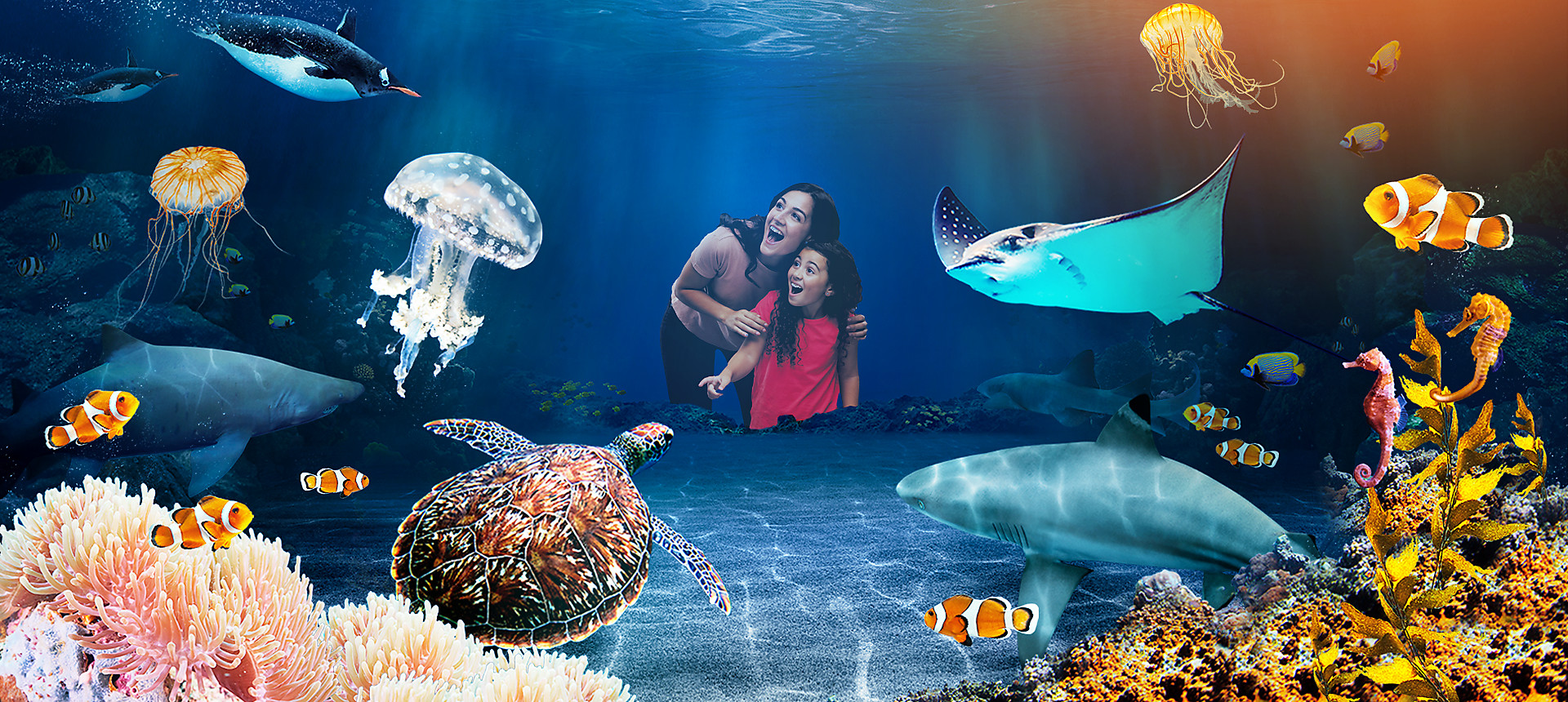 Whipsnade Zoo
Experience a world of wildlife at the UK's biggest zoo – ZSL Whipsnade Zoo. Whipsnade is turning 90 years old and it's marking its big birthday with special activities that can be enjoyed by families, across the 600-acre site. Throughout May half term, the zoo will be running lots of exciting activities! Join them for a birthday treasure hunt and follow the birthday trail – head to the site now to find out more: https://www.zsl.org/zsl-whipsnade-zoo/whats-on/whipsnades-90th-birthday
Where is it: Bedfordshire
Book your tickets here: https://www.zsl.org/bookticketszsl/whipsnade