From turtles to orangutans, puppies to kitties, all the way through to micro pigs and koala bears, these are the electronic pets that your little ones will be wanting to adopt this Christmas morning.
Squeakee the Balloon Dino
Available from Smyths Toys Superstores (RRP £79.99)
Kids are going to squeal with delight when they meet Squeakee the Balloon Dino (aka B-Rex)! This cool electronic pet plays games, such as Tug of War and Chicken, and he also performs tricks! B-Rex features 70+ sounds and movements – he'll walk, stomp and chomp – he'll even have a little boogie to the music when his headphones are on! This hilariously entertaining Dino is going to blow kids away as they watch him deflate, pop, reinflate… and trump at the tug of a tail!
Moji The Lovable Labradoodle
Available from JD Williams (RRP £99.99)
Meet Moji, the first true-to-life dog, who not only responds to voice and touch, but who can be understood, too! Moji will quickly become every child's new best friend. He behaves just like a real dog. He wags his tail, tilts his head, and he also loves learning new tricks, like "High Five!" and "Speak!". Not to mention, Moji LOVES to play games, including "Tug of War" and he reacts just like any doggo would when the doorbell rings! This super-lovable four-legged furball has more than 150 unique reactions. And, thanks to his smart collar that displays animated emojis, children will always know what their fluffy friend is feeling! Check out Moji the Lovable Labradoodle in action below:
Gotta Go Turdle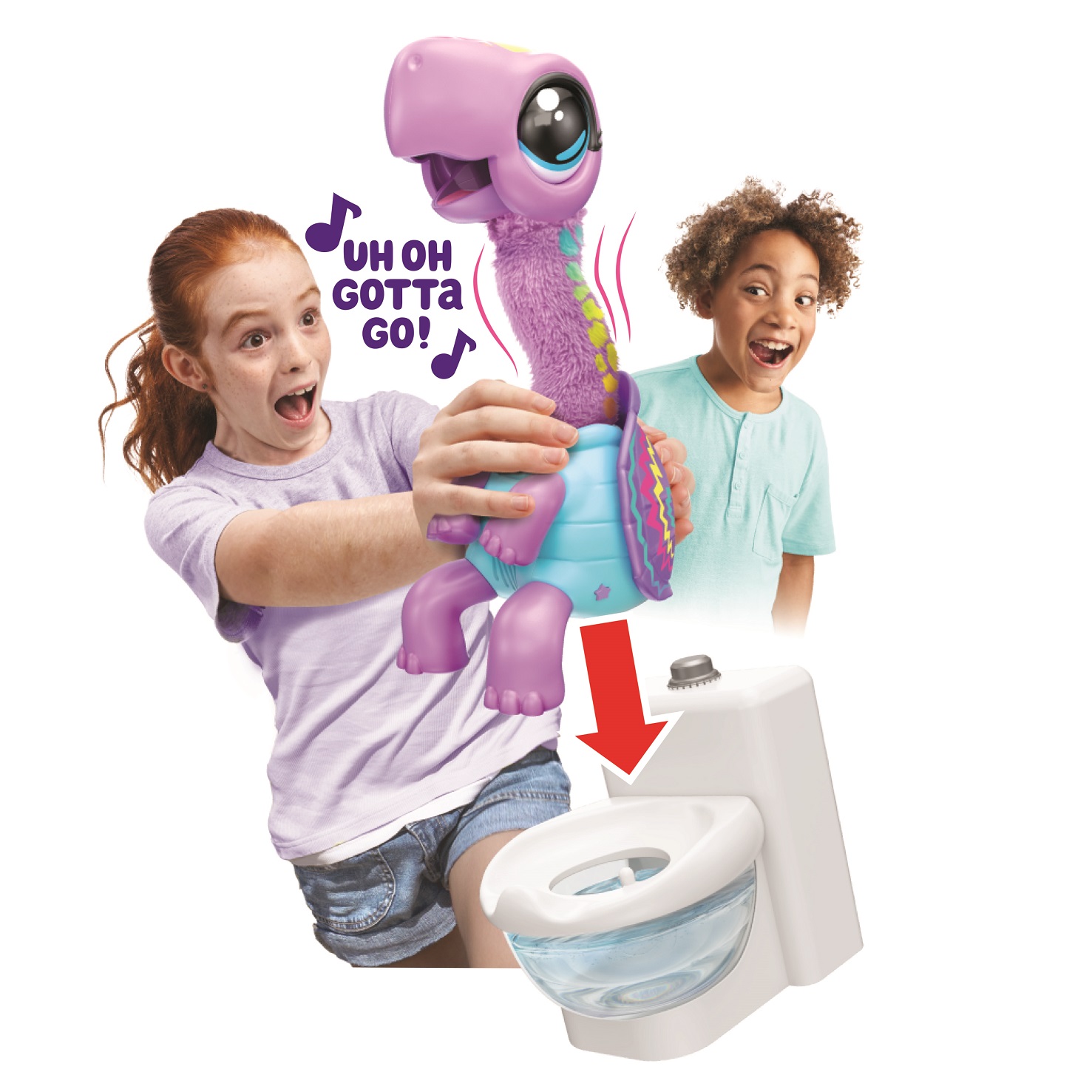 Available from Very (RRP £34.99)
Introducing Gotta Go Turdle, the most outrageous electronic pet of the season! This cheeky chap is the funniest interactive Turtle around! He may just look like a pretty rainbow shell, but underneath it all, he's a singing, eating, pooping machine! Get ready to laugh as he wiggles and jiggles his neck and repeats what you say! After feeding him, he'll let you know that he's just 'Gotta' Go' and do a 'poop' into the loo! Just feed him some more and he'll go again and again; all whilst singing his hilarious 'Gotta' Go' song!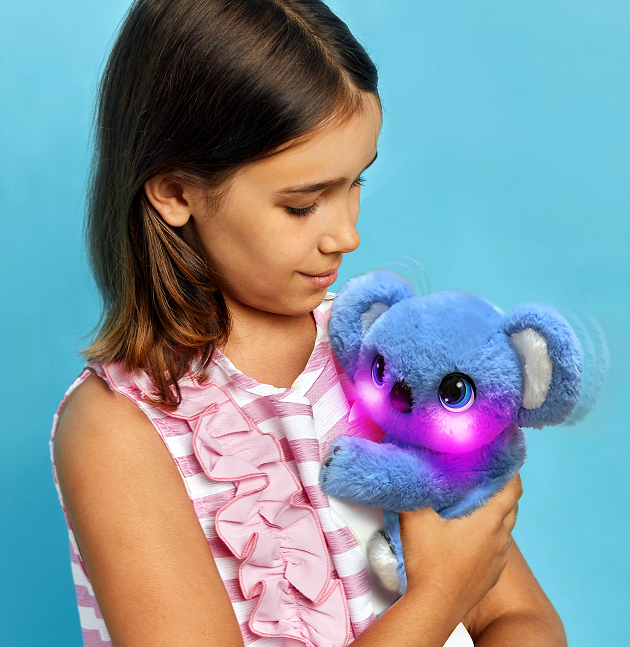 My Fuzzy Friends Koala
Available from Amazon (RRP £24.99)
This extremely cute, interactive plush pal has an adorable nuzzling feature! With her extra-long arms and legs that grab onto your arm, this little cutie will give you lots of hugs and snuggles, as she moves her head to nuzzle you like a real fur baby. This cuddly koala has four touch points – touch each of them for a different response. She also has multi-coloured LED lights in each cheek and she makes 50+ realistic sounds that help her communicate her feelings. Listen out for laughing, burping, and more! And watch her cheeks light-up with joy when presented with her feeding leaf!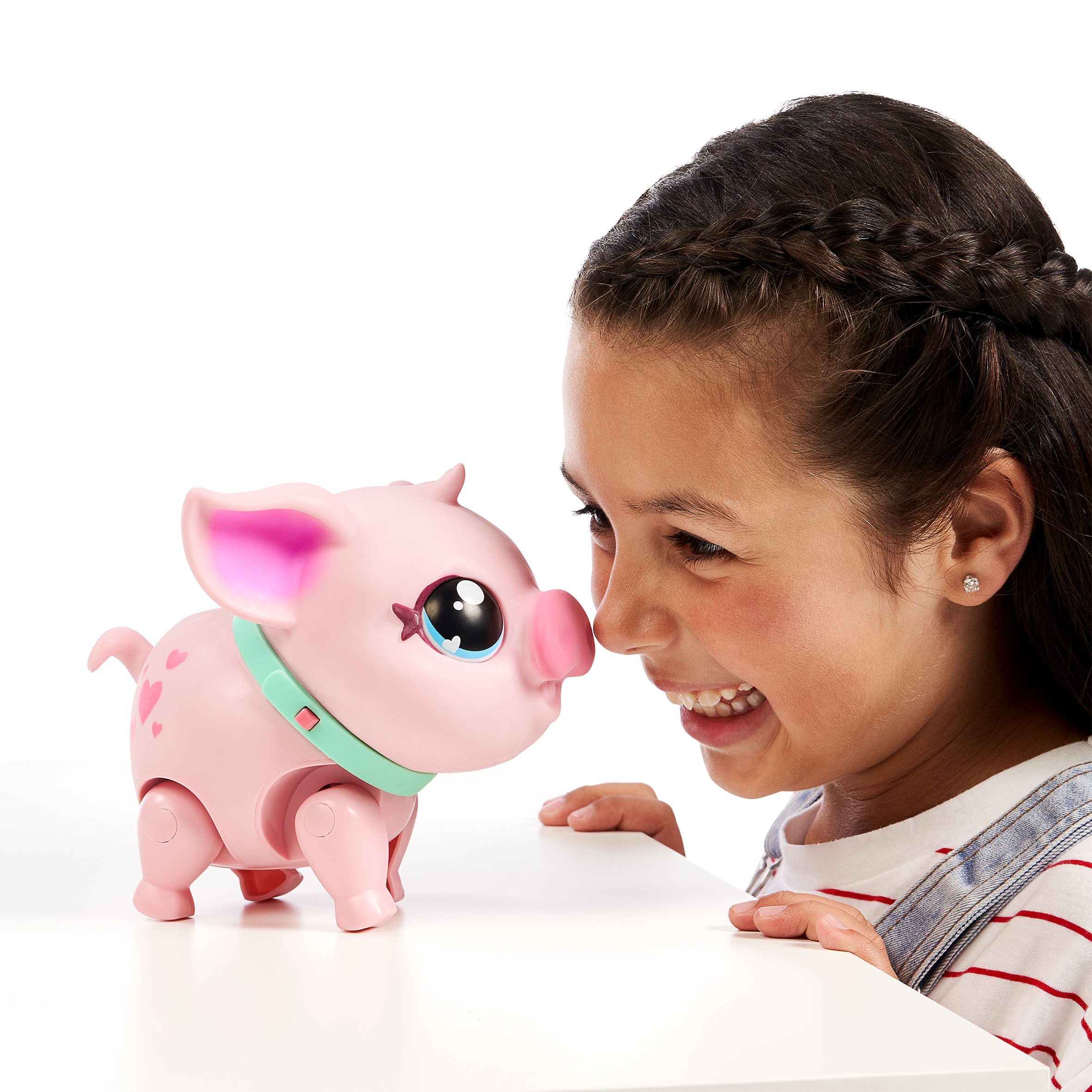 Little Live Pets – My Pet Pig Piggly
Available from Smyths Toys Superstores (RRP £24.99)
Piggly is the incredibly sweet electronic micro pig who wiggles her nose and makes over 25 adorable piggy noises and reactions. She moves, acts and sounds just like a real pig! Feed her with her bottle and give her a cuddle as she reacts to your touch. Piggly is a great little mover; walk her on the lead or watch her 'bust a move' on the dancefloor to her own tunes! Piggly has super-soft skin and her ears and tail jiggles when she walks. Her nose snuffles and sniffles as she nuzzles. Feed her with the bottle and she makes cute feeding sounds.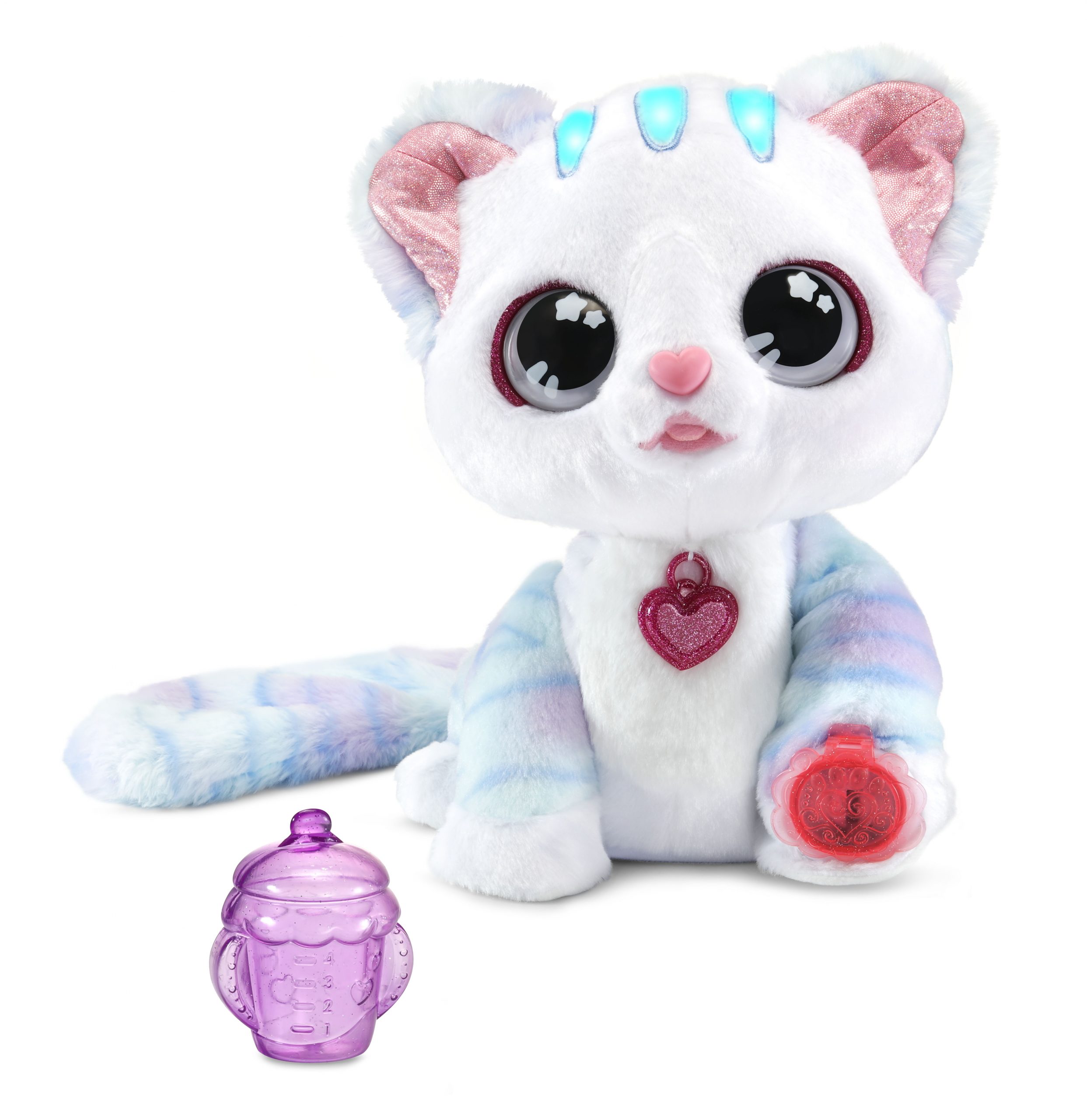 Glitter Me Kitty
Available from Smyths Toy Superstores (RRP £38.99)
Super cute and super cuddly, the Glitter Me Kitty is the perfect interactive friend for under the tree this year. Colour changing fur stripes teach different emotions as you interact, triggering phrases and encouraging imaginative and independent play. What's more, children can play with kitty to get a magical sparkly stamp on their hand or feed Kitty with the bottle included. 
Kooky Kritters Playful Bailey Interactive Toy Dog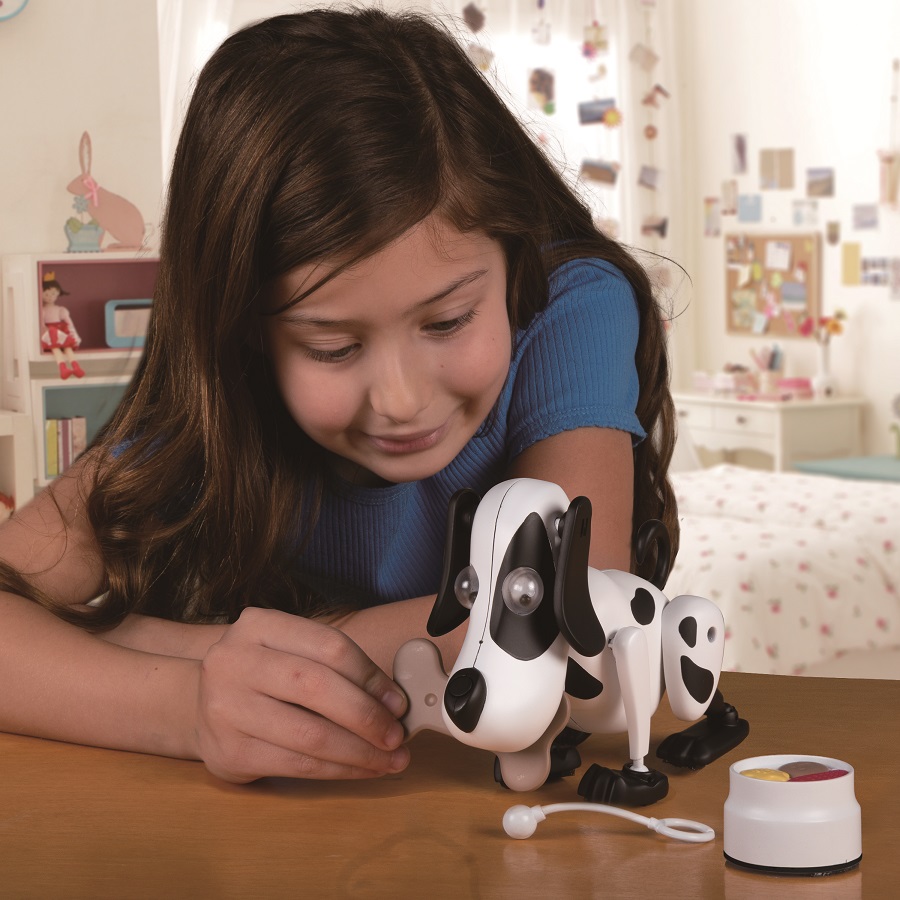 Available from Smyths Toys Superstores (RRP £19.99)
Kooky Kritters Bailey is the most lively pup ever! He's fun, wacky, and crazy for treats! Watch his eyes wiggle and jiggle and his floppy ears flap as he gets excited! He plays and performs over 10 tricks thanks to his microphone, touch sensors and magic feeding bowl! Bailey can beg, bark, blow a kiss, sniff, sleep, react when you rub his belly and pet him, play tug-of- war and eats! With over 30 sounds he'll be able to entertain for hours. With touch and motion sensors your new dog with play and react with you!
Jiggly Pets Tan Tan the Orangutan
Available from Smyths Toys Superstores RRP (£24.99)
Meet Tan Tan the Orangutan – the King of the Jungle! Kids will go bananas for this stretchy, shade wearing electronic pet! Tan Tan features full body movement, 3 songs plus sound effects. Simply press his foot to bring him to life. Watch him dance and shake his booty to the beat of his jungle tunes! Tan Tan has soft and stretchy, bright orange hair – watch it jiggle as he moves to the music.