This week, we're joined by HarperCollins to celebrate the release of Rabunzel. Written by Gareth P. Jones, with illustrations by Loreta Schauer, Rabunzel is the first story in the picture book series Fairy Tales for the Fearless.
A fearless and fun-filled fairy tale with a twist!
Fairy Tales for the Fearless is the brand new, action-packed picture book series that lets you rediscover your favourite fairy tales – with a uniquely silly and rebellious twist!
Meet Rabunzel, the very first story in the Fairy Tales for the Fearless series, and the karate-chopping hero of her own story.
Rabunzel has a teeny tufty tail, a twitchy nose and two wide brown eyes. She also has VERY long ears – so long that her mother worries they will make her easy bait for the hungry creatures of the forest.
The answer? Rabunzel must be kept safe … in a towering hutch, high in the sky! Here, Rabunzel waits grumpily for her mother's daily visit with carrots and fresh lettuce, letting down her ears so she can climb up the tower.
One normal day, Rabunzel hears: "Rabunzel, Rabunzel, Let down your ears!"
But this time it isn't her mother who climbs up Rabunzel's very long ears. It's a hare who has come to save her! But he's about to find out that Rabunzel isn't the type of rabbit who needs saving…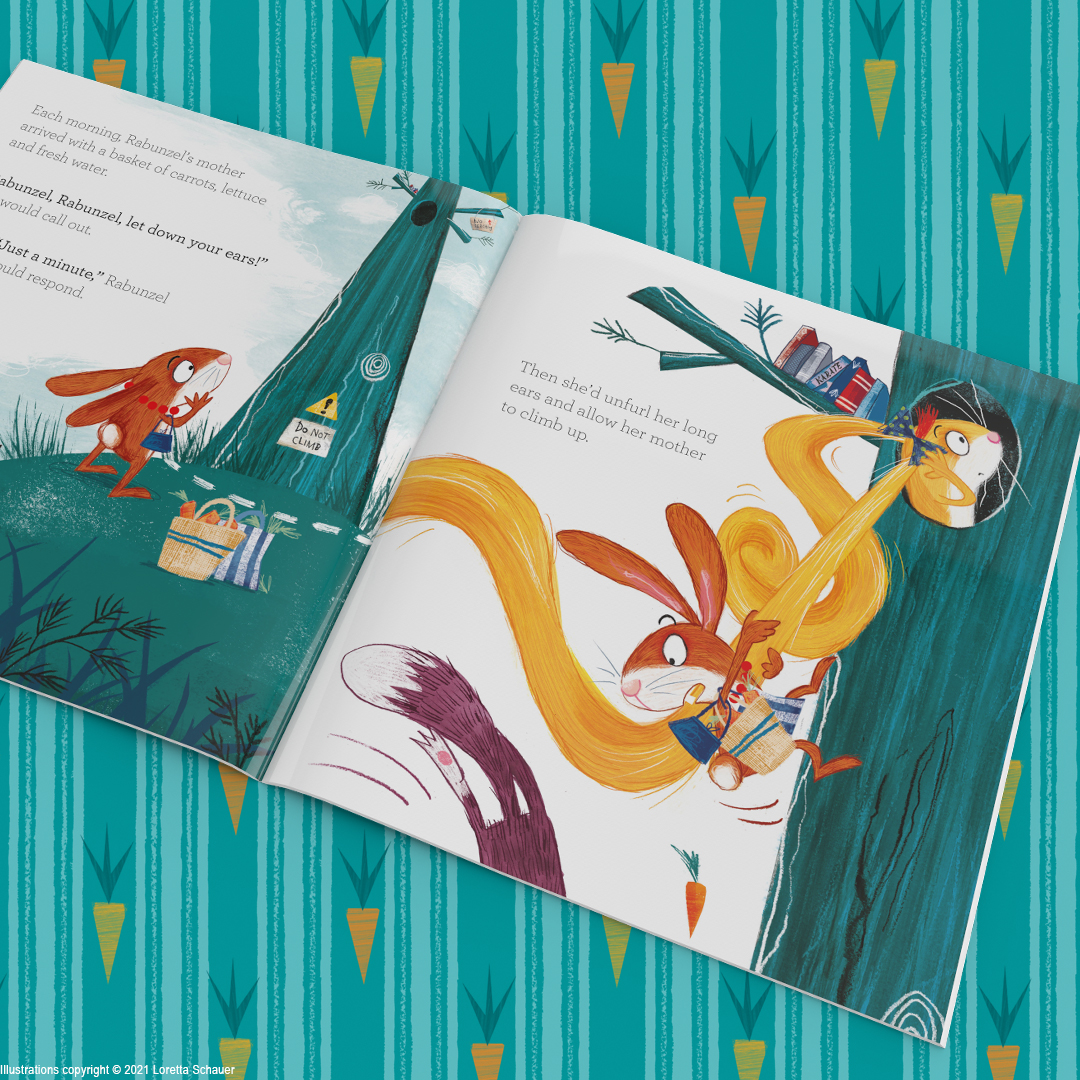 Brilliantly written by Gareth P. Jones and brought to life with illustrations by Loretta Schauer, Rabunzel offers a unique and funny take of a well-known classic. This is a picture book that is bursting with fun and it makes for the perfect read for any little reader who loves a twist in their tale.
Be sure to also look out for the second book in the Fairy Tales for the Fearless series, coming later in 2021: Cinder-Gorilla!
Enter our competition too!
In celebration of this new release we also have a fabulous competition you can enter too. Follow this link to our competitions page to find out more!