This week on UKMums.TV we're celebrating the launch of the all-new and exciting toy craze with purr-sonality – Cats vs. Pickles.
Inspired by the viral social media trend, which saw cat owners placing a cucumber (or pickle) near to their feline friends and filming their dramatic reactions, the wonderfully wacky world of Cats vs. Pickles invites you to enter a world in which cats are nothing short of paw-trified of Pickles! But, for their green pickled adversaries, this fear is a cu-cumbersome burden to bear, because Cats have simply meows-understood! All they want is a bit of love!
Cats vs. Pickles already has a huge fanbase, thanks to the splendidly silly videos that can be viewed over on the Cats vs. Pickles YouTube channel. So pick a team, Team Cat or Team Pickle, and get ready to immerse yourself in this brilliant new world with this exciting new toy collection. Here's what's available in the range…
Cats vs. Pickles Collectable Plushies
Available from Smyths Toys (RRP £4.99)
Collect all the silly and soft Cats vs Pickles characters – there are more than 100 different styles to find! Irresistibly squishy, each super-soft character has an adoprable print design that reflects its paw-sonality! Fans can collect different themes of Cats, as well as sought-after, rare plush Pickles. There are Foodie Cats like Paw-Purr-Oni; Sweet Cats like Mint Chippie; and even Smarty Cats like Mew-sical Meow! Each Collectable Plushie comes with a special hang tag that contains the character's name and bio, with a QR code for a free app game download! (App and device not included)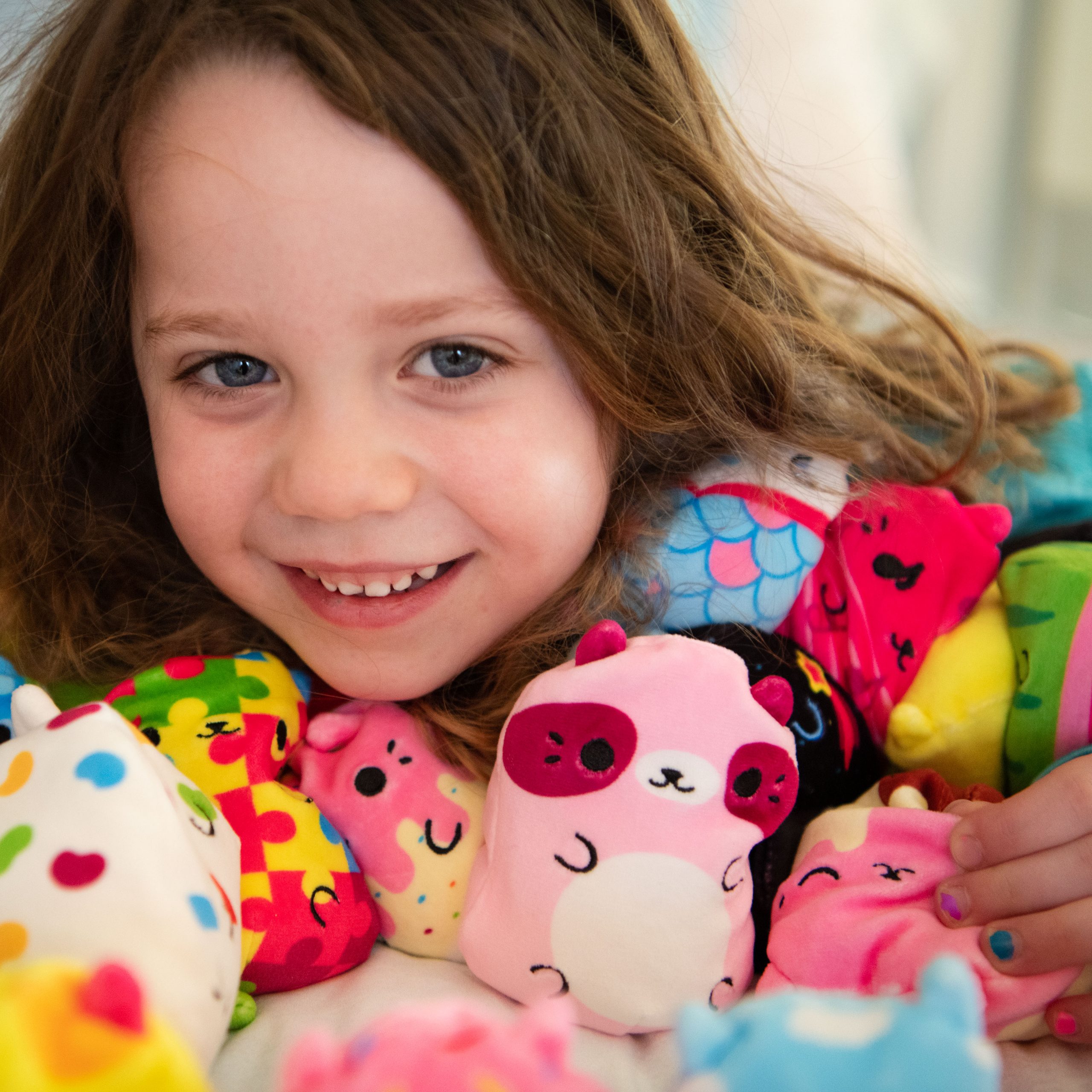 Cats vs. Pickles Collectable Plushies Themed Multipacks
Cats vs. Pickles Collectable Plushies are also available as multipacks! Choose from lots of fun themes! Great for little scaredy-cats, there's a spooktacular Scary themed pack, and the Swimmy packs are sure to make a splash! Each multipack comes with a guaranteed, blind packaged Pickle character!
Wondering where you can get your hands on these the Cats vs Pickles Collectable Plushies? Check out the shopping links below:
Single Packs (RRP £4.99) – Smyths Toys Superstores
Two-Packs (£9.99) – Amazon UK
Four-Packs (RRP £19.99) – Smyths Toys Superstores, The Entertainer and Amazon UK
Six-Packs (RRP £29.99) – The Entertainer
12-Packs (RRP £59.99) – Amazon UK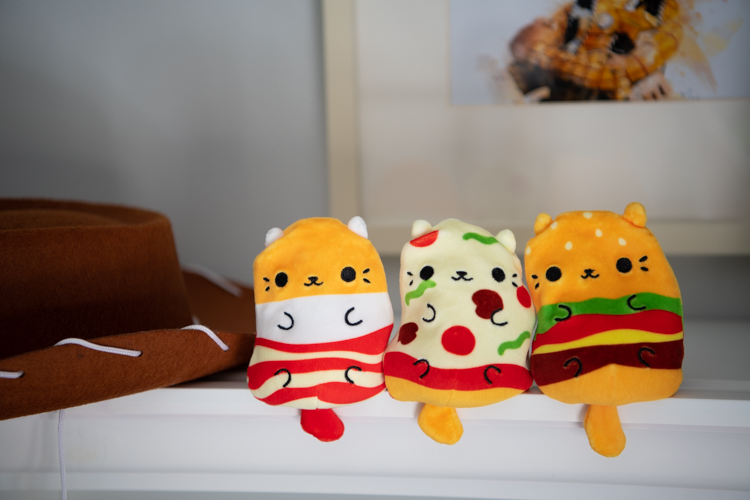 Cats vs. Pickles Jumbo Plush Character Pillows
Available from Smyths Toys Superstores (RRP £14.99)
For kitty cuddles of a grander scale, there are six Jumbo Plush Character Pillows to collect! Each 10" plush pal is super soft and snuggly. Be sure to keep an eye out for the lone Pickle character in the collection!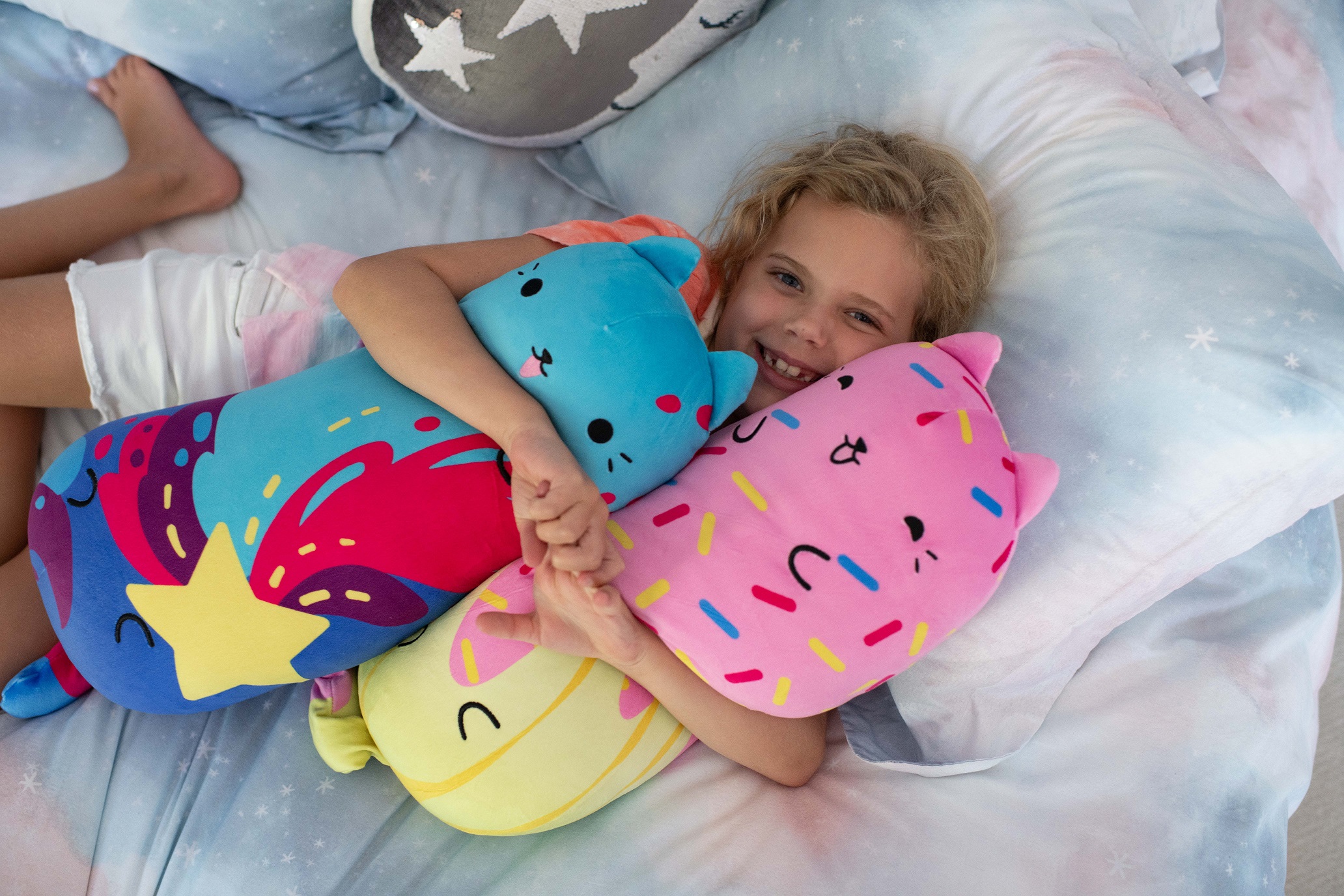 For your chance to win a brilliant Cats vs. Pickles toy bundle, head back to the main takeover hub, click here, where you will also find our fab feature on the stress-busting powers of the Cats vs. Pickles toy collection!