Basic Fun has taken over UKMums.tv to celebrate Care Bears' 40th birthday year! Still popular with fans young and old, there is a whole lot of love for the Care Bears!
But what does this year's lineup of Care Bears toys look like, four decades on from their first debut? Keep reading to see the latest collection of Care Bears toys, which bring to life the colourful world of Care-A-Lot to life through play…
I Care Bear – RRP £19.99
Available from Smyths, Amazon, All good independent toy retailers
Get ready to meet a new Care Bear, who is an advocate for going greener. Allowing fans to celebrate the Care Bears' big birthday, whilst helping to care for the planet, I Care Bear is made from recycled materials. she is designed to resemble the earth; the perfect balance of ombre colour – green for the land, blue for the water. Her belly badge carries a beautiful design showing her love for the environment.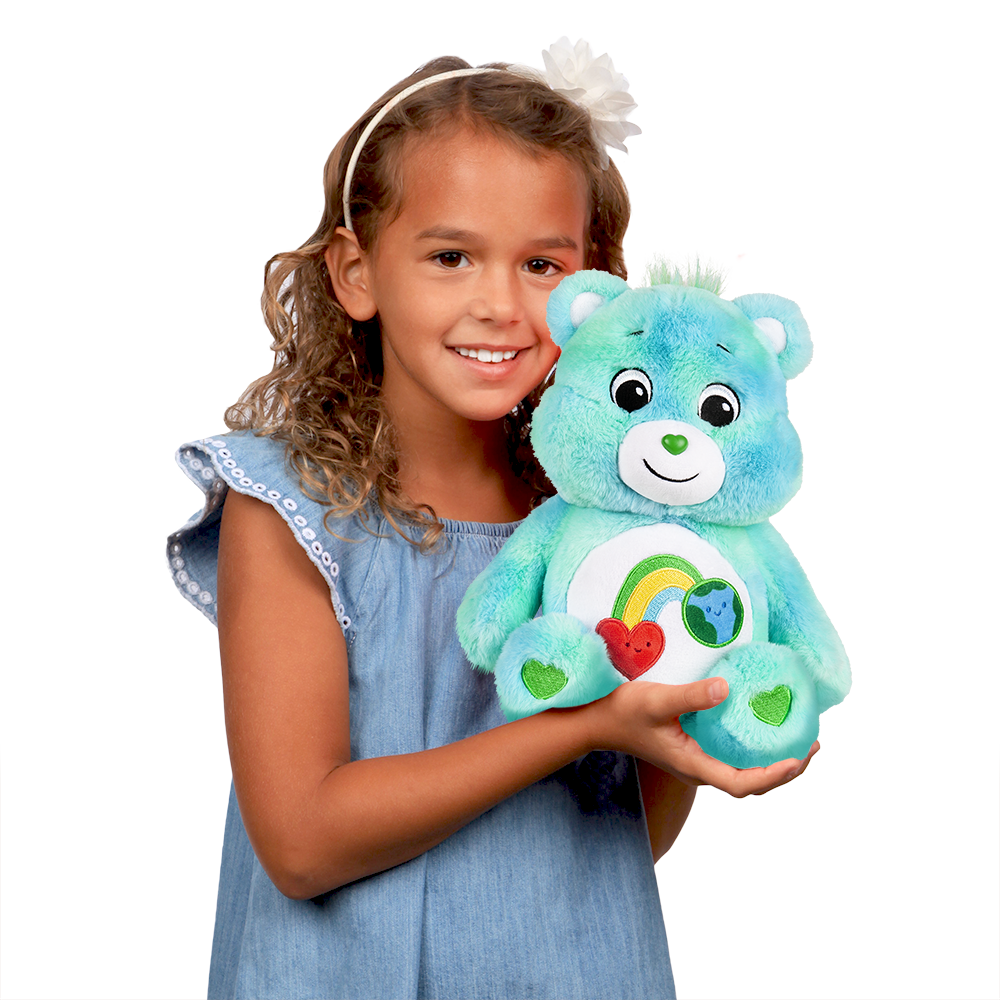 22cm Dream Bright Bean Bear – RRP from £8.99
Available from Smyths, Amazon, All good independent toy retailers
Also new this spring is Dream Bright Bear – the most optimistic bear in Care-A-Lot! Promoting self-belief, she encourages all to follow their dreams. She knows that anything is possible if you try your best and believe in yourself. Dream Bright has beautiful blue/purple ombre style fur and a special belly badge that incorporates a heart with wings which resonates an uplifting, positive message. Her motto is "Believe in yourself and Dream Bright!" Available as22cm, 35cmand 60cm Plush.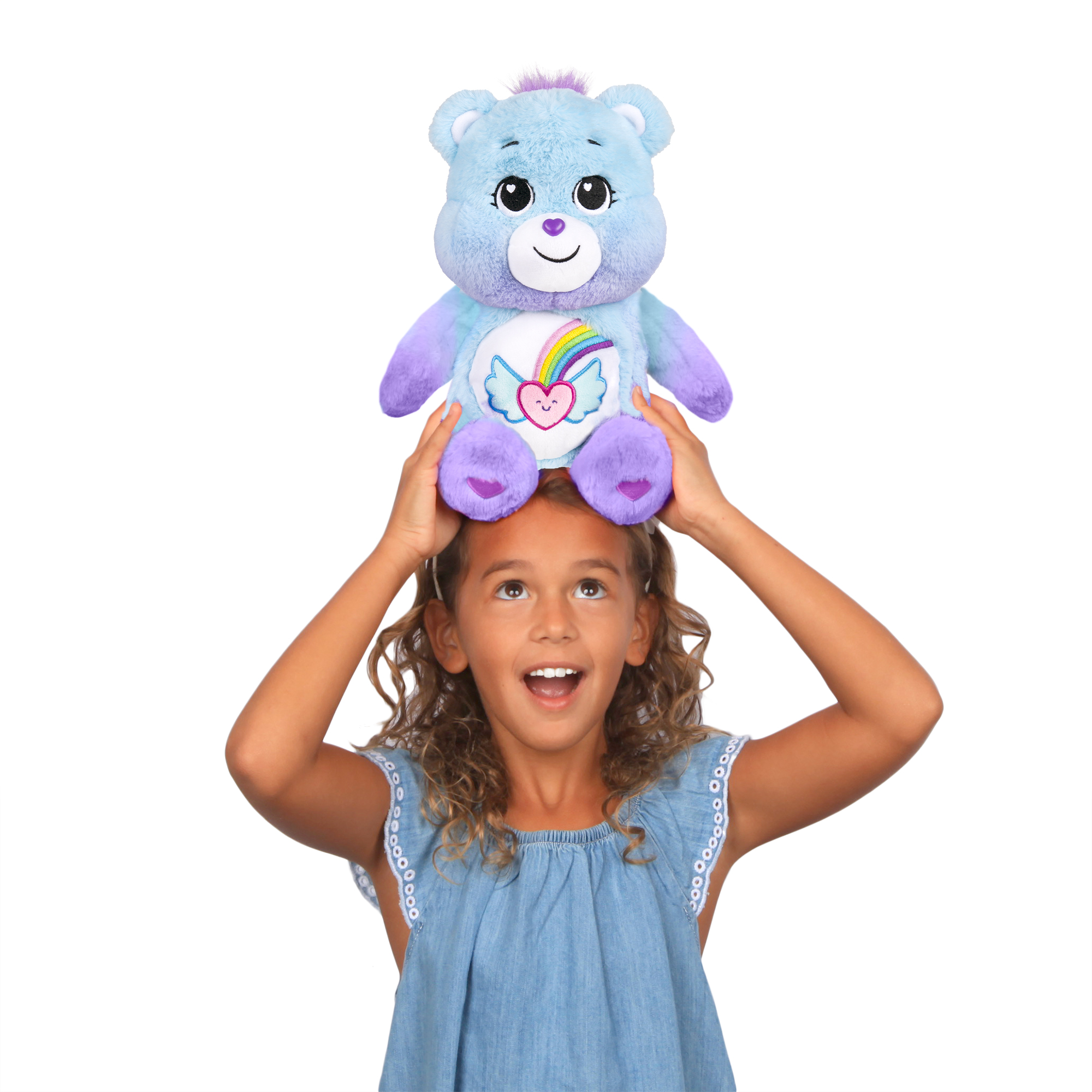 The 35cm Collectable Care Bears Plush– RRP £19.99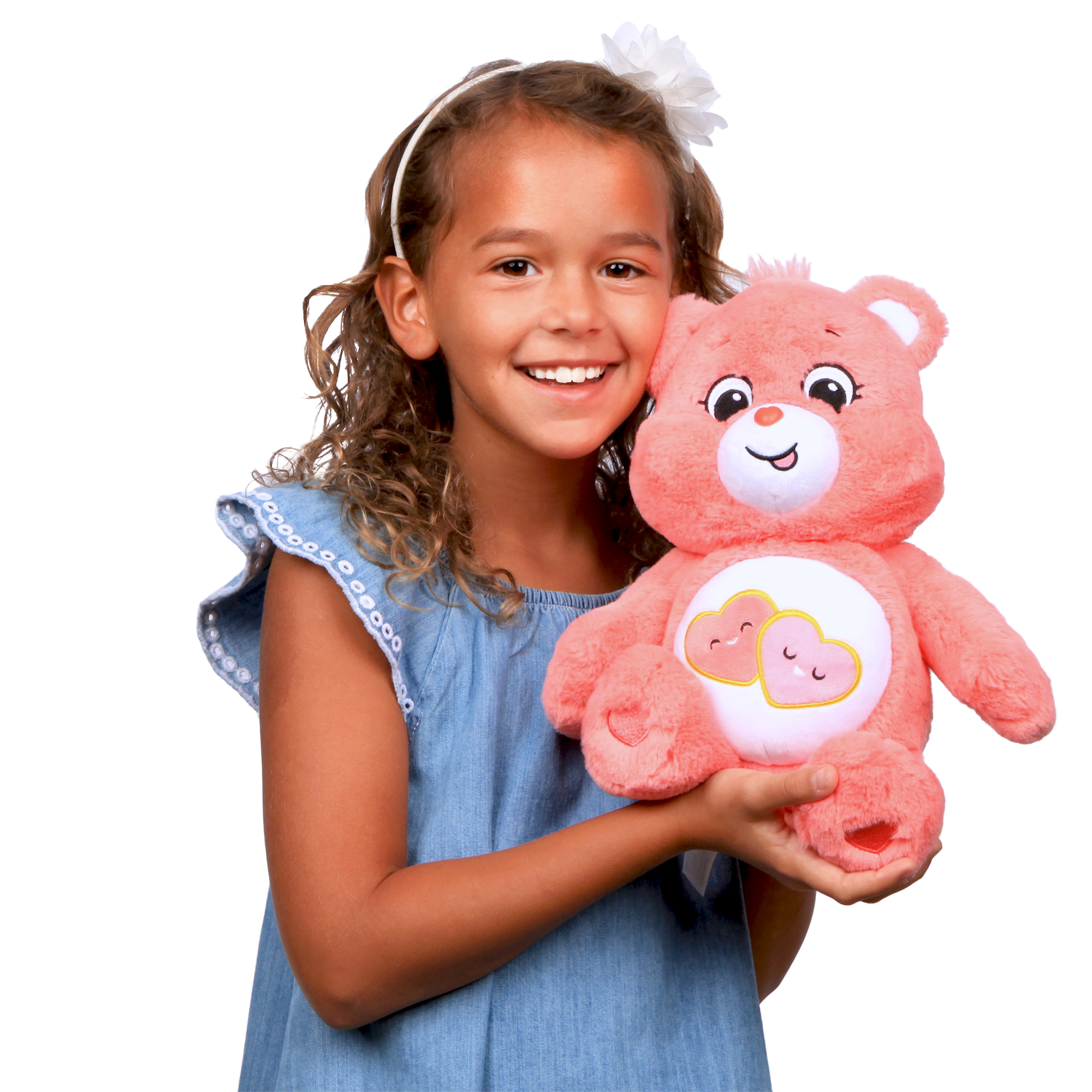 Available from Smyths Toys and good independent toy shops
Care Bears fans can fill their bedrooms with all their favourite Care Bears characters!
The Care Bears are iconic,  huggable best friends living a sweet caring life, each with their individual personality, unique belly badges and perfect for unlimited bear hugs.  Care Bears fans can fill their bedrooms with all their Care Bear best friends!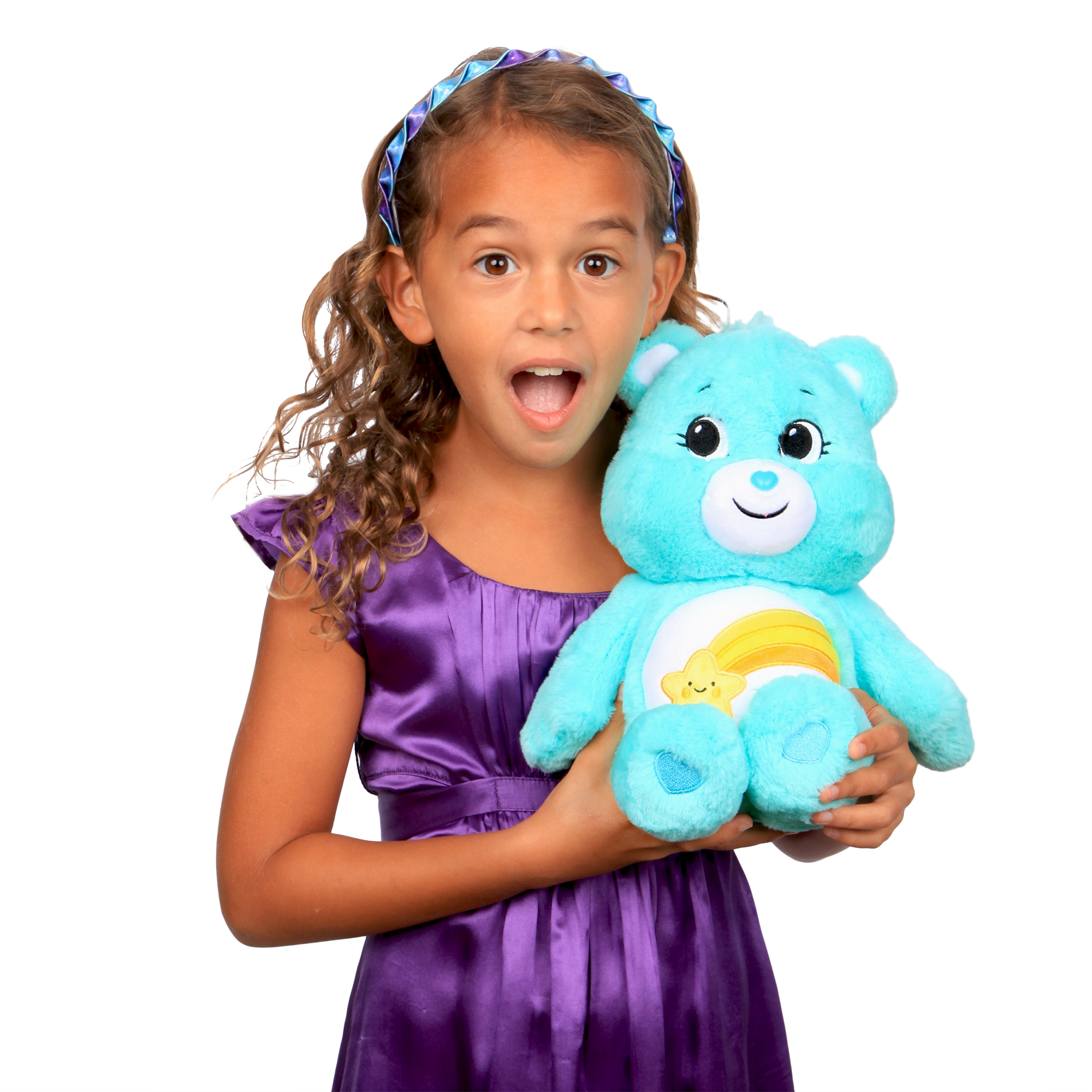 Now over 15 Care Bear characters and more to come this Autumn! There is a friend and personality for everyone: Hopeful Heart Bear, who has a forever optimistic outlook on life; Love-A-Lot Bear, who loves everything and everyone; Wish Bear, who helps make wishes come true; Togetherness Bear; Cheer Bear; Grumpy Bear; Share Bear; Funshine Bear; Tenderheart Bear; and Good Luck Bear. Plus, stay tuned new bears launching this year!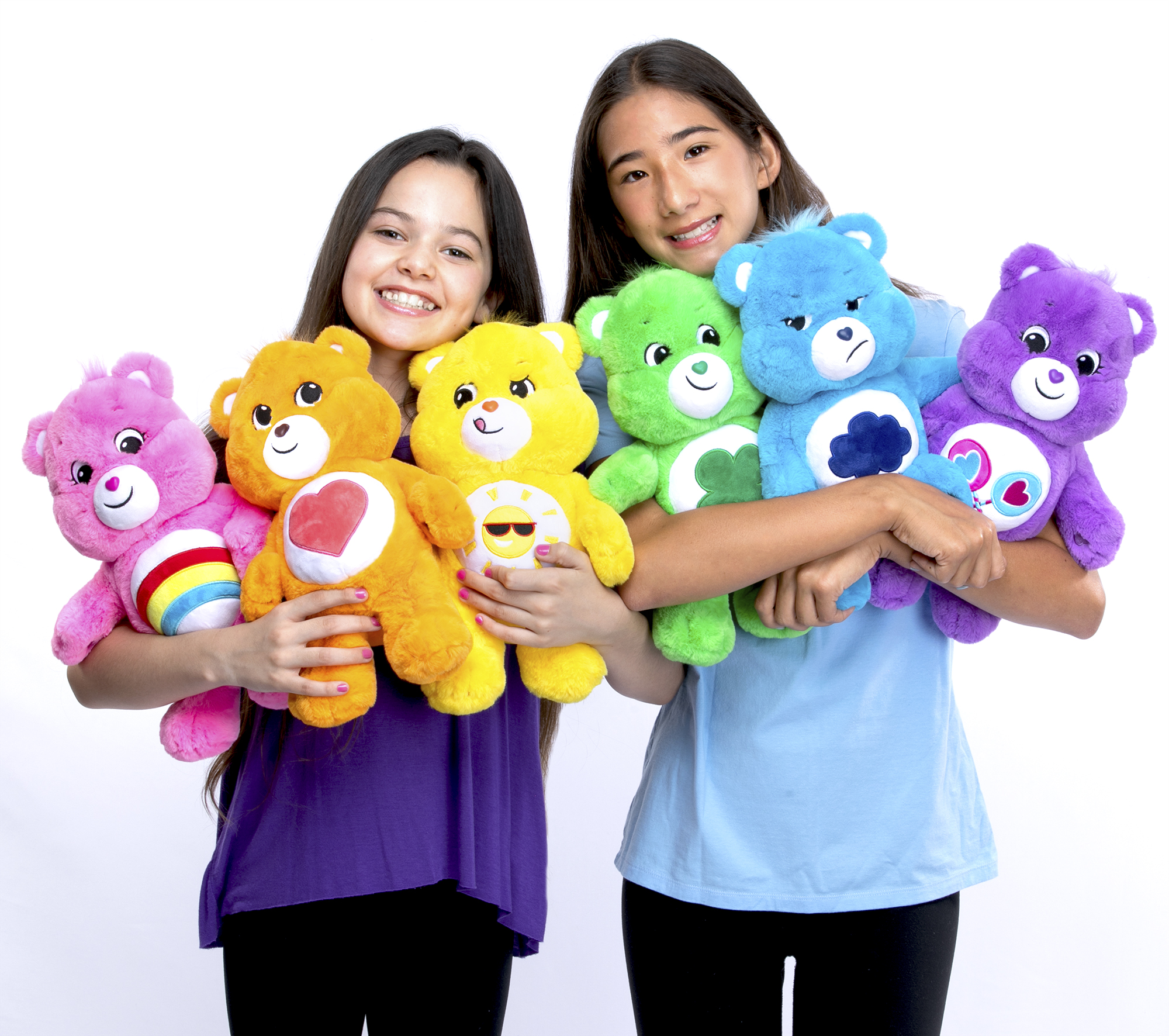 Meet Togetherness Bear, and Bedtime Bear
Available from Smyths Toys
The beauty of Care Bears is that there is a huggable bestie for every mood and occasion! Need a friend who celebrates uniqueness and inclusivity? Meet Togetherness Bear – she has vibrant rainbow fur and a special heart belly badge that incorporates all the colours of her fellow Care Bears. She is "one of a kind!"; no two Togetherness Bears look the same, just like no two people are the same! And making for that extra special companion come bedtime, there is Bedtime Care Bear. With soft aqua tones and super huggable longer plush fabric, plus a unique sleepy expression this Care Bear will have kids nodding off in no time.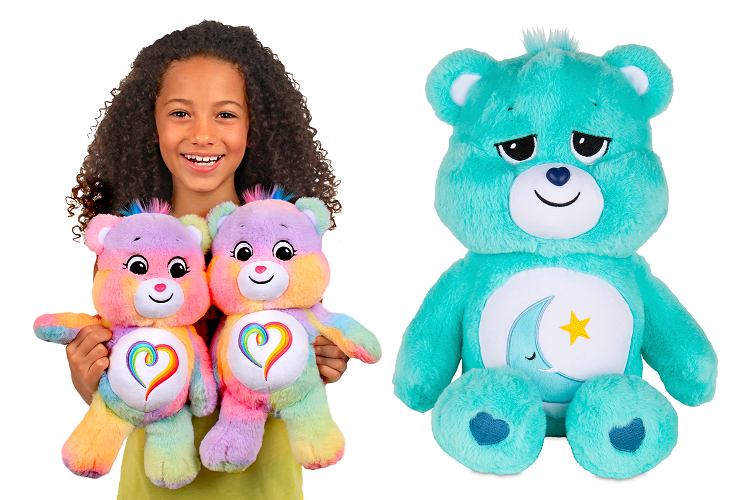 New Spring Time Care Bears £9.99
Three of the all time favourite Care Bears have adorned themselves in beautiful spring accents: Cheer is a cute ladybug, Funshine a buzzing bee and Share a magical fluttery butterfly.
Available Amazon, Toymaster and all good independent toy retailers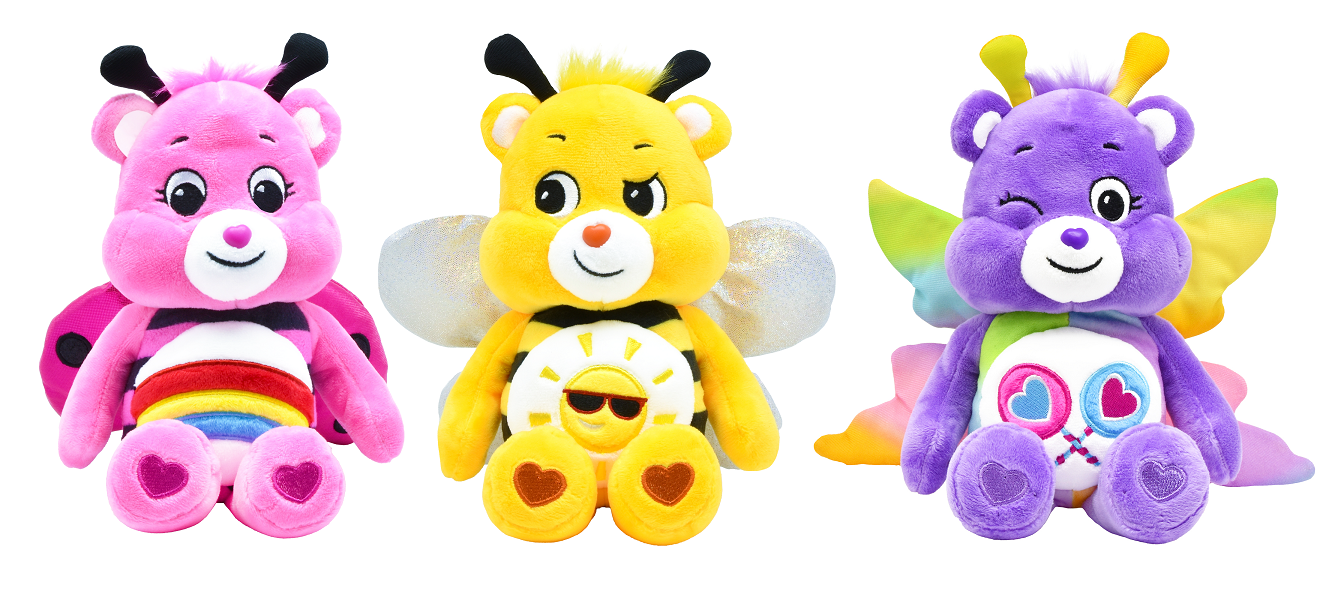 Care Bears Bean Plush Range – RRP £8.99
Available from  Entertainer
There are now eight Care Bears character to collect in the 22cm beanie plush range. Perfect for collecting for on the go hugs and pop culture fans, each beanie bear carries its distinct Care Bear expression and belly badge. Recent additions Love-A-Lot Bear and Dream Bright are absolute must-haves, as to is the beautiful Togetherness Bear, a truly unique bear; no two are the same, just like no two people.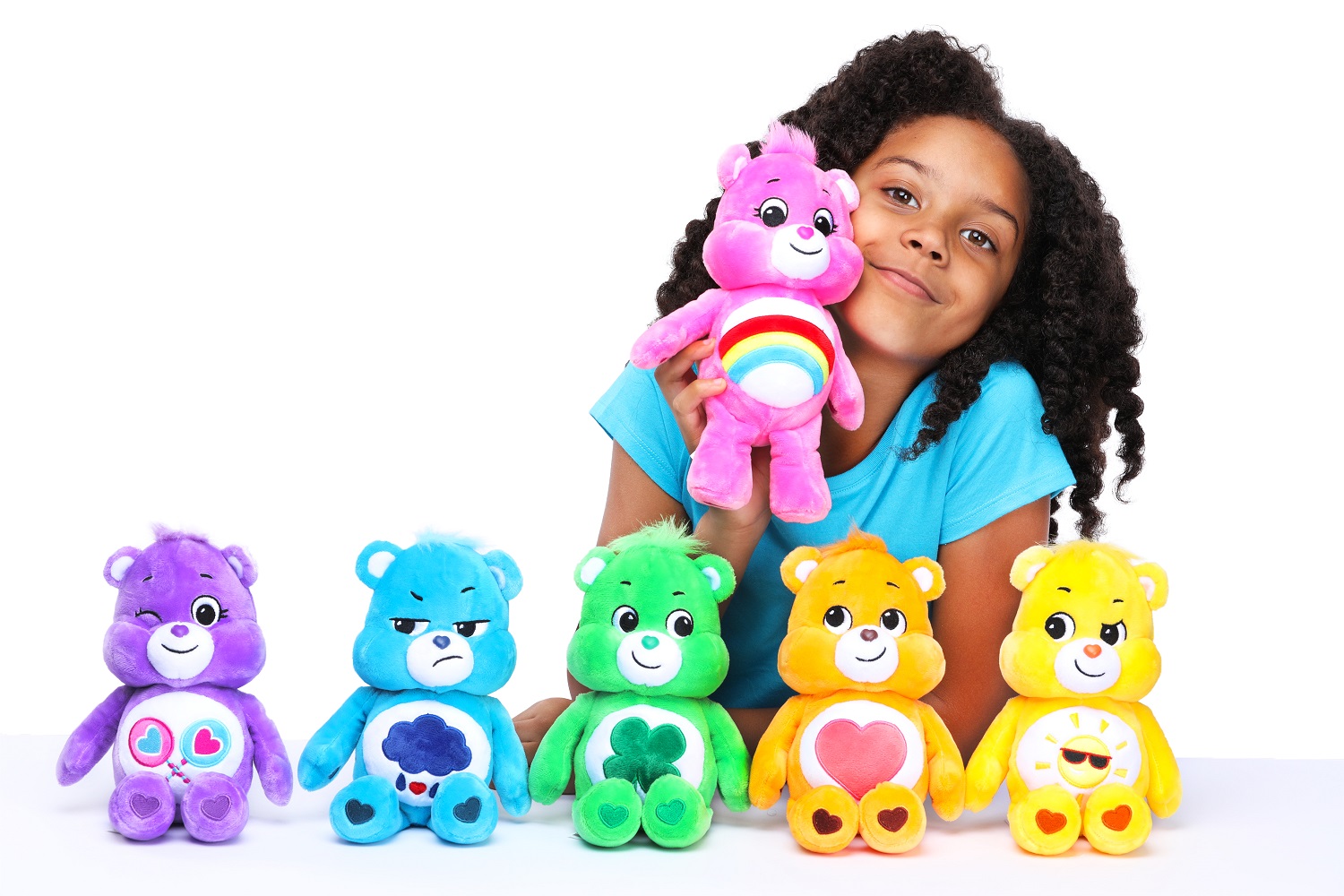 Micro Plush – RRP £3.99
Available from Tesco
Care Bears are now available in micro!! These 7cm micro plush characters deliver all the magic of Care Bears in a smaller, just as adorable format. There are 5 to collect: Cheer Bear, Harmony Bear, Good Luck Bear, Grumpy Bear, and Laugh-A-Lot Bear and lookout for a very special new edition for Autumn all about the 40th anniversary year 😉.

As part of the Care Bears' 40th birthday celebrations, we're offering two lucky fans the chance to win a Care Bears toy bundle, courtesy of Basic Fun! Click here to enter this competition.
The Care Bears toy collection is widely available from all good toy retailers, including many independent toy shops.