With Her Majesty The Queen's Platinum Jubilee just around the corner, we thought we'd put together a little collection of some of our favourite Jubilee food and drink, to make your street party go with a bang!
From Coronation Chicken to Victoria Sponge; plus some delicious Jubilee inspired picks that are available to buy in the supermarket. Here are our favourite royal recipes and edibles, fit for a queen.
Nigella's Golden Jubilee Chicken
Domestic goddess, Nigella Lawson, created this take on Coronation Chicken for The Queen's Golden Jubilee. It's such a fresh, summery salad – and so delicious – it should definitely be brought out for the upcoming platinum celebrations.
It originally appeared in her Nigella Summer book, but can also be found over at The Happy Foodie.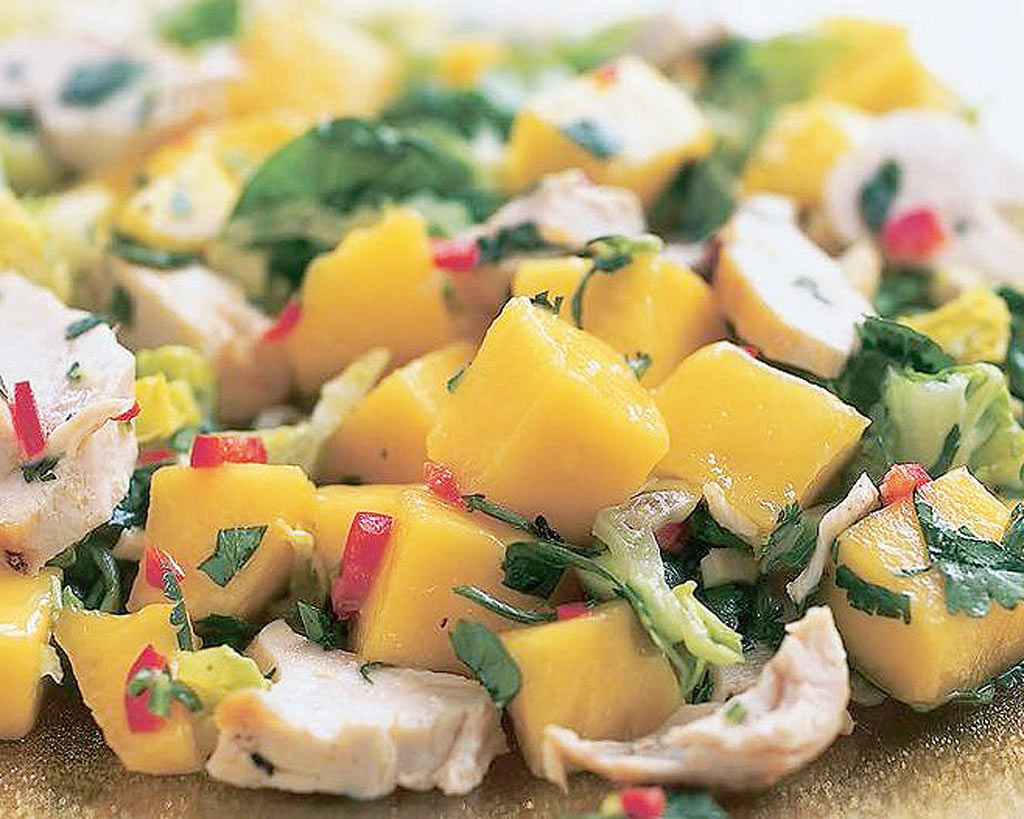 Ingredients
| | |
| --- | --- |
| 1 | mango, cut into approx. 1cm cubes |
| 1 | spring onion, finely chopped |
| 1–2 | red chillies (to taste), deseeded and finely chopped |
| | juice of 1–2 limes (to taste) |
| 1 | cold cooked chicken breast, cut into chunks |
| 1 | Little Gem lettuce, sliced or shredded |
| 1 | large handful fresh coriander, chopped |
| 1 tsp | groundnut oil |
| | few drops toasted sesame oil |
Method
Tumble the mango cubes – and any juice they make – into a bowl and, with your hands, mix in the chopped spring onion and chilli.
Then squeeze over the lime juice: use as much or as little as you want. As Nigella quite rightly points out, the amount of juice you can get from a lime varies enormously from one to another.
She tends to leave all these to steep whilst getting on with the rest of the shredding and chopping, but whatever way you do it, tumble in the chunked chicken and shredded lettuce and most of the coriander and, using your hands, toss to combine.
Finally, add the oils and toss again then decant on to a large serving plate and sprinkle over the remaining bit of coriander.
Mary Berry's Victoria Sandwich Cake
National Treasure, Mary Berry, created the ultimate British afternoon tea classic – The Victoria Sponge – for her Love To Cook series; and subsequent book. Perfect food for a Jubilee celebration.
This recipe can be made with two 8 inch cake tins (which will make 6-8 slices). Or we also like to create 12 mini, bitesize versions, using a muffin tin.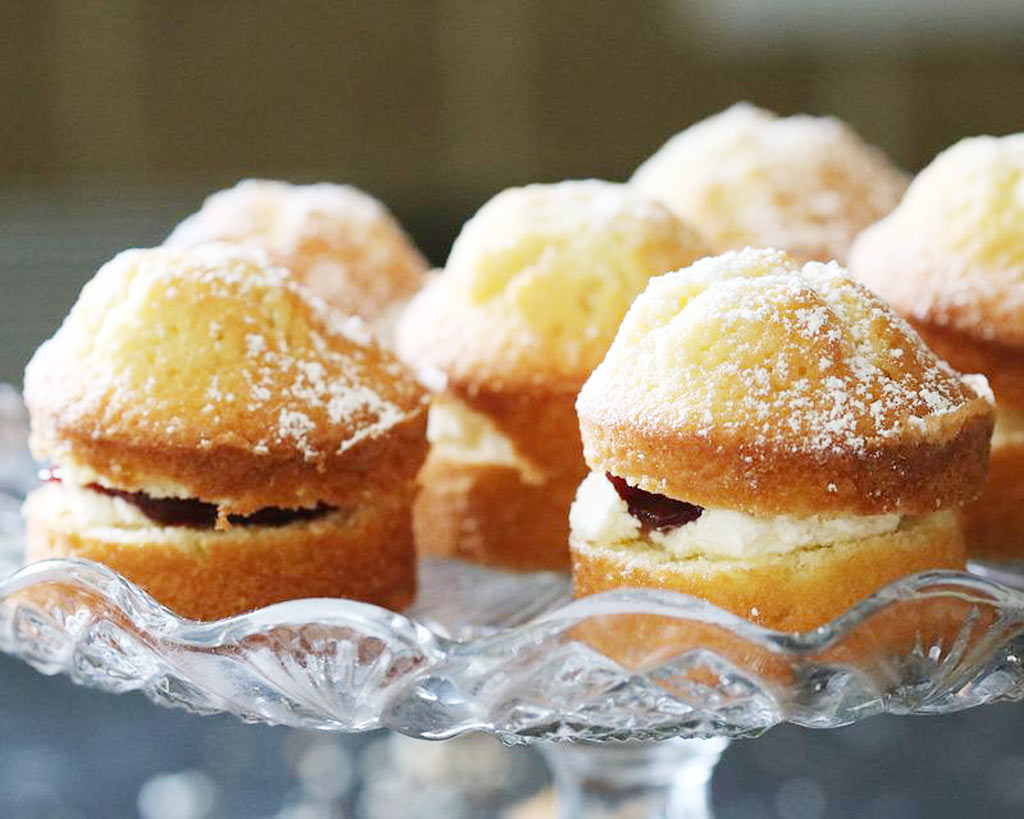 Ingredients

For the sponge:
225g (8oz)
baking spread, straight from the fridge, plus extra for greasing
225g (8oz)
caster sugar
4
free range eggs
225g (8oz)
self-raising flour
1 level tsp
baking powder

For the filling & topping:

½ × 370g jar
strawberry or raspberry jam
300ml (½ pint)
pouring double cream, whipped
A little
caster sugar, to sprinkle
Preheat the oven to 180°C/160°C fan/Gas 4.
Method
Preheat the oven to 180C/160C Fan/Gas 4.
Grease and line two 20cm/8in sandwich tins. Use a piece of baking paper to rub a little butter around the inside of the tins until the sides and base are lightly coated, then line the bottom with a circle of baking paper.
Break the eggs into a large mixing bowl, then add the sugar, flour, baking powder and butter.
Mix together until well combined with an electric hand mixer (you can also use a wooden spoon), but be careful not to over mix. Put a damp cloth under your bowl when you're mixing to stop it moving around. The finished mixture should fall off a spoon easily.
Divide the mixture evenly between the tins: this doesn't need to be exact, but you can weigh the filled tins if you want to check. Use a spatula to remove all of the mixture from the bowl and gently smooth the surface of the cakes.
Bake the cakes on the middle shelf of the oven for 25 minutes. Check them after 20 minutes.
The cakes are done when they're golden-brown and coming away from the edge of the tins.
Press them gently to check – they should be springy to the touch.
Set aside to cool in their tins for 5 minutes. Run a palette or rounded butter knife around the inside edge of the tins and carefully turn the cakes out onto a cooling rack.
To assemble the cake, place one cake upside down onto a plate and spread it with plenty of jam. If you want to, you can spread over whipped cream too. Top with the second cake, top-side up.
Sprinkle over the caster sugar.
Jubilee Food Favourites
From gin to popcorn, here's a little collection of our favourite Jubilee staples.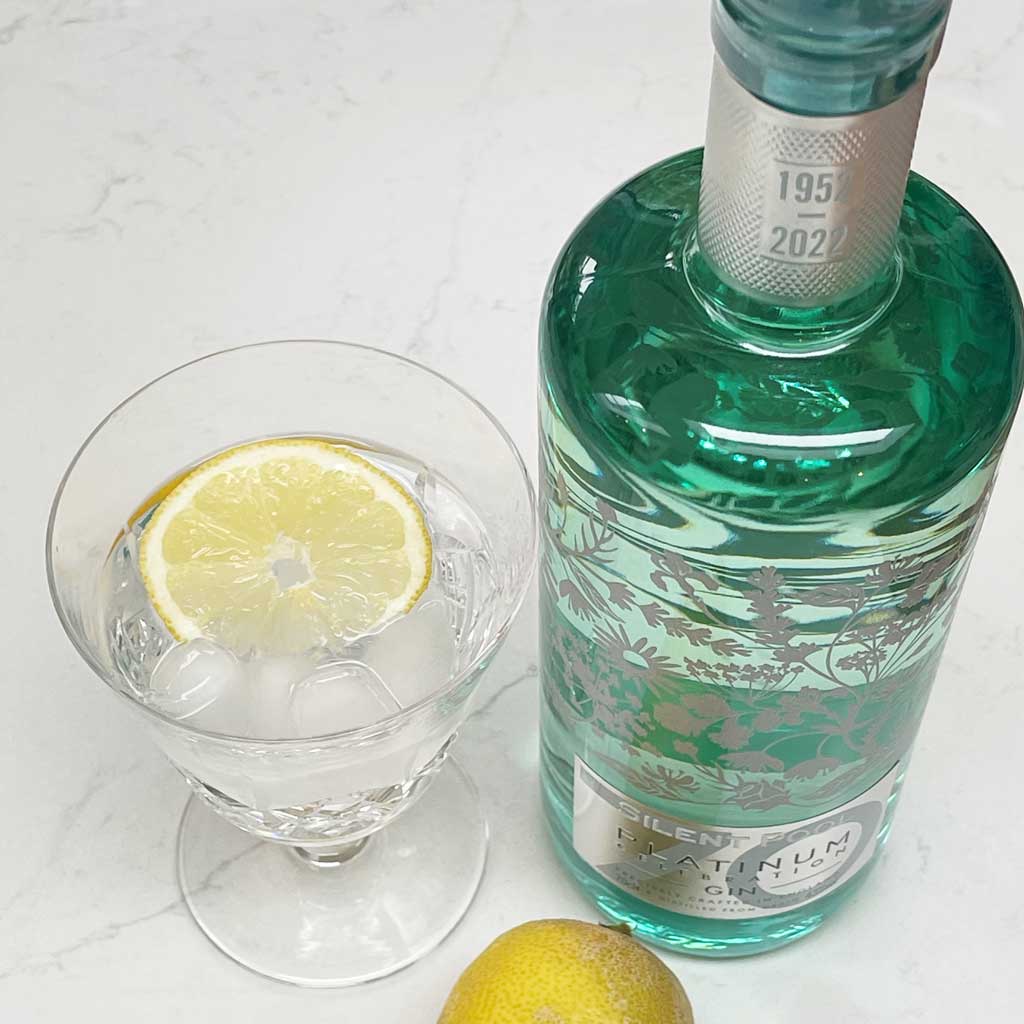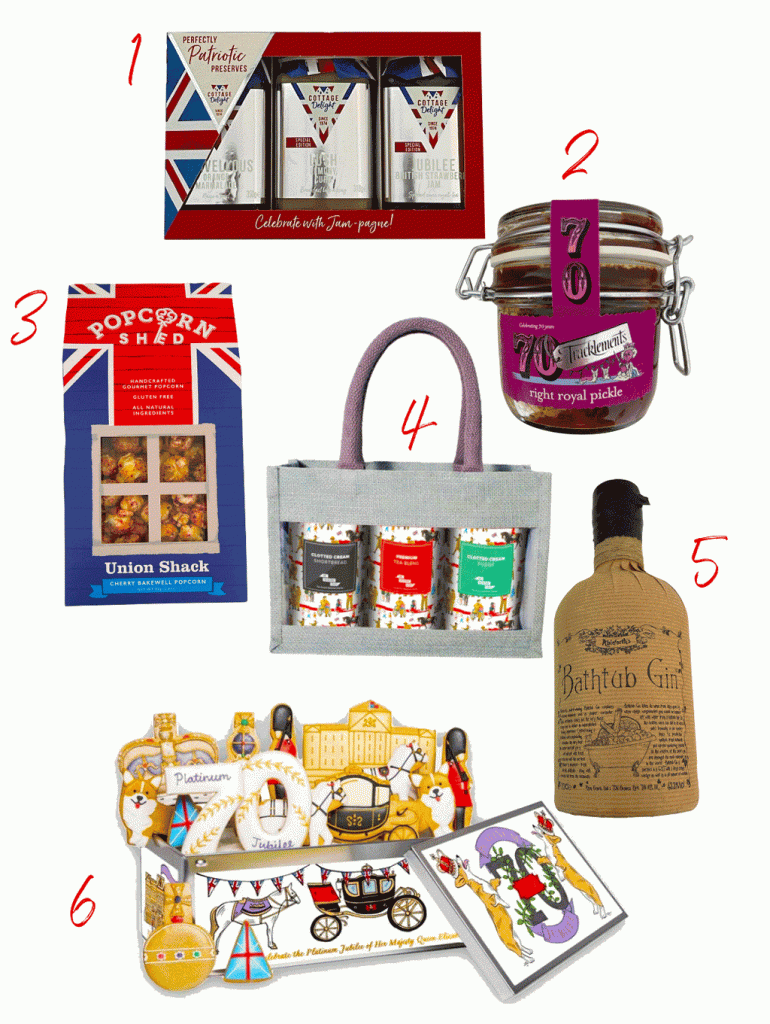 So there you have it! The perfect little round up – perfect for gifting and making.
If you'd like more inspiration, head over to see our Jubilee party ideas feature – chock full of ways that you can get involved and make this historic occasion a right royal knees up!