With Horse Club's appeal based around the enthralling details of the riders, their horses and the world that they inhabit, it follows that every Horse Club piece is lovingly designed with attention to detail and lots of fun accessories to create a rich play experience for collectors.
Girls will no doubt want to start their collection with their very own horse and rider.
Horse Club Rider and Horse (RRP £14.99)
Each of the four Horse club characters and their trusted steeds include an articulated figure so that they can be posed into realistic riding positions and can stand, ride and grip.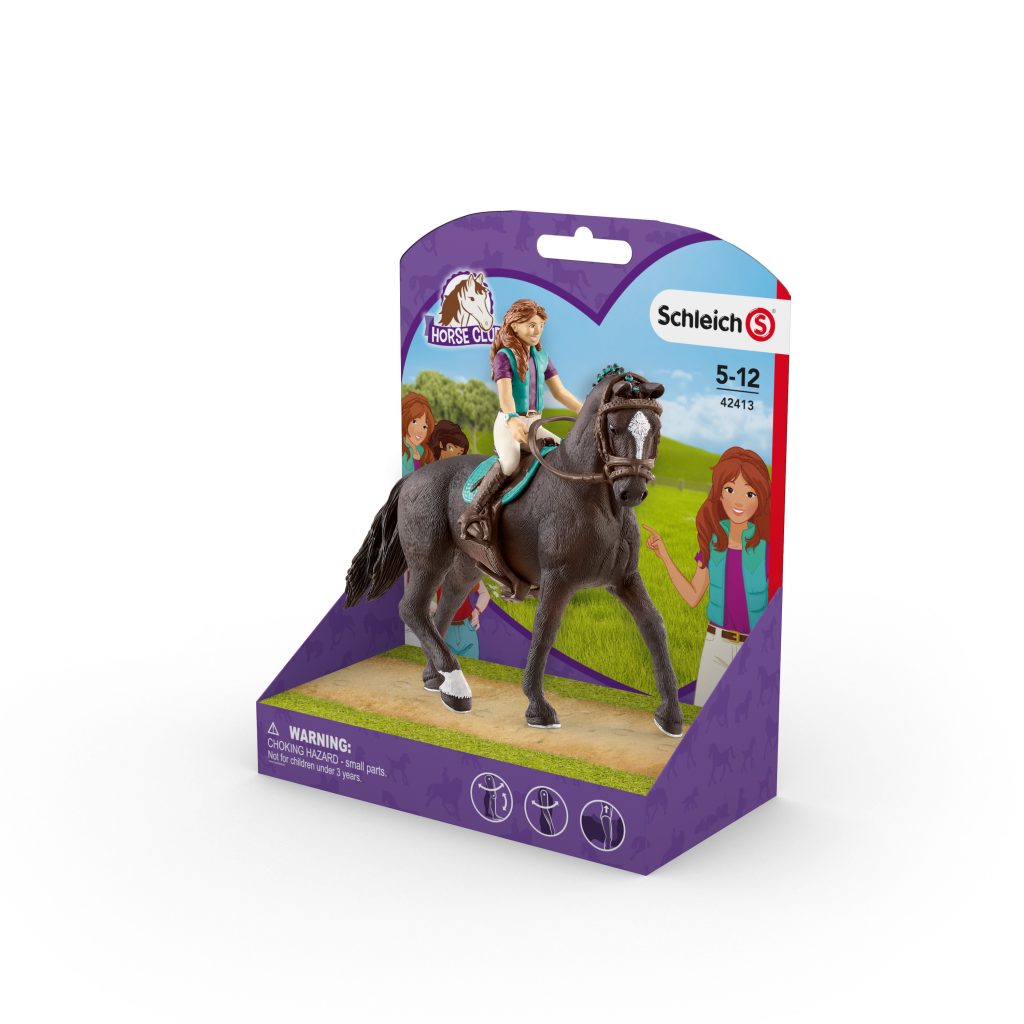 Rider Café (RRP £39.99)
Following long rides, all Hazelwood horse fans will love coming this summer to the Rider Café "Cups & Saddles", where there is always delicious apple pie or a glass of refreshing lemonade and feed for the horses on offer. The four friends also like to spend their afternoons here, which is why the game set fits perfectly into the Horse Club world. The set will be on the market in July and, with its more than 60 pieces and two movable figures, it guarantees unlimited fun when re-enacting scenes and imagining the most varied scenarios.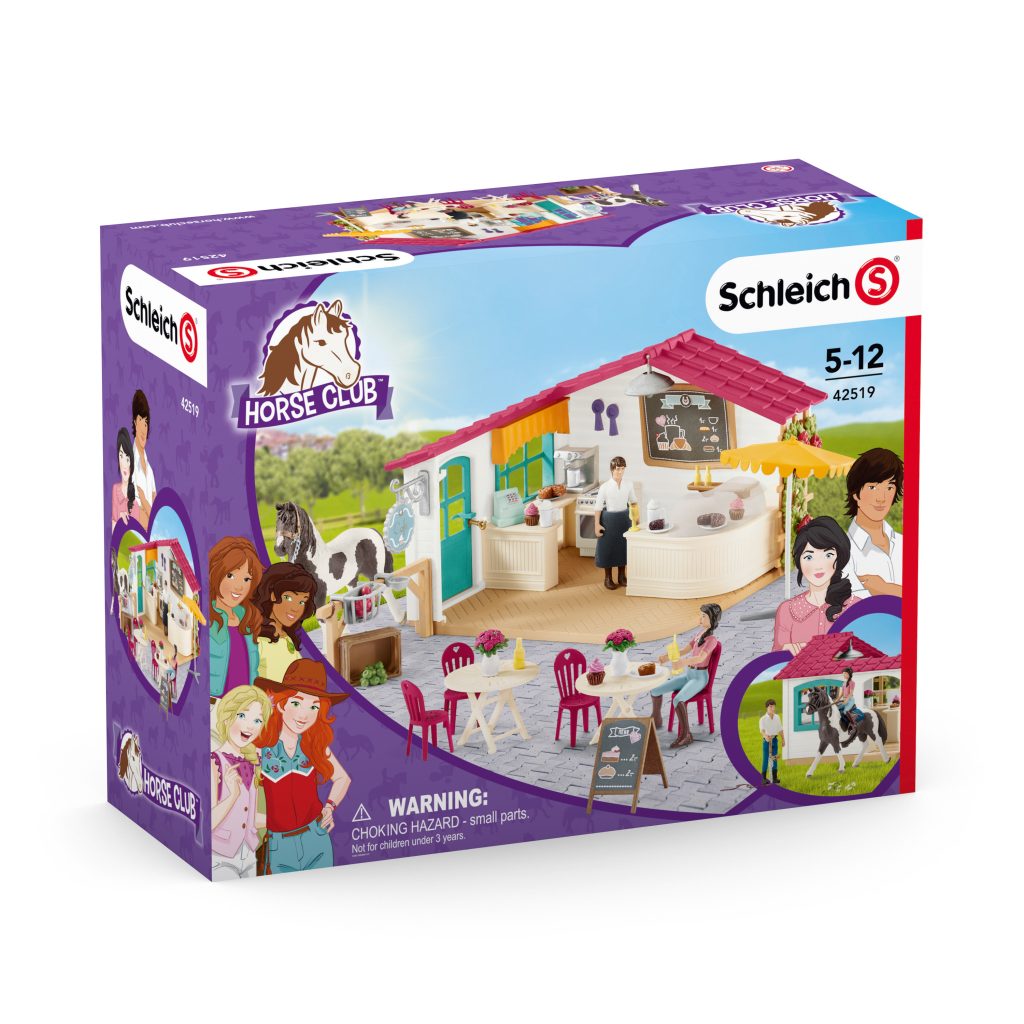 Hannah's Guest Horses with Ruby the Dog (RRP £34.99)
Introducing the new Hannah's Guest Horses playset, which can be played with individually or combined with other sets in the series. There's a white picket corral, two exclusive horse figurines, stable dog, Ruby, plus kennel to sleep in not to mention plenty of accessories to add to the play experience.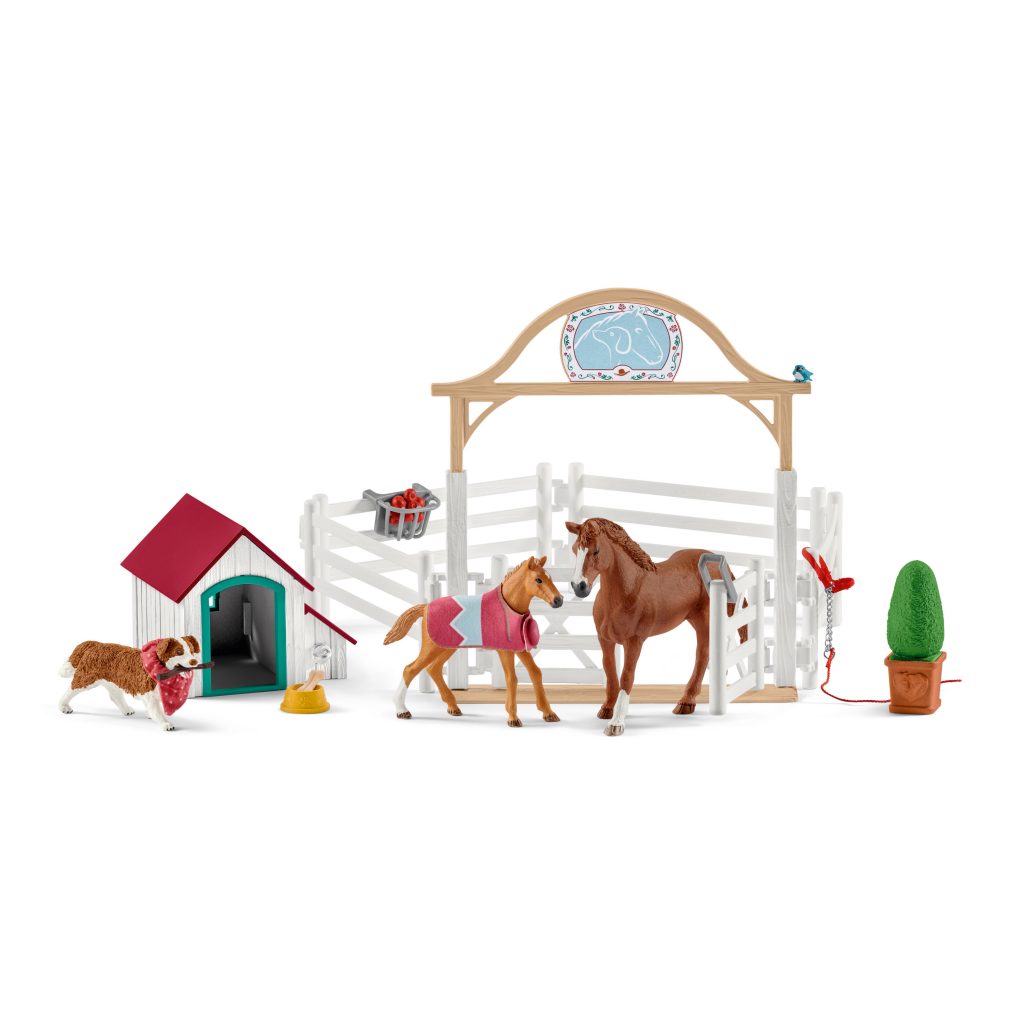 Mia and Spotty (RRP £14.99)
Hannah's little sister Mia and her cute Shetland pony mare Spotty are also part of the party, and together they cause a bit of mayhem at the Lakeside riding school.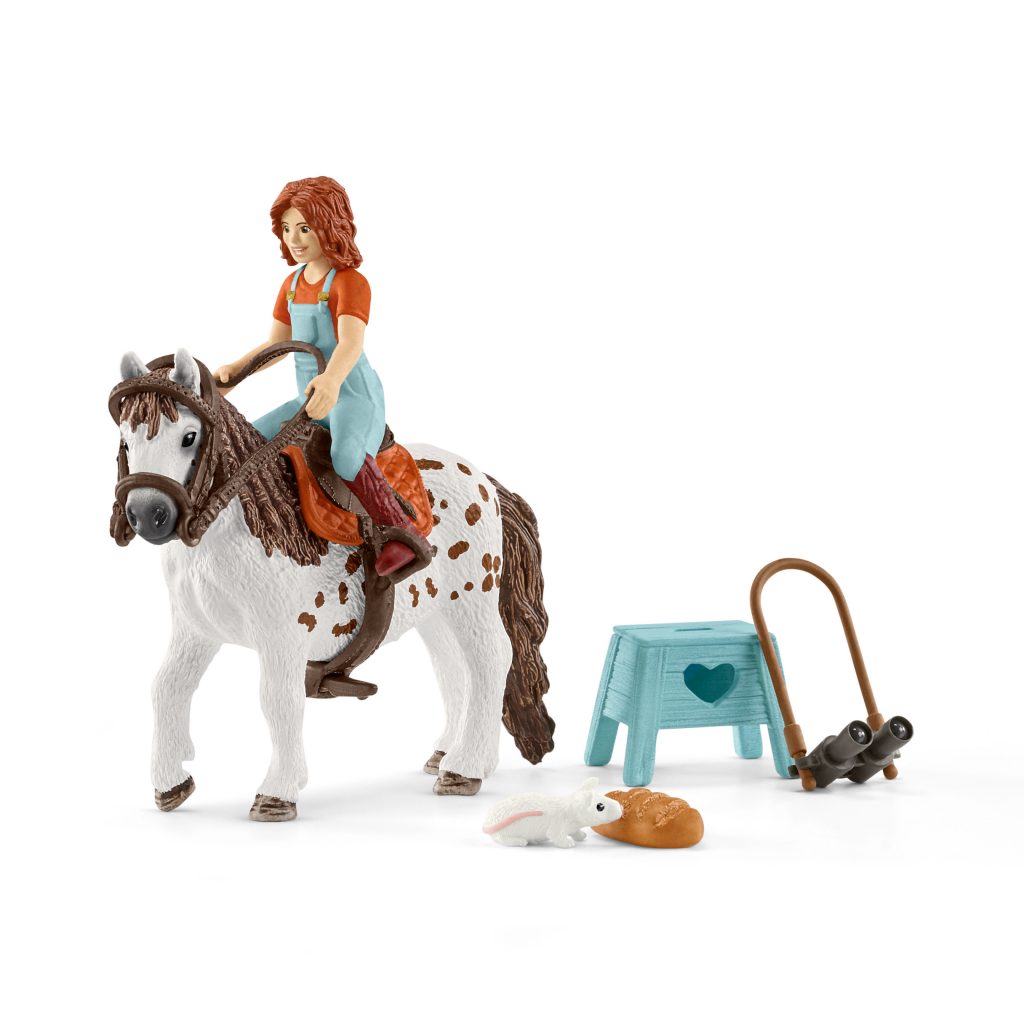 Large House and Stable (RRP £119.99)
The historic country house in Lakeside has been the home of Horse Club member Hannah's family, the Kramers, for generations. The stairs lead to the first floor where Hannah and her sister Mia share a beautiful room, and Mr Kramer's Trakehner and Hannah's Quarter Horse are stabled just next to the house. A secret attic offers extra scope for imaginative play. Full of fun functions and moveable parts, the house comes with stable, figurines of Hannah and her family, two horse figures and furniture.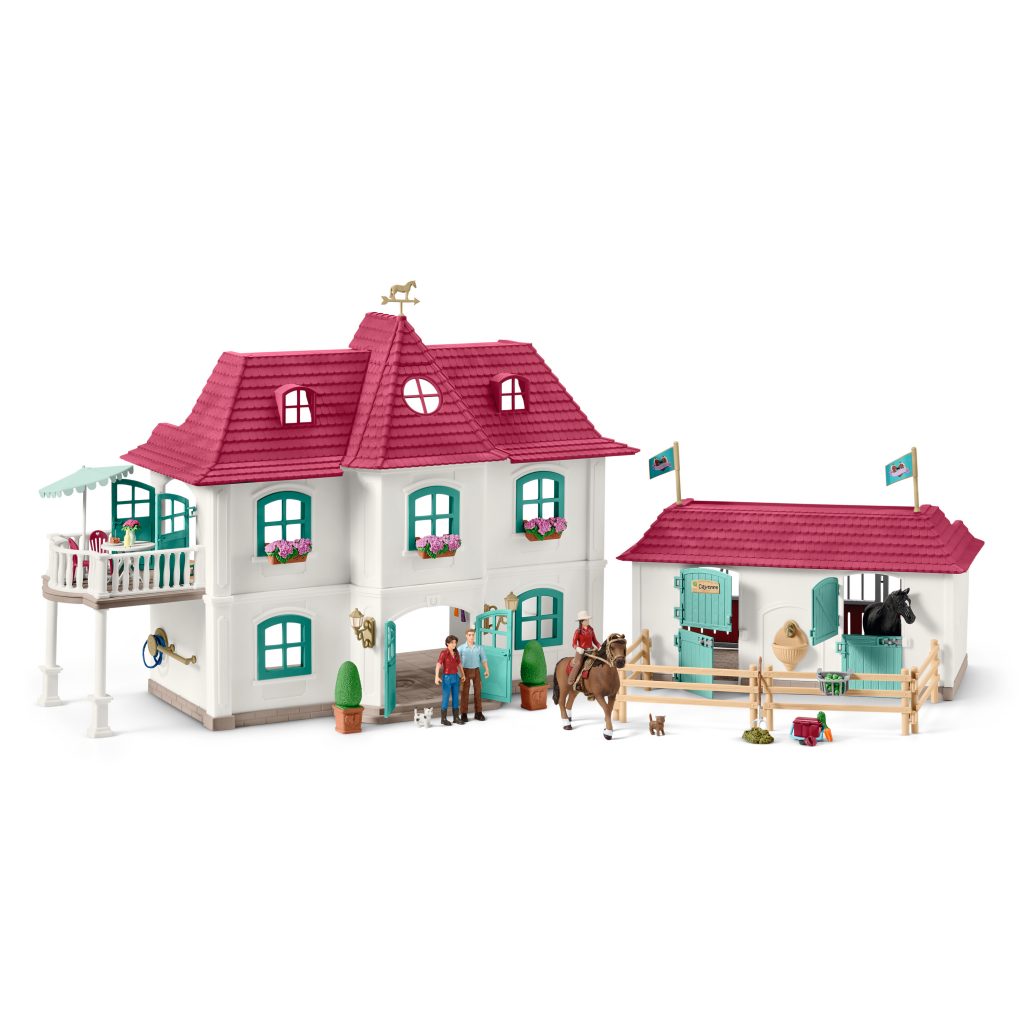 There's also a world of different horse models and accessories to discover which are essential to the real horse riding world. All of this can be expanded with the other playsets in the range, such as the magnificent Riding Centre, Stables and Stalls.
To see the whole range click here and check back here to see what our expert reviewers thought of the range later in the takeover!