It's January, which on any typical year, would mean gyms that are full to the brim of people who have decided that they want to tone up, lose weight, or get fitter – or all three! It's also a month where we start seeing a lot more people running and adverts on TV for the likes of Weight Watchers (well, at least some things haven't changed!).
But in January 2021, we find ourselves with gym doors currently closed and group exercise temporarily off the cards. And this requires us to be a little more creative with our fitness and wellness plans! So, the UKMums.TV team has pulled together a list products and online services that have kept us moving – and sane – through lockdown. From Yoga mats to online classes, there really is something for all!
We're confident that these fitness and wellness goodies will help you stay happy, healthy, and some will certainly help you shake off those extra Christmas pounds … perhaps even those lockdown ones, too! They'll also have your body racing with endorphins, making you feel happier, healthier and ready to take on this strange year!
Liforme Yoga Mat
Available from Liforme (RRP from £100)
Okay, so it's not the cheapest yoga mat, but if you're finding that you're really getting into your yoga practice, we would definitely recommend the Liforme mats. Not only do they look lovely, they also feel great under foot. They offer great cushioning and they're made from a really grippy material, which means that you will always feel grounded in your poses – even when you get sweaty! Another thing that makes these mats more enjoyable to use is that they're a little longer and wider than you're average mat, giving you extra space to while you work out. But our favourite thing about the Liforme mats is that they feature an alignment system, a series of markings, which really help to guide your practice.

Freeletics fitness app  
Available from Freeletics (Training & Nutrition Bundle: £3.81/week for a three-month commitment)
Freeletics is a fitness app, which offers some of the most advanced digital fitness coaching, powered by artificial intelligence and personalised to your goals, fitness level and abilities. Something we love about Freeletics workouts is that they are designed to evolve with you; as you get fitter and stronger, your exercise plan will become more challenging. Members can select from a wide selection of Training Journeys which are suitable for any age or fitness level, with each plan including access to the Freeletics Coach, a 'pocket PT' who guides you through your bespoke workouts. Freeletics also offers access to Mindset audio courses, and a long list of delicious healthy recipes!
For your chance to win 1 of 3 3-month subscriptions to the app, head to our competition page now!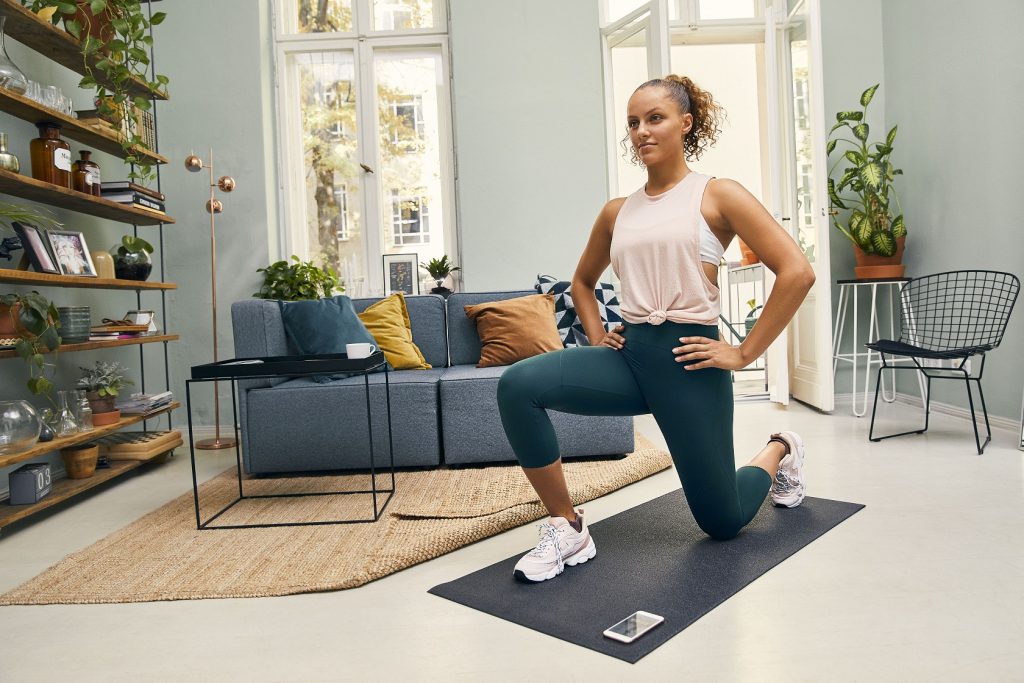 Ramer Performance Sports Towel  
Available from Ramer Sponges (RRP £9.99)
The Ramer Performance Sports Towel is the ideal companion for a wide range of sporting activities. Highly absorbent, cleansing and refreshing, the Sports Towel is great for use during and after exercise and comes in a handy cannister. Whether you're cycling, running, hiking or simply working out at home, the Ramer Performance Sports towel ensures to keep you feeling clean and refreshed. The towel hardens as it dries, helping to prevent the growth of bacteria, and will instantly soften when soaked in warm water. Super-soft, non-scratchy, hypoallergenic and ideal for sensitive skin, Ramer Sponges are machine washable at 40 degrees Celsius, durable and long-lasting.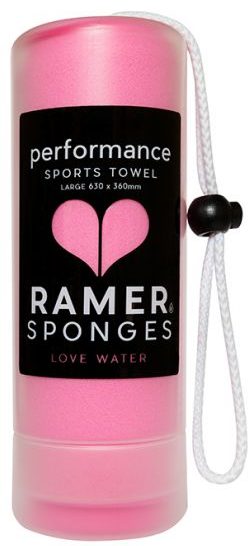 Groove-e SportsBuds 
Available from Groove-e.co.uk/sport-buds (RRP £39.99)
Ideal for anyone who loves any type of fitness – whether that's a HIIT or strength training, trail running or bouldering – the Groov-e SportsBuds True Wireless Earphones are your perfect training partner. Keeping users completely free from wires, they feature True Wireless Stereo (TWS) technology to ensure the perfect audio experience. Delivering crystal clear sound and a powerful bass the SportsBuds will help to keep users motivated whether they're working out from home or running their first 10k. Providing a secure and comfortable fit with an ear hook design and rated IPX4 sweat resistant, the SportsBuds were built to endure the toughest workouts.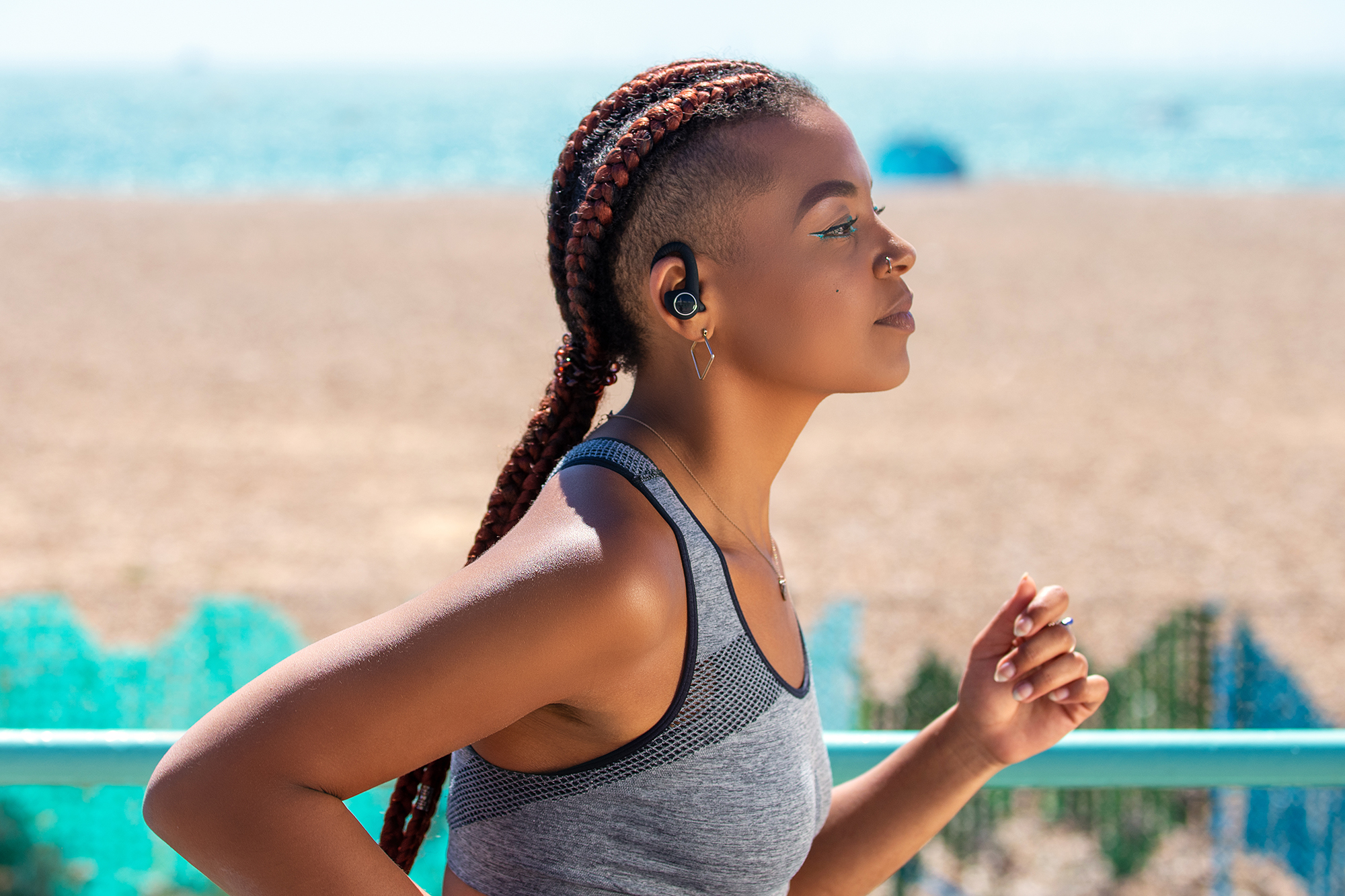 Activ5
Available from Amazon (RRP £127)
Dubbed 'a tiny gym in your pocket' Activ5 by Activbody allows anyone with a smartphone or tablet to complete effective five-minute workouts from virtually anywhere. Ideal for any fitness level, the sleek and portable handheld device guides you through short burst isometric workouts, providing full-body toning from both sitting and standing positions, all while tracking results on the companion Activ5 coaching App. It features more than 100 unique workouts that are calibrated to your individual strength level and uses your own body as resistance so you don't need any other equipment. Fast, fun, and measuring data such as strength, strength increases, precision and other personal metrics, Activ5 helps motivate you to reach your fitness goals.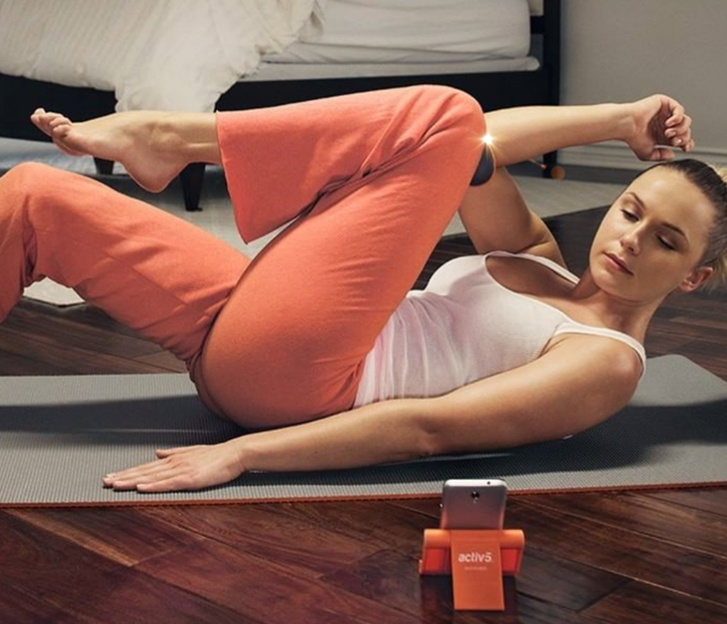 HigherDOSE Infrared Sauna Blanket V3
Available from HigherDOSE (RRP £399)
Take a wellness cue from the likes of celebrities worldwide and take your DOSE on the go. Perfect for traveling or at-home use, the Infrared Sauna Blankets increase the body's thermal energy and promote a temporary increase in blood flow – so you sweat like you're working out, without working out. As you relax into the soothing, yet stimulating heat, infrared also provides an uplifting sensation. The result? A healthy, rejuvenating experience that leaves you feeling euphoric.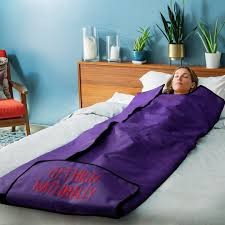 Pst! If you like the look of this Infrared Sauna Blanket, you'll want to keep an eye on our competition page; HigherDOSE is offering one lucky reader the chance to win one of these revolutionary blankets!
Let us know what you think of these fantastic fitness and wellbeing products on our social pages.
Please note that we were gifted samples of some of the products featured, but all opinions are our own!
Main image Credit: Photo by Valeria Ushakova from Pexels