L.O.L. Surprise! Dolls are the totally fierce collectable fashion dolls that rolled into the toy aisle in late 2016. Hidden inside blind-packaged balls, with many surprises to discover along the way, L.O.L. Surprise! Dolls offer kids the ultimate unboxing experience.
But it's not just the toy scene that has been taken over by these boss B.B.s! L.O.L. Surprise! Dolls are everywhere you look – clothes, accessories, stationery, games, beauty, sport and leisure… you name it, no stone has been left unturned!
As part of the Outright Games L.O.L. Surprise! Move Maker takeover, we've scouted out some of the coolest, cutest L.O.L. Surprise merchandise available.
L.O.L. Surprise! Movie Maker – download it for FREE on the App Store or get it on Google Play
The new app from Outright Games offers kids the chance to make their own L.O.L Surprise! movies, stories, and videos! They'll feel like real directors as they pick out the perfect background, props, and movie tracks for their creations! Then, like a true boss they can take centre stage with their #GlamSquad by pressing record to capture their voice and their movements in the app – bringing their L.O.L. Surprise! story to life!
Kids will love opening all the awesome surprises, and there are plenty to unwrap: L.O.L. Surprise! characters, accessories, props, and more – all designed to encourage kids to get creative and use their own colourful ideas to make up original, fun storylines.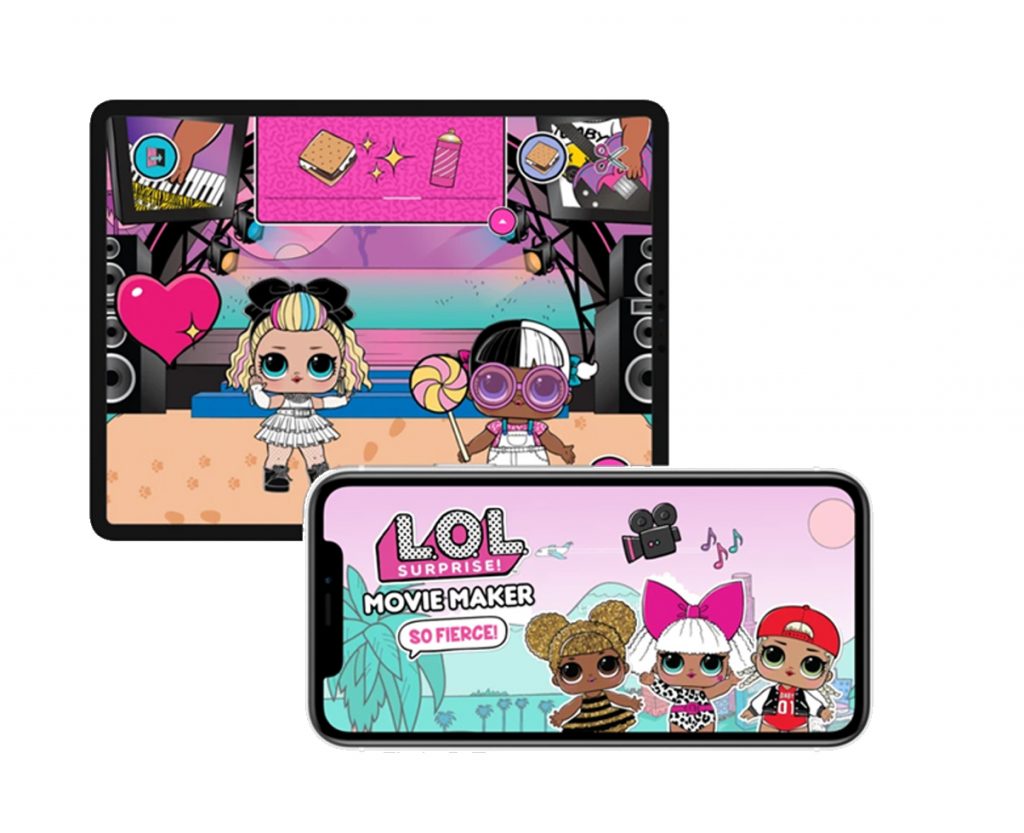 L.O.L. Surprise! Bedding Set – Single – £15
Sure to put a smile on your kid's face, this cute single duvet cover and pillowcase set features It Baby, Splash Queen, Doll Face and Grunge Grrrl along with their adorbs pets. With its fun, candy cane stripe design, and its stylishly clad characters, this adorable bedroom set is sure to be a hit both at home and at sleepovers!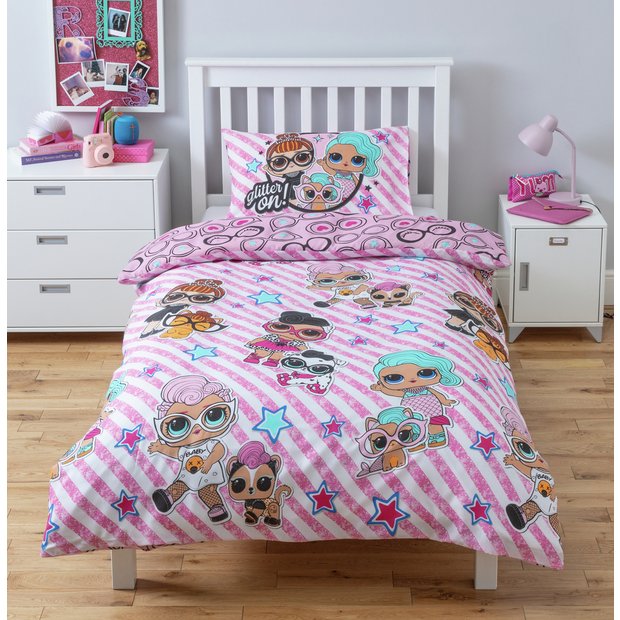 Kids L.O.L. Surprise! Lunch Bag – £7
This lovely L.O.L. Surprise! lunch bag promises to make packed lunches extra fun! Not only is it the perfect size for all the lunchtime essentials, it's also super fierce! This pink and blue bag is printed with a cute "Be Bold" motto and features two fan favourite L.O.L. Dolls in the design. Plus, the plasticised front, top handle and zip fastening make this lunch bag super practical!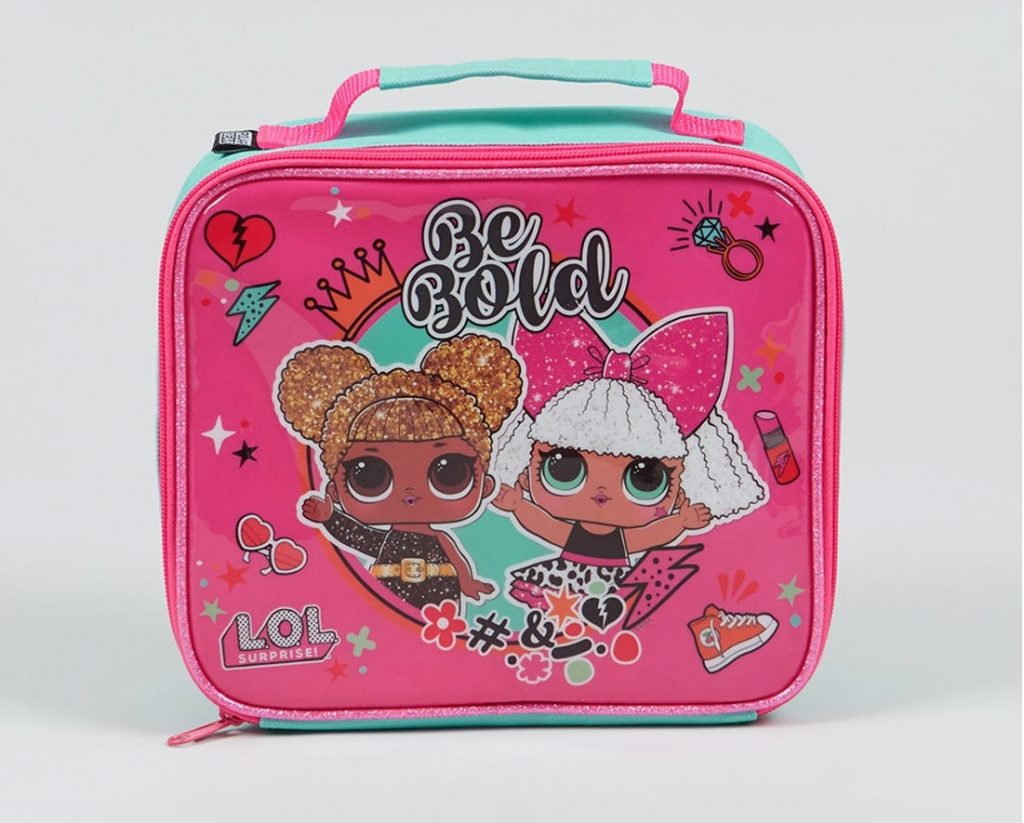 16-Inch L.O.L. Surprise! Bike – £139.99
Ride in style with the pink 16-inch L.O.L. Surprise! Bike. The handlebar basket features a fiercely stylish image of fan favourite L.O.L. Surprise! characters. There's lots of room for toys and accessories inside, making this the perfect bike for kids on the go. P.S don't forget the L.O.L. Surprise! Safety Helmet!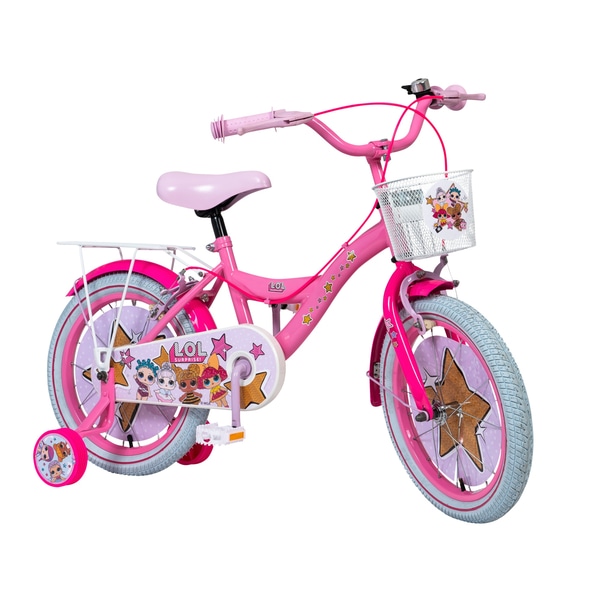 L.O.L. Surprise! O.M.G. Fashion Journal – £27
Become a fashion queen like Da Boss and store all secrets in this stylish electronic journal. Unlock with the included real, working gold watch. The journal even plays an L.O.L. Surprise! song when it opens. Inside, design your own fashions by creating an outfit on the fashion plate. Stickers are reusable, so you can design fierce looks again and again. Use the invisible ink pen to write secret messages only you can see when you shine the magic black light over it.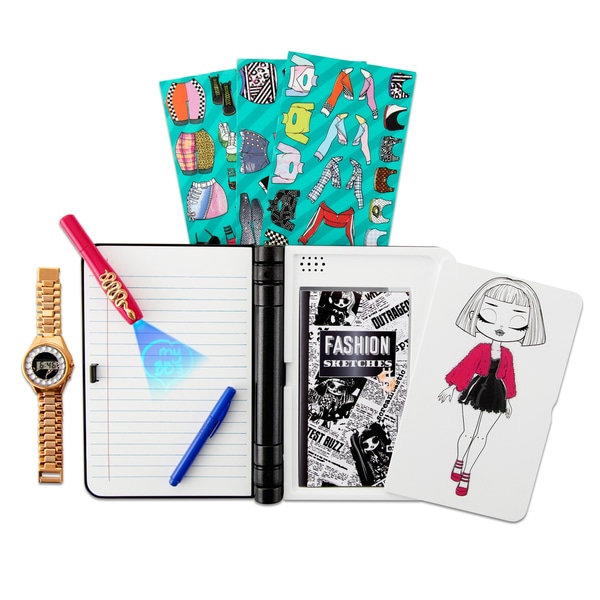 Happy shopping!