TOYS and playtime are crucial to a child's early years, but if you're worried you're not doing enough to encourage your child's development, here are a few top tips from UK Mums TV to help you see the play potential in everyday items around the home.
The truth is, while we all feel a bit stumped for ideas at time, we have the perfect playtime tools at our fingertips – you just need to know where to find them! Here are our tried and tested favourites –
• COPY CAT – Toddlers love nothing more than to copy mum or dad, so turn those chores into playtime fun by making sure you have spares to hand that are safe for little one to play with – such as an extra duster, mini cooking utensils or a spare saucepan and plastic spoon for pretend cooking.
• HAPPY HIDING – With a bit of help and the right blankets, boxes or maybe a clothes airer, you can build a den with your little one – perfect for pretend play.
• EXPLORING OUTSIDE – Outdoor objects are just as easy to find and provide lots of sensory exploration – shells, stones and leaves to name just a few. If you live in an urban area, try collecting items from trips to the seaside or park and keeping them in a tray or window box for outside play any time!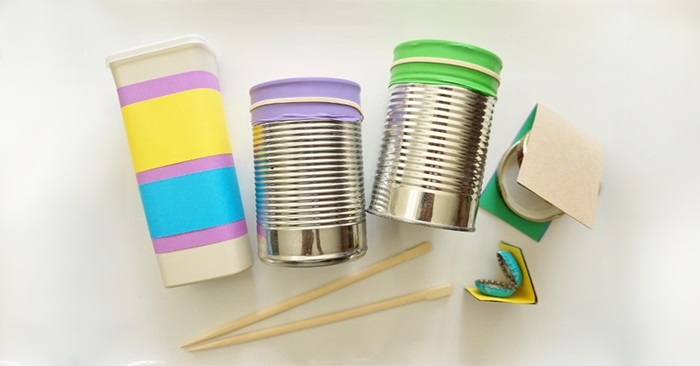 • MUSIC MAKERS – It's easy to make your own musical 'instruments' such as a homemade shaker using rice in an old container, or an upturned saucepan as a drum. Click here to see how you can make your very own…• 'TREASURE' BOXES – Some mums have a box or bag containing carefully selected (safe to play with) items that they rotate each week. Then when boredom strikes, whip out the 'treasure' and let them discover what's inside!
• FASHION FUN – keep that crazy tutu skirt from the 80s or that far-out hat you wore once for a joke – old clothes are perfect for dressing up and encouraging children's creativity and imagination skills.
We'd love to hear yours too! Get in touch on social media and share your ideas and don't forget to enter our competition to win some great sensory and development toys from the new range of Teletubbies toys to add to your collection!