We adore the new girls doll brand that is as up to date as they come – Boxy Girls, so much so that we thought our readers at home would like to take a tour round the current collection. We'll also be taking a sneaky peak at what's to come later in the year for this new doll brand that is bound to be a hit with the fashion conscious!
The Boxy Girls characters just love shopping online and collect posh and high-end clothes, make-up, shoes and lots of accessories! Each Boxy Girls doll (RRP £17.99) comes with four specially designed carton boxes filled with clothing and fashion accessories. There are four to collect and they are all special in their own way. Brooklyn loves snapping pics of her favourite food and anything colourful while Nomi loves everything with sparkles and bling, Riley is really into music and Willa is the girl that loves beach and boho fashion!
For the Boxy Girls the fashion never stops, and Fashion Packs (RRP £9.99) will add to their wardrobes as they include a further six secret boxes with a host of surprise, posh and luxury fashion items inside. With over 100 different accessories and fashion items to collect, there's always something new to wear!
Coming soon, will be a little sister for the Boxy Girls! The Mini Boxy Girls Dolls (£6.99) may be small but they sure like their fashion, each with three mini accessory boxes filled with fashion pieces to perfect their style. These pocket money packs are perfect for a pick up treat for your little Boxy Girl fans at home.
The Boxy Girls Jumbo Crate (£39.99) will be available in the summer. Each box contains two exclusive Boxy Girls dolls plus 28 shipping boxes with around 33 surprises inside for your Boxy Girls Doll to wear with style! This is the ultimate gift for young fashionistas and has endless play appeal!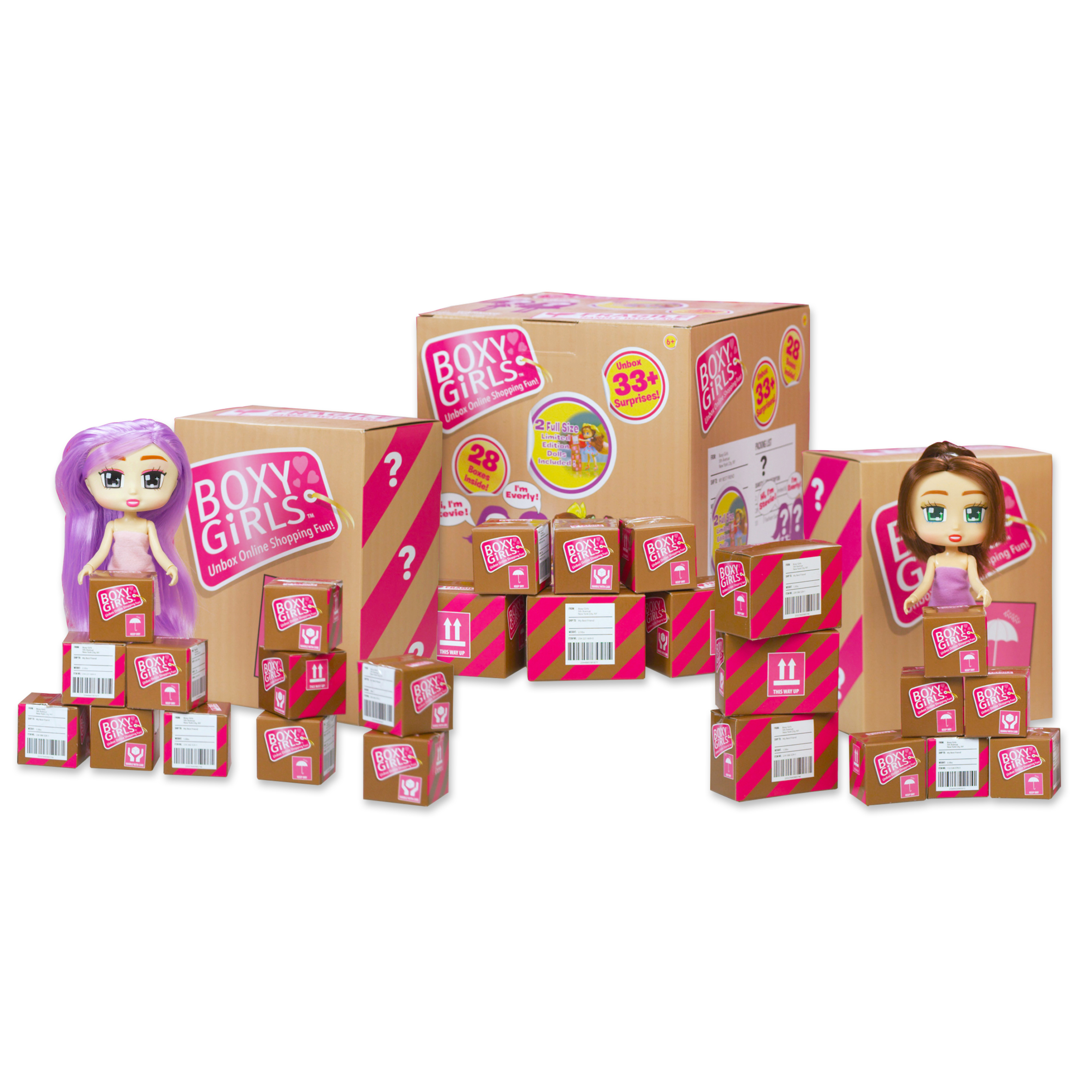 So that's a snapshot of the current collection, but there will be even more exciting new products to come over the next few months, so make sure you keep up to date with all the Boxy Girls news here.