[AD] Foam Alive is Character Options' new flowing foam with a mind of its own. It's the soft, squishy, fluffy foam that mysteriously moves in "Flow Motion". Place it in your hands and let it flow through your fingers! It looks like it is actually melting!
Foam Alive is "mess free" and easy to clean up. Plus it never dries out! Kids will be mesmerised for hours by how it moves and feels!
Once you start playing with Foam Alive, you won't be able to put it down! Here's what's available;
Single Flip Pack – RRP £4.99
It Flows! It Goes! It magically comes to life! The Foam Alive Single Flip Pack contains 50g of Foam Alive and is available in three vivid colours; Purple Pulse, Lava Lime and Blue Blitz. Flip the pack and watch it move inside.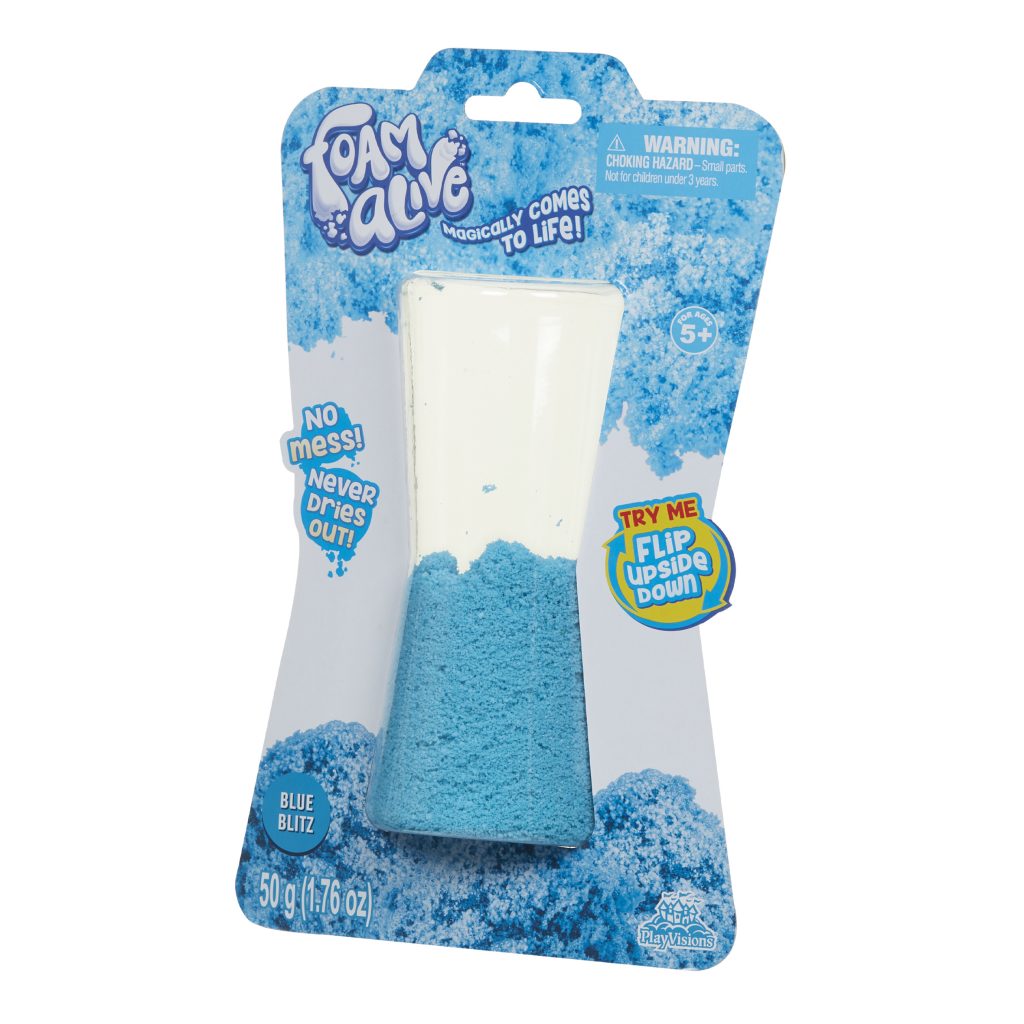 Double Flip Pack – RRP £9.99
There's double the fun with the Foam Alive Double Flip Pack! It contains two Foam Alive colours including 50g Purple Pulse and 50g Lava Lime in a cool hourglass shaped reusable storage container. Flip it to flow and watch it go! It magically comes to life!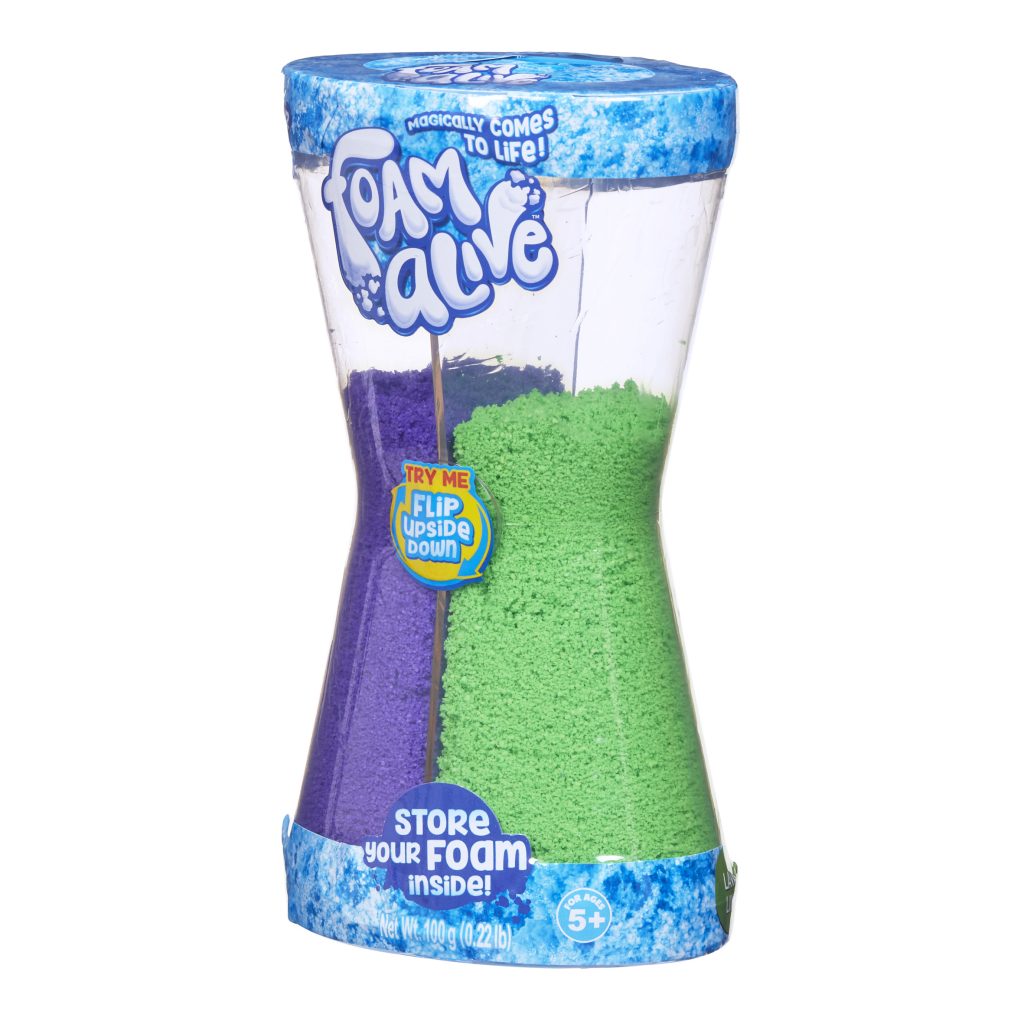 Make 'N' Melt Ice Cream Kit – RRP £14.99
It's "no mess" fun that you can serve again and again! Kids can make magic melting Ice Creams with the Foam Alive Make 'N' Melt Ice Cream Kit! Scoop up the "Foam Alive" ice cream into the cone and watch as the ice cream starts to melt and flow like magic! The Ice Cream Kit includes three cool colours (70g each): Lava Lime, Fuchsia Flash and Blue Blitz, plus three ice cream cones, three ice cream moulds and one ice cream scoop!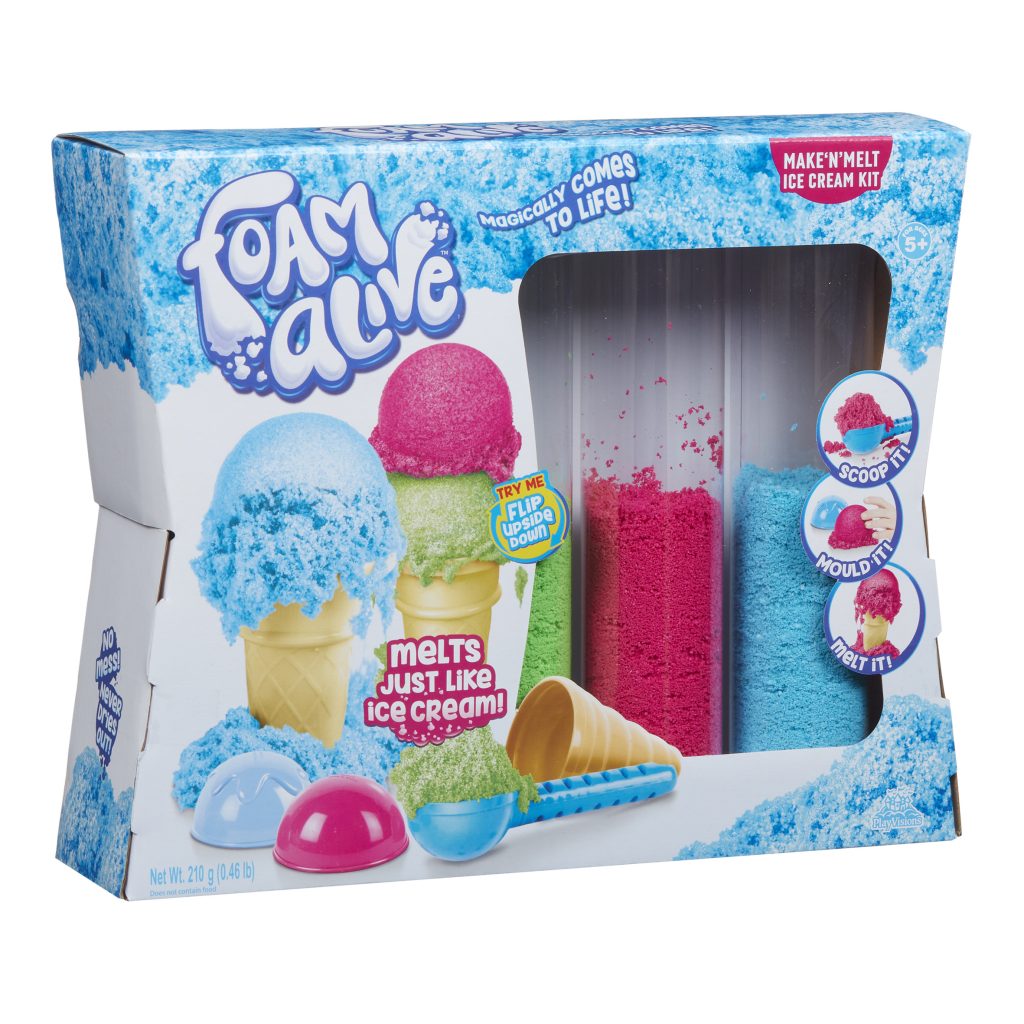 Take your pick from the Foam Alive line-up here.