Three words that fill most parents of primary school age children with dread. World. Book. Day. But fear not! We're here to the rescue with some quick and easy World Book Day costume Ideas.
From the best home makes — to some last minute Amazon buys. Whether your child loves Harry Potter or is a staunch Roald Dhal fan, we've got some ideas up our sleeves!
When is World Book Day 2023?
World Book Day 2023 falls on Thursday 2nd March 2023.
This is not to be confused with World Book and Copyright Day that is celebrated, annually, on 23 April.
Some Easy World Book Day Costumes To Make at Home
Buying fancy dress costumes can be expensive business – particularly when kids grow so fast! And also if it's a one off event – like World Book Day.
Making outfits yourself can be fun – if you give yourself enough time! Some of these outfits don't need very many components either; a lot of the 'ingredients' are things you may already have at home. Which makes them really cost effective too!
This fab Gangsta Granny costume cost very little to put together and looks really effective!!!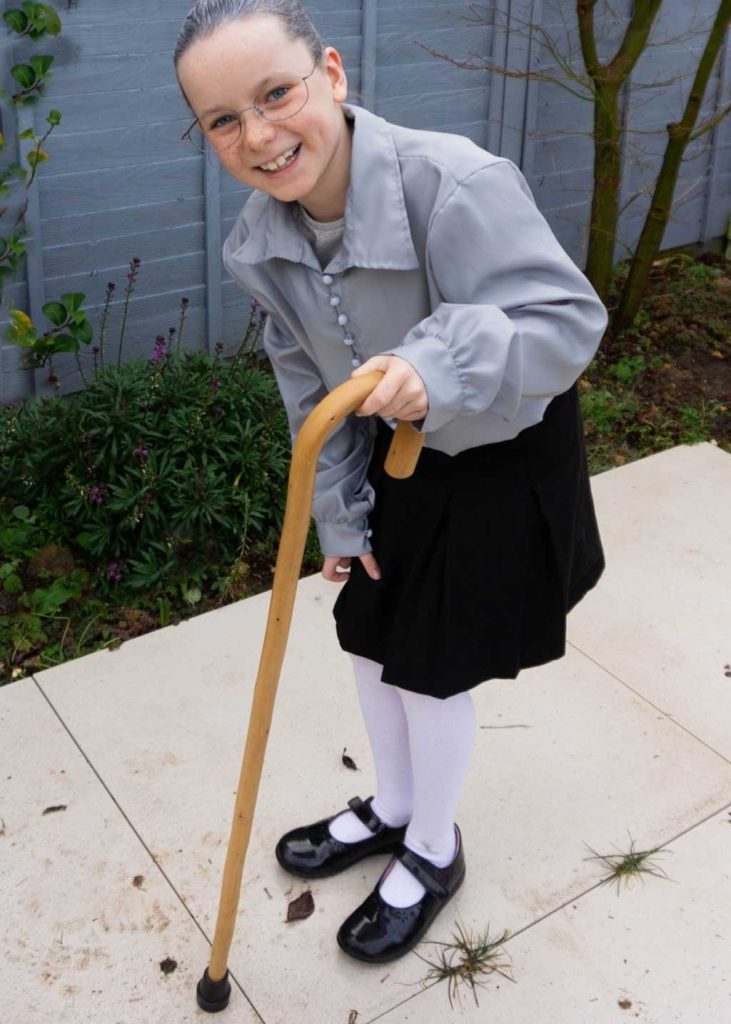 Fancy Dress Costumes Inspired By Roald Dahl Books
British novelist Roald Dahl wrote 49 books for children, that have sold more than 250 million copies worldwide. From James and The Giant Peach to Matilda. George's Marvelous Medicine to The Twits, his books have been inspiring readers for decades. Here are a few of our favourite easy World Book Day costumes that you can create at home.
Miss Honey From Matilda Costume
We really love this simple costume, put together by Elle Steer. She created an easy costume for her daughter, based on Roald Dahl's book, Matilda.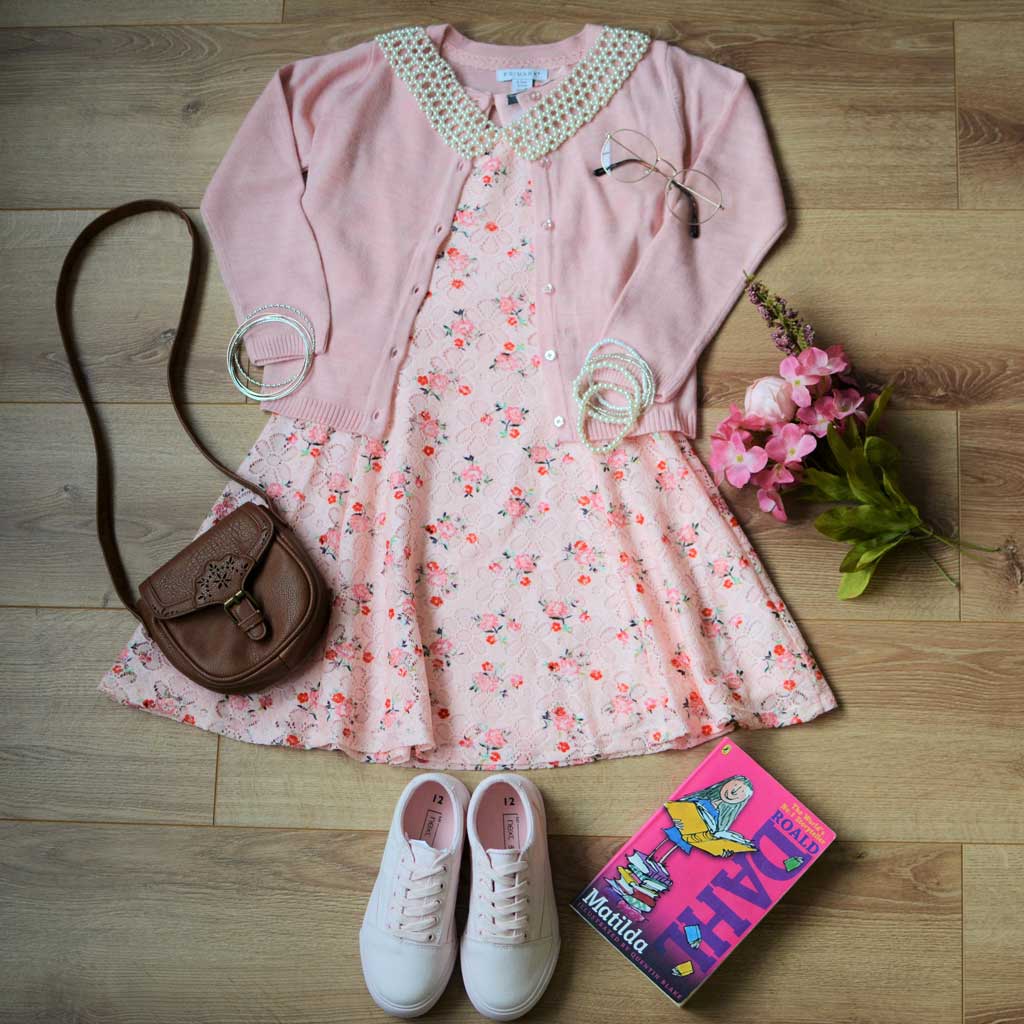 Veruca Salt from Charlie and the Chocolate Factory Fancy Dress
This fab costume idea for Veruca Salt from Charlie and the Chocolate Factory comes from Beth at Twinderelmo. Super simple but really effective!
Bumble Bee Costume – Books: Willbee the Bumblebee, That's not my bee, The Very Busy Bee
We absolutely love this simple no sew bee costume from The Listed Home. Who knew that bubble wrap and duck tape could be so cute?!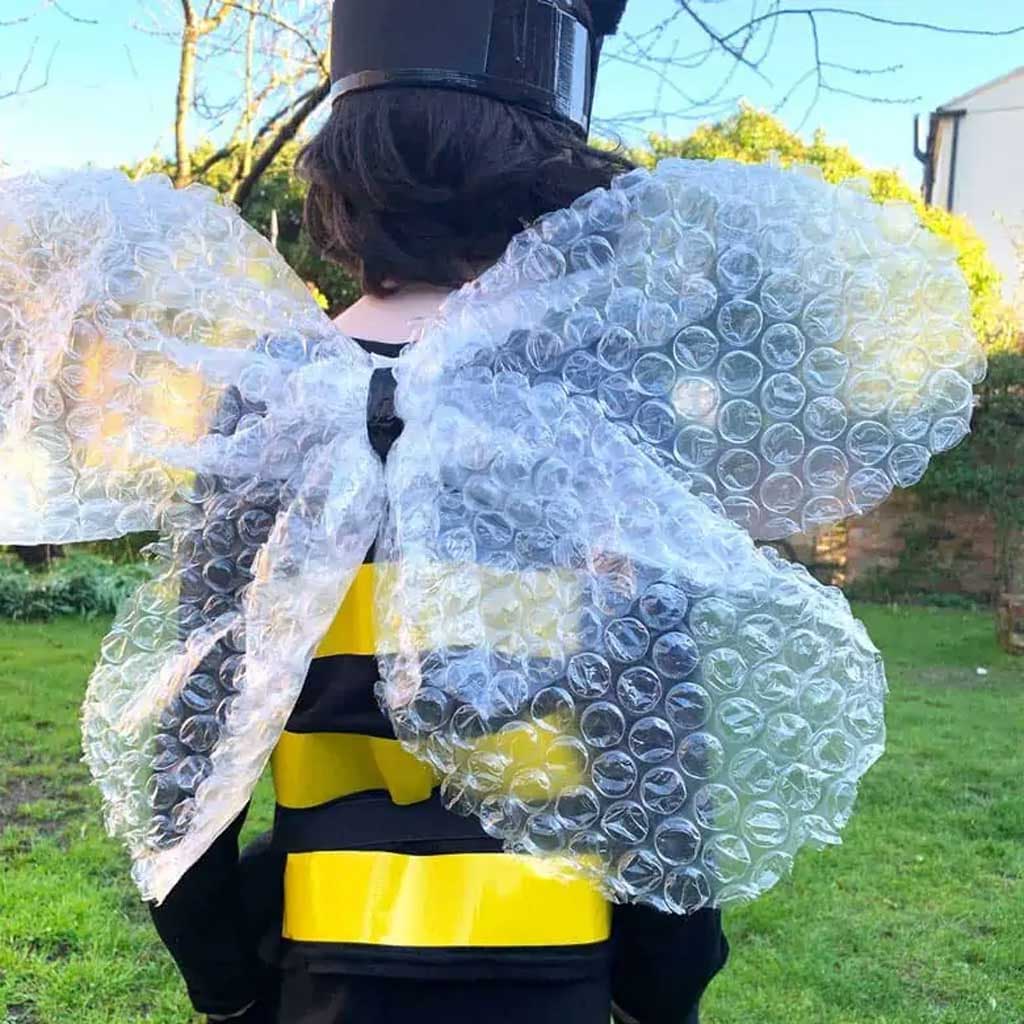 Diary of a Wimpy Kid Costume Ideas
Diary of a Wimpy Kid was first published in 2007 and introduced readers around the globe to Greg Heffley and his best friend Rowley Jefferson. Older kids love this series and these two costume ideas are perfect for Greg Heffley fans.
We love this Papier-mâché head from Emma and 3; she made it for her husband (who's a senior teacher). Just goes to show that adults can dress up for World Book Day too!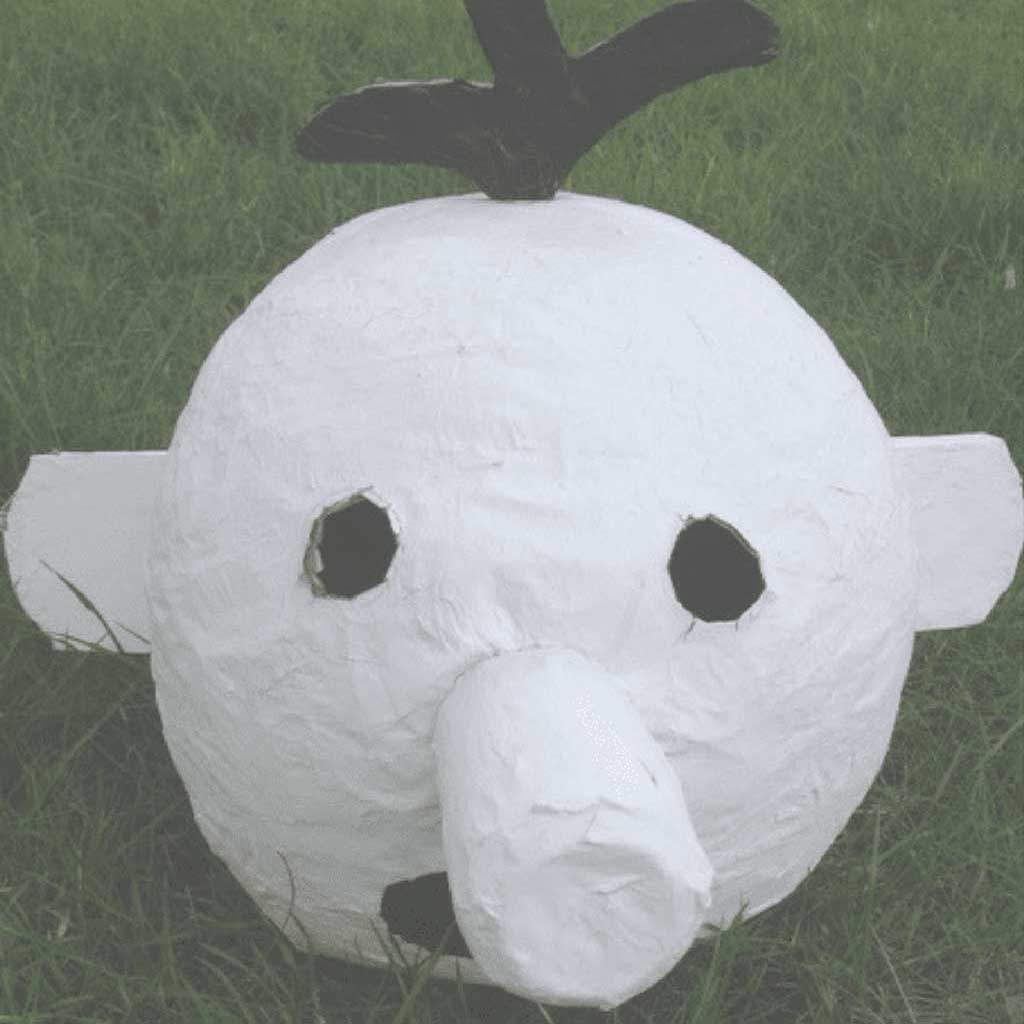 This brilliantly simple costume from Steph is one of the best ones we've seen!! Minimal props required – and costed very little to make. Our perfect kind of easy fancy dress for World Book Day!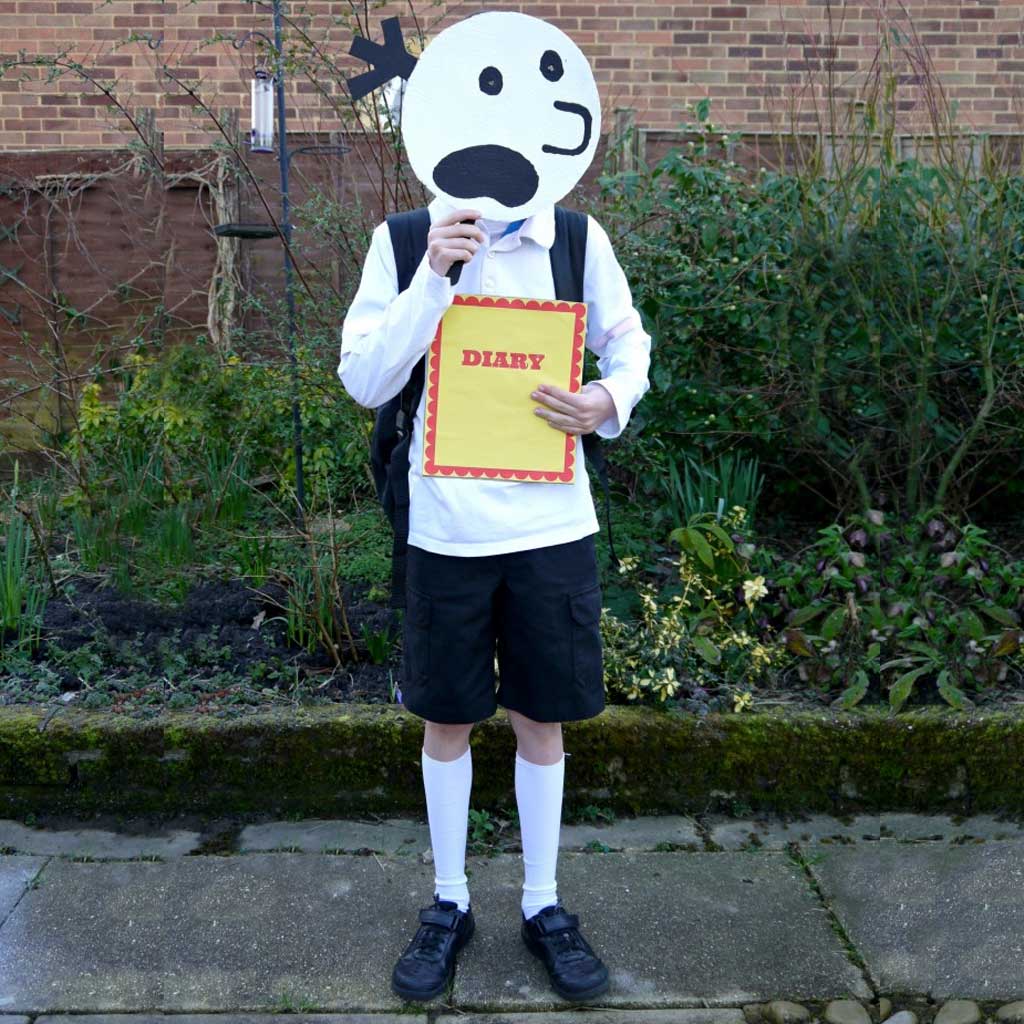 A No Sew Costume Idea for World Book Day
This no sew costume idea from Red Ted Art is great fun!
Based on the beautiful story book 'Where The Wild Things Are', these simple masks have been crafted out of brown paper bags! You can get the kids involved with making them too.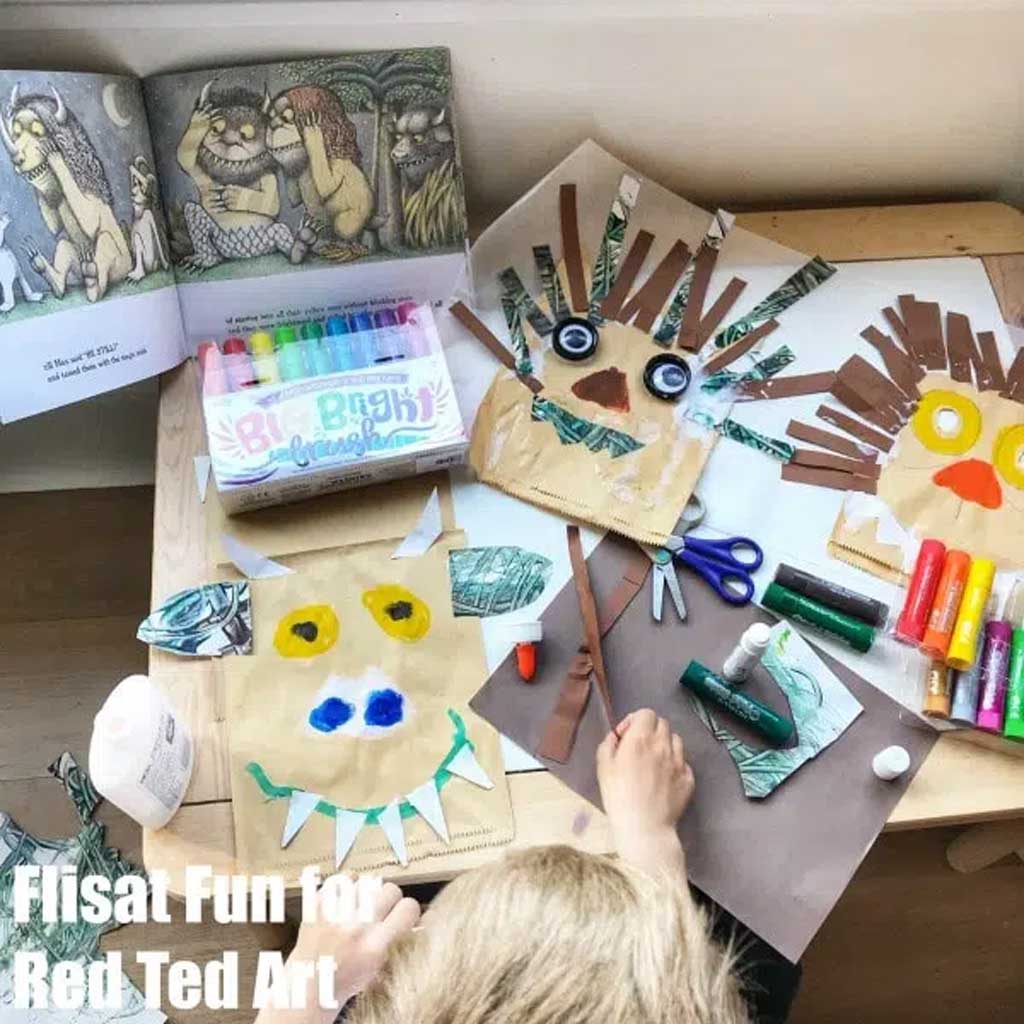 Best of Amazon World Book Day Costume Ideas
If all else fails — we always have Amazon as a back up! If you're quick, some of these fancy dress costumes will be available on next day delivery for World Book Day!
And finally…
Here's a super simple costume for World book day! Inspired by the Pip and Posy books, 'The Family Edition' on Instagram used Paint Pop Face Paint Sticks to turn her daughter into a cute bunny!
View this post on Instagram