It's time to take those toys out of hibernation as spring is coming and we can already feel the WARMTH! Spring is coming and with it longer, lighter days, bluebell-filled woods and we have the Easter hols to look forward to. Our gardens are slowly coming back to life and we can't wait to get outside and have lots of outdoor fun with our little ones.
A new season calls for new toys so we've taken a look at what's available for the outdoor arena;
Gazillion Bubble Storm – available from Amazon
The Gazillion Bubble Storm is a sure-fire spring summer winner! The Gazillion Bubble Storm is the latest Gazillion machine that has forward-thinking solution dispensing technology. With this machine the solution bottle functions as the 'on/off' button, just slide the bottle into the bottle holder until it clicks in place and flip the 8oz bottle that comes with it upside down onto the machine to start blowing bubbles.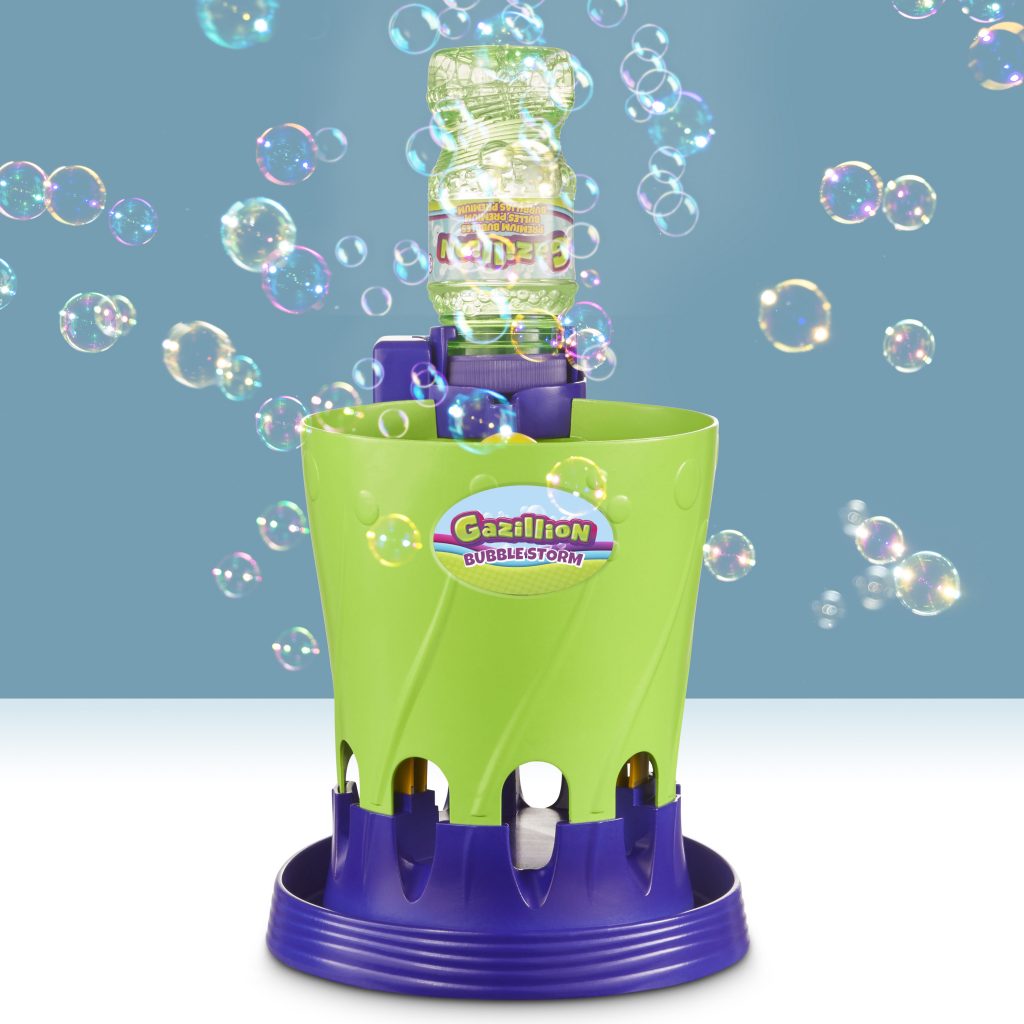 Bubble Buddies – available from Amazon
Also new for Gazillion are the battery free Bubble Buddies. Retailing at under £2, these pocket money priced and friendly looking animals can be "fed" Gazillion bubble solution; then just squeeze their bellies to produce bubbles from their mouths. SO CUTE!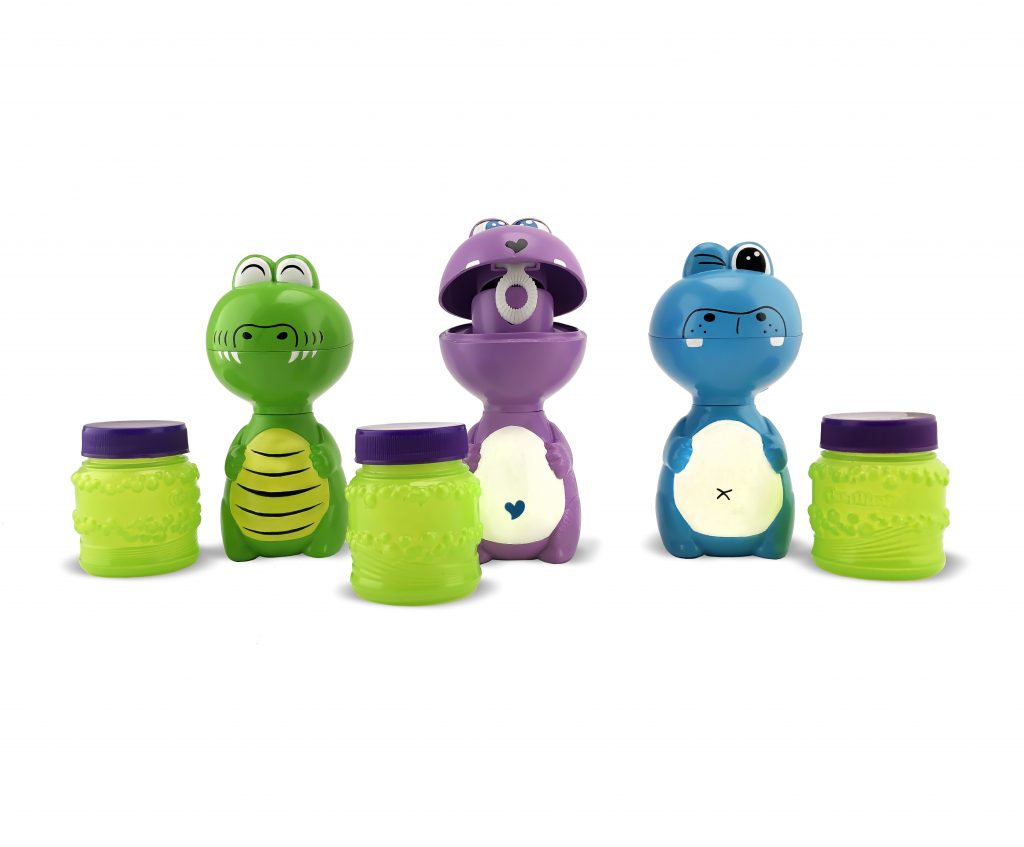 Casdon Flymo Lawn Mower – £19.99
For when the grass is just a little too long, let your kids help keep the garden looking ship shape with the Flymo Lawn Mower; another exciting replica from Casdon toys. The Flymo features a foldable handle for easy storage and a mechanical click when the mower is on the move. It also features the iconic orange base and is perfect for little ones to help out in the sunshine!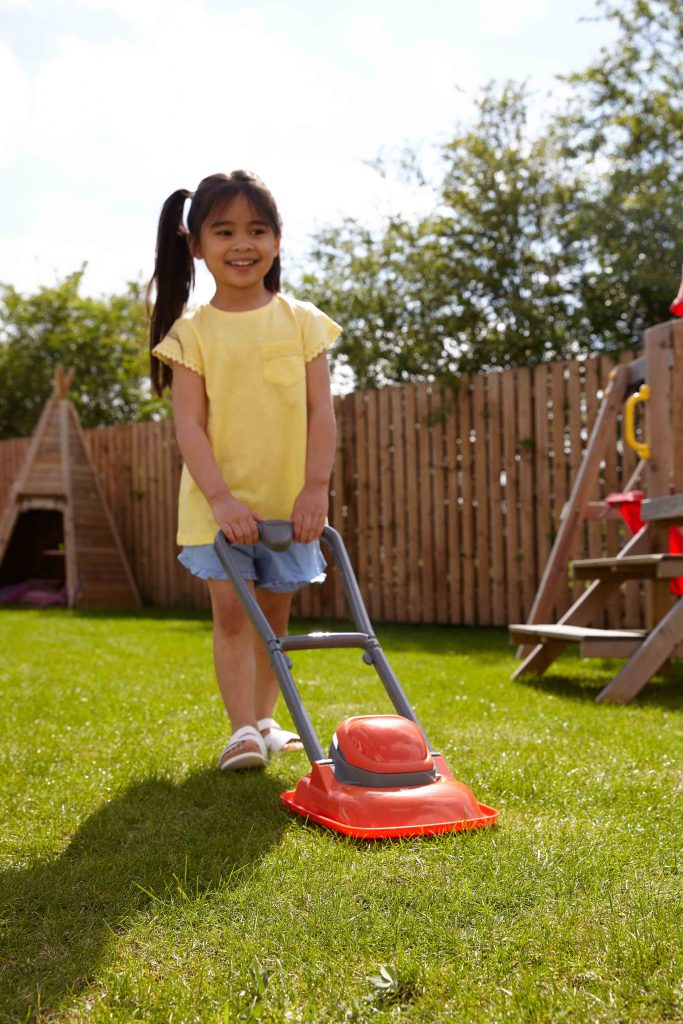 Super Wubble Bubble Ball – £10
What do you get when you cross a bubble with a ball? A Super Wubble! The amazing Super Wubble Bubble Ball is the strongest Wubble Ball ever made! Kids can throw it, kick it, catch it and whack it! Super Wubble is squishy, squashy, super soft and lightweight and can be inflated to up to 80cm tall for lots of outdoor fun! It comes complete with a special battery powered Wubble pump, nozzle, patch kit and deflates for easy storage.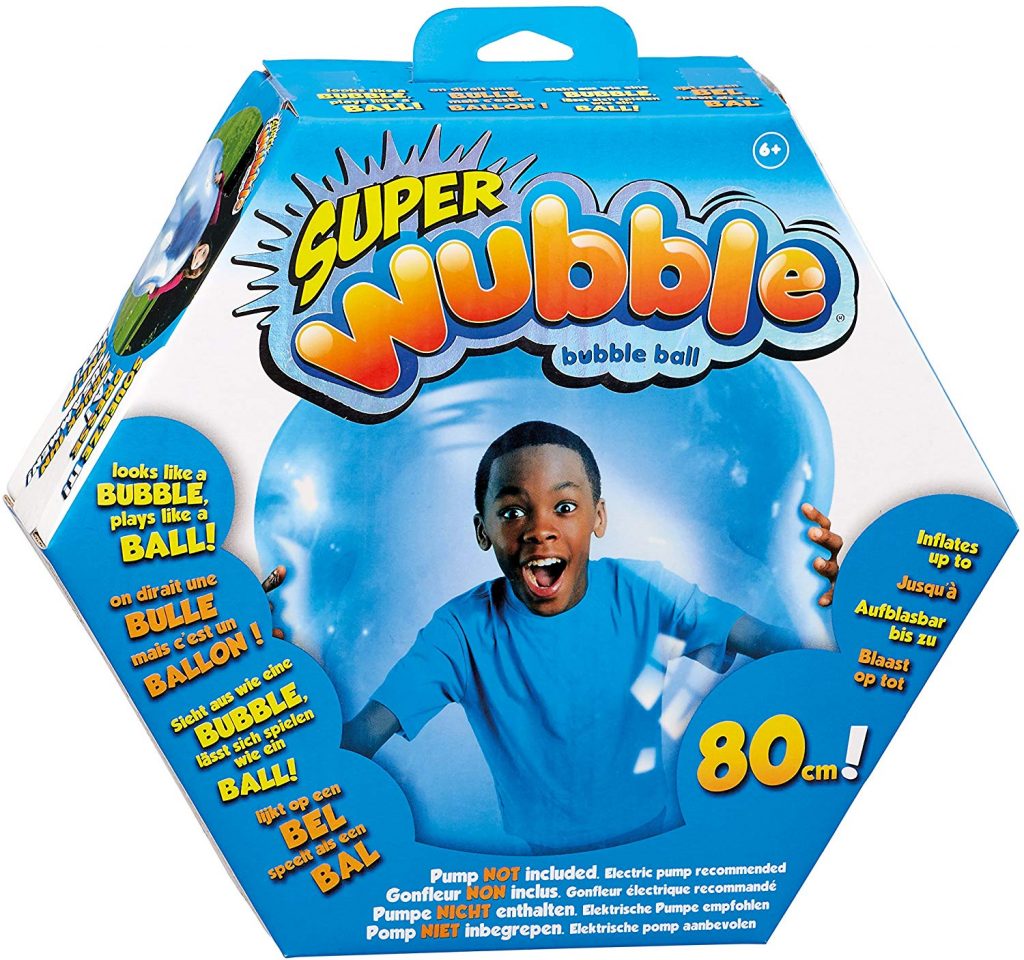 Caterpillar Construction Fleet and Sand Set – Dump Truck – £14.99
Perfect for sandpit fun, the Caterpillar (CAT) Construction Fleet Sand Set is ready to take outdoor fun to the next level! This set gives kids the tools they need to tackle any construction job, including a push-powered 10" vehicle along with a hard hat, shovel, and rake. Real CAT machines are known for their high quality and these toys are no different, being built to withstand the elements and perfect for outdoor play.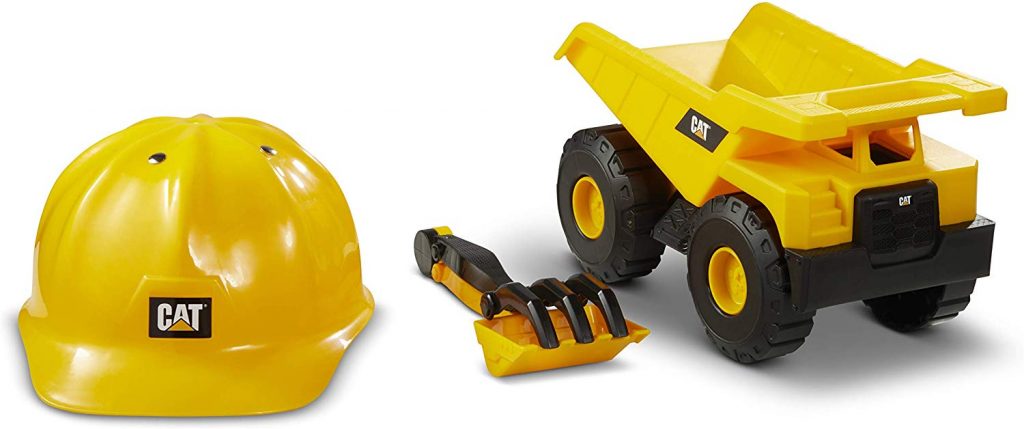 What's your little one's favourite outdoor toy? Let us know over on Facebook and Twitter.