[AD] Love Monster has leapt from page to screen and is now also an animated TV series that follows the colourful and funny adventures of lovable hero Love Monster as he searches for the right thing to do in a world in which he is one-of-a-kind. We here at UKMums.TV love all the Love Monster books in the series published by HarperCollins Children's Books and are sure that you and your little ones will too.
Below are all the colourful Love Monster reads that your little one can get their hands on, so they can start their very own collection or add to an existing one.
Love Monster by Rachel Bright – RRP £6.99
Love Monster is the first of four books by Rachel Bright and is a warm, witty and inspiring tale aimed at encouraging little readers to take positive action when life is not going quite to plan. As the only funny-looking monster in a world of cute, fluffy things, it can be a tough time for Love Monster, but he's not one to mope about and feel sorry for himself, so he's off – out into the big wide world to look for someone to love him just the way he is. He looks high, he looks low and he looks middle-ish, but it's only when he's just about to give up that he finally finds what he is looking for…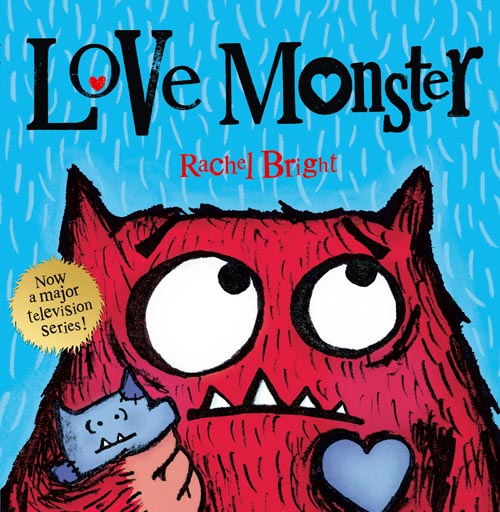 Love Monster and the Perfect Present by Rachel Bright – RRP £6.99
Another beautifully illustrated picture book by Rachel Bright, Love Monster and the Perfect Present follows Love Monster's search for the perfect something for someone perfect ahead of Present Day in Cutesville. But Love Monster soon discovers that wonderful, shinyful things can be VERY expensive… What is he to do? Love Monster and the Perfect Present is all about how presents don't have to cost the earth to mean the world and sometimes all you really need is imagination, some time and love to make the perfect present.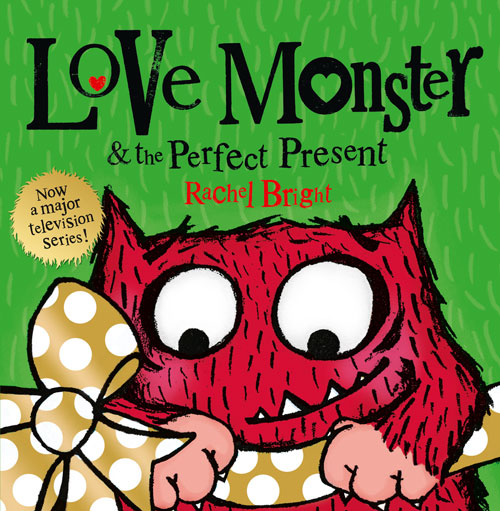 Love Monster and the Last Chocolate by Rachel Bright – RRP £6.99
Perfect for bath time or bedtime reading, Love Monster and the Last Chocolate is the third picture book in the Love Monster series by Rachel Bright. When Love Monster finds a mystery box of chocolates at his door, he can't believe his luck. But he's soon thrown into a whirlwind of turmoil. Should he keep the chocolates for himself? Or risk the perils of sharing his good fortune with his friends? This super-funny-rumbly-tummy-sherbet-explosion of a story shows that when faced with the selection box of life, following your heart will bring you the best treats of all.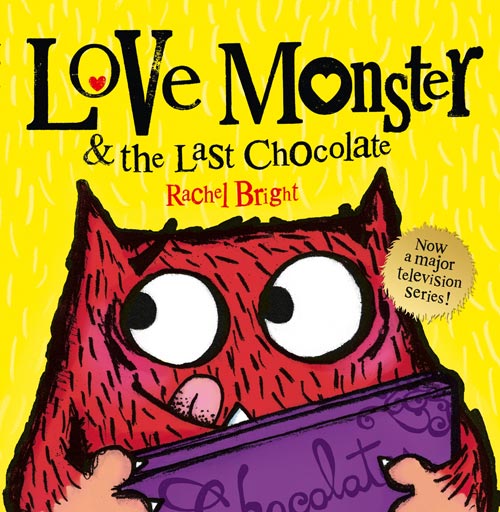 Love Monster and the Scary Something by Rachel Bright – RRP £6.99
Complete the Love Monster classic book collection so far with Love Monster and the Scary Something! It's way past bedtime o'clock in Cutesville and Love Monster is the only one who's wide awake… Or is he? As the sounds of the night make his imagination run wild… will he be brave enough to stare his fears straight in the googly eye? The take away from Love Monster and the Scary Something is that sometimes, it's only when we face our fears, that we find out there was nothing to be scared of, after all.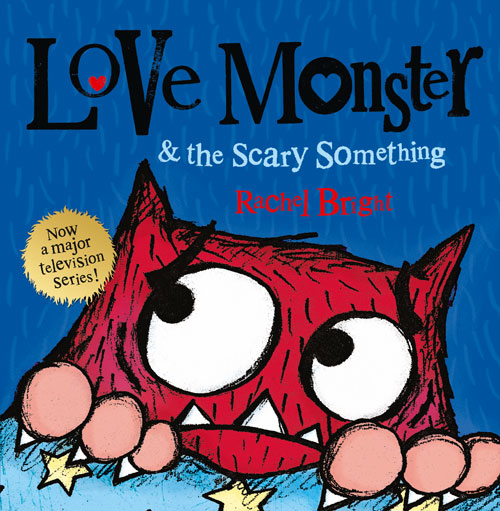 A quick chat with Rachel Bright
Rachel Bright is an author and illustrator of acclaimed picture books featuring her distinctive typographic style, striking illustrations and witty storytelling.  Collectively they have sold well over  two and a half million copies and been translated into over 41 languages. Rachel was World Book Day Illustrator in 2014 and has won and been shortlisted for numerous awards.
Q: Where did the original inspiration for Love Monster come from?
A: This story arrived, unannounced and pretty much fully formed, in my brain, rather inconveniently at about 5am, two days after I had moved into the cottage where I now live. I knew I had to rush downstairs and scribble it out before it evaporated into the day. Those first thumbnail sketches on a scrap of paper I hastily grabbed, stayed true, almost to the exact layout and pacing, as the finished first book. I had always wanted to write about the idea that when you set out boldly into the world to look for something, that providence moves with you. It's a big idea for the small format of a picture book, but that's why I love the medium, it forces every word to earn its place on the page. Ultimately these books are all about big ideas in life – the ones that connect us all. There is a Love Monster inside all of us who is learning as we're going along in life, and when we understand some of the big picture, life makes a lot more sense.
Q: What you think is the reason for its huge appeal?
A: Ultimately, I think it's because he is all about love, kindness and connection. And he's learning as he goes along. He is also fallible in a way we can connect with, as none of us get things right the first time, and for children it's encouraging to know that it's OK to make mistakes, get up, dust yourself off and try again. Love Monster isn't perfect and whether you are 2 or 102, everyone feels that sometimes, but what unifies us all is love. I knew he had struck a chord when I started receiving all manner of letters about Love Monster – he has been used for proposals and ceremonial readings, tattoos and even wedding shoes!  Someone once told me all my books are about love and I took that as the highest compliment!
Q: What's your opinion on the finished series?
A: I just LOVE it. It has evolved into something really unique, quirky, funny and full of heart. It's basically everything I'd hoped for and more. The visuals are stunning, the storytelling is fresh, original, nuanced and funny and the voice cast and soundtrack is just so perfect. It's all come together so well. I just can't wait until it's out in the world!
Q: All your work has very positive and optimistic messages – why is that important to you?
A: I feel pretty lucky to have always been a glass-full kind of person! I often jokingly refer to myself as a professional optimist because it's just the way I have always come to view life. I think in every situation, whilst you may not have control over what's happening, you always have control over your reaction to it or your perspective on it. When I found a way to articulate that, it seemed natural to put it into my work. The world is full of dark and light, but the light is where I love to spend my time as often as I can. It's bought endless gifts for me. I get contacted all the time by people who have found a kernel of that in something I have drawn, written or printed and to know that I may have uplifted another person on this planet… even for a moment… is really what it's all about for me… and to see life as an epic adventure!
How many of these Love Monster books do you own? Let us know by commenting down below or over on social media.
Don't forget that you can watch episodes of Love Monster over on the BBC iPlayer right now. Also look out for a fantastic range of Love Monster toys from Golden Bear Toys launching at retail this autumn and there will also be a brand new Love Monster book next year too.