Spring is coming, which means warm days and lighter nights are ahead! It's the perfect opportunity to bedeck your garden and treat it as if it were another room. Magical garden lights can enhance even the smallest backyard
As well as offering an ambient glow, to light your evening activities, they can also spotlight trees and planting to great effect.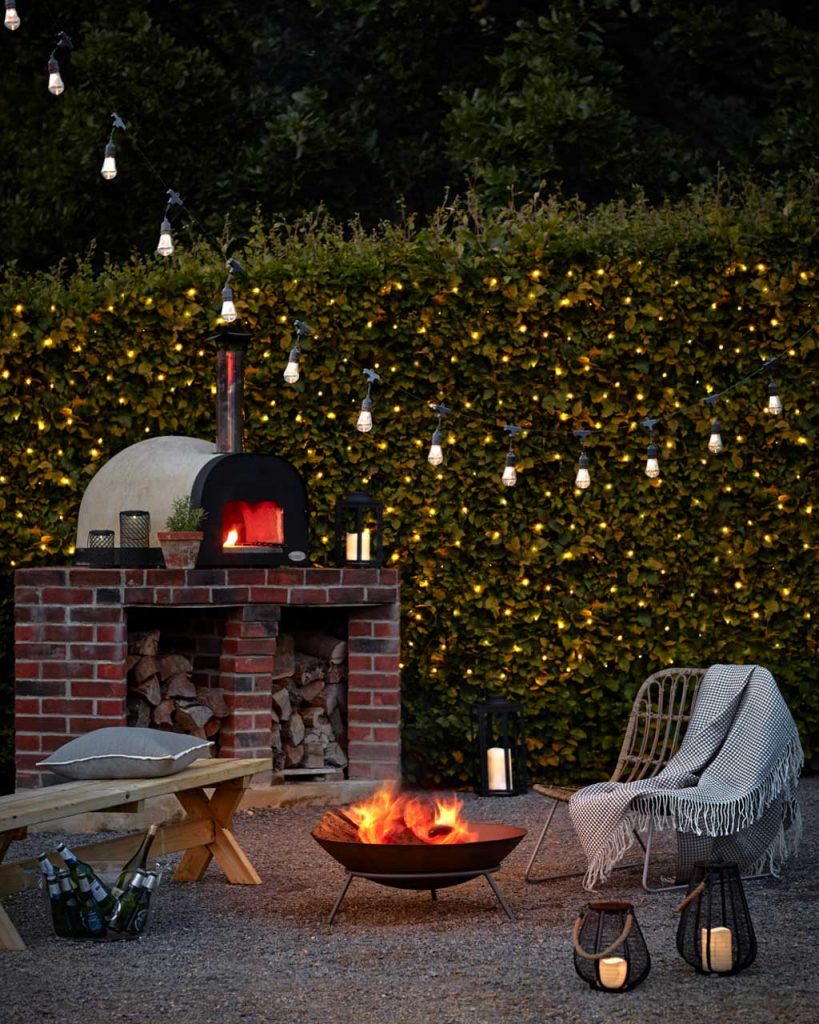 What is the Best Lighting for a Garden?
There are so many different garden light to choose from! From solar to electric; string to rope lights. Lanterns to festoon bulbs… the choice can be a little overwhelming. But you can narrow it down:
Plugin & Mains Powered Garden Lights
Mains powered lights certainly give the most choice. But you'll either have to have an existing power source in the garden, or hire an electrician to install them for you.
There are pros and cons to both wired and solar lights. Electric lights are more reliable and brighter. Plus they can have more control options.
Choose LED options if you can afford to. Although LED lights are more expensive to buy initially, they are worth it in the long run as they have a much longer life than halogen bulbs; lasting anywhere from 30,000 to 50,000 hours.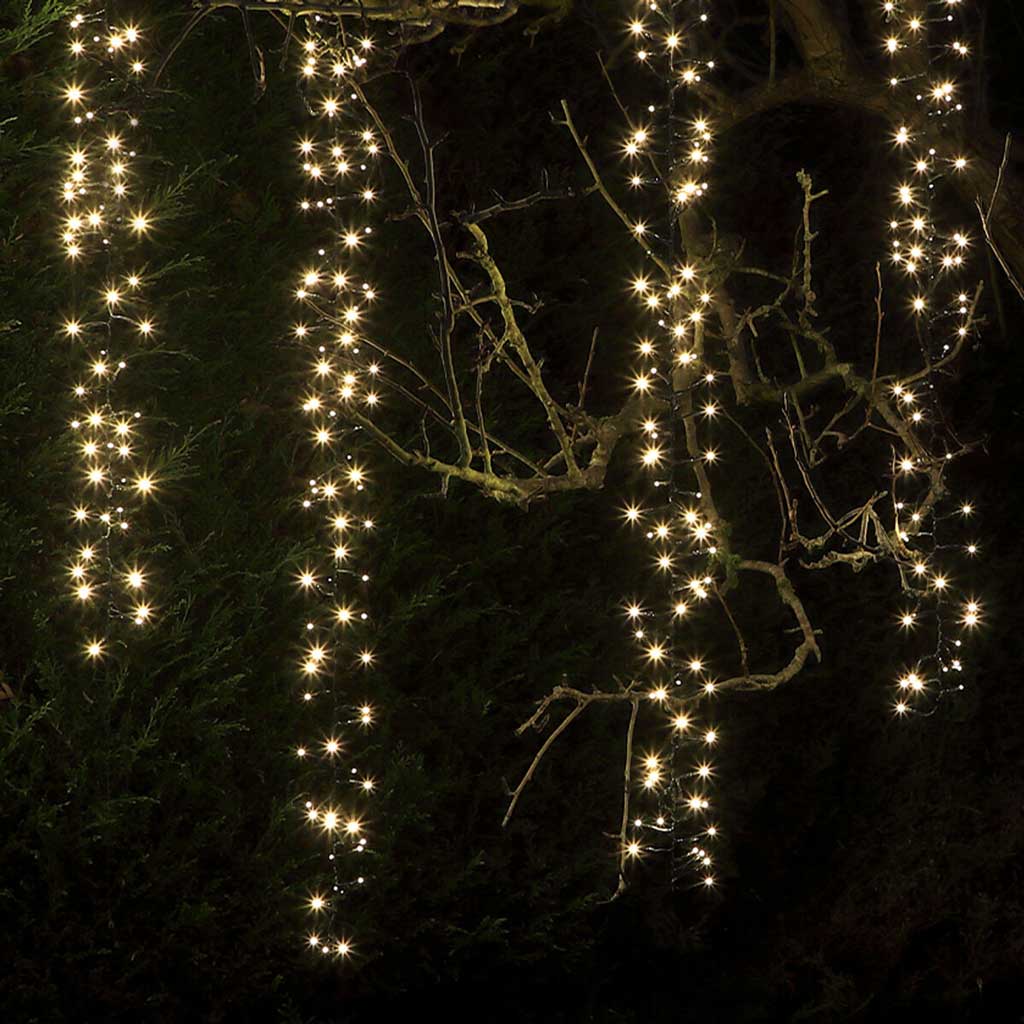 Solar Lights
Solar lights can be a more affordable alternative. But buyers beware – the old adage buy cheap buy twice certainly can apply here!
Some cheap solar lights might look pretty in the daylight, but that's where it ends! Solar lighting used to have a bad rep for being pretty ineffective and giving very little light.
Thankfully these days you can get some fantastic solar options.
But remember, even though this may be true, even the most expensive solar options can't compare to a high quality wired LED lighting system.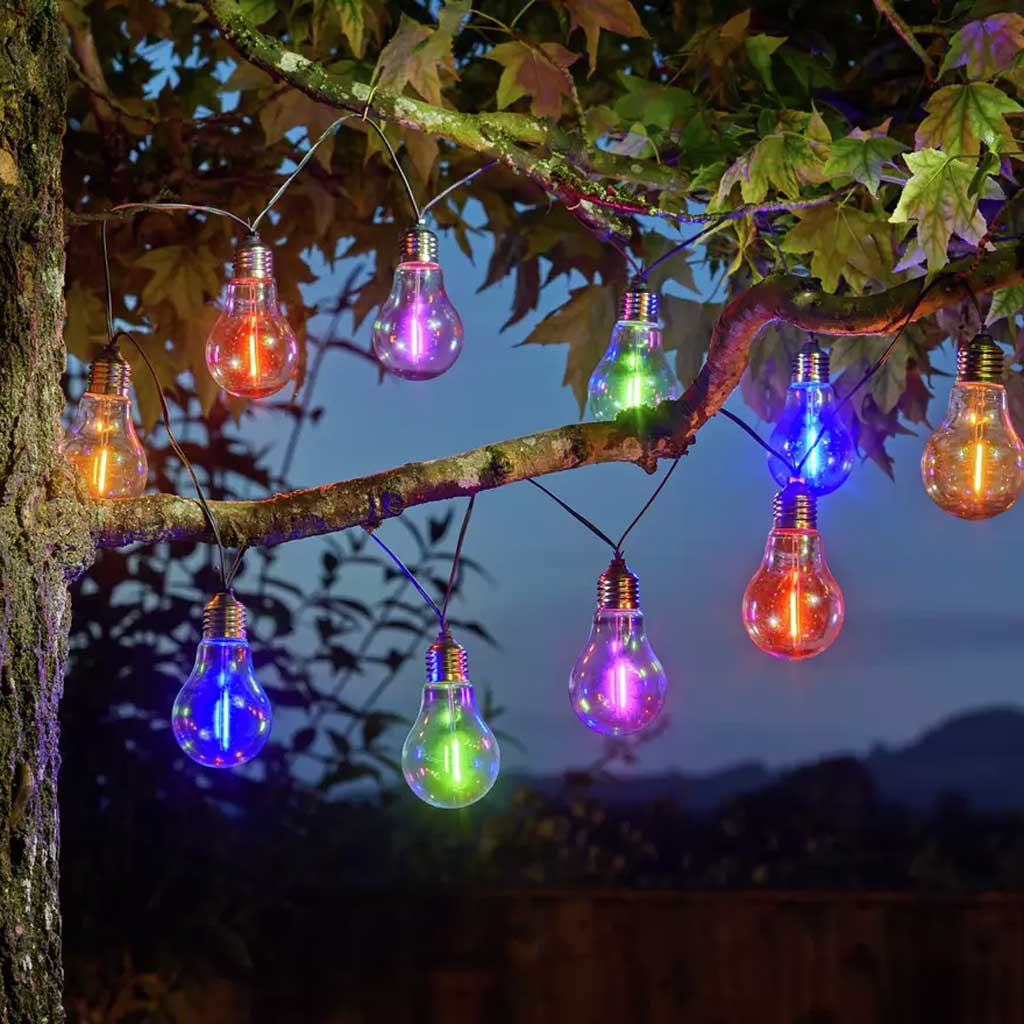 How Can I Light my Garden at Night?
Add overhead lights with strings of festoon lanterns.
Solar candles and lanterns clustered on walls and garden tables give a cosy vibe.
Use ground-level lights and spots to create drama.
Highlight trees and foliage with spike lights.
Outdoor fires are a lovely option to give warmth.
Add fairy lights to bushes, trees and trellises to give a garden a magical feel.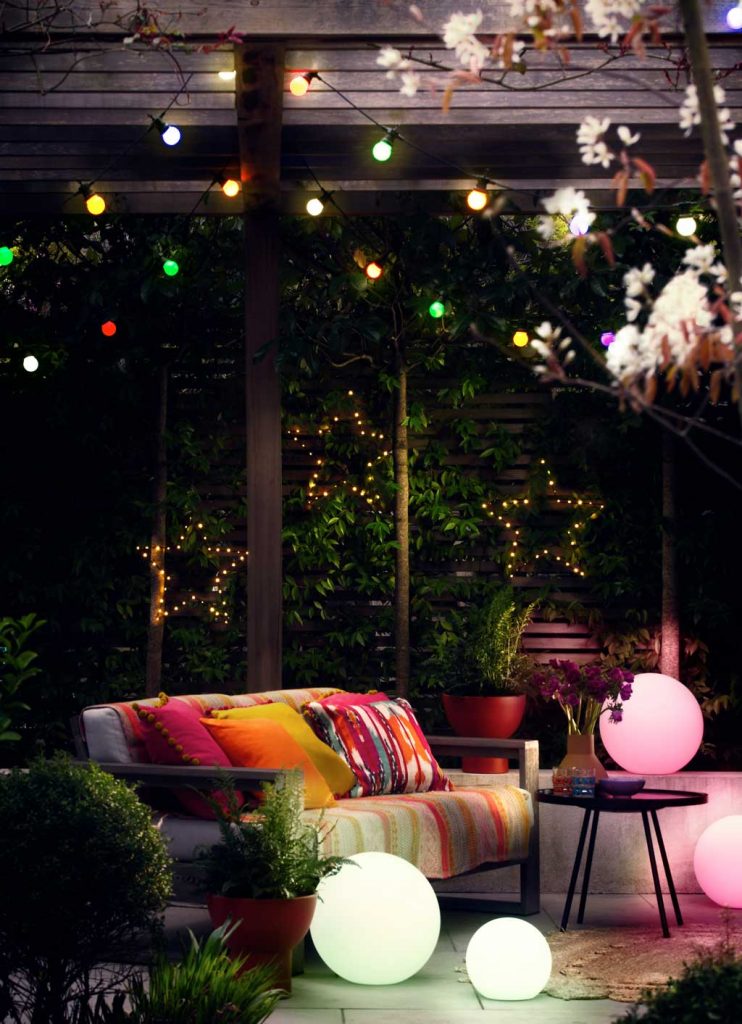 Featured image courtesy of Lights4Fun