We're in the midst of another terrific takeover on UKMums.TV! Flair has taken the wheel for a fortnight of fun, as they introduce the new Love, Diana toy collection!
Far from being your average six-year-old, Diana has become somewhat of a superstar among kids world-wide. But if you've not yet heard of Diana or her hugely popular YouTube channel, Kids Diana Show, you might be wondering how this little girl came to inspire a whole new collection of role-play toys. If that's the case, pause a while, and let us introduce you to Diana!
Meet Diana!
Diana is the six-year-old star of the Kids Diana Show – a YouTube channel that combines catchy songs and toy reviews, with pretend play adventures.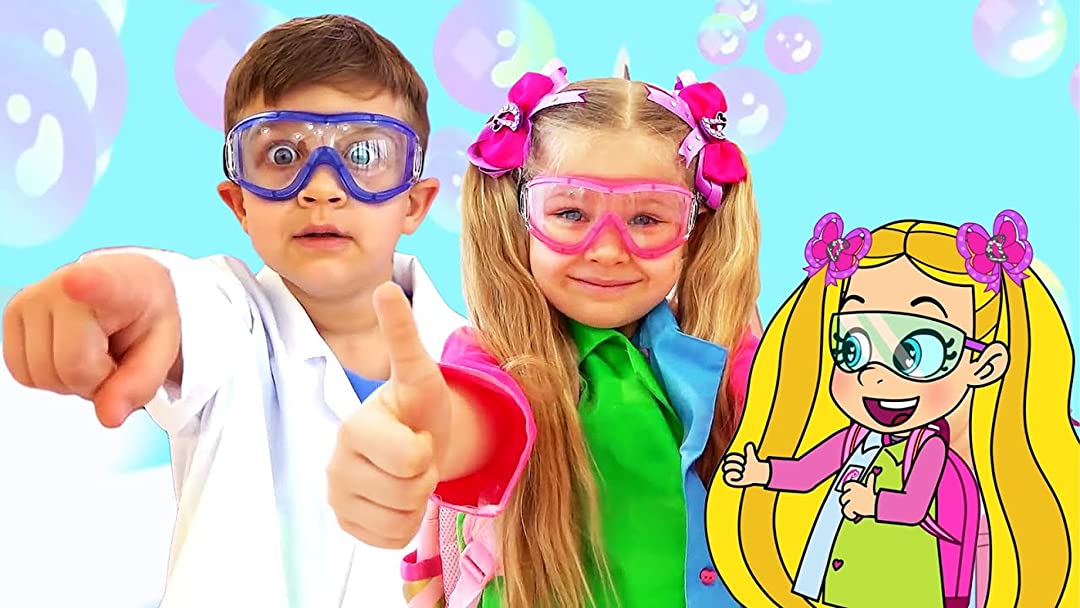 In a short few years, Diana has become one of the most watched YouTube Influencers globally! Her channel was recently named the third most viewed YouTube channel in the world (Source: Tubefiler.com)!
From YouTube personality to the star of her own animated series!
Albeit a young child, Diana is celeb in the YouTube world! She's so popular in fact, that in 2020, pocket.watch expanded her kingdom with the global launch of Love, Diana – the animated series based on Diana and her playtime adventures.
This family-friendly show takes Diana into a new world, the Land of Play, where she is transformed from live-action to the animated Princess of Play. It's up to Diana to protect the Land of Play from the Baron of Boredom and his minions of the mundane!
With every adventure, there's heaps of learning opportunities to be enjoyed along the way! Love, Diana episodes showcase empowering themes of friendship, leadership, family, imagination, and, most of all, the power of play!
Love the sound of Love, Diana? Check out the clip below and step into the Land of Play!
And then from screen to the toy shelf!
With a thirst for content featuring this adorable YouTube personality has come huge demand for Love, Diana merch!
Diana appeals to a child's sense of adventure and imagination. She's also super relatable, with her love of toys and her passion for pretend play! The only difference is that kids can watch Diana's make-believe storylines come to life on the screen!
But now, thanks to the awesome role-play toy collection from Flair, any child can travel to Diana's Land of Play and go on their own exciting adventures!
You can find out more about his cool collection of toys from our main takeover page, and while you're there, be sure to enter our competition for your chance to win an awesome bundle of Love, Diana toys!
We hope you now feel better acquainted with Love, Diana. At least now, when your little one asks you to transform them into the Princess of Play, you'll know exactly who they're talking about!