What's not to love about Steffi Love? One of the best-selling fashion dolls in the world, Steffi Love was first introduced in 1987. With a sweet look and cute smiling face, Steffi is so much more than a plaything – she's a companion for little girls who are discovering the world.
But what makes Steffi Love so special? This beautiful collection of dolls and accessories has a playful and glamorous quality that really appeals to children globally. Designed for girls between the ages of 5- and 10-years-old, there are a wide variety of themes for kids to discover, presenting lots of opportunities for original, role-playing fun. From a cool sport theme to a "Happy Animal" theme, all the way through to hairdressing, fashion and fantasy concepts, there are so many sets to choose from – each designed to stimulate a child's imagination and encourage pretend play.
Here are our (current!) favourites from the Steffi Love collection:
Steffi Love Sport (RRP £9.99)
Get ready for a yoga section with Steffi! The included mat rolls out, so children can position this very flexible Steffi doll in all her Yoga poses, be it Downward Dog, a Warrier pose, Dancer or otherwise!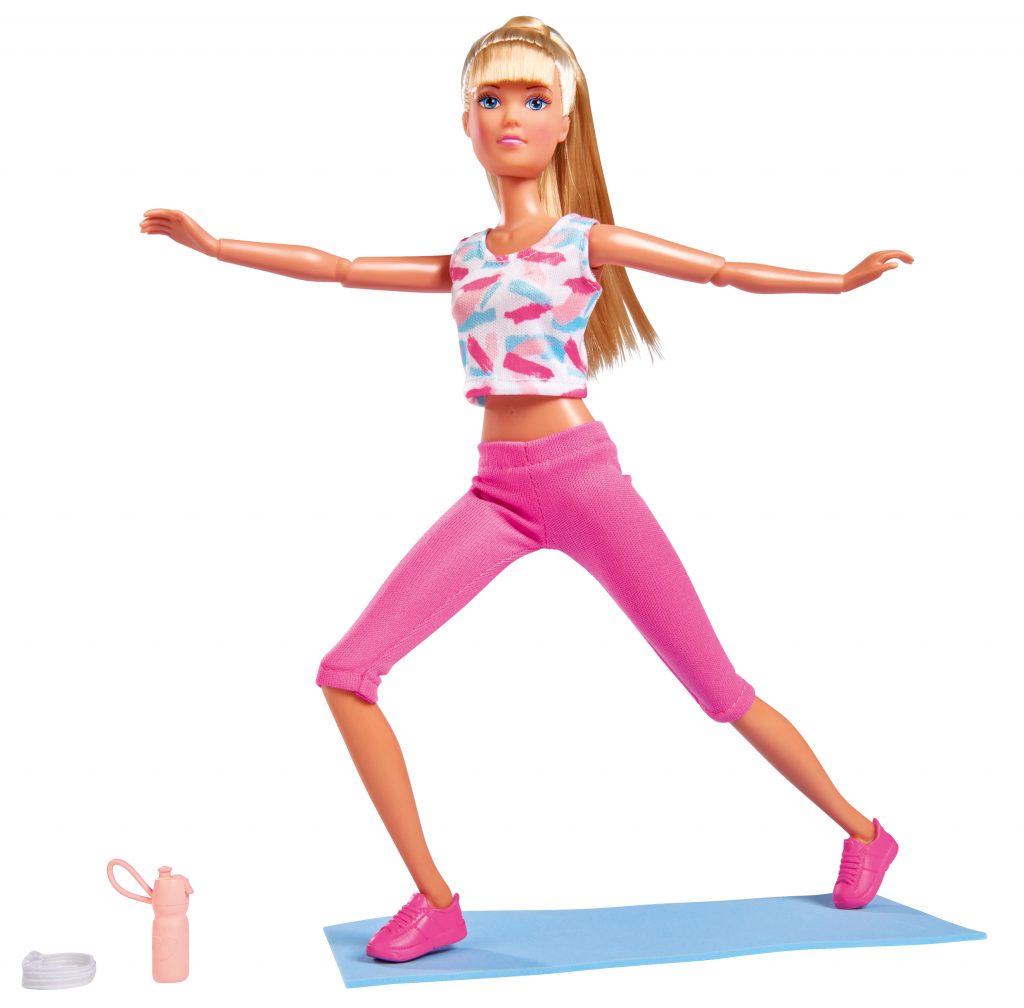 Steffi Love Pastel Fashion (RRP £9.99)
Steffi looks SO cool and fashionable with her icy blue hair and her adorable pastel outfit. She comes with mobile phone and mobile phone chain, a cute shopping bag and glasses.
Steffi Love Happy Animal (RRP £14.99)
This 16-piece set comes with a Steffi Love doll, an Evi Love doll – Steffi's younger sister – as well as 3 animals and an adorable selection of accessories for lots of fun role-play!
Steffi Love Dolphin Fun (RRP £10.99)
Kids can go scuba diving with Steffi Love, who comes dressed in her diving suit, complete with fins and goggles. Sure to make a splash with kids is the adorable pink dolphin to make friends with!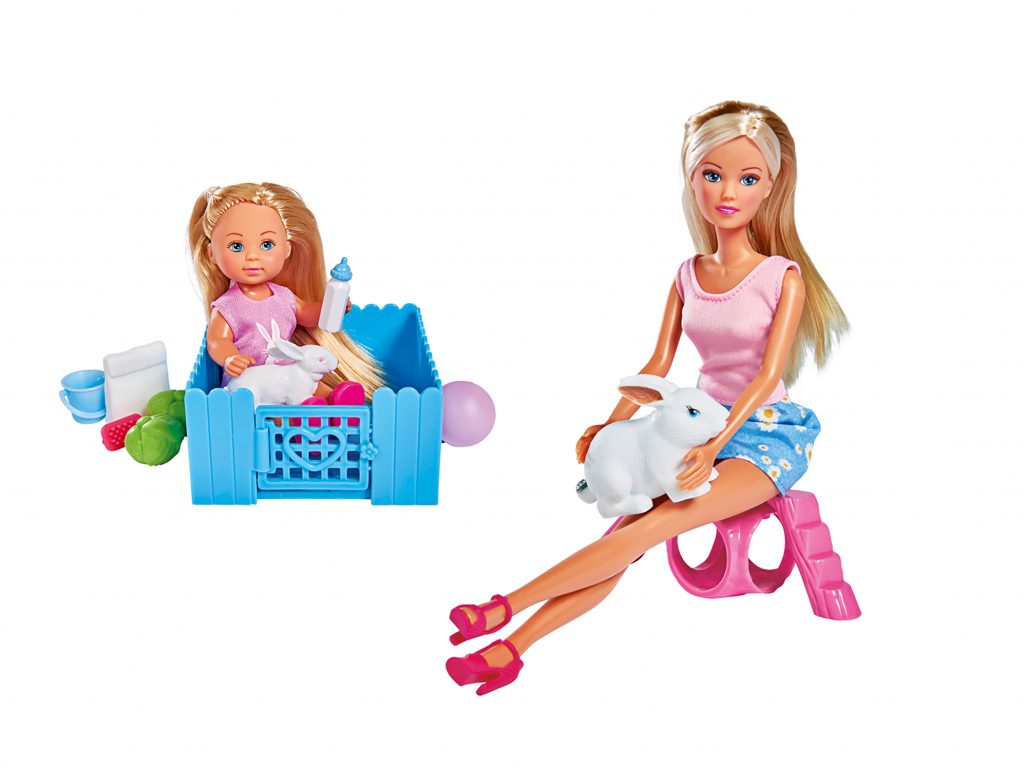 Steffi Love Hair Stylist (RRP £12.99)
Children can brush, crimp, curl and straighten Steffi's luscious blonde locks, then add the pretty hair accessories to complete her glam new look – kids can even wear the clips in their own hair!
Steffi Love Swap Mermaid (RRP £10.99)
Steffi Love has become a majestic mermaid. Her scales are made from sequins, which means kids can give Mermaid Steffi a makeover by turning the sequins over to reveal a new look. Steffi also comes with hair extensions to compliment her sequin mermaid tail scales.
Steffi Love Bike Tour (RRP £16.99)
Children can take Steffi on a tour of their home with this amazing Bike Tour Doll. The set comes with cool accessories, including Steffi's very own bicycle, helmet, basket, dog and baby!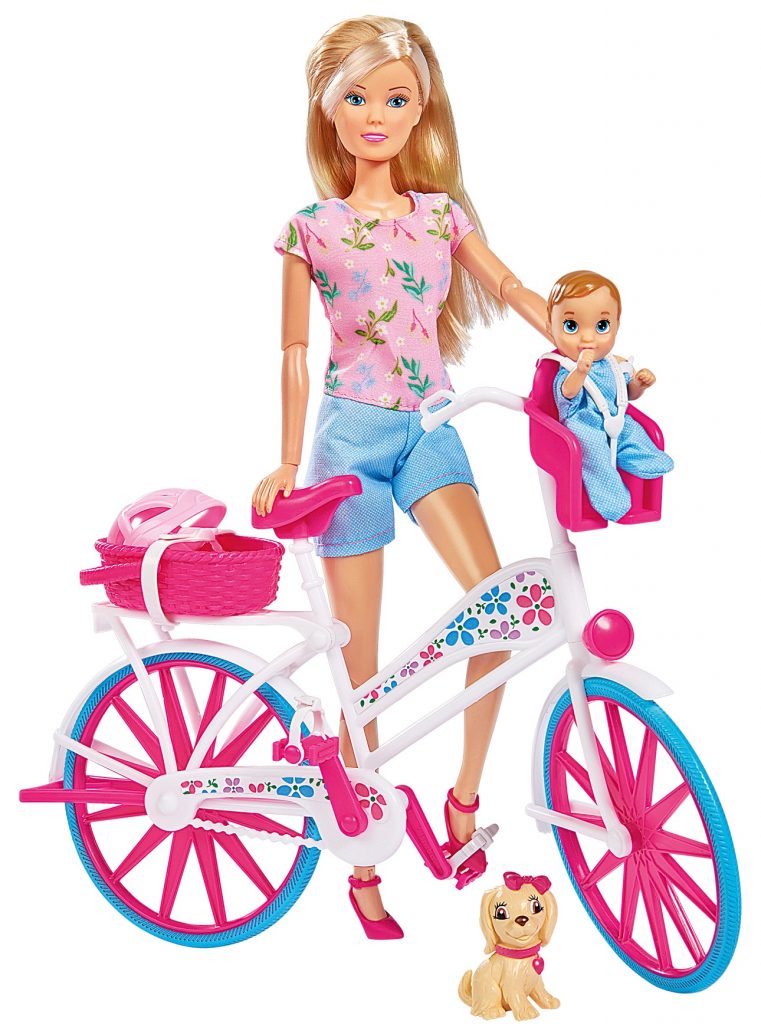 If you love Steffi Love, you can shop the collection at Sainsbury's, Amazon, The Entertainer and Hamleys.