This week, we're super-excited to be able to introduce We Baby Bears, the brilliant new animated series, only on Cartoon Network. Adventure, humour, magic, friendship, and belonging are just some of the themes that run throughout this great new show, and we just know kids (and their parents!) are going to love it!
The series, which is premiering this month only on Cartoon Network, with new episodes airing weekdays at 5:30PM follows bear brothers Grizz, Ice Bear and Panda, as they travel to fantastic new worlds, searching for a place to call home. You can read more about the series in our feature here, but first, let us introduce you to the beloved bear brothers from We Baby Bears.
Just like all of us, the bears each have special qualities & different traits, teaching kids that differences are a positive thing. From a confident, born leader to a bear who is shy and insecure, and from one mature and measured brother to another who is more childish and impulsive, each of the bears have very different personalities. But the show helps children learn that whilst we all have our own strengths and weaknesses, it is through recognising our abilities and difficulties that we can succeed. After all, if we pool our strengths and work as a team, we can often achieve the best results.
Which Bear Brother do you think your child will relate to most?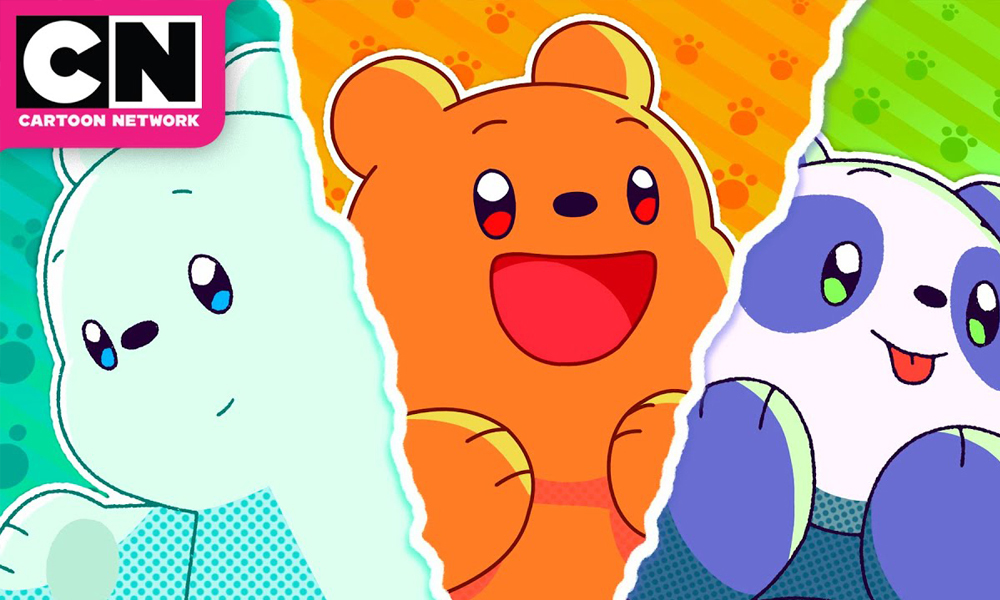 Grizz
The eldest of the three brothers, this brown grizzly bear tries to be a model big brother… though he's not always very good at that! Bubbly, hyperactive, loud and talkative, Grizz is the natural leader of the bear brothers. He loves making new friends and enjoys being the centre of attention. Despite being a little childish at times, he's always there if his siblings need help or guidance.
Ice Bear
Ice Bear is the youngest of the three bear siblings. He's a white polar bear, who is taller and thinner than his older brothers. But he is, without doubt, the strongest and most intelligent – and perhaps also the most mature – of them all. A bear of few words, Ice Bear is incredibly observant, and he has a keen sense of danger. Though he rarely shares his emotions, he cares very much for his siblings and is an essential part of the bears' brotherhood.
Panda
Panda is the middle brother, and he's the brother who holds them all together. Panda is super cute, but he's a little bit shy and insecure. He's also a bit of drama queen! Being a panda, his body is covered with black fur, with white fur on his head (with the exception of his eyes and ears) and a white stripe across his belly. He's shorter and wider than both his bear brothers.
Be sure to tune into Cartoon Network every weekday from 4th April at 5:30PM to watch the all-new We Baby Bear episodes… Available on Sky 601 / Virgin Media 704 and NOW.