[AD] Meet the Bellies; the craziest, cutest and funniest interactive babies from Bellyville!
The Bellies are lovely interactive nurturing dolls that come with heaps of surprises! There are four Bellies to adopt with unique stories and personalities.
Each baby comes with lots of great features. Remove their plaster and hear their heartbeat. They will babble and speak their own baby language! Place two Bellies next to each other and they will start interacting! Remove their diaper to discover their cute birthmark! You will also find a surprise of another kind! Check the Poopypedia to know how to best take care of your baby and use all the cute accessories included.
There are four Bellies for you to collect from Bellyville; Muak-Muak, Pinky Twink, Bobby Boo and Yumi- Yummy!
Meet Muak-Muak, the most loving Belly! She loves giving kisses and plays all the time. Purple is her favourite colour.

Meet Yumi Yummy, she is really sweet and loves eating! She loves to get everything from the fridge and her favourite colour is orange.

Meet Bobby-Boo! He loves scaring everyone! His favourite colour is blue.

Meet Pinky Twink, the naughtiest one! She loves pink and jumping from star to star; be careful as she may break everything.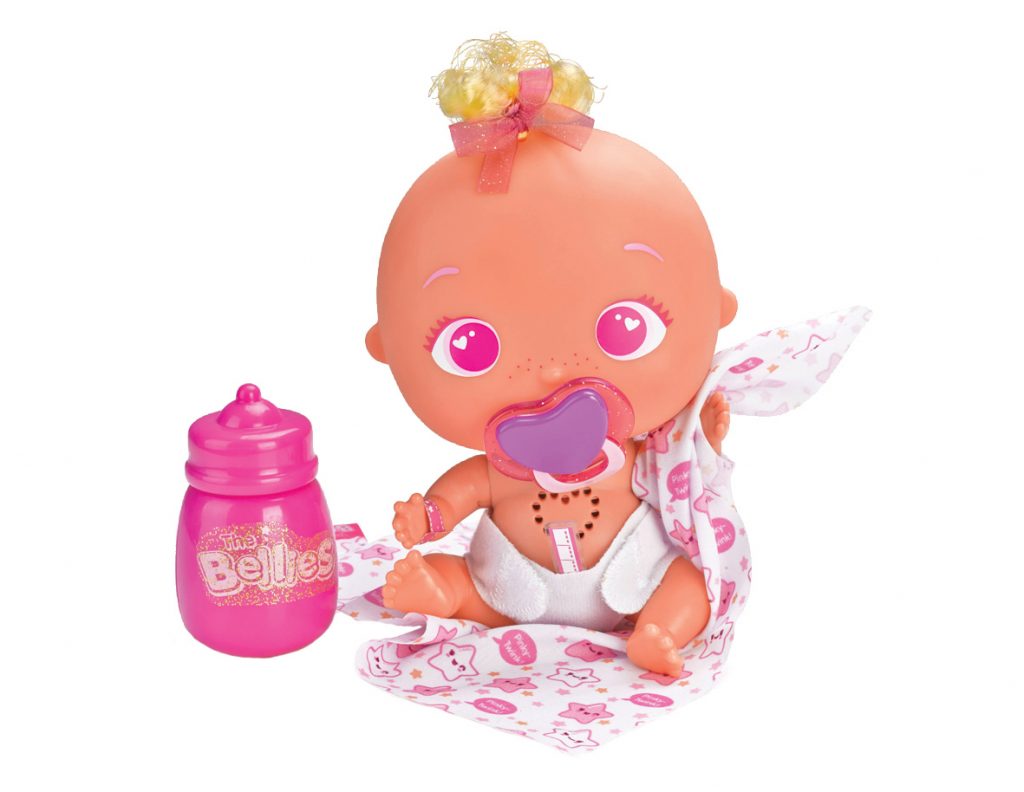 You can pick up one of the Bellies characters from Smyths Toys Superstores.
Don't forget to subscribe to the Bellies Babies EN YouTube channel!