This week, we're joined by Skyrocket Toys for a fortnight of fun with their enchanting new collection of Crystalina fairy dolls.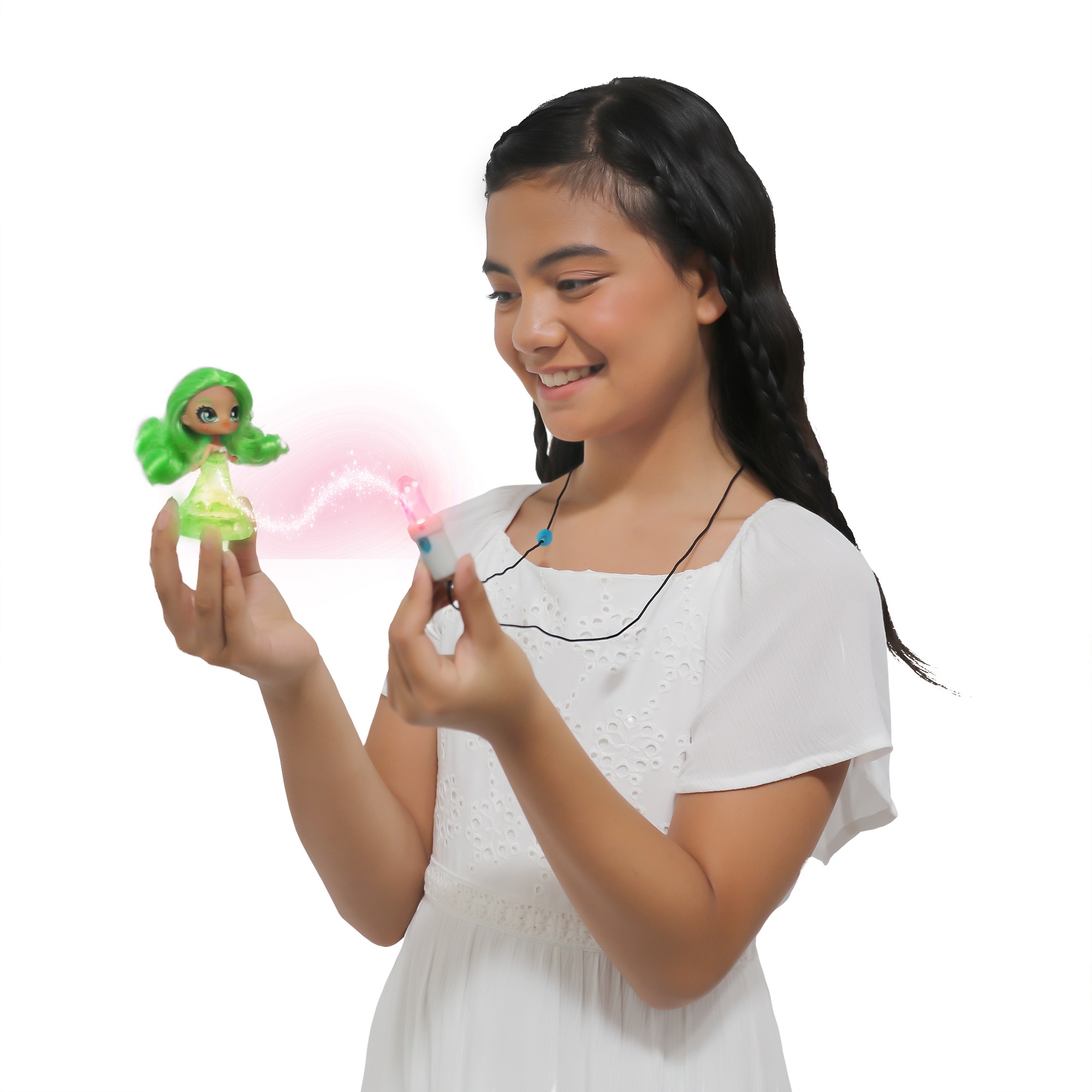 These 4" dolls, with beautiful, brushable hair, light-up to embody a crystal element with magical properties. There are four fairy characters to collect: Rose Quartz is the spirit of love, Turquoise is the spirit of healing, Amethyst is the spirit of wisdom, and Aventurine is the spirit of luck.
Give them a little shake to change their colour and focus their power. All Crystalina fairies share an enchanted connection and can magically pass colours back and forth! The more fairies you bring together, the more dazzling the display of dancing rainbow lights.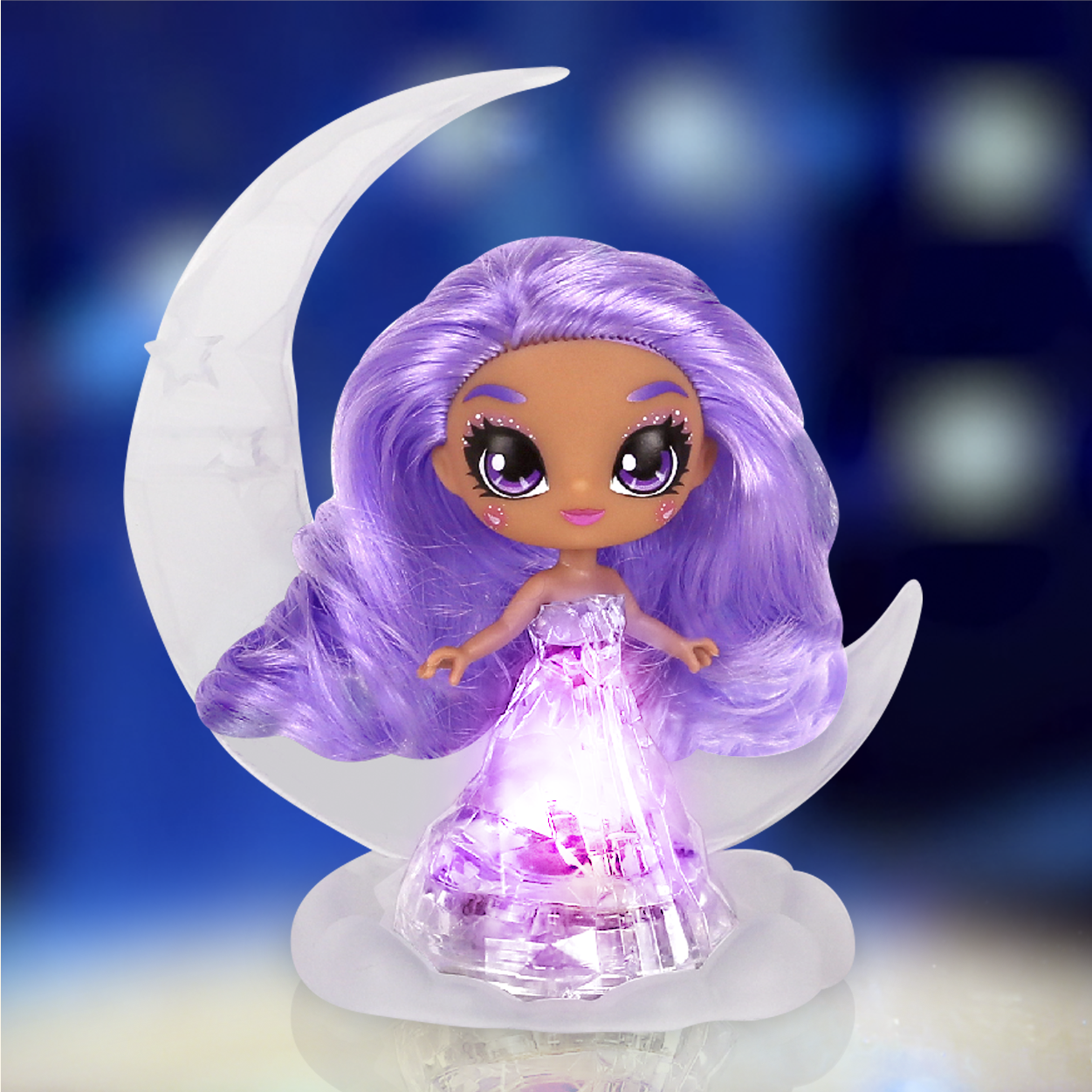 Each Crystalina doll comes with a wearable, crystal-shaped amulet that can pass "crystal powers" in the form of light patterns to the doll and back to the amulet. This means that kids can harness the Crystalina fairy powers, too! For instance, if children need wisdom or confidence, they can use their Crystalina doll to change the amulet into different colours and patterns to reflect this positive energy. The amulets can collect all the different colours and light patterns from multiple dolls, which means that children can share their crystal powers with friends who have their own amulet.
The dolls all come with a stunning, moon-shaped doll stand, which lets kids create a glowing room display with their Crystalina fairy friends.
Watch Crystalina glow in action below:
For more Crystalina fairy fun, head back to the main takeover page here.