[AD] Check out the fabulous Shimmer 'n Sparkle InstaGlam Dolls! These super cute collectable dolls hold a cool surprise inside; a beautiful makeup palette with four different colours to try out!
Meet the fab foursome below! Which character sounds most like your little one? Let us know in the comments section!
Evie
Meet Evie! Evie is the daydreamer of the InstaGlam gang, with big dreams and a big heart! The purple tones in her palette represent her whimsical nature. With shades including lovely lilac and beautiful berry there's so many magical looks to create. She may have her head in the clouds but her feet are firmly on the ground when it comes to being there for her friends!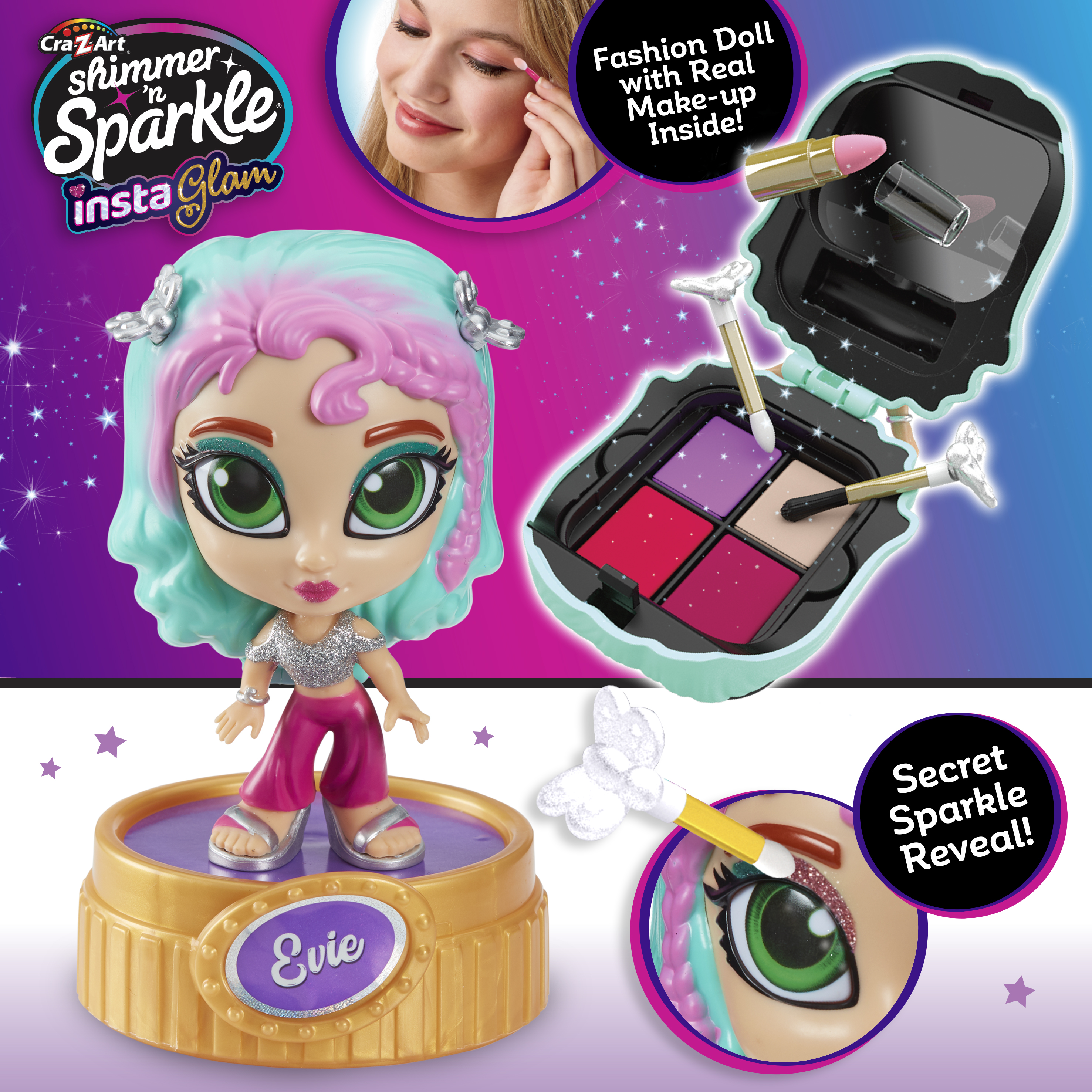 Hayley
Hayley is a Diamond Diva whose makeup palette consists of cool, icy, gem colours. Relaxed, calm and collected, her overall vibe may be icy but she's a sweetie deep down and can melt anyone's heart with her friendly smile and kind nature.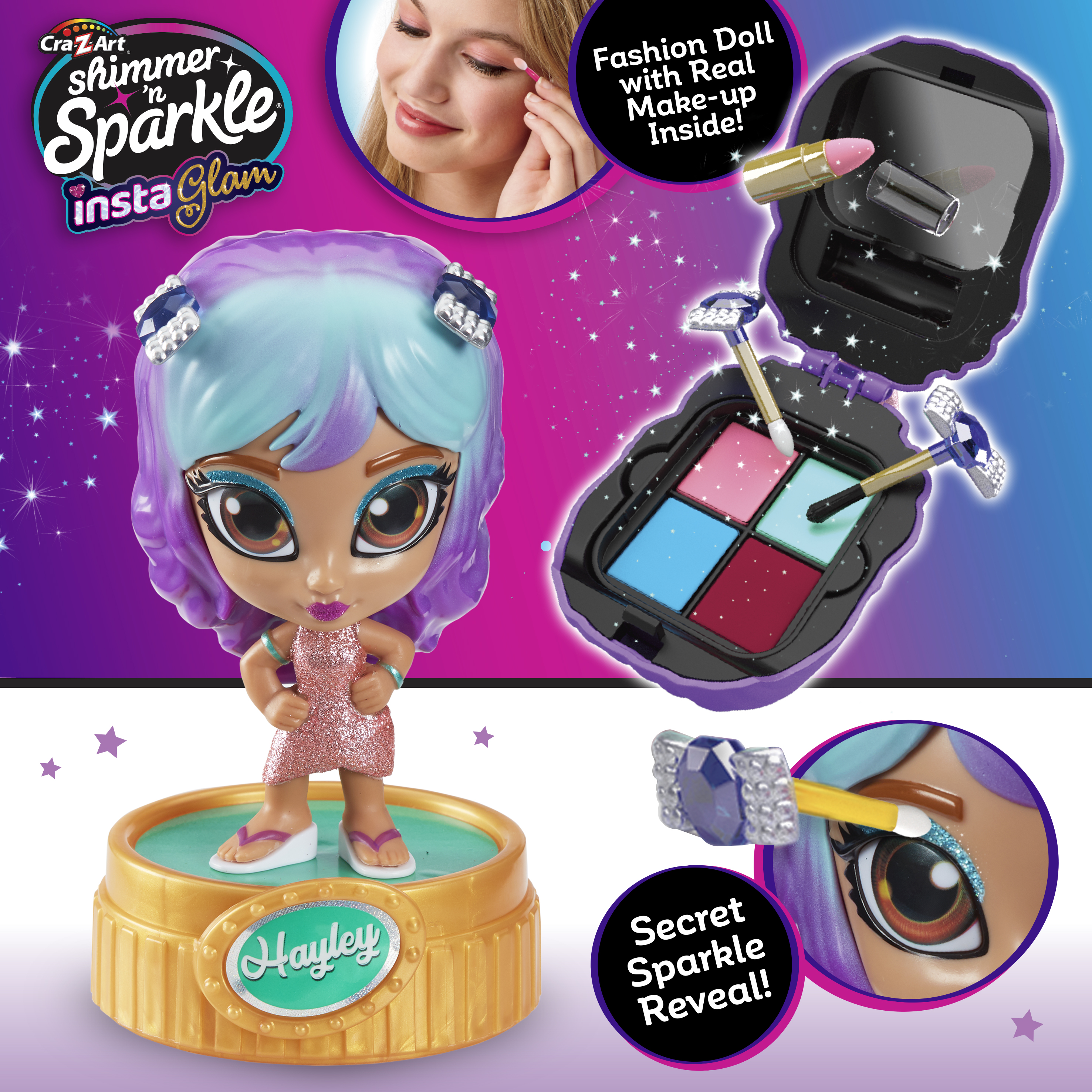 Nina
Introducing Nina! Just like the vibrant tones in her makeup palette, Nina is a bright ray of sunshine who radiates energy, happiness and positivity wherever she goes! The bold, colourful lip and eye colours represent her fun nature – she is full of adventure and never says no to a challenge. She loves to create super bright makeup looks to stand out from the crowd!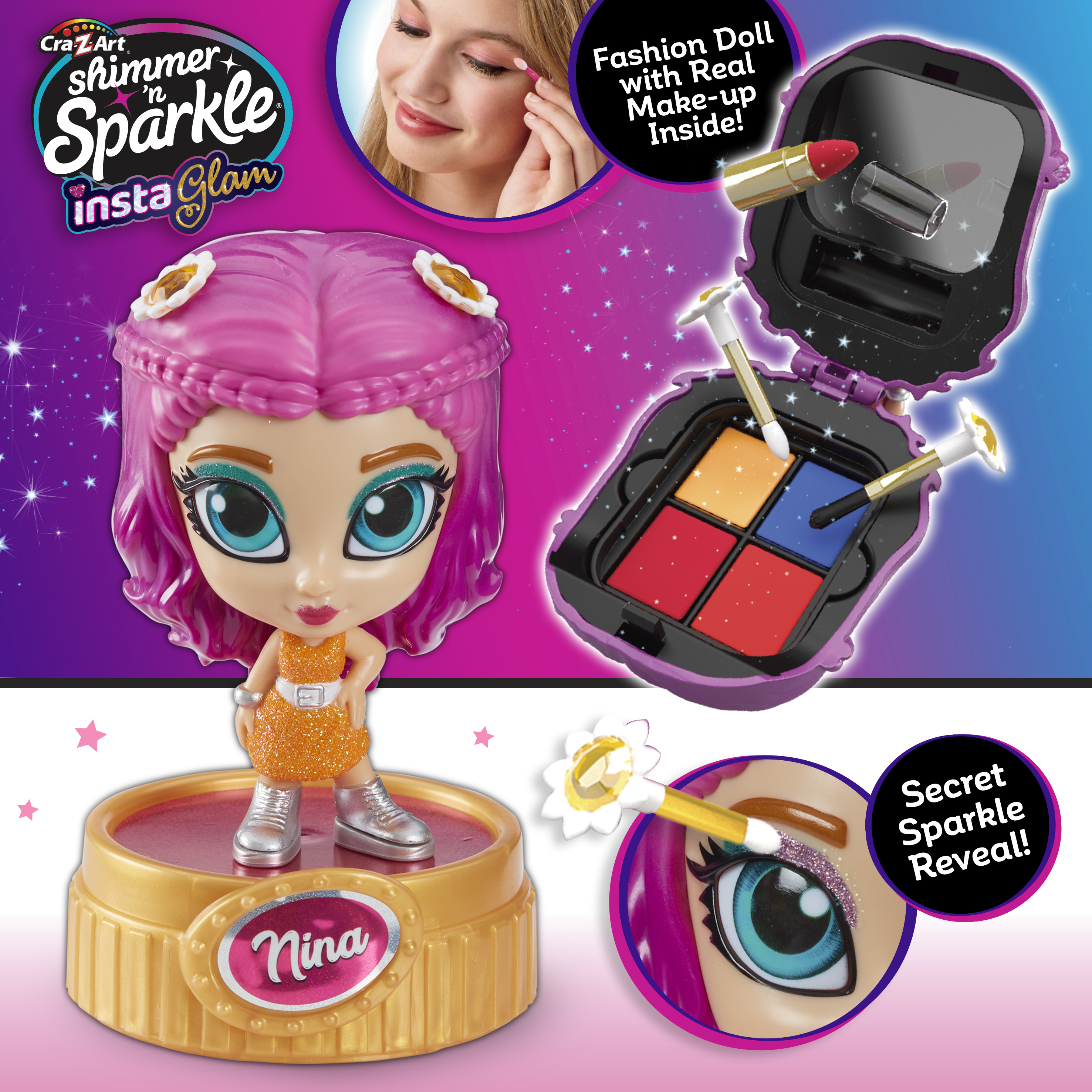 Luna
If we had to describe Luna in three words, they would definitely be kind, gentle and loving. With her pink dipped blonde hair and big blue eyes, lovely Luna is the super cute InstaGlam girl who's as sweet as the colours in her makeup palette! Her makeup vibes are perfectly pretty. She's super sociable and loves to spend time with her friends – swapping makeup tips and eating cupcakes!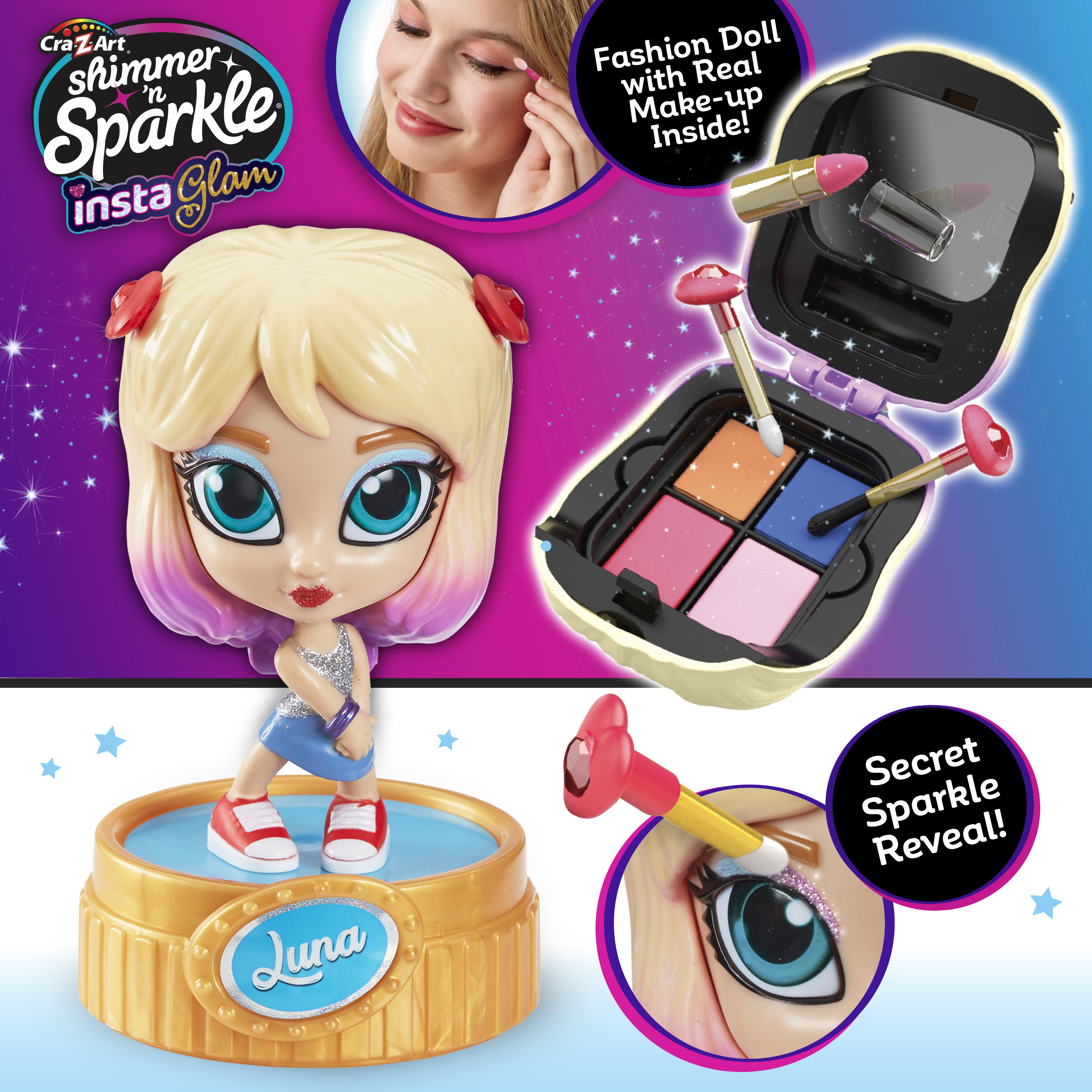 Know a little someone who would love the InstaGlam girls? Head over to Smyths Toys Superstores or shop the dolls directly on the Character website so little ones can start their very own InstaGlam collection or add to an existing one!