The Care Bears are iconic, huggable best friends living a sweet caring life. All Care Bears have their own personality, unique belly badge and they're perfect for unlimited bear hugs. The brand celebrated four decades of sharing and caring last year, but what does this year's line-up of Care Bears toys look like? Keep reading to find out about the latest additions to the range.
Calming Heart Bear – RRP £19.99
Also new is Calming Heart Bear, who comes with a yummy, soothing cucumber melon scent! Calming Heart Bear is a beautiful, colourful Bear who loves helping her friends find peace and calm in their hearts. She understands that from time to time everyone struggles with life's ups and downs and is steadfast in her caring mission.
She wears a lovely new belly badge featuring a smiling butterfly with glittery, heart- shaped wings. She reminds us that when our heart is calm, we soar!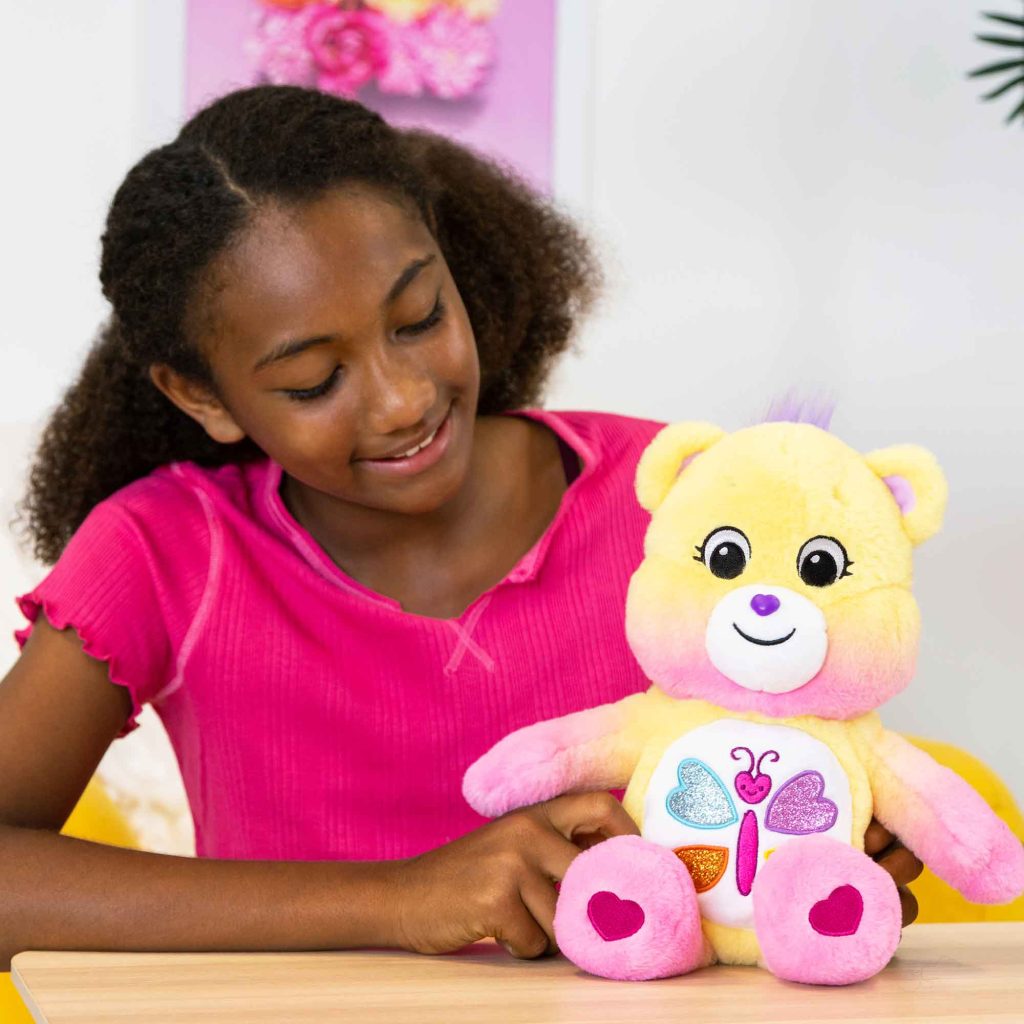 Dare to Care Bear – RRP £19.99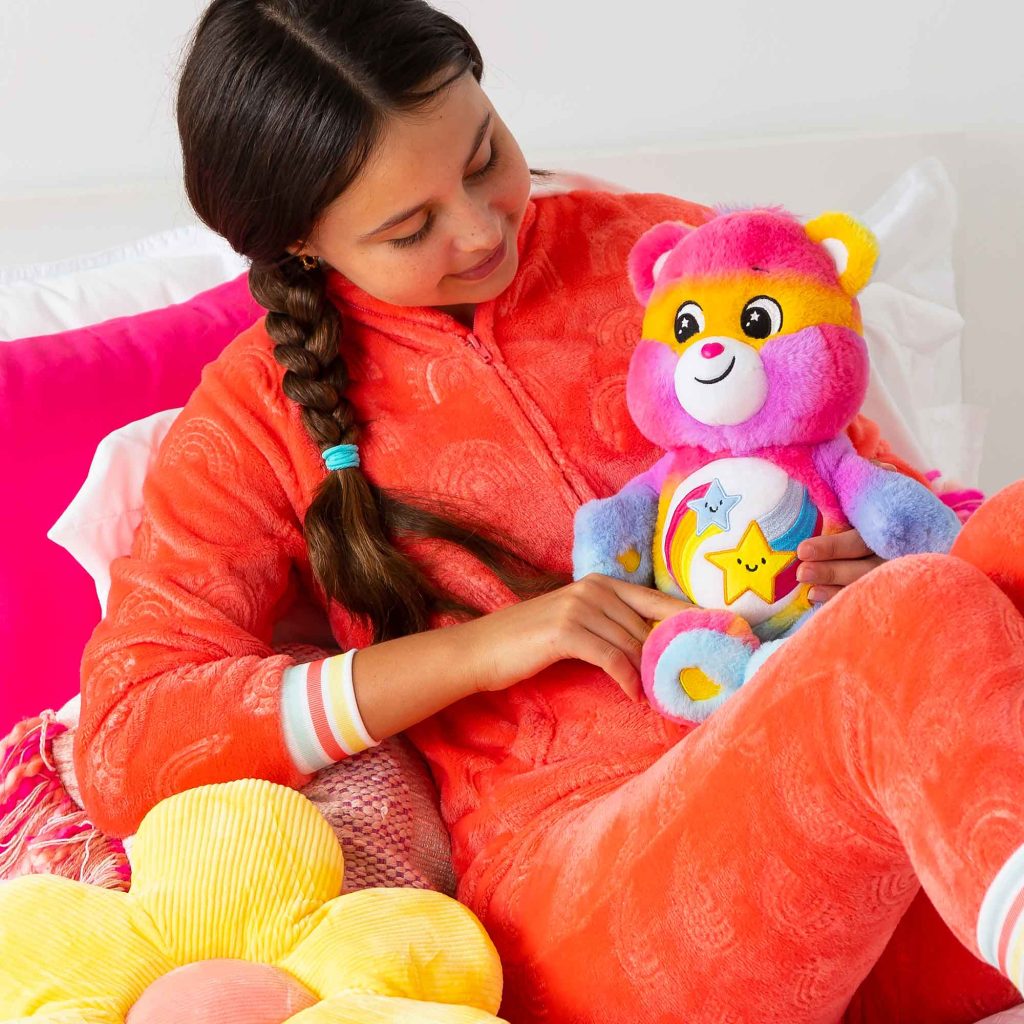 The Care Bears continue to drive positivity and inclusivity, with the addition of Dare to Care Bear. Having launched this spring, Dare to Care Bear's number one goal is the acceptance of others.
This kind bear's belly badge features two smiling, shooting stars that leave a rainbow trail of kindness, compassion, and acceptance, reminding us that while we may be different in some ways, we're also the same in other ways. Dare to Care can't wait to share a message of kindness with all.
Care-a-Lot Bear – £24.99
For those of you who didn't pick her up last year, don't miss Care-a-Lot, the limited-edition 40th anniversary Bear. She won't be available for much longer, with many stores already sold out!
She has a heart-shaped gem nose, silver glitter eyes, ombre, shimmering fur, purple paws with a 40th silver embroidered left paw and custom belly badge featuring the glittery kingdom of Care-a-Lot.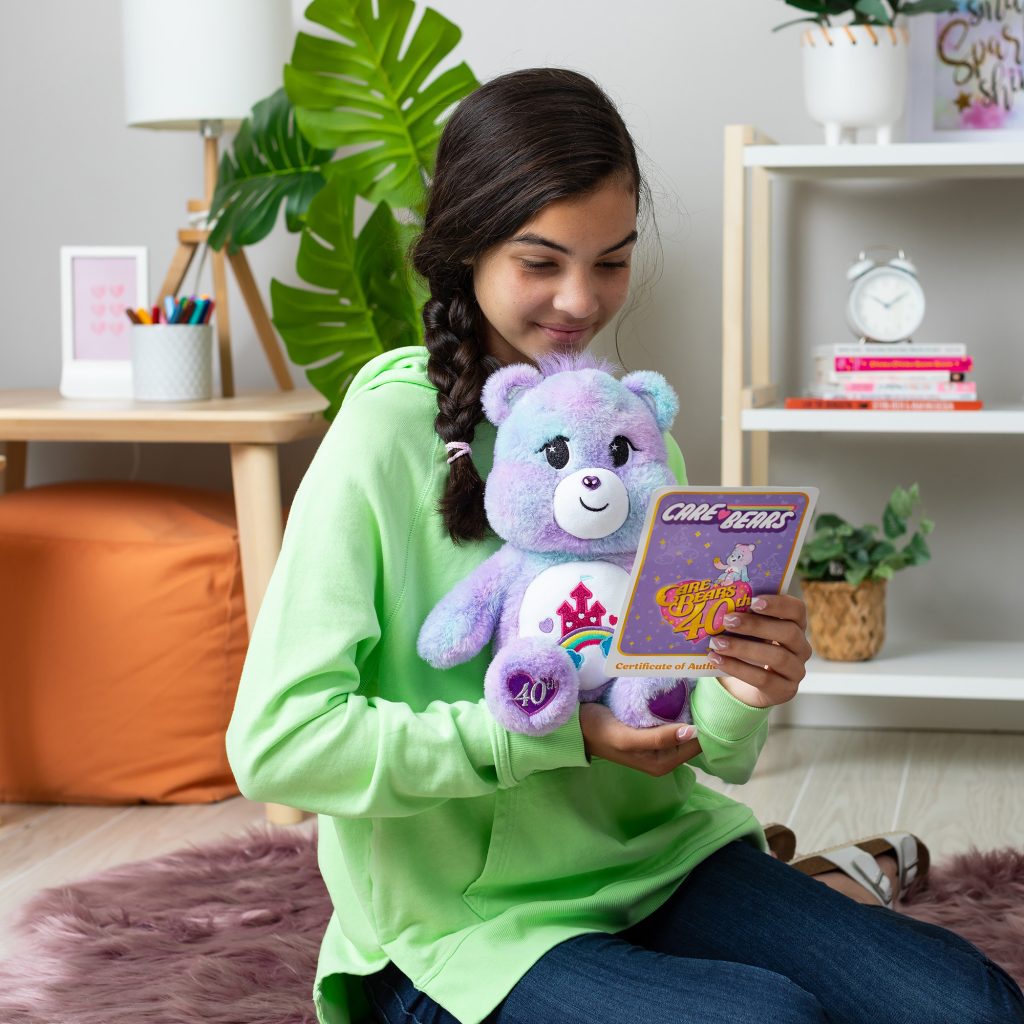 A recap of the existing Care Bears Plush Collection
These beautiful bears are the perfect complement to the wider range and join other recent additions including Superstar Bear, who will always stand out in a crowd with lemon yellow fur, Daydream Bear whose head is always in the clouds, and True Heart Bear, who always tells the truth.
There are now over 50 Care Bear to collect across different sizes and characters; including old favourites and new bears that have beautiful personalities to share and care!
Prices start at just £3.99 for the adorable Care Bears Micro Plush collectibles, which at 7cm tall deliver all the magic of Care Bears in a smaller but just as adorable format. Plus, there's the brand-new Care Bears Peel & Reveal Surprise Figures (RRP £5.99), which offer Care Bears fans an exciting surprise-reveal experience. Each pack contains a Care Bears bestie that's covered in a bright peelable coating. Collectors must peel away the coating to reveal which character has been collected. There are 15 to collect, each based on two BFF Care Bears remixed into one unique figure.
And let's not forget the adorable Care Bears Bean Plush characters, which at £8.99 RRP also make an easy pocket money grab. There are nine characters to collect in the range, with more on the way.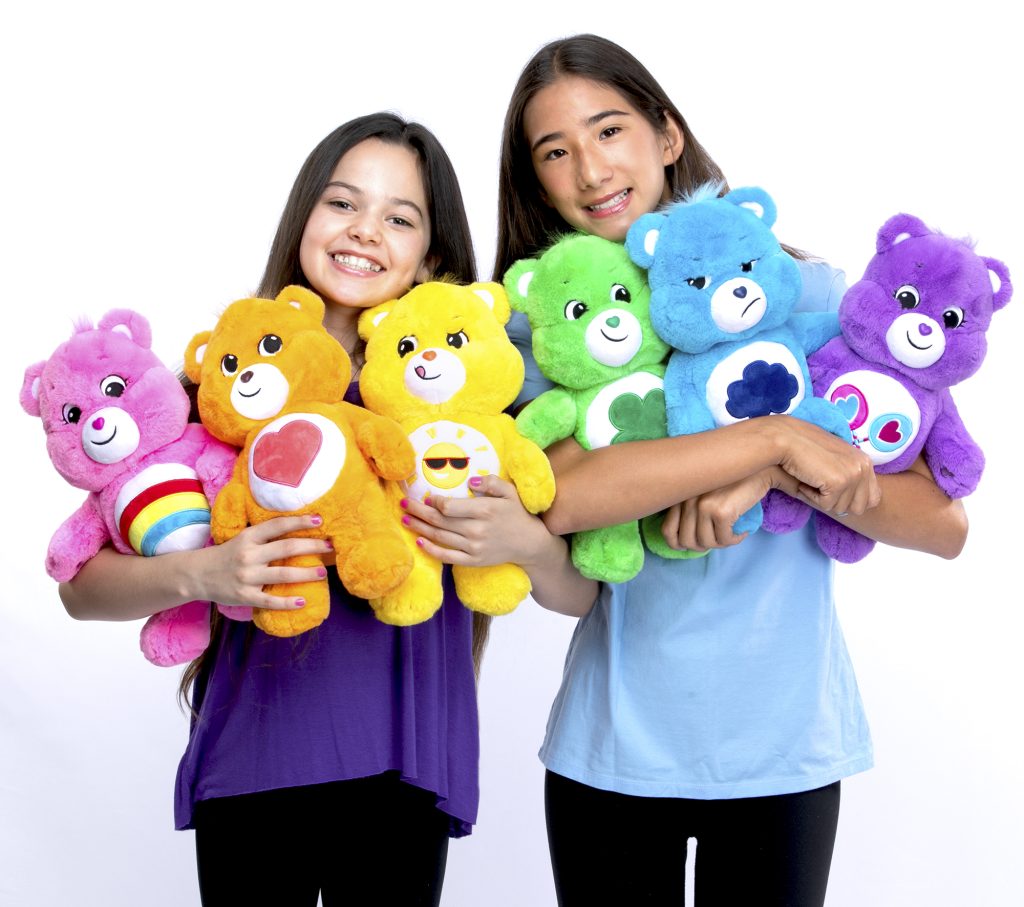 Head back to the main Care Bears takeover page to continue the fun.