This week, we've been bringing you up to speed on Sesame Street Mecha Builders. Milkshake!'s brilliant new series reimagines much-loved favourites Elmo, Cookie Monster and Abby Cadabby as robot heroes-in-training who use their STEM superpowers to solve wacky, larger-than-life problems. Along the way, the series aims to help children aged 3+ practise foundational critical thinking skills while laughing along with their Sesame Street friends.
You can read more about Mecha Builders in our feature here. And be sure to tune into every fun new episode every weekday at 7.15am on Channel 5's Milkshake! But first, let us introduce you to the characters from the show…
Meet the Mecha Builders
Mecha Cookie Monster
Does anything need smashing because Mecha Cookie is on the job!
Mecha Cookie's hand becomes a huge hammer ready to take on the trickiest of problems! But the team must be careful because in true Cookie Monster fashion, Mecha Cookie still has his insatiable appetite and needs to smash then eat!
Mecha Cookie is also ready to SPRING to action with his spring boots, and he also rolls right ahead with the ability to transform his hands into a steamroller.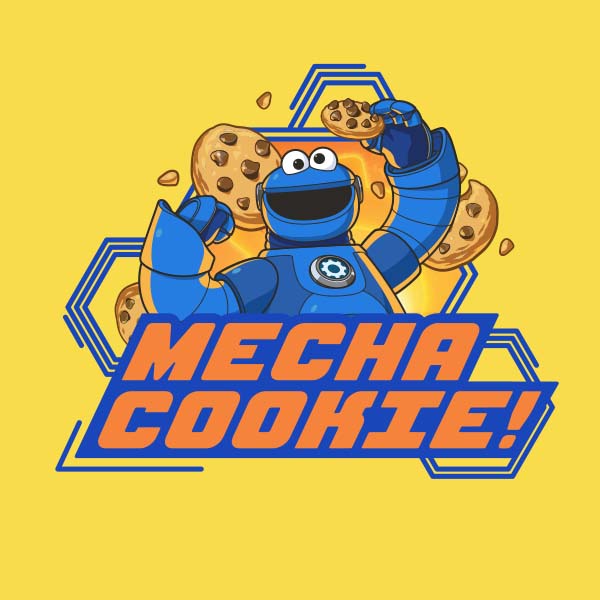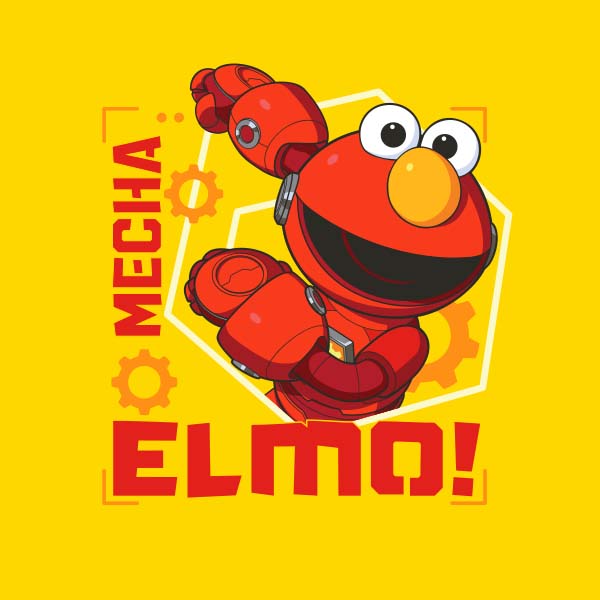 Mecha Elmo
Mecha Elmo is that same kind, friendly, and outgoing monster but with Mecha skills! Mecha Elmo has all the tools to solve any problem, but he's still learning how to use them!
Mecha Elmo is very well equipped with a drill, laser cutter, crayon, screwdriver, paint brush, wrench, plunger, tennis racket, umbrella, pinwheel, whisk, squeegee, hair dryer, fan, grappling hook, confetti cannon, tape dispenser, toothbrush, and last but not least—a BUBBLE WAND! He is also very proud of his Rollie. Things which allow him to get to where he needs to go in a quick yet also stylish manner.
Mecha Abby
Mecha Abby is excited to try anything and learns from her mistakes! As a natural leader, Mecha Abby keeps the team moving and problem-solving while also utilising her special Mecha skills.
Mecha Abby projects a visual representation of the problem with her API drone (Application Programming Interface), which serves as the S.T.E.M. visual encyclopaedia for the group.​
Mecha Abby soars to new heights with her mecha wings and through her stretchy arms, Mecha Abby can expand her presence and reach.​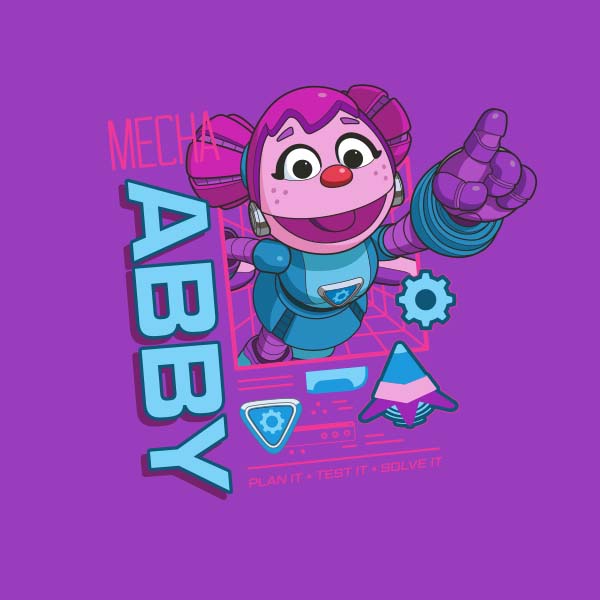 To head back to the main takeover page, click here.