Basic Fun! UK has taken over UKMums.TV to celebrate Care Bears' 40th birthday year! Still popular with fans young and old, there is a whole lot of love for the Care Bears!
But what does this year's lineup of Care Bears toys look like? Keep reading to find out more about the latest additions to the soft toy collection…
Introducing Care-a-Lot, Superstar Bear, True Heart Bear and Daydream Bear
Care-a-Lot is a very special bear! As the first ever Care Bear to exist in the magical kingdom of Care-a-Lot, this bear is the perfect character to celebrate 40 years of Care Bears. With a brilliant heart-shaped gem nose, silver glitter eyes, ombre, shimmering fur, purple paws with a 40th silver embroidered left paw and custom belly badge featuring the glittery kingdom of Care-a-Lot, this special edition bear is highly collectable and is available for a limited time only!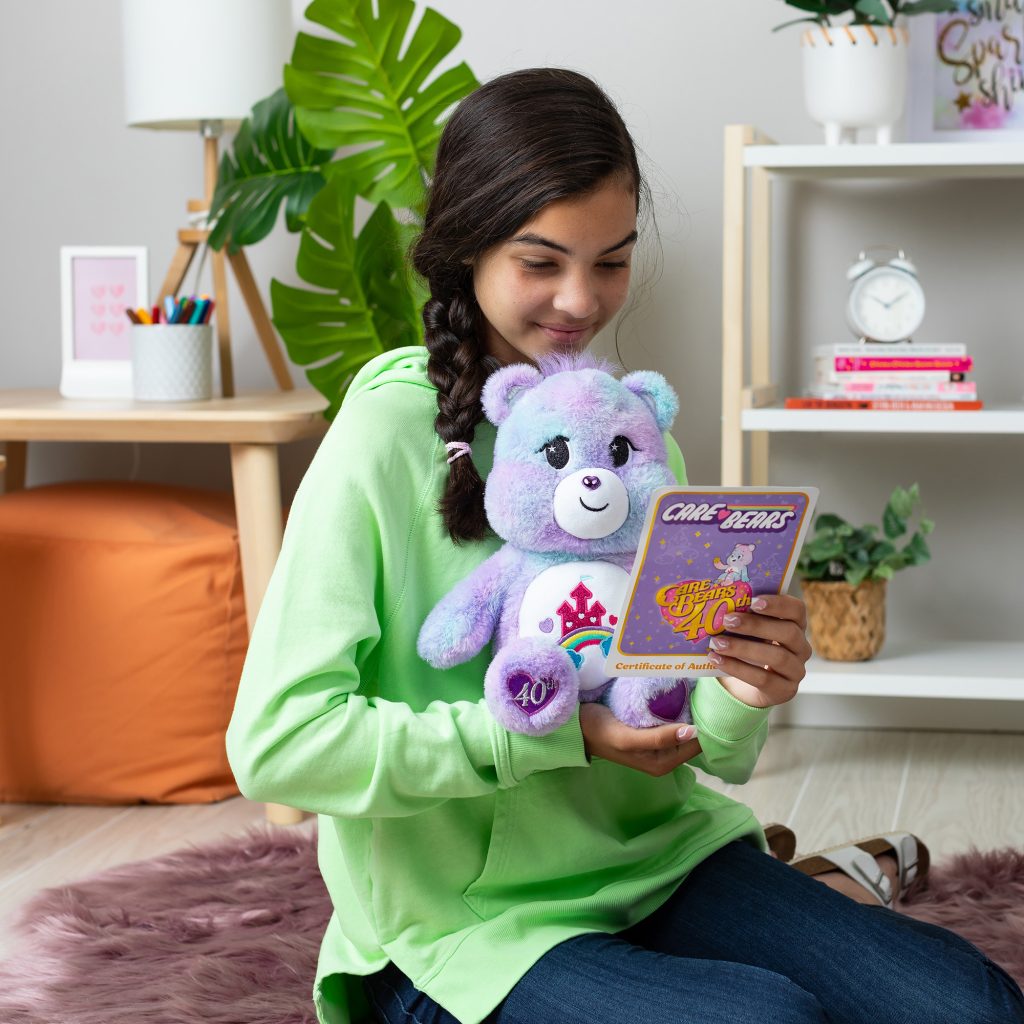 Superstar Bear will always stand out in a crowd… this bear has lemon yellow fur and a belly badge that features a heart inside a star. The badge is designed to remind us that there's a BIG heart at the centre of every "star "and whether you win, lose, or draw, it doesn't matter as long as you dazzle!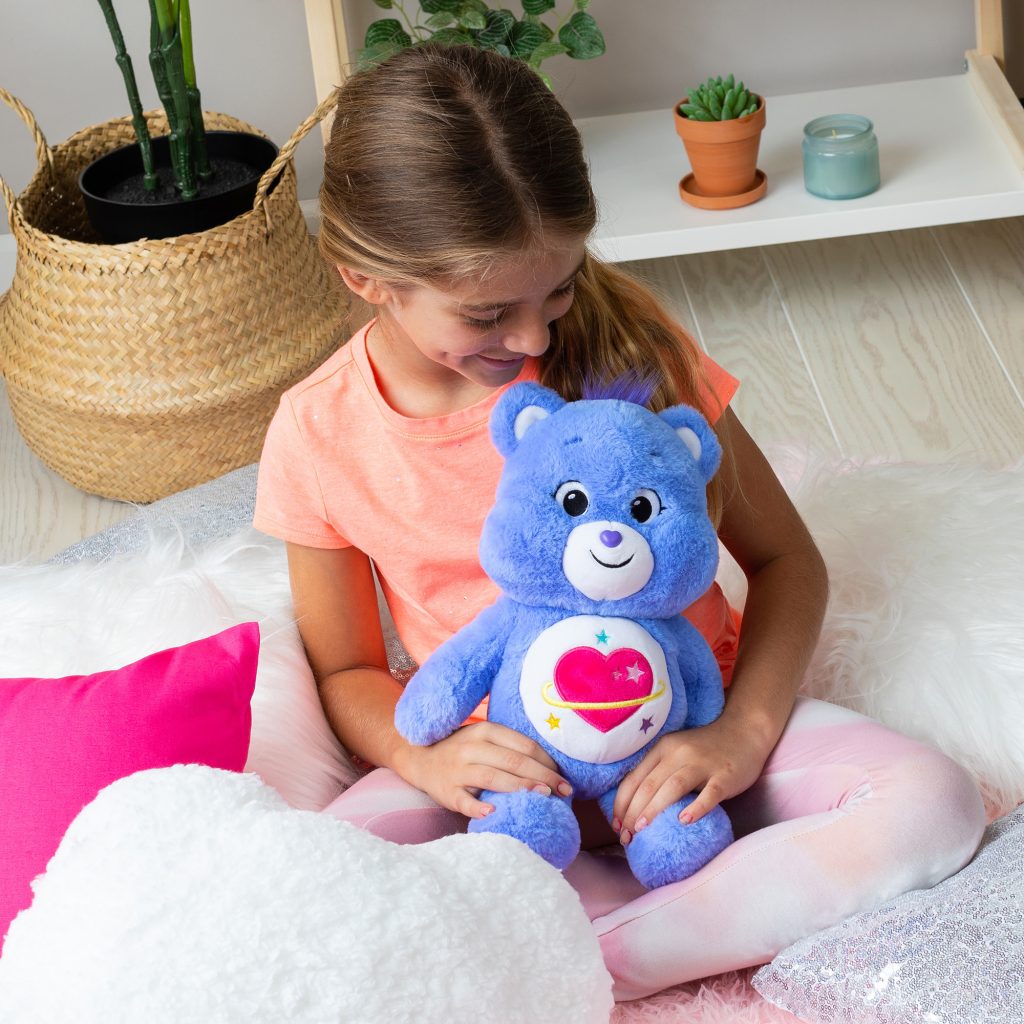 With perfectly pink fur, True Heart Bear is a bear that always tells the truth! True Heart's belly badge features a multi-coloured star with a glowing pink heart in the centre that shows us that the best, truest part of each of us radiates from what's in our heart.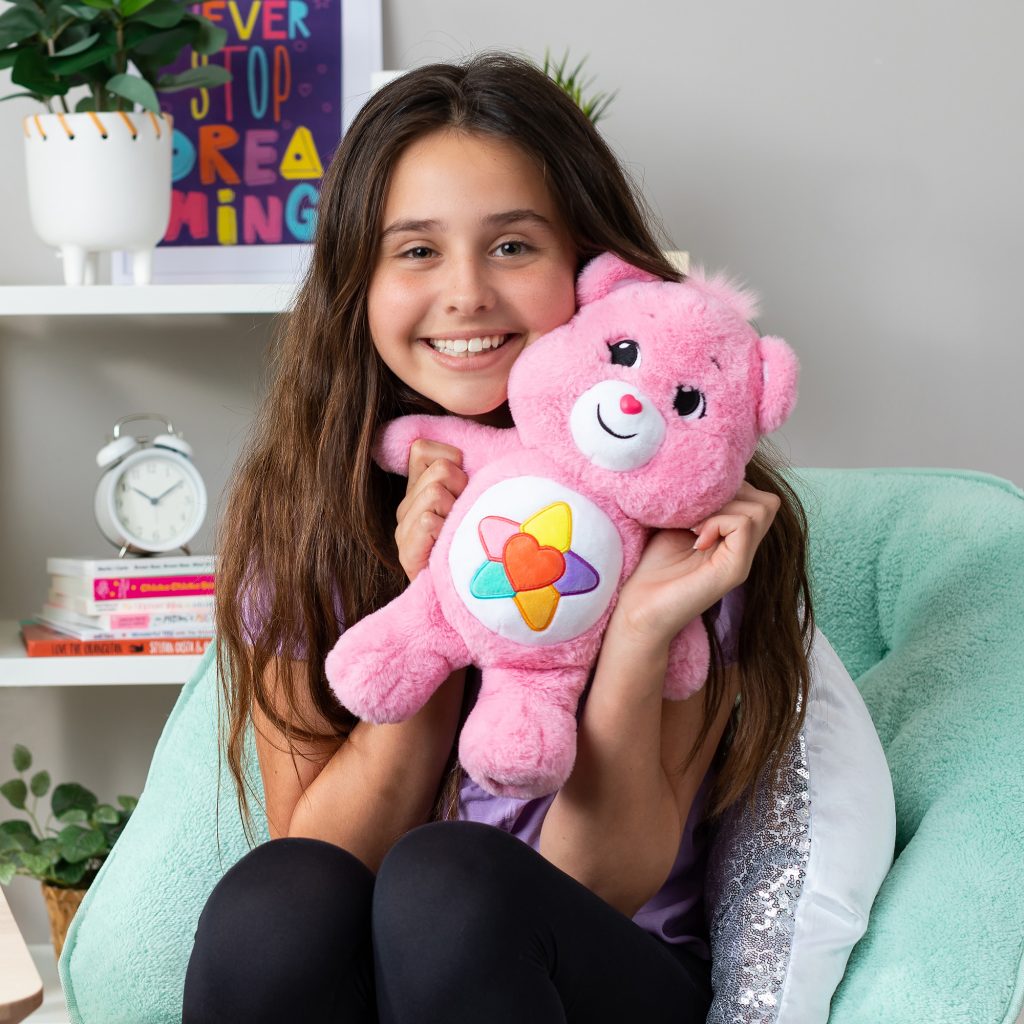 About the wider collection
These beautiful bears are the perfect complement to the wider Care Bears range and join other recent additions, including I Care Bear, who is made entirely from recycled materials, the optimistic Dream Bright Bear, and Togetherness Bear, the "one of a kind" bear who celebrates inclusivity.
There are now over 50 Care Bears to collect across different sizes and characters; including old favourites and new bears that have beautiful personalities to share and care!
The Care Bears toy collection is widely available from all good toy retailers, including many independent toy shops. Prices start at just £3.99!
For your chance to win the four newest additions to the Care Bears collection, courtesy of Basic Fun! UK, click here.