Character Options has taken over on UKMums.TV to introduce its loveable line-up of Squeakee Mini interactive pets! That's correct… Squeakee The Balloon Dog is back and he's brought friends!
This pedigree in the interactive toy world blew up on social media last year and Squeakee quickly became one the hottest Christmas toys of 2020! Now, Character Options joins us on the site to raise a paw for the latest arrivals in the Squeakee collection – Squeakee Minis!
The Squeakee collection may look like your ordinary balloon animals, but these toy pets are bursting with personality! So stay tuned and get ready to squeak with delight, as we introduce this adorable collection of interactive pets!
Squeakee Minis – RRP £9.99
Combining everything that kids love about balloons and playful pets, these Squeakee Minis are cheeky and squeaky! They make you sound so funny, when they repeat what you say in a squeaky helium voice! What's more, pat the Squeakee Minis and they'll give a 'squeak', and blow on their nose to hear them pretend to inflate and then 'pop' in a hilarious way! You won't find a more entertaining, funnier friend than the Squeakee Minis! There are three Minis to meet and collect!
Squeakee Mini's Heelie the Puppy
Meet Heelie, the little baby blue balloon dog! He fits in the palm of your hand and he's such a good boy! Press his adorable balloon button nose to activate the funny playback function that transforms any voice into hilarious helium chat! With his big, blue ears and his cute little tail which points up to the sky, this mini pet will soon become your child's new best friend!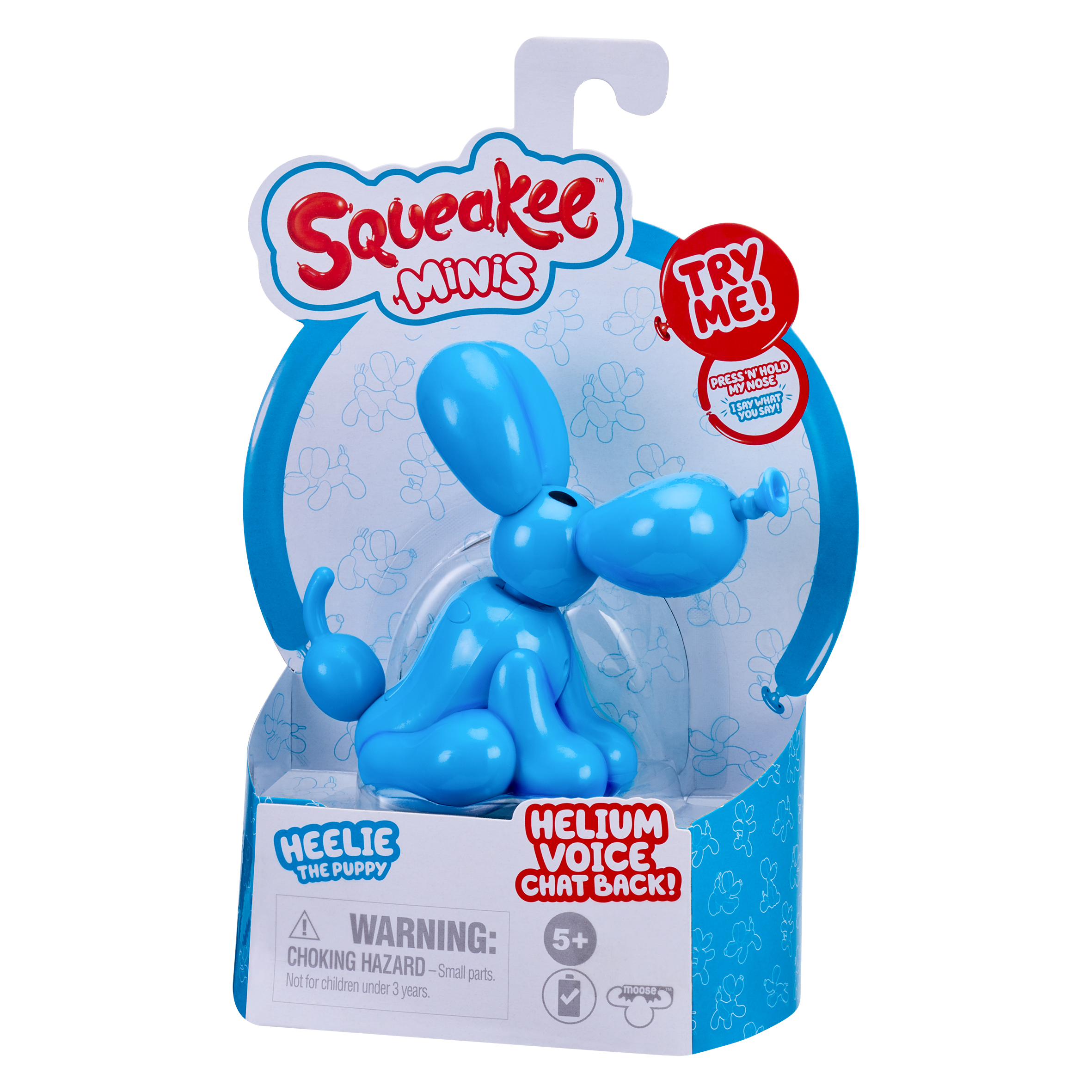 Squeakee Mini's Billo the Monkey
Say hello to Billo the Monkey! This adorable purple monkey makes for a mischievous little primate! She's a fine specimen when it comes to balloon animal pets and she's read to charm her way into the heart of the nation! Isn't it cute how she holds her arms out, just asking to be picked up?! Kids will love giving her a little fuss and playing with her loveable interactive functions!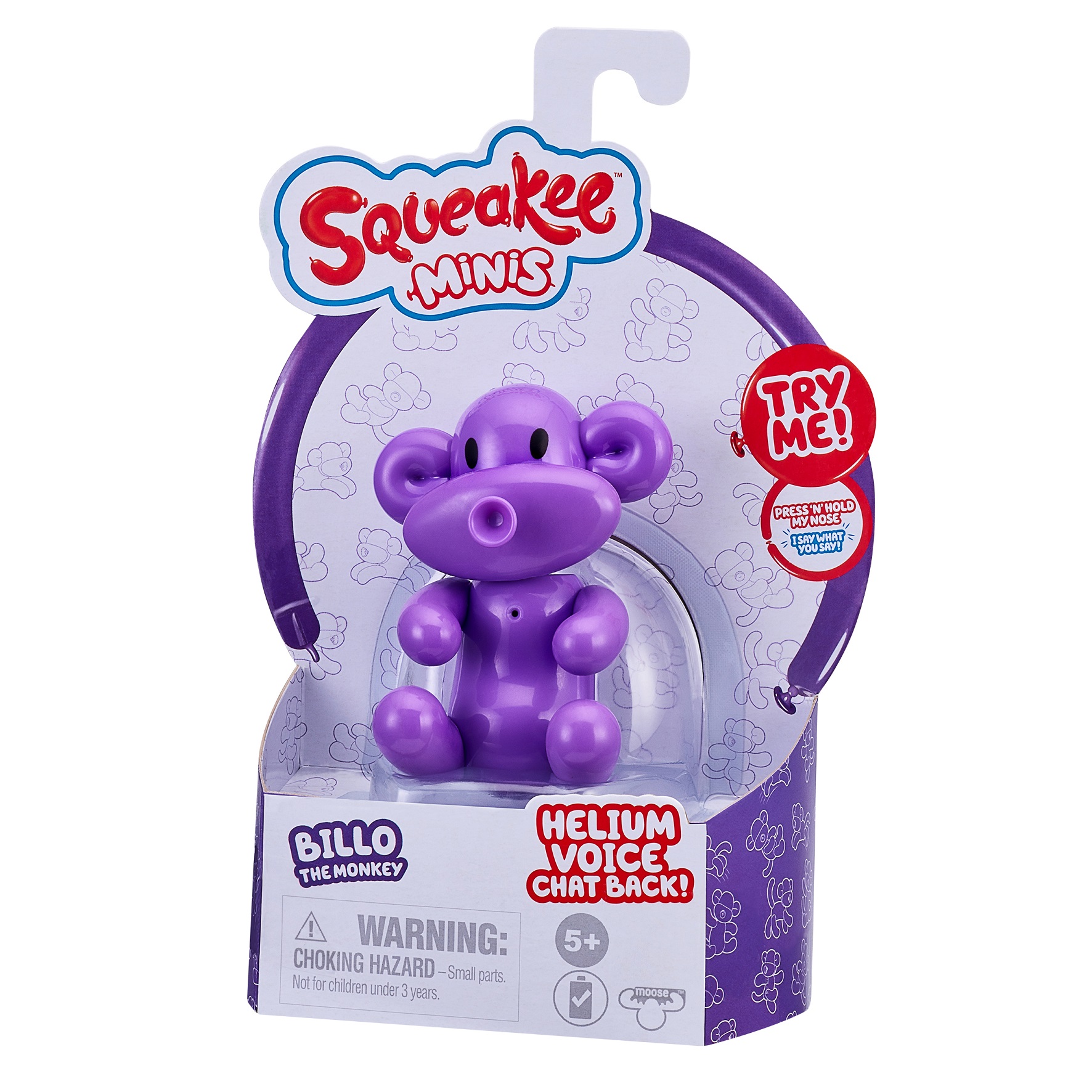 Squeakee Mini's Poppy the Bunny
Finally, get ready – children are going to go hopping mad for Poppy the Bunny! This hot-pink rabbit is ready to leap into playtime with her big long ears and funny interactive features. What child wouldn't love a balloon bunny buddy?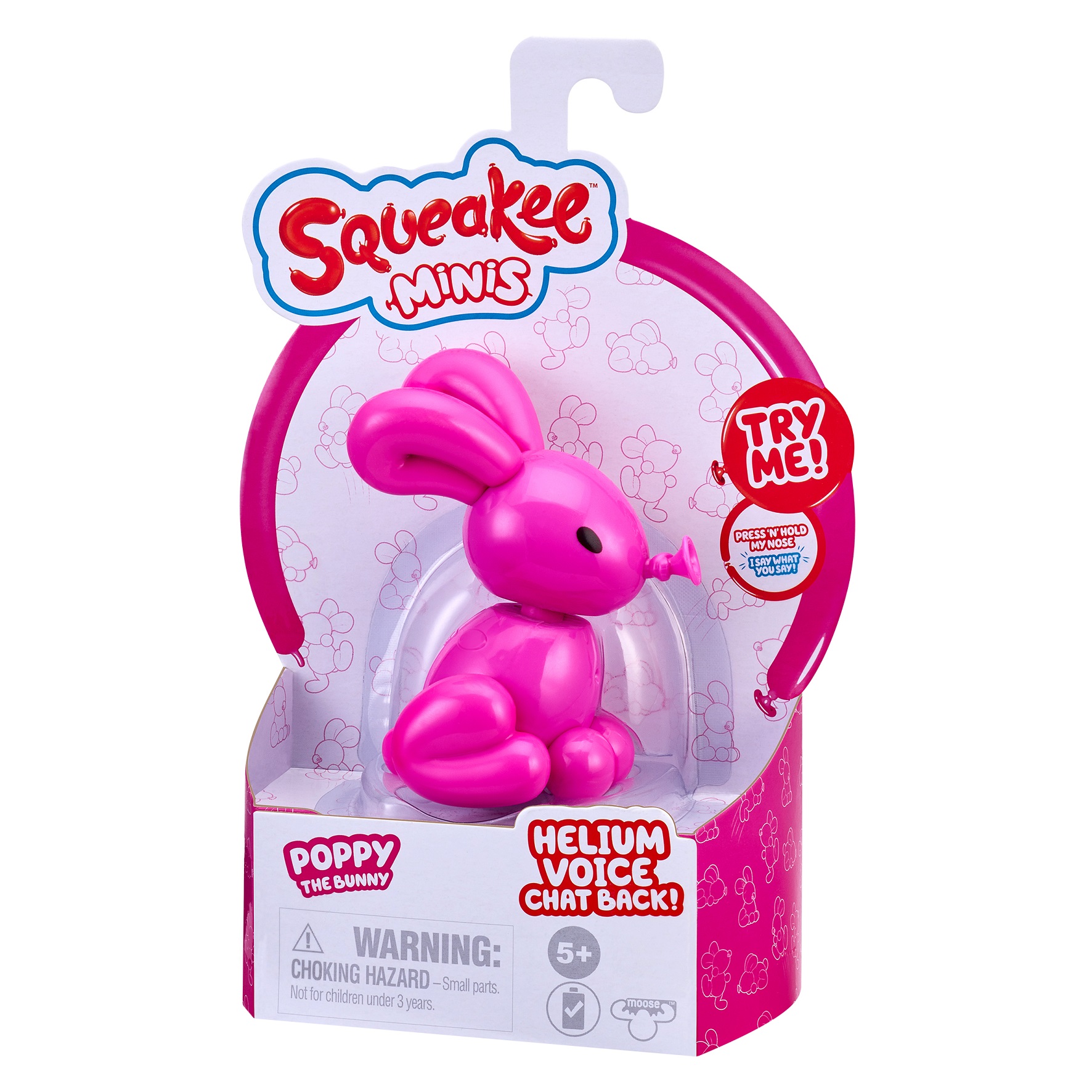 Squeakee the Balloon Dog – £59.99
Meet the original electronic balloon animal pet: Squeakee the Balloon Dog! He might look like your everyday balloon dog, but Squeakee will blow you away as he comes to life just like a real pup! This social media star was a super-popular choice last Christmas, thanks to his 60+ interactive sounds and movements! He responds to voice, touch, and to his favourite accessories!
https://www.youtube.com/watch?v=pihs43aD5xw
If your child would like a Squeakee Mini companion, you can shop the Squeakee Minis collection at Smyths Toys, Amazon, Character Online, and other toy stores and supermarkets
Alternatively, try your luck at winning an amazing Squeakee Mini pet in our competition here.