Flair joins us this week to introduce Peppy Pups – the cutest, most energetic best friends that your child could ever wish for.
With a soft coat and cheerful expression, Peppy Pups are like real puppies, who are ready to be nurtured and played with – all without the responsibility that comes with owning a real pet!
Peppy Pups follow you everywhere… Thanks to the included lead, kids can take their favourite four-legged friend with them wherever they go. They're so sweet and will walk – or run – happily behind you as you go! The best bit – Peppy Pups are kid-powered and require no batteries!
Just pull the lead and the Peppy Pups pup will follow along with a playful, bouncy walking style. With spring-action legs, tail and head, Peppy Pups move just like real dogs!
Introducing the pups…
There are four Peppy Pups to collect. Which will your child adopt first?!
The adorable, spotted Dalmatian is a loyal canine companion for kids!

The happy-go-lucky brown dog is super charming and fun to walk.

The French Bulldog has the most loveable face of all, with his cute little pink tongue, he'll quickly become an established member of the family!

And that's not to forget the super-cute, black and tan, blue-eyed Pug who is always ready for playtime…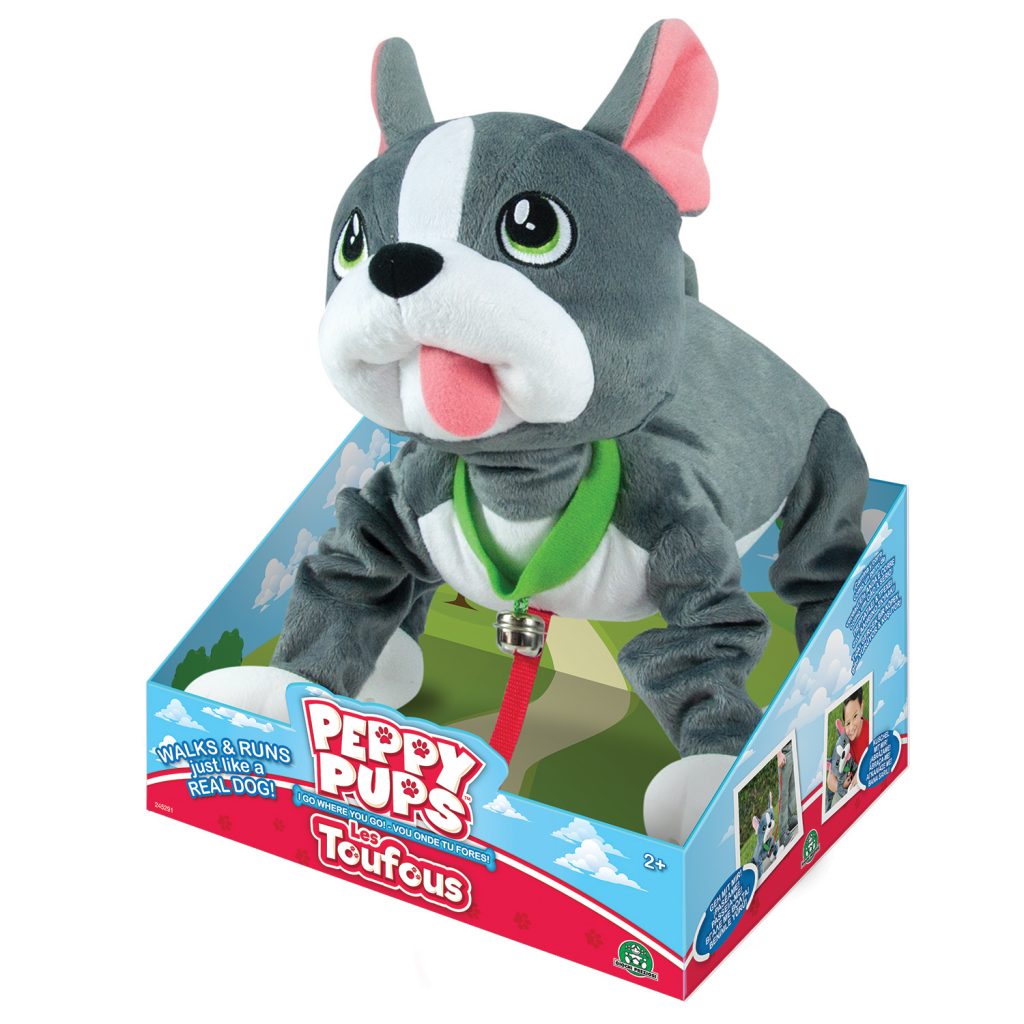 Click here to head back to the main #PeppyPups takeover page.