Does anyone know what Mickey Mouse's secret is to looking so youthful? He hasn't aged much at all! If you haven't heard the news, Mickey Mouse is turning 90 in just over a week and there's no shortage of #Mickey90 product out there to mark the occasion. Here is a list of some of our favourite items that we've seen so far…
Posh Paws Mickey 90th Plush
Posh Paws, renowned for its soft toys, is blowing up on social media with fans keen to get their hands on their very own cuddly #Mickey90 plush in time for the celebrations to start. The large collection of classic, collectible Mickey 90th soft toys from Posh Paws is perfect for Mickey fans no matter how big or small.
Mickey 90th Collection
Delicately made to be true to the original Mickey and Minnie style with their bold clothing and yellow boots, these 10 inch plush are super soft and a real collector's item in their retro style display box.
Mickey 90th Steamboat Willie Plush
The Mickey 90th Collection and the Mickey 90th Steamboat Willie Plush are two very different looking soft toys. This is the traditional plush that shows Mickey in his first animation, Steamboat Willie. Made in his true monochrome style including his iconic hat, this plush is oh so soft and another great item for collectors. This plush is available in the two huggable sizes of 10 inches and 20 inches tall, each packaged in a retro gift box. We don't know about you, but we love seeing how Mickey Mouse has evolved over the years!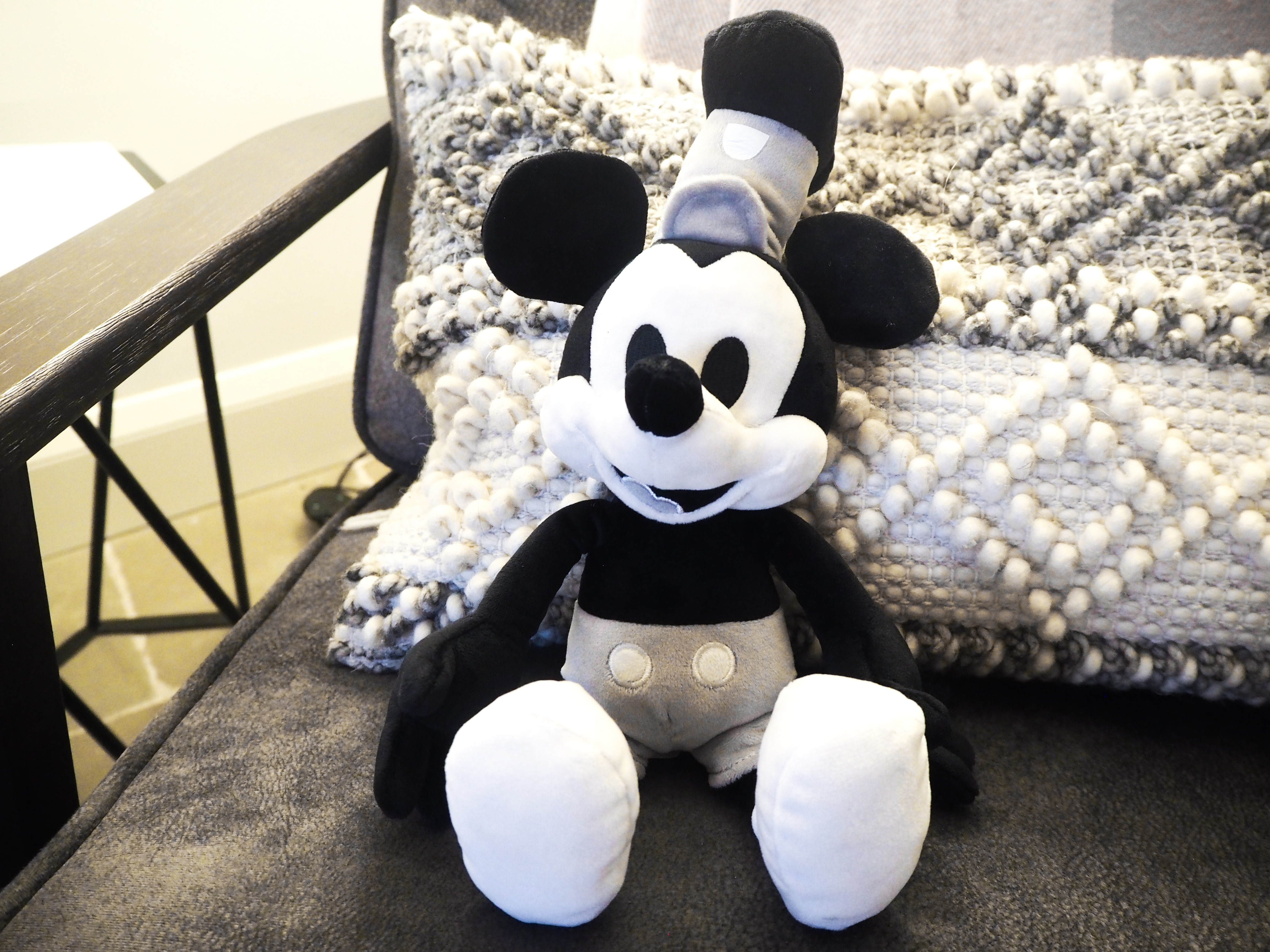 Kellogg's Mickey 90th Rice Krispies
It's known that breakfast is the most important meal of the day, so don't forget to pick up a box of  Rice Krispies multi-grain shapes where Kellogg's has added a Mickey Mouse themed 'glove' shape into the mix. Be sure to keep your eye out for the yellow Mickey boxes on your local supermarket shelves.
Smeg
Now if you haven't seen this limited edition Mickey Mouse fridge on your social media already, then now's your chance to fall in love! Smeg have unveiled a new kitchen appliance as part of Mickey's 90th birthday. It features an adorable print of Mickey reaching for the fridge door… super cool! You can find out more here.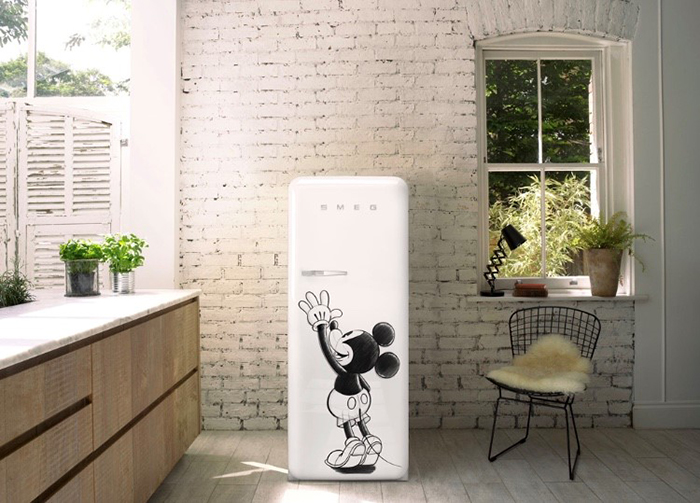 Disney x Vans
Vans has teamed up with Disney to launch a collection of Mickey 90th shoes and clothing perfect for mega Disney fans! We love these super retro, colourful 'Old Skool' trainers!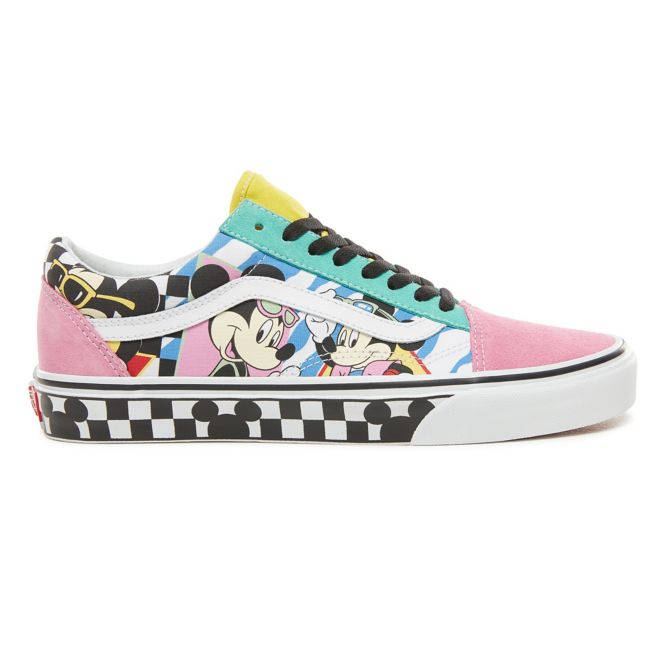 Have you seen any Mickey 90th products you can't wait to get your hands on? Let us know below!