Smoby is a one-stop shop for fun for young families! And this week on UKMums.TV it's all about Smoby's amazing roleplay toys, which you can read more about here.
But whilst the roleplay collection from Smoby is amazing, there is SO MUCH MORE to love and discover from Smoby, including playhouses, outdoor activity toys, and toys for the littlest ones!
Here are some highlights from the rest of the range…
Little Smoby
Available from Amazon (RRP from £32.99)
The Little Smoby collection is the perfect way to introduce little ones as young as 12-months-old to the trusted Smoby brand. The beautiful range comprises a super-fun Activity Cube that features more than 13 different activities, an exciting Activity Table, with multiple areas of interest, as well as a 3-in-1 Walker to help children take their first steps safely and develop their motor skills. Styled in soft gender-neutral, pastel tones, each item in the range helps support early develop, whilst also encouraging curiosity and exploration.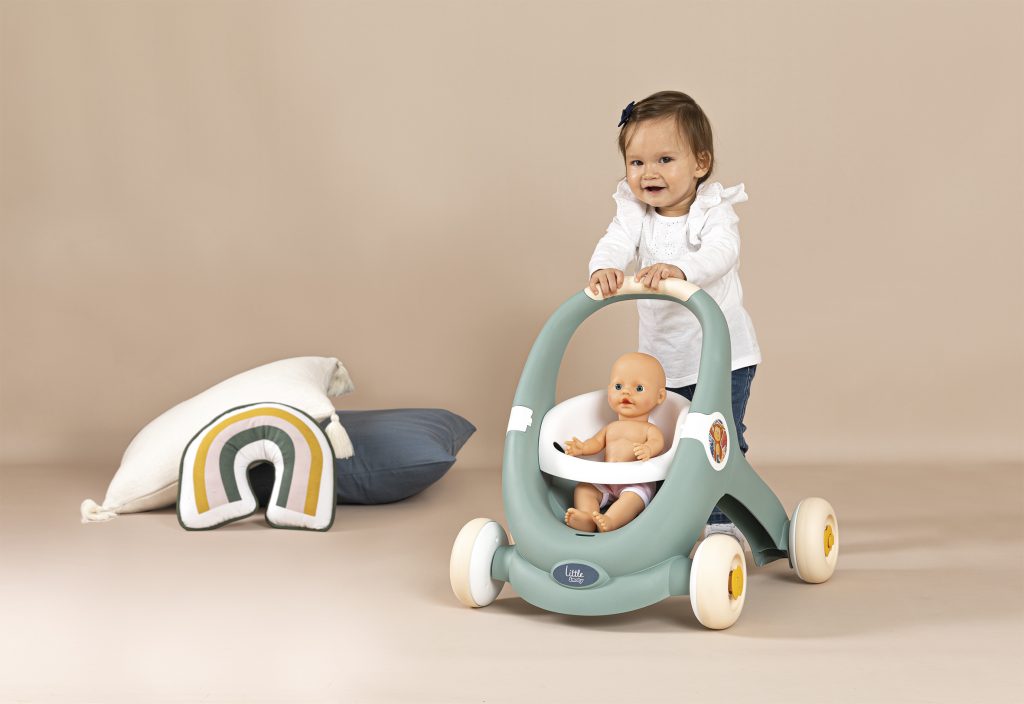 Smoby Nature Playhouse with Kitchen
Available from Argos (RRP £154.99)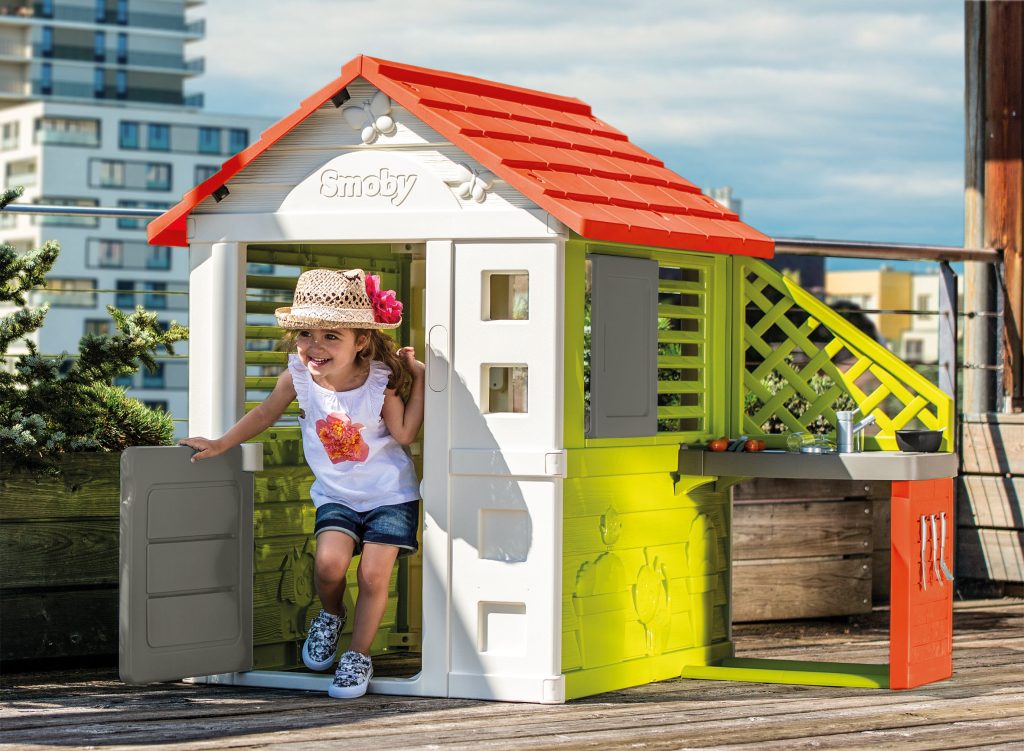 Kids can cook up a storm with the Nature Playhouse and Kitchen! This vibrant playhouse has everything kids need to play and cook tasty dishes thanks to the included grill and accessories like sausages, glasses, plates and cutlery, to name a few… Everything you need for a sunny meal outside! Practical and sturdy, the Wendy house is anti-UV treated and features two windows, but if your little one wants some shade, they can simply slide the shutters.
Smoby Garden Kitchen
Available from Very (RRP £79.99)
Kids can host their own barbecue summer parties with this outdoor kitchen playset. With a grill, fryer, and sink with water pump, children will have all the tools and accessories required to pretend play at cooking up a treat! The set comes with all the utensils and sauces required for a full-on outdoor feast.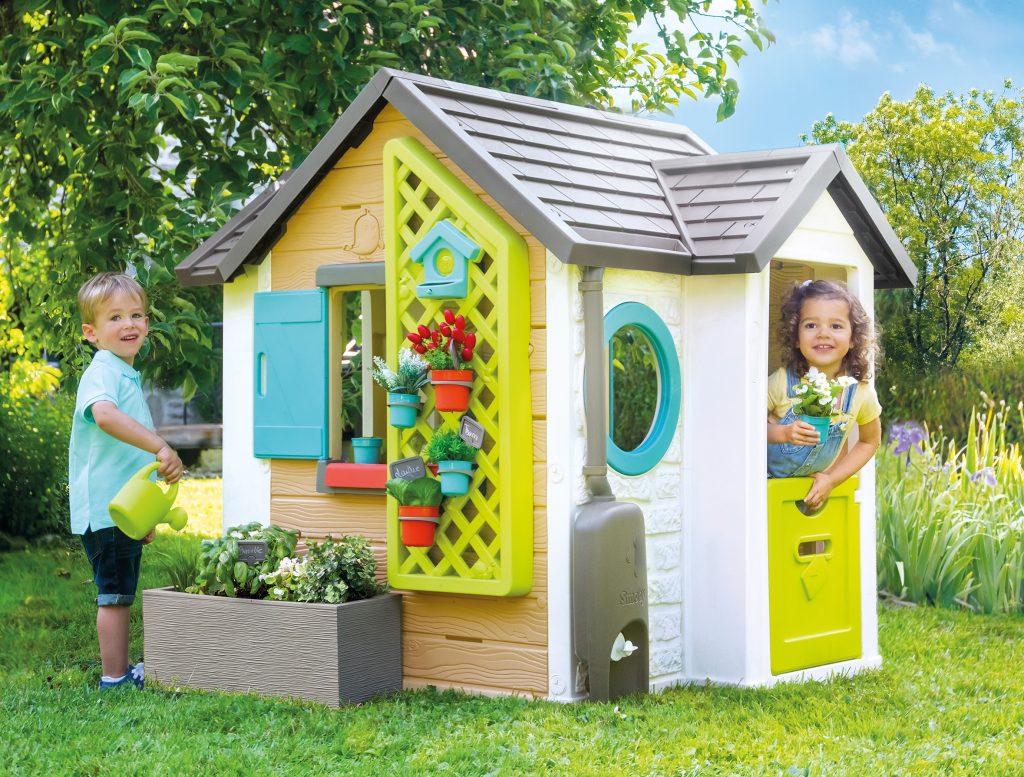 Smoby Chef House
Smoby Chef House (RRP £364.99)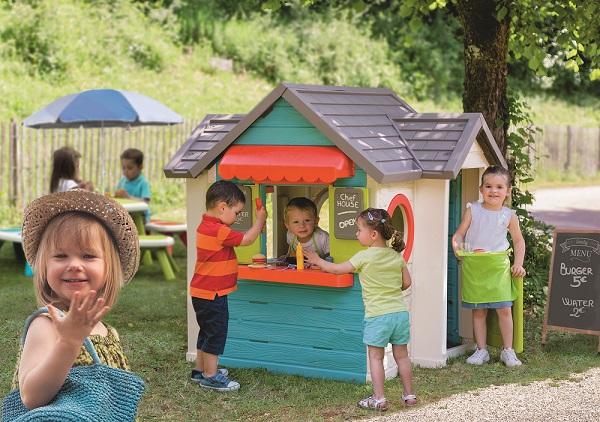 Kids can cook up a whole lot of fun with the Smoby Chef House. This cool playhouse allows for plenty of playtime possibilities thanks to the abundance of features included. The half door and windows with shutters welcome plenty of light as cooking takes place in the kitchen. And the utensils and condiments are included too, so your little one is ready to re-enact the entire restaurant experience with their friends, on their own terms.
Smoby Sweet Corner Playhouse
Available from Smyths Toys Superstores (RRP £179.99)
This themed set looks just like an ice cream parlour and comes packed with fun features to make roleplay as realistic as possible. This set up comes complete with a "Sweety Corner" sign with sprinkles, as well as a sliding exterior sign to draw up the menu. Customers will be invited to place their orders at the window; then kids can pretend play at preparing and serving their treats.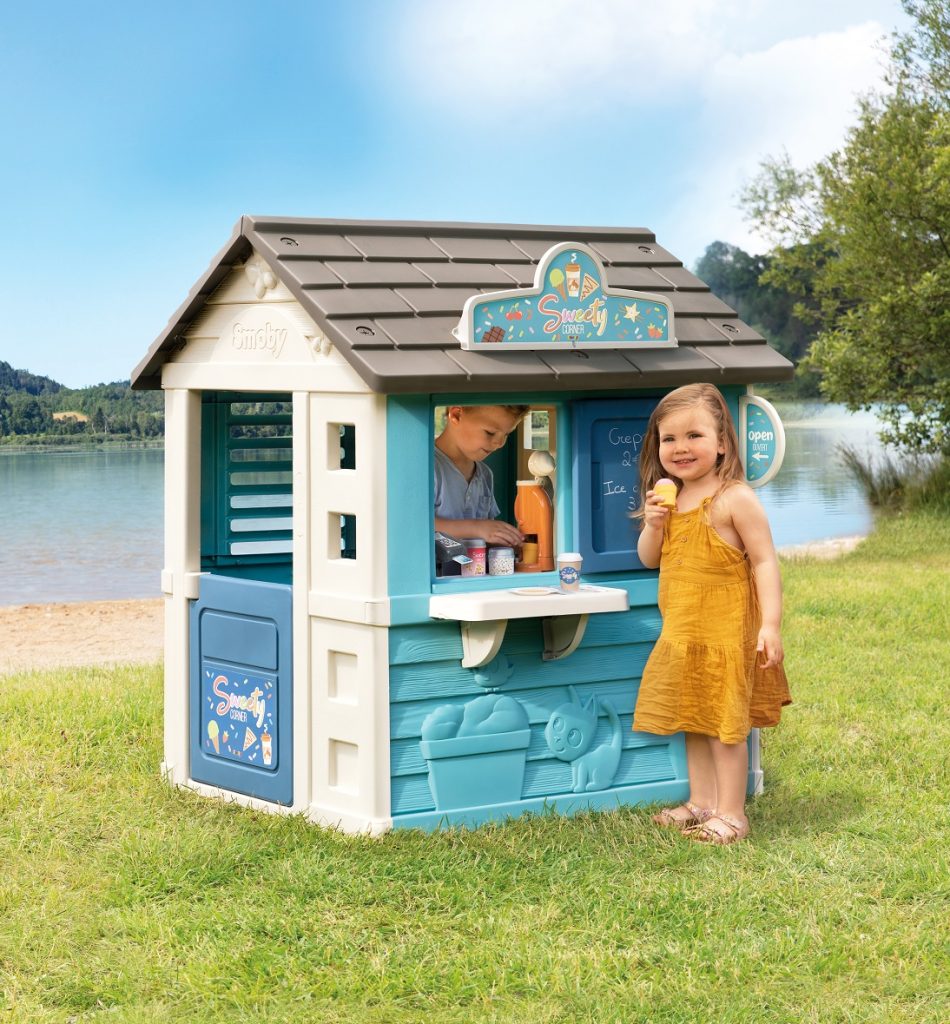 Smoby House On Stilts
Available from Amazon (RRP £434.99)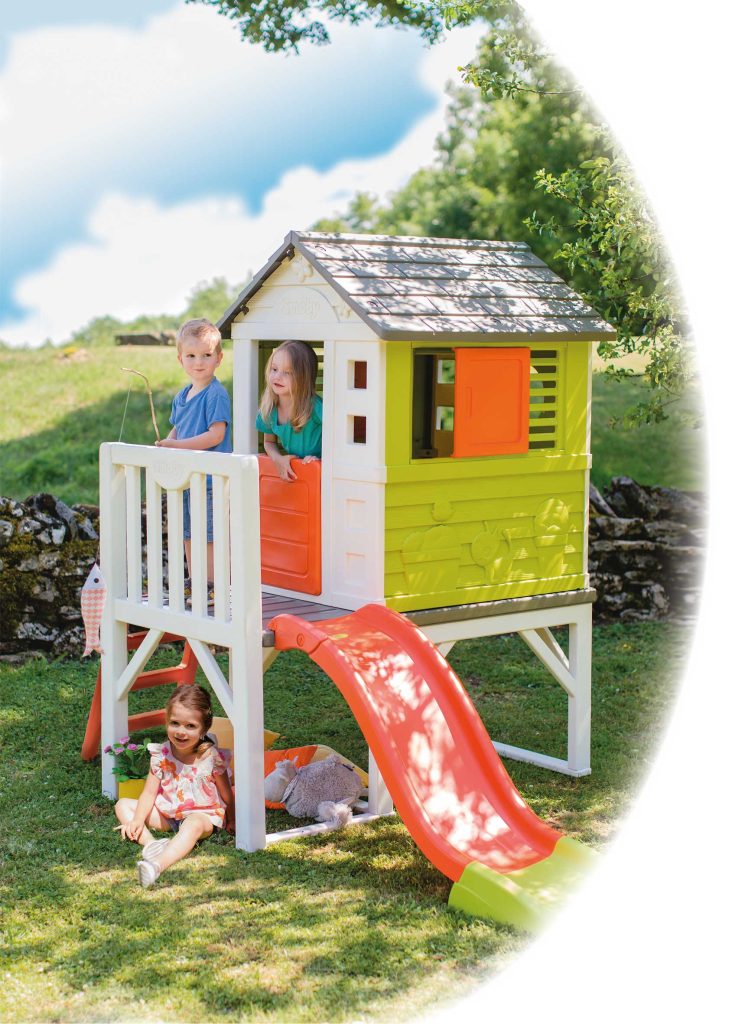 This super-popular treehouse-style playhouse is set on a 70cm platform.
Children can climb the ladder to reach their hut and enjoy plenty of fun with the slide!
Smoby GM Slide & Funny Slide
Available from Amazon (RRP £89.99 / £149.99)
The GM Slide is perfect for little ones aged two-years-old and over who are taking their first glides.
And the Funny Slide is a real crowd-pleaser! This robustly built blow-moulded double wavy slide is two-metres long and comes with an extra-wide base and non-skid steps to make it super-secure. When the weather is hot, families can join a hose to the underside of both slides to create a waterfall that will cool little ones off nicely!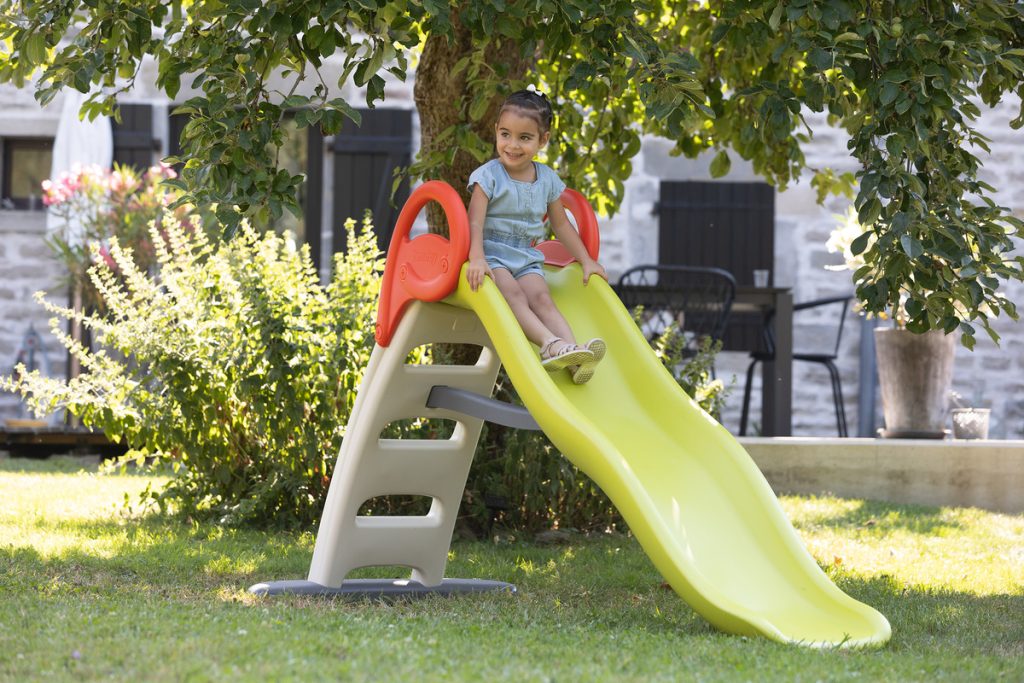 Which outdoor toys would your little one love best? Let us know on our Facebook/Twitter pages!
To head back to the main takeover page, click here – there is a competition, free downloadable activities and plenty more to discover from Smoby!