Nappies and multivitamins may not be the sexiest products on the planet but they're a necessity! This little round up of mum and baby essentials might not be top of your wish list, but you'll be so glad of them.
Basic Essentials For an Easier Life
From state of the art baby monitors and clever bluetooth thermometers (that even have apps to track your baby's temperature); to environmentally friendly antibac gel and bamboo reuasable breast pads.
These are the kind of essentials that every mum (especially those with a new baby) need — but no-one talks about because they're not particularly glamorous!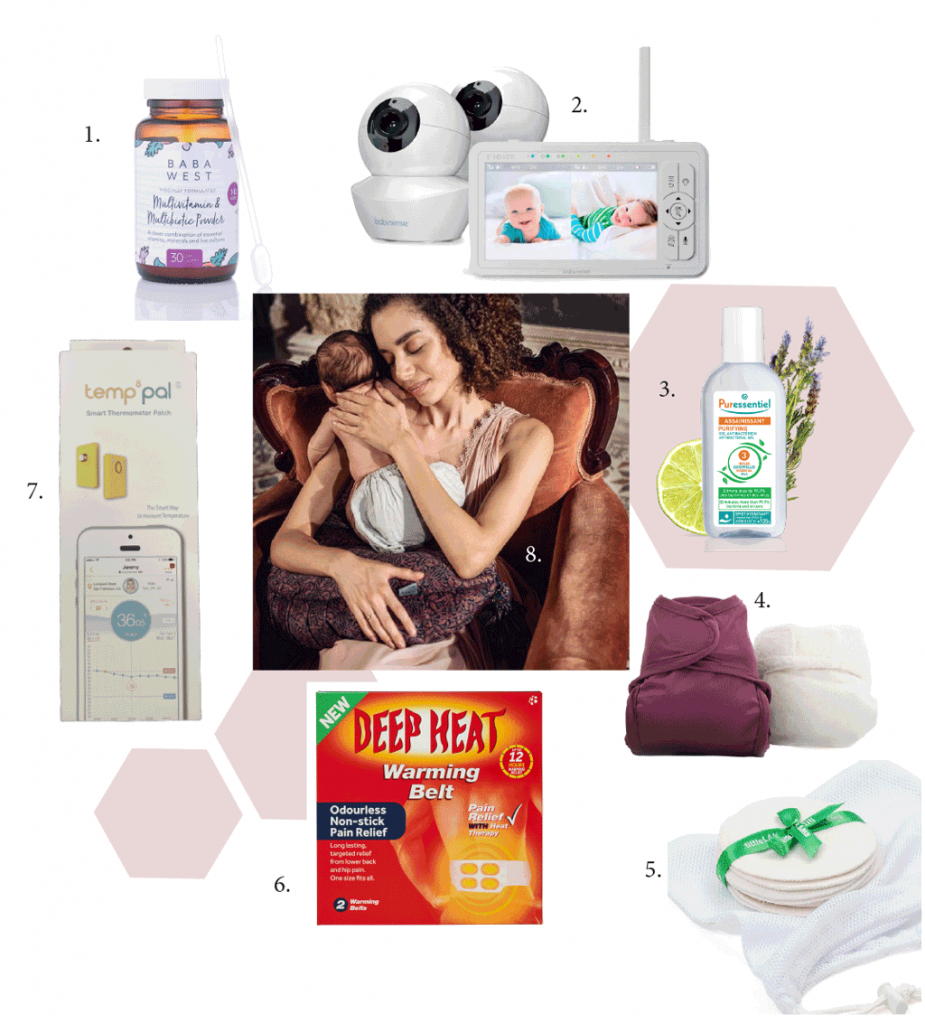 Contented Mums & Contented Babies
There are so many things we can invest in, that will help to make our lives a little easier, when we have very young children.
We wrote recently about our favourite baby sleep aids.
From entertainment to baby carriers, you'll be sure to find something there, to add to your wish list.
And — not only that — we've also put together a round up of the very best in pregnancy and maternity wear.
Pre and post natal wardrobe essentials to help you look (and feel) great.