Nowadays, baby monitors are an essential piece of kit for the nursery and they are designed to give parents peace of mind, both at home and when you're out! Here is our pick of the best baby monitors.
1. Tommee Tippee Closer to Nature Digital Sound Monitor – RRP £59.99
This wireless audio monitor from Tommee Tippee has a strong signal coverage as well as a decent battery life. With a range of up to 300m and two-way audio you can talk to your baby when you're not in the room and hear their responses. The parent unit has a lot of features for the price, including a temperature display, gentle nightlight, a paging feature, a warning light for low battery or poor range as well as belt-clips making it easy to carry around.
2. BT Video Baby Monitor 3000 – RRP £79.99
Not only does the BT Video Baby Monitor provide great sound quality, but it has a strong signal coverage too. With five soothing lullabies, infra-red night vision and a temperature display, you will feel reassured knowing that your child is sleeping safe and sound.
3. EZVIZ Mini O Indoor 720P HD CCTV IP Camera  – RRP £39.99
While the Mini O isn't strictly a baby monitor, it can be used as one. This sleek-looking camera connects to your smartphone, tablet or computer which allows you to monitor your child. With a magnetic base it quickly clamps to most metal surfaces within a room for easy setup. With two-way audio, HD day-and-night video and motion detection alerts sent straight to your phone, this affordable solution will complete any nursery and offers peace of mind knowing that your baby is protected. Using the EZVIZ App, you can view crystal clear video anytime from your chosen device and with the majority of people carrying their smartphones or tablets wherever they go, this gives you quick and easy access to check up on your child.
4. Panasonic Smart Home Baby Monitoring Camera Kit – RRP £200
With a premium price tag, this Panasonic Camera Kit certainly looks fancy and has been designed for the smartphone era. Using the power of tech this baby monitor hooks up to your smartphone or tablet, allowing you to watch over your baby's room, hear and even speak to your little one. What sets this baby monitor apart from the others is that it alerts you of when your baby wakes or if there is a change in temperature. It features five lullabies too that can be played remotely to help send your little one off to sleep. As if all that wasn't enough, the monitor comes with a smart hub, night vision and a two-way talk option.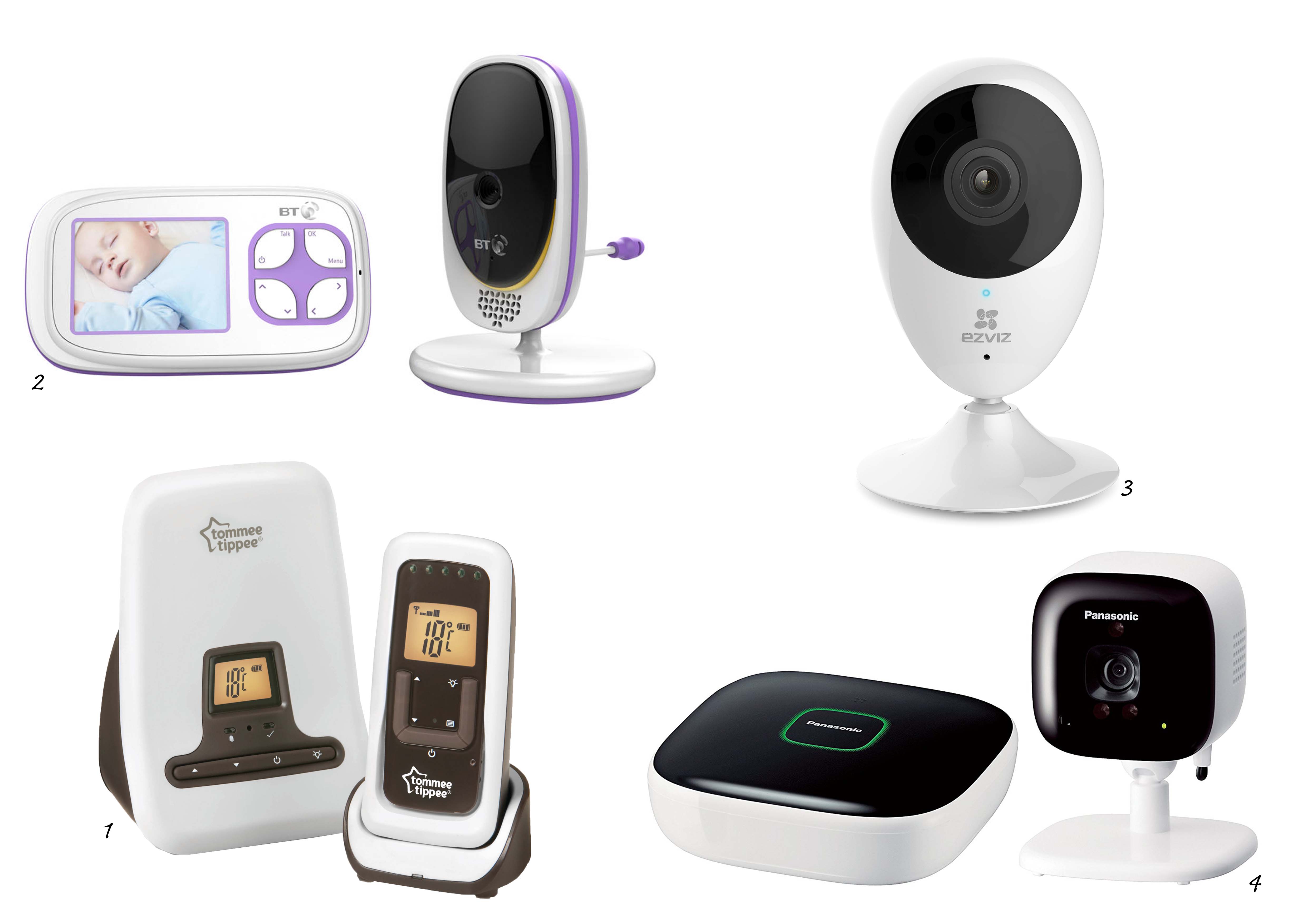 There are so monitors on the market – which one have you got and what features made you choose it? Let us know over on our Facebook and Twitter.
Main image taken from Pexels.