We are yet to meet a child who doesn't love dinosaurs! They are just so ROAR-some (we couldn't resist)! As part of the Gigantosaurus The Game takeover, we've taken a look at some of the best dinosaur merchandise available.
Gigantosaurus The Game – available for Nintendo Switch, PS4, Xbox One and PC from Friday 27th March – RRP £34.99
The most exciting episode of Gigantosaurus yet is one your little one gets to play in. But will they be the most roarsome explorer or the fastest racer? Kids can play together with friends and family to help Rocky, Tiny, Mazu and Bill save the day – before dino-dashing to the next zone. Dinosaurs have never had such giant fun.
Gigantosaurus The Book – RRP £6.99
Gigantosaurus by Jonny Duddle is perfect for story time! All young dinosaurs are warned about the scary Gigantosaurus, so one of them volunteers to keep watch for the others while they play. But Bonehead, the lookout, quickly gets bored, and he can't resist shouting, "GIGANTOSAURUS!" just to see what the others do. When his friends finally wise up, Bonehead is in for a rather snappy (and crunchy) surprise!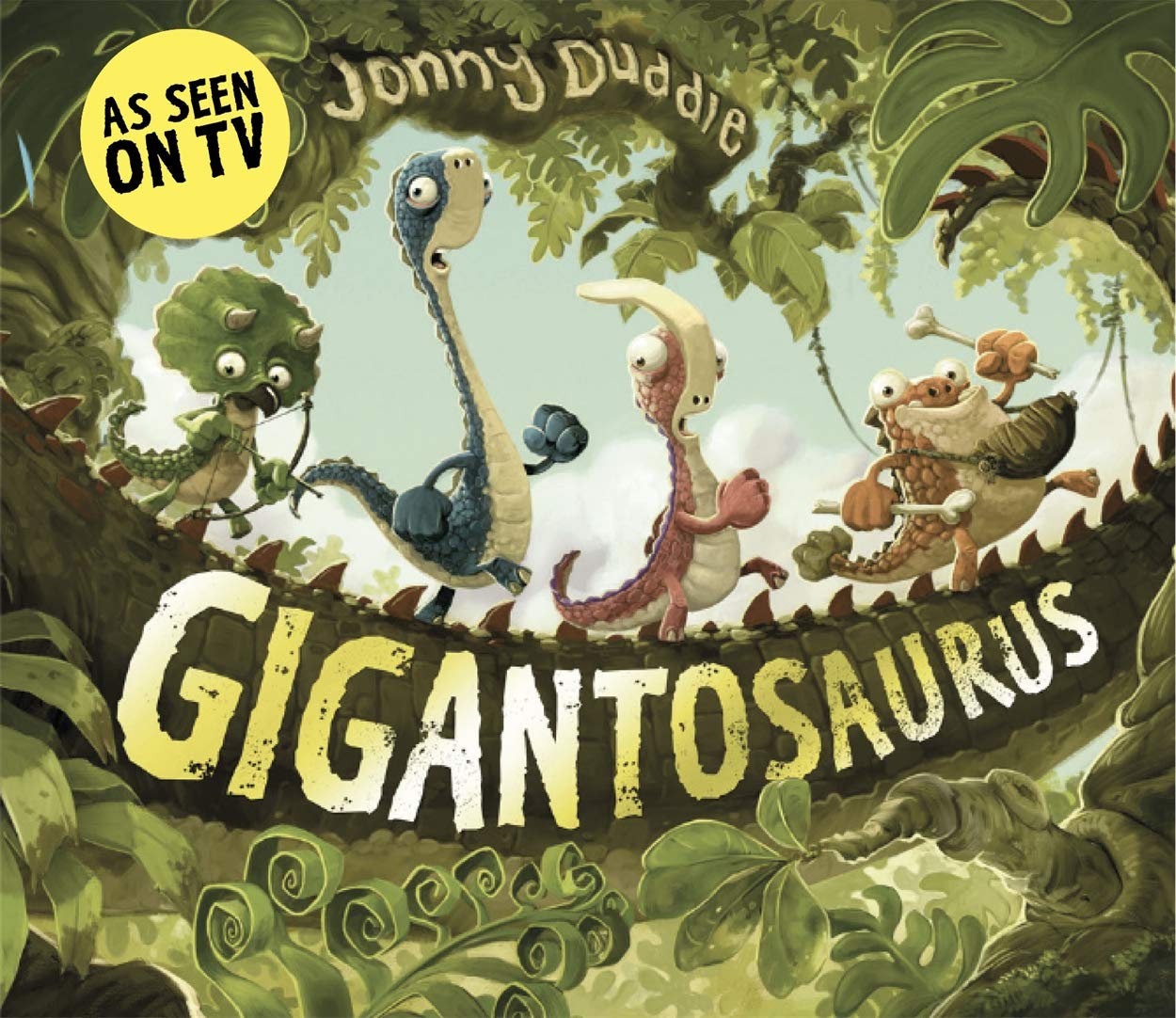 Deadliest Dinosaurs Giant Floor Puzzle, 60pc – RRP £9.99
This bright, colourful fun-to-learn jigsaw from Ravensburger is a great way to discover fascinating facts about dinosaurs. The puzzle shows the deadliest dinosaurs from the Triassic, Jurassic and Cretaceous eras including the Arizonasaurus, Stegosaurus and the Tyrannosaurus Rex, to name a few. The puzzle comes with an in-box leaflet detailing the height, length and weight of each dinosaur, so young puzzle fans can compare them, and decide which is the deadliest!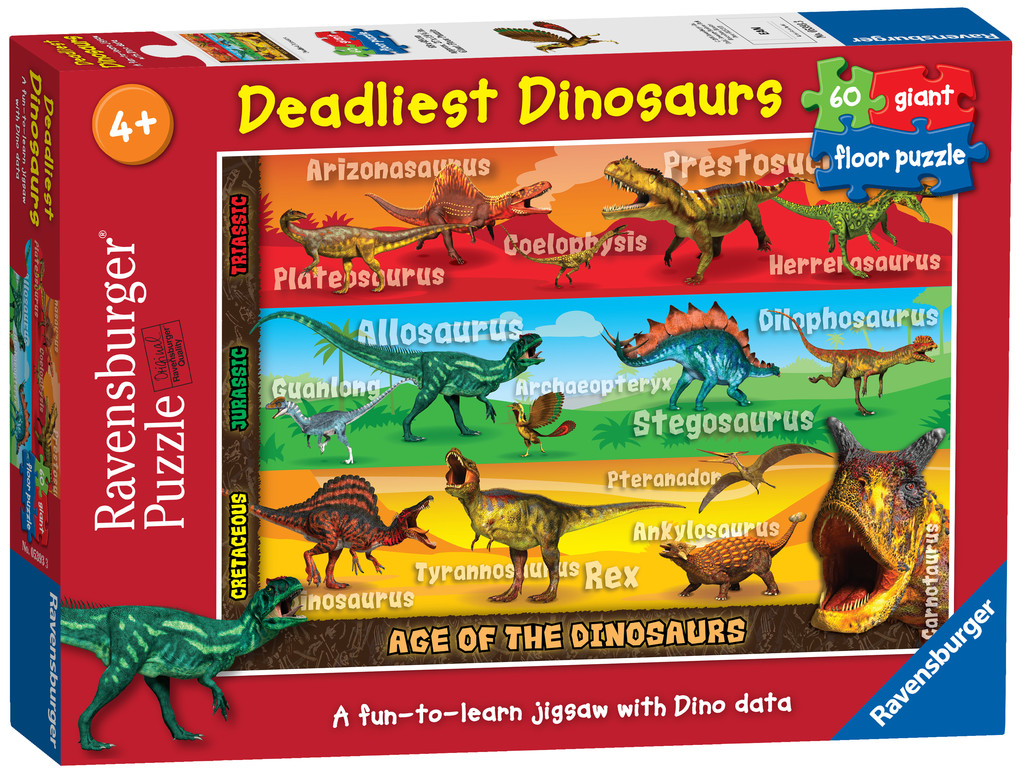 Dinosaur Ready Made Lined Curtains – £25.99 and Dinosaur Bedding Set Multi – £13.99
These dinosaur readymade curtains from Terrys Fabrics are the perfect addition to any fossil hunter's bedroom space! Complete the full set with a matching duvet and pillowcase; this charming pattern is both vibrant and adorable and is sure to make a statement in your little one's bedroom space.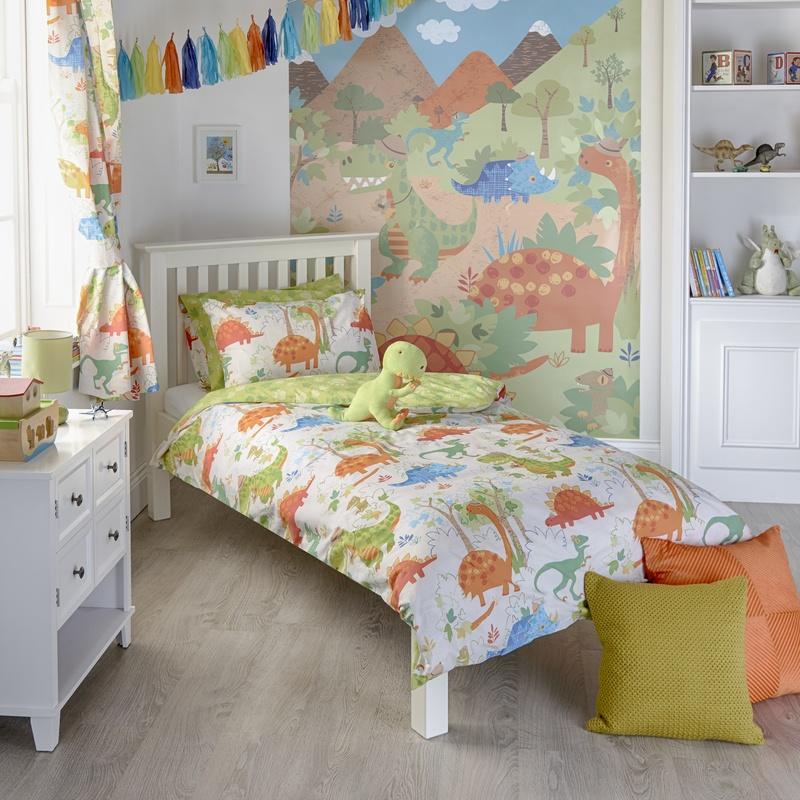 Jellycat Puffles Dino Small – £15
Because dinosaurs need hugs too! Made from super soft plush and featuring an adorable, friendly face and cute dino spikes, Puffles Dino is impossible to resist. Pocket sized for little ones to hold, it is sure to become a favourite nap-time buddy – he will protect your little one!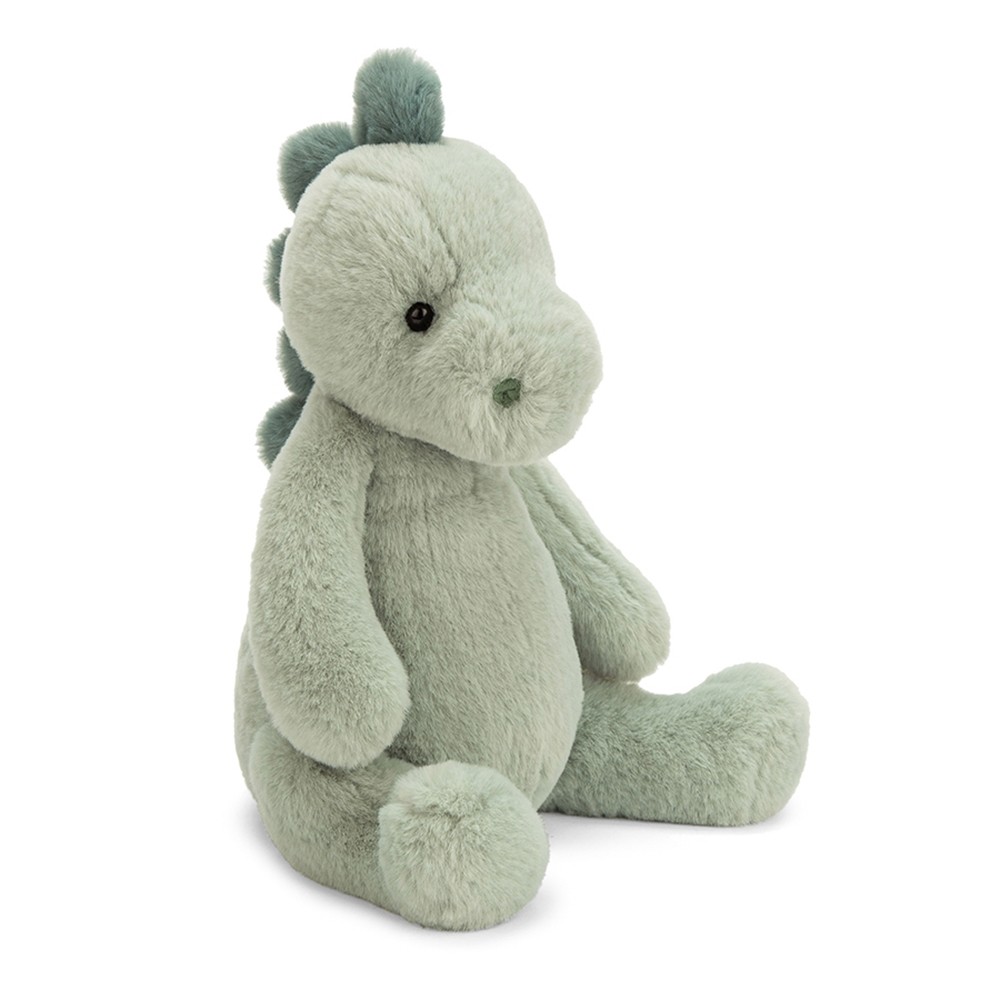 What dinosaur merchandise is your little one loving right now? Let us know by commenting down below or over on Facebook and Twitter @UKMumstv.
NB: some of the items in this feature were gifted for review.