With the festive season just around the corner, we thought you might appreciate some gift inspiration! So, as part of the Ricky Zoom takeover, we've scouted out some of the best Ricky Zoom products from his Zoomtastic range.
Ricky's House Playset – RRP 39.99
We love this fantastic playset  packed full of cool features including sounds from the show, multiple ramps for Ricky and the Zooms to roll down, a tyre check station, and a lift  to get from floor to floor. Ricky's home is also the Wheelford Rescue Headquarters! With all this and lots more to discover, kids will have hours of fun recreating Ricky's adventures and sending him on numerous rescue missions. The playset comes with an exclusive Ricky Zoom figure and is compatible with all other Ricky Zoom figures and playsets.
Available from The Entertainer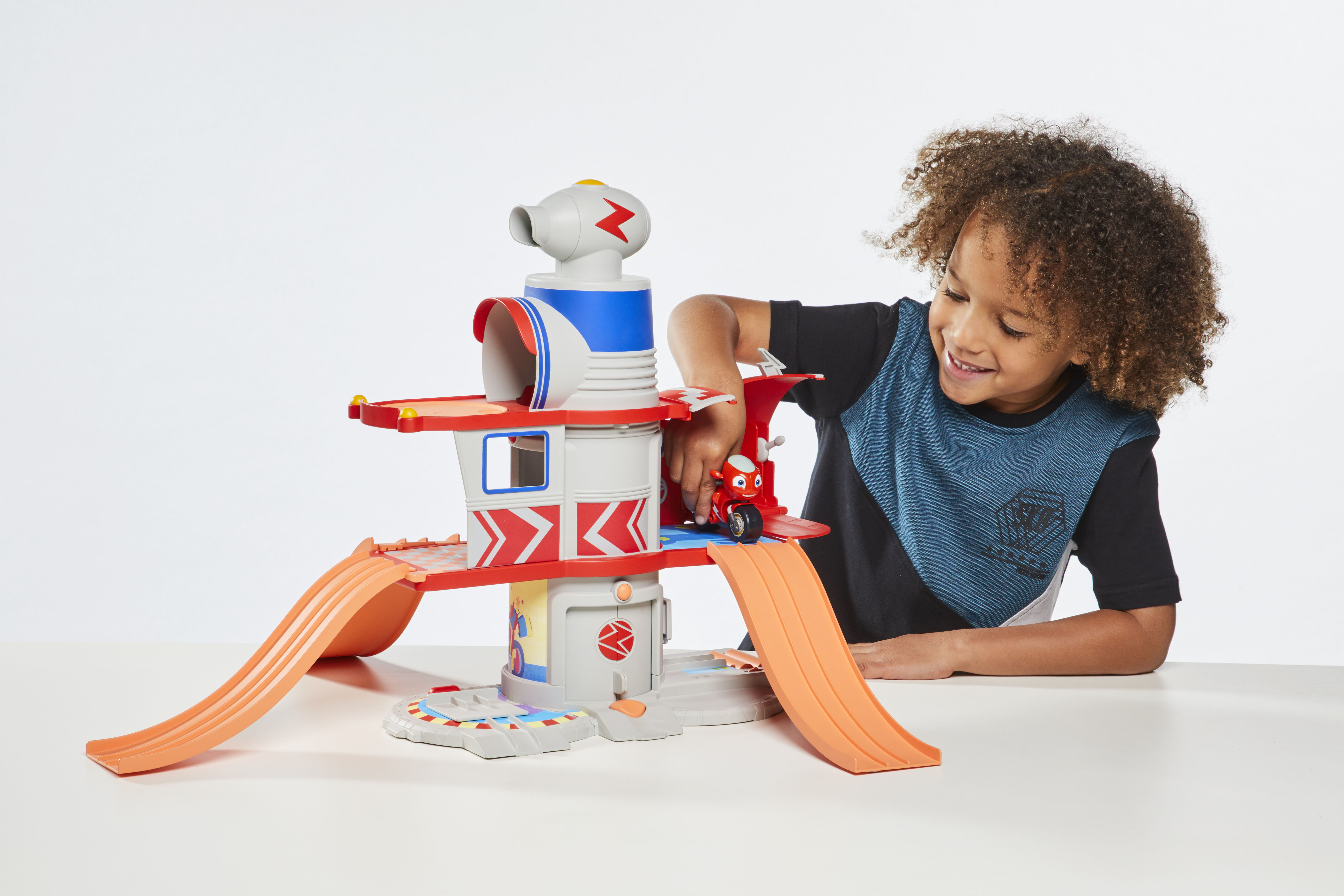 RC Turbo Trick Ricky – RRP £29.99
Get your Zoom on with Remote Control Turbo Trick Ricky! We love watching Ricky perform daring tricks with the press of a button on the remote control. He does real wheelies and even 360-degree stunt spins! We had such fun racing around with Ricky, and his tyres work on carpets as well as bare floors.
Available from Smyths Toys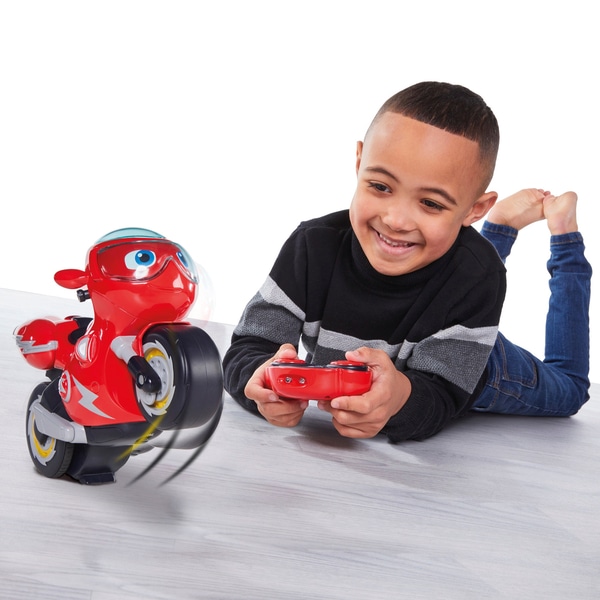 The following toys all feature cleverly designed tyres which allow the bikes to stand steady on their own two wheels and can be steered in any direction.
Ricky Zoom Family Pack – RRP £22.99
Zoom into adventure with Ricky Zoom and his family! This zoomtastic set includes Ricky Zoom, sister Toot, Mum Helen and Dad Hank. The Zoom Family Pack works really well with Ricky's House Playset.
Available from Smyths Toys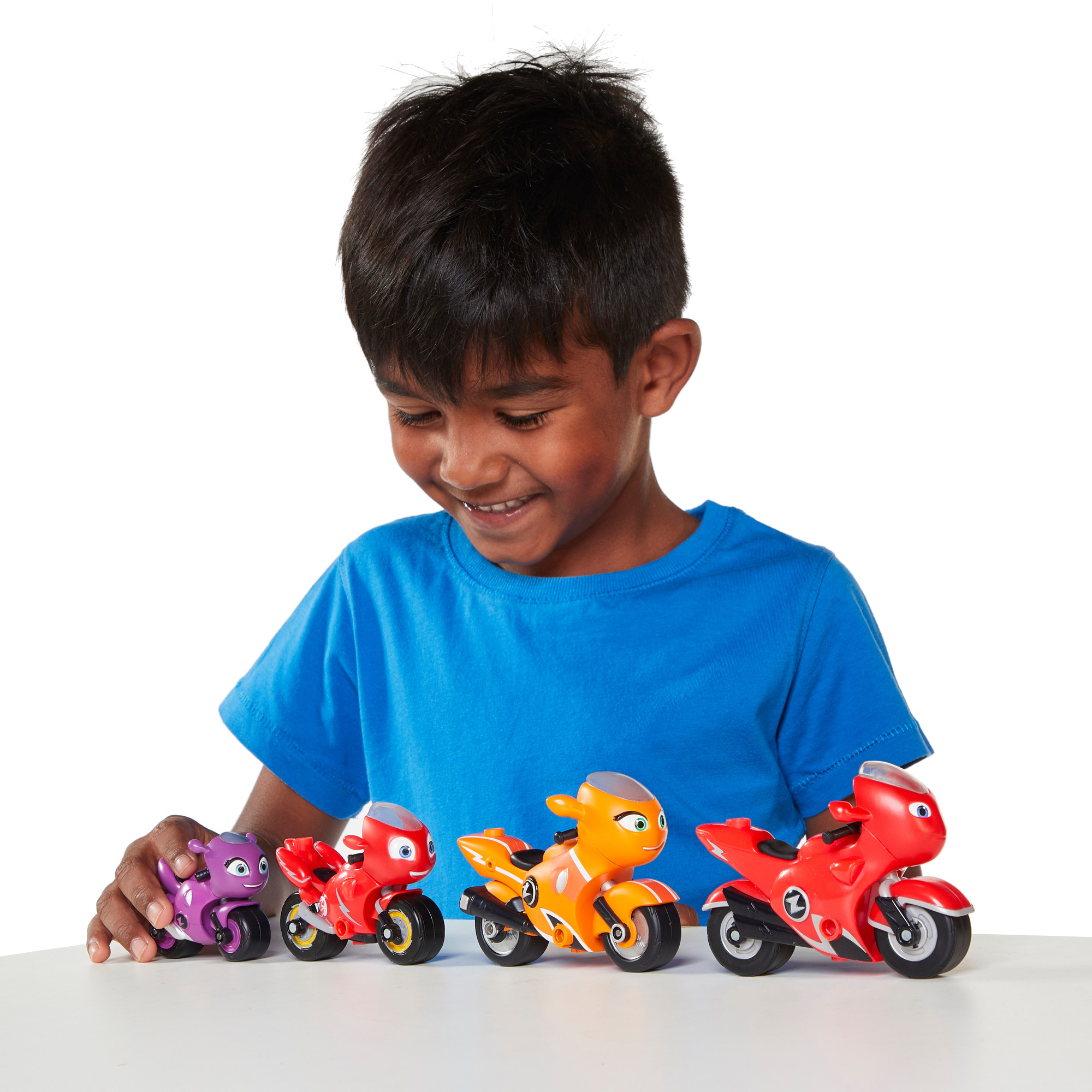 Vehicle & Action Accessory Assortment RRP £7.99
This range of bikes and accessories is brilliant for revving up imaginative play. Each bike comes with an awesome action accessory so your little ones can take the fun to the next level.
Available from Smyths Toys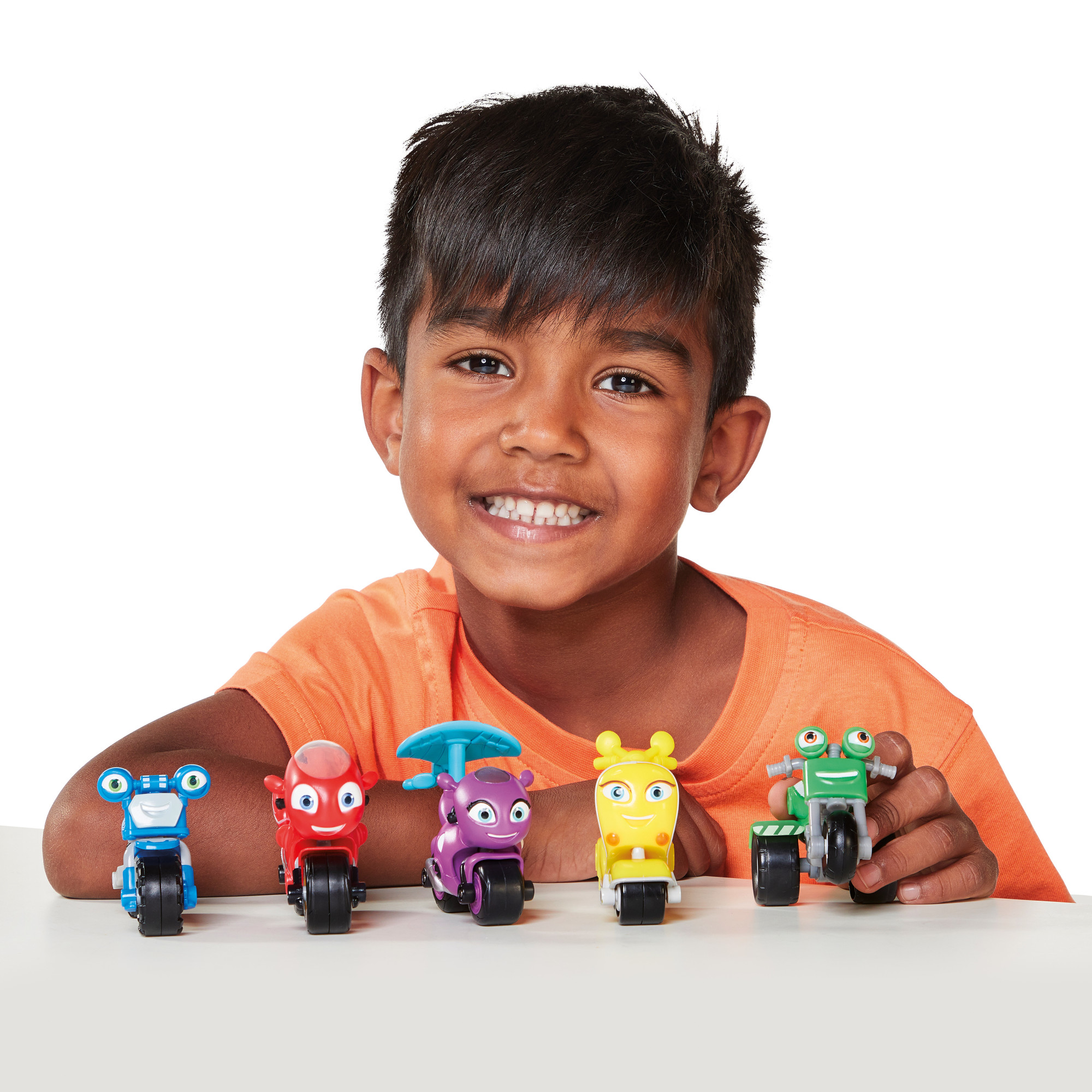 Core Racers Assortment – RRP £5.99
Race into fun with Ricky, Scootio, Loop and DJ with these individual toy bikes which each come with a special accessory to help your little ones on their imaginative adventures.
Available from The Entertainer

Ricky Zoom Puzzle Range – RRP from £5.99 to £9.99
This beautiful, brightly coloured collection of Ricky Zoom puzzles is a must-have for every pre-schooler this Christmas! With adorable designs that feature all the main characters, you can select from three different puzzle formats to keep your little ones amused during the holidays: a 60-piece Giant Floor Puzzle; a Four in a Box set; and a collection of Four Large Shaped Puzzles.
Available from Amazon

Ricky Zoom Pyjamas – RRP £15
Your little ones will love these super comfy Ricky Zoom pyjamas. Made from 100% organic cotton this zoom-tastic set features cool chequered print trousers and an awesome picture of our favourite rescue bike Ricky. The thing we love best is Ricky's super-cool lift-up Visor that will help make bedtimes much more fun! Tucked up in their Ricky Zoom pyjamas, your little speedsters will no doubt go to sleep dreaming of their exciting adventures in Wheelford!
Available from Next in sizes 2-3y, 3-4y, 4-5y, 5-6y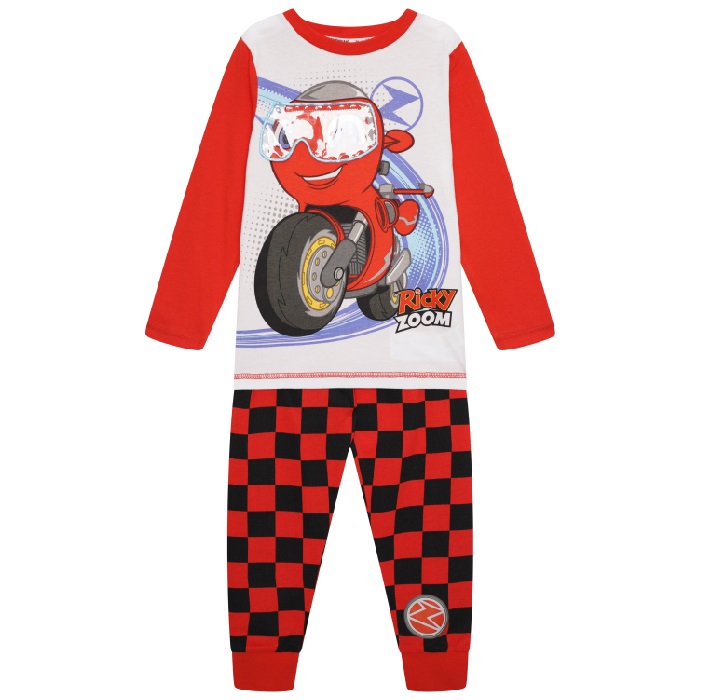 What Ricky Zoom merchandise is your little one loving right now? Let us know by commenting  below or over on Facebook and Twitter @UKMums.TV.
You can get up to speed by watching Ricky Zoom every day at 7.40am on Milkshake!