This week, we're delighted to introduce a new expert columnist on UKMums.TV. A huge welcome to Natalie Reeves-Billing! Natalie is a children's author, who is perhaps best-known for the award-winning Monstrous Me collection. This award-winning book series includes 'My Daddy is a Monster' and 'My Mummy is a Monster'.
Natalie is a mum of two from Liverpool, Merseyside and she has a passion for igniting the imaginations of others through creativity and storytelling, helping to create a lifelong love of reading, writing and learning. Through her social enterprise, Split Perspectivz, her mission is to build a world where all children have access to quality, enriching education.
Natalie joins us this week to talk about the benefits of reading for young children. Over to you Natalie!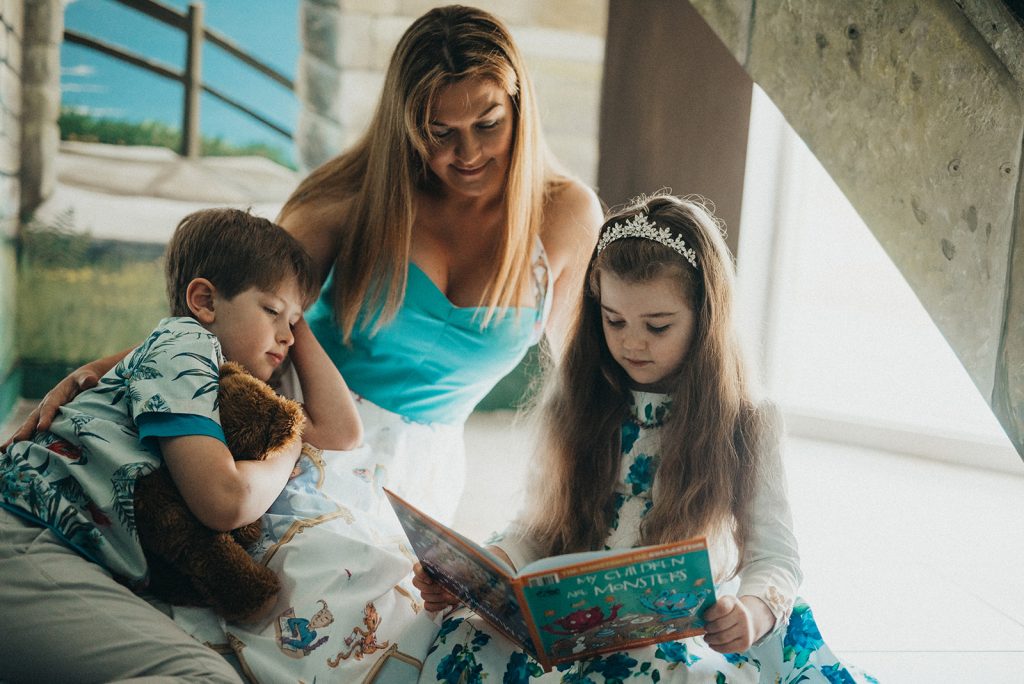 (Natalie Reeves Billing reading with her children)
The Power of Storytelling
Storytelling is such a powerful tool. When we give our children the gift of a wide vocabulary and the understanding to interpret it, we unlock a magical world for kids to explore. In these strange times, there has never been a greater need for our children to have access to reading, the means of escape into the world of story. With restrictions on travel and indeed on many aspects of our lives, one thing that can never be taken away from us is our ability to jump into a make-believe world and live vicariously through its characters.
Stories and Self Growth
Stories do so much for the young mind. They open up the world to us, revealing how others live and think. We see different cultures, landscapes, and differing points of view. This allows children to discover what they like and don't like, and essentially, who they truly are. If a child can really know themselves at such an early age, we can prevent much emotional turmoil in the future. Children can relate to flawed characters and those who don't always get things right. They can find themselves in the pages of a book, and connect with the scenarios they see. Books allow us to be imperfect while uncovering our authentic selves.
The Fact within Fiction
I believe wholeheartedly in honesty. Giving children the facts in an age-appropriate way helps the world make sense and alleviates their fears. Storytelling is a healer, of the mind, body and soul and offers the best start in life. Facts can be hidden within the fictitious tales we read to our little ones—important discoveries about compassion or tiny factoids about things they see around them. But with the soft, funny, fluffiness of the abstract, these facts become palatable and much easier to absorb.
Storytelling in all its Forms
Not every child accesses story via words on a page. Some children are visual. They follow the pictures or fill in the gaps themselves creating their own bespoke version. This is brilliant.
Then, some kids love the spoken word, rhyming flow, or even song. The important thing is; however, a child accesses story, the experience should be fun.
It should fill a child with excitement and start them on the lifelong love of reading. There is no greater gift we can give. Reading is an inexpensive, hugely engaging, calming and life-enhancing experience, both guided (with an adult) or read alone.   Before we know it, our children fall in love with the mere scent of a new book and become giddy at the sight of a bookcase.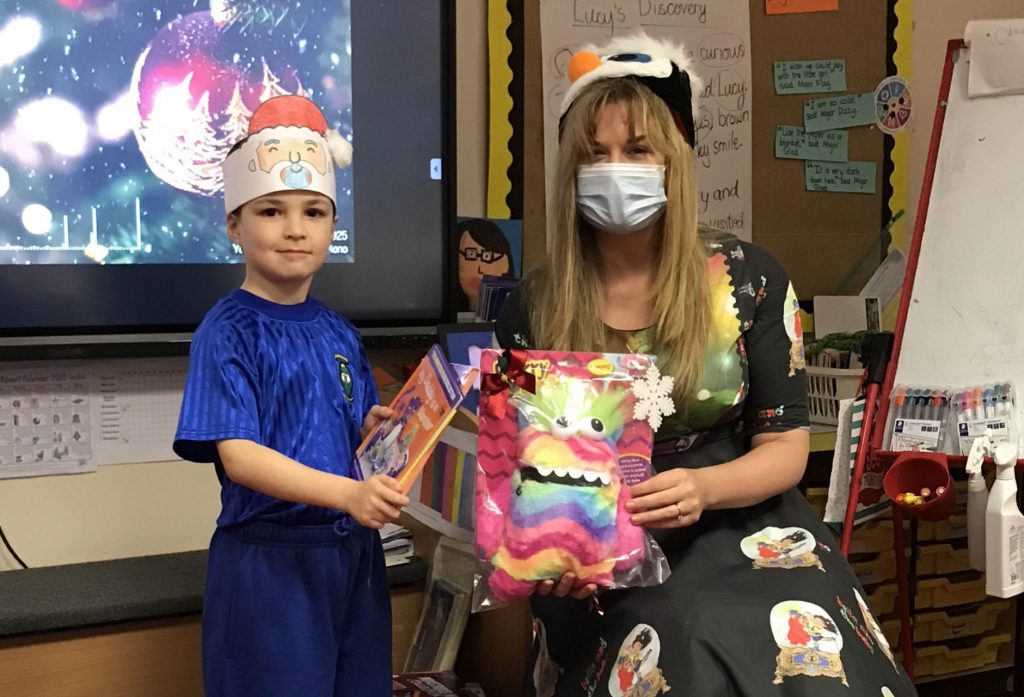 (Natalie at a recent school visit where she gave book bundles to prize winners)
Reading and beyond
The reading experience need not end at the close of a book. Parents can create activities around stories, helping solidify a child's understanding and boosting their interest. In my own work, I use papercrafts. A full range of 3D paper characters, scenes and props that accompany all my books, and allows families to literally bring stories to life. I also create board games and role-playing exercises surrounding the core content. When we revisit the books, their connection is more profound. It's beautiful to witness the moment a child becomes 'hooked.' When my daughter completed her first chapter book, I swelled with pride.
The Healing Powers of Storytelling
My son has SVT, (Supra Ventricular Tachycardia) a condition which means his heart can race to over 200 bpm for long periods. Still, when we read together, we can bring that right down, as he submits to the world of his own imagination. It is a genuine immersion.
When the mind is elsewhere, we are no longer present in the room. Reading is a form of meditation, in a sense. It has the very same effect on the body. Our breathing slows, and our bodies relax. In this state, everything is balanced, and all is well.
Reading for a Better Future
Reading from an early age sets a child up for life. It both prepares and protects them from the world, and follows them each day of their lives. Books, love and time are some of the best things we can give to our children, and they form the foundation on which a good education can begin. Informed, sentient and thoughtful children can change our future, and create a fairer, better world. If we don't like what we see, we can write a better ending. Let's give our kids the tools to do that.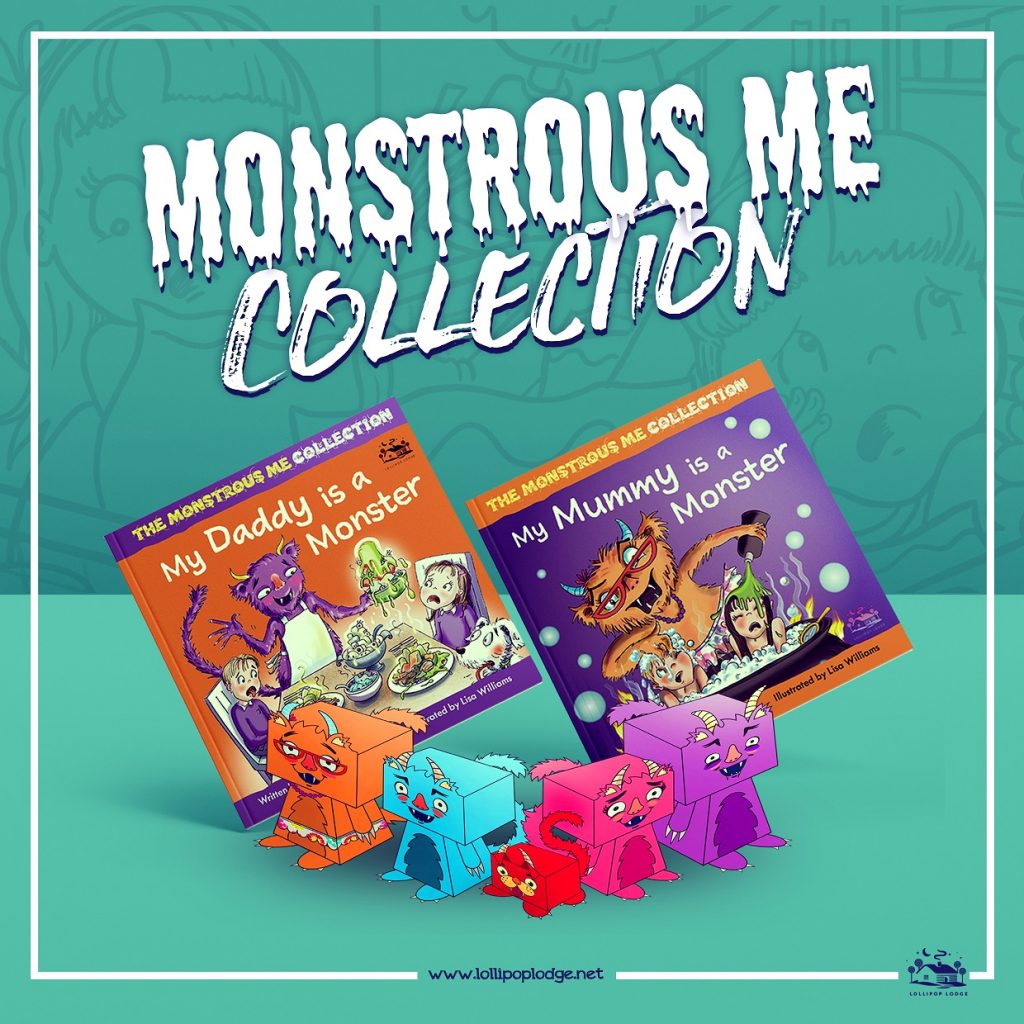 Thanks Natalie!
You can check out The Monstrous Me Collection HERE and be sure to keep an eye out for the third book in the Monstrous Me series: 'My Brother is a Monster/My Sister is a Monster'.
You'll also want to head to our competition page for your chance to win a monstrously good prize bundle in celebration of Natalie's upcoming book launch!