Calling all little Mousekeeters!
As Disney celebrates 100 Years of Wonder this year, Rainbow Designs have launched two fun-packed ranges of toys to celebrate Mickey Mouse, one of the most famous global cartoon characters of all time, and his adorable girlfriend, Minnie Mouse.
To encourage your little ones to join in the Disney fun the new vibrant Mickey Mouse and Friends range, is a fun baby toy collection featuring both Mickey Mouse and his girlfriend, Minnie Mouse.
Created in the synonymous striking red and black colour palette associated with this much loved duo, this collection includes Ring Rattles, Comfort Blankets and Activity Toys of both characters.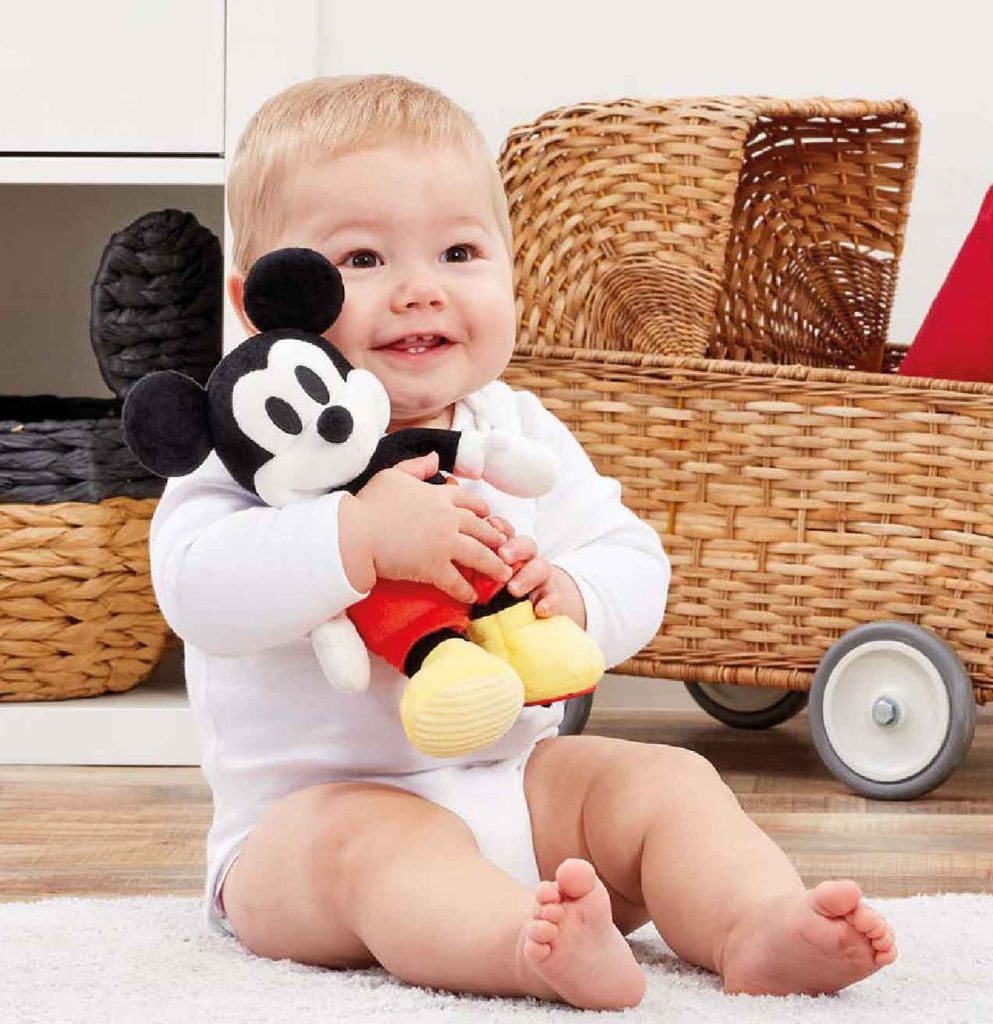 The super soft Mickey Mouse and Minnie Mouse Activity Toys feature circular mirrors on their left feet and cord texture on their right, to encourage sensory exploration through play, they also make the perfect cuddly friends to enjoy story time with, or just to snuggle up with at bedtime!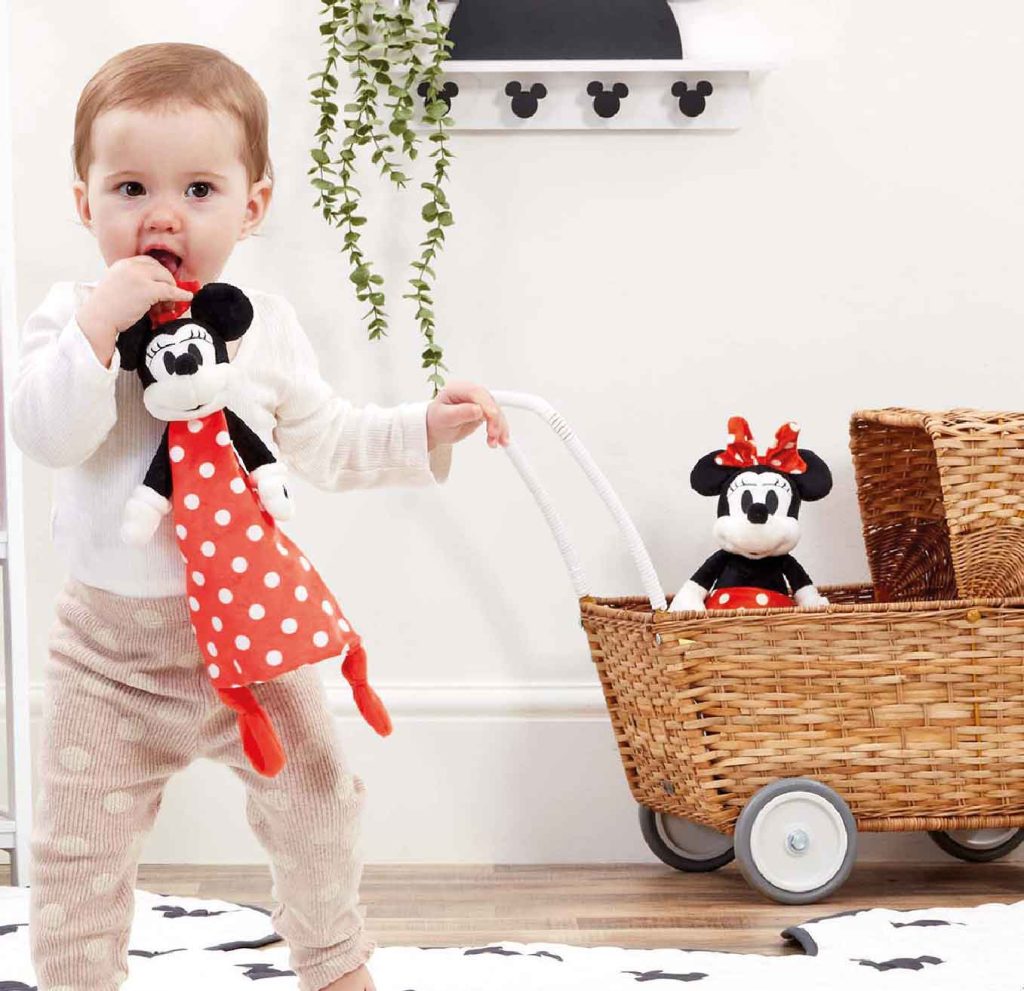 Perfect for those extra special gifting occasions such as new arrivals, first birthdays, Easter and baby showers , the new Disney's Mickey Mouse Memories range is a beautiful, luxury range of fun forever toys and gifts created especially for newborns and little ones.
Delivered in stunning, nostalgic packaging featuring the iconic Mickey Mouse vintage artwork, the range includes a Mickey Mouse Wooden Ring Rattle and super soft Comfort Blanket, both with exceptional attention to detail, as well as a Mickey Mouse Activity Toy, featuring multiple textures, a chime rattle and star-shape teether to encourage sensory exploration through play.
The range is completed with an adorable Lullaby Mickey Mouse Toy, this super cuddly, musical soft toy helps to encourage sleep time as it plays a soothing lullaby, and comes in a beautiful keepsake gift box, perfect for storing those special early years trinkets.