Whether you're seeing the New Year in snuggled up in front of the TV with the kids watching the fireworks in London or are having a night on the town with your friends and family, you'll need to some nibbles to line your stomach and keep you going throughout the night. You're going to be cooking away in the kitchen for hours acing that Christmas dinner soon (sorry for the reminder), so you're going to want to look for pre-made snacks and recipes that take little effort. Take a look at these recipes and snacks that aren't too heavy on the stomach and great for the kids to get involved with.
Ham & Mozzarella Sticks with Raspberry-Dijon Dipping Sauce
For those of you that are looking to get a little crafty in the kitchen, we definitely recommend trying this recipe out. Now, we're not sure about you, but for us, choosing recipes that everyone will like is always a challenge and ends up in hours of uncertainty and indecisiveness. That was until we discovered this recipe courtesy of Foxes Love Lemons. Kick-start your new year with these delicious and portable homemade ham and mozzarella sticks! You'll be certain to impress your guests and more importantly satiate your appetite!
Drinks Biscuits – from £1.95 – available in selected Sainsbury's stores
The Drinks Bakery has created a delicious range of savoury biscuits that are perfect for grazing on this New Year's Eve. Whether you are ringing the New Year in at home or are planning a party, alcoholic drinks are a must (at least they are in our book) and what better way to complement your favourite gin & tonic, glass of pinot noir, whisky or prosecco than with Drink Biscuits by the Drinks Bakery? Available in four mouth-watering flavours, these bickies come with a twist – they are expertly 'flavoured profiled' to match specific drinks. Now we like the sound of that, don't you? Put simply, they are delicious, spicy, enticing biscuits that go down a treat with your favourite alcoholic beverage. The four flavours include:
1. Parmesan, toasted pine nuts & basil – A classic Italian flavour combo, perfect with Champagne, Prosecco, Chardonnay, blonde beers, craft lagers and highland whisky.
2. Lancashire cheese & spring onion – Enjoy with bitter beers and acidic white wines.
3. Mature Cheddar, chilli & almond – With a smoky, warm spice richness, these snacks go down a storm with Belgian style fruit beers, ciders and craft lagers, Riesling and Malbec style red wines.
4. Pecorino, rosemary & Scottish seaweed – With gin stealing the limelight this festive season, these aromatic biscuits with a hint of sweetness and spice are the ones you've been waiting for. Enjoy with your gin & tonic or gin-based cocktails.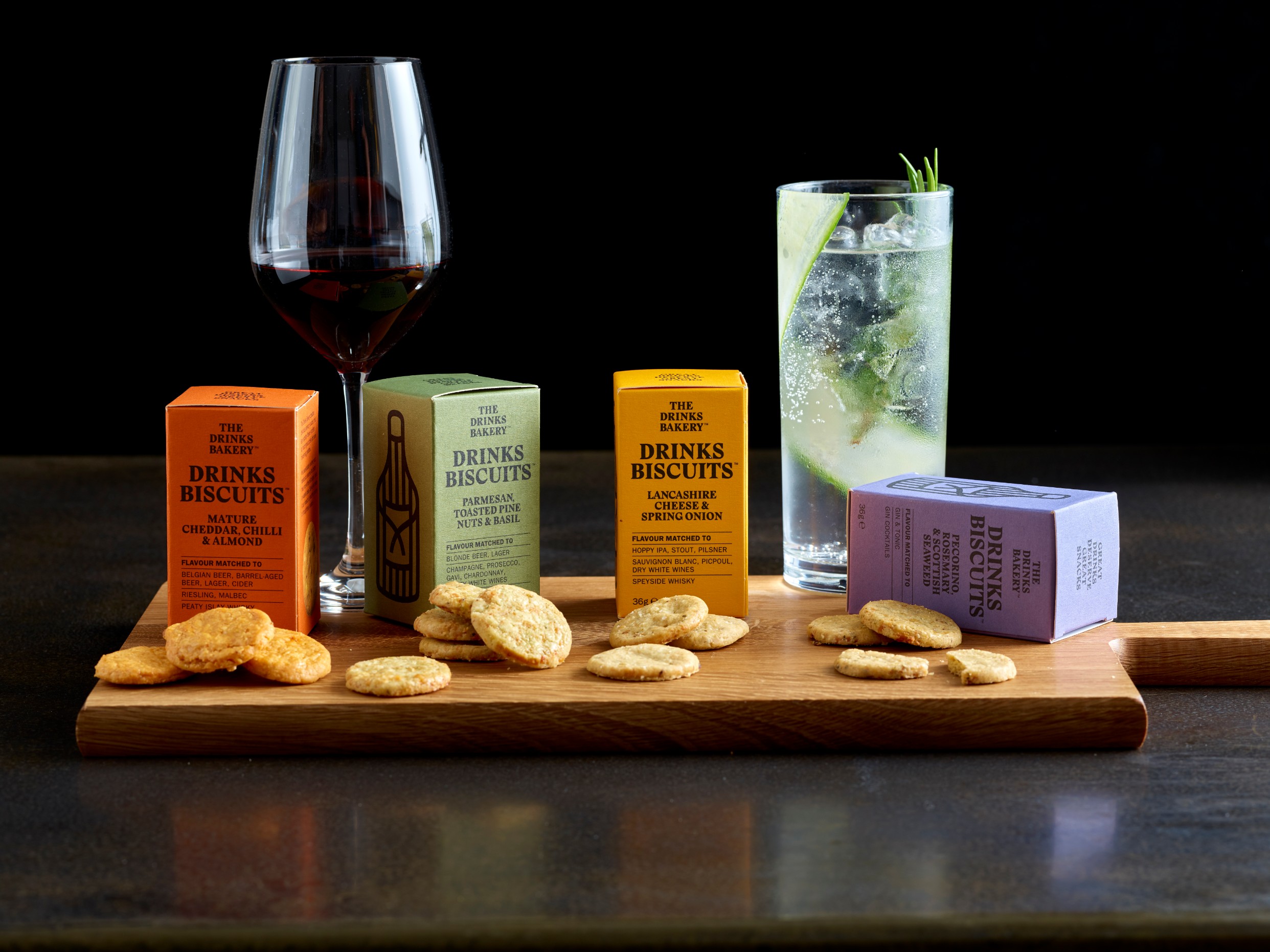 Honey Garlic Chicken Skewers
If you are looking for a simple snack that your little ones can help with, then why not try these honey garlic chicken skewers, courtesy of Kitchen Sanctuary. Taking minimum effort and offering maximum satisfaction, these skewers make for an easy and delicious snack for all of the family to enjoy. You just can't go wrong with these tender pieces of marinated chicken! Click here to get the full recipe.
Even more finger food!
Finger food is a must for every party. Think sausage rolls, crisps, pizza, cheese straws and canapés if you're feeling fancy. Finger food is portable, mess and hassle-free, plus everyone loves it so why not see what's available in your local supermarket?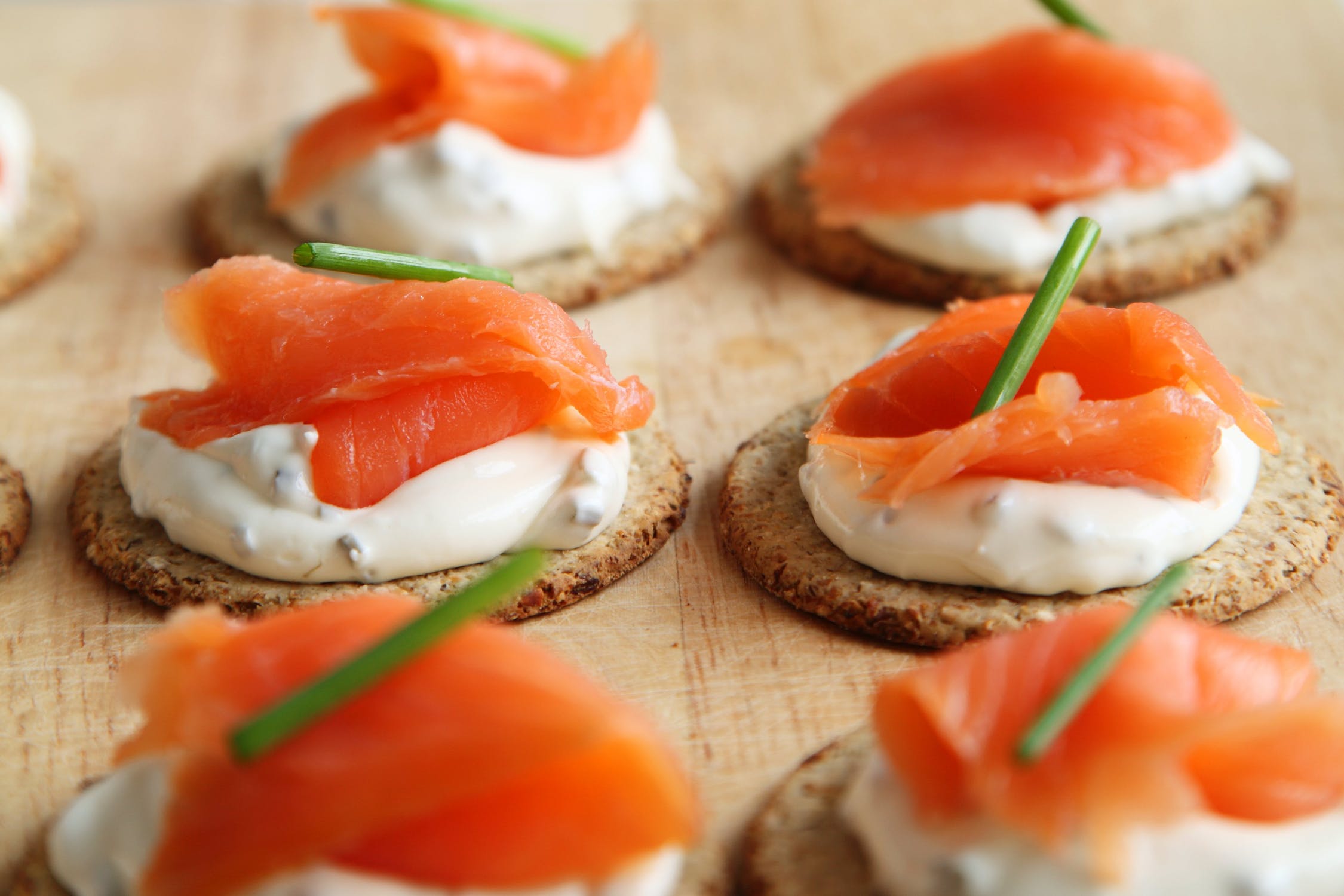 Agree with our list? Let us know over on Facebook and Twitter @UKMumstv.