[AD] Please note that this is a sponsored post by Egmont Books.
Whether your kids have gone back to school or are continuing their learning at home, this September is looking very different from those we've seen before. Here you'll find a selection of non-fiction children's books for all ages that will spark their curiosity. From our own human history, through to the animal world and science, they will learn something new in a fun and engaging way through reading any of these books.
Human Journey by Professor Alice Roberts, illustrated by James Weston Lewis (age 7+)
Join TV biological anthropologist Professor Alice Roberts on a fascinating non-fiction journey to discover the secrets of our past, in this dramatic retelling of our human journey for children aged 7+ years. Adults who love Who Do You Think You Are? will enjoy reading and sharing this book with young ones. This spectacular illustrated book begins with the dawn of humankind on the grasslands of Africa around 2 million years ago and unfolds to follow our ancestors over time and all around the world: from Africa to Asia, Europe, Australia and the Americas.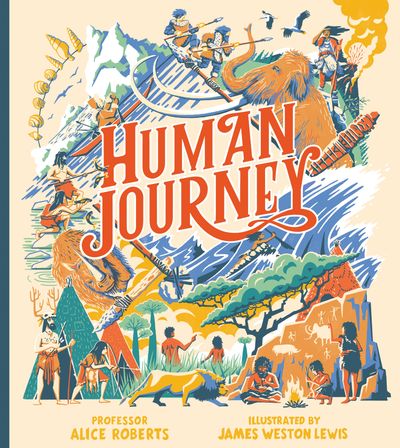 Fashion Conscious by Sarah Klymkiw, illustrated by Kim Hankinson (age 11+)
In the UK alone, over a million tonnes of clothes are thrown away each year and around £140 million worth of clothes head to landfill. Learn how to love your clothes by reusing, swapping and mending what you already have and discover how to choose wisely when you do buy something new. This book is perfect for teens and young adults feeling empowered by Greta Thunberg. Filled with facts about the fashion industry and tips and tricks to overhaul your wardrobe, they'll be changing the world in no time. Empowering the Greta Thunberg generation to change fast fashion.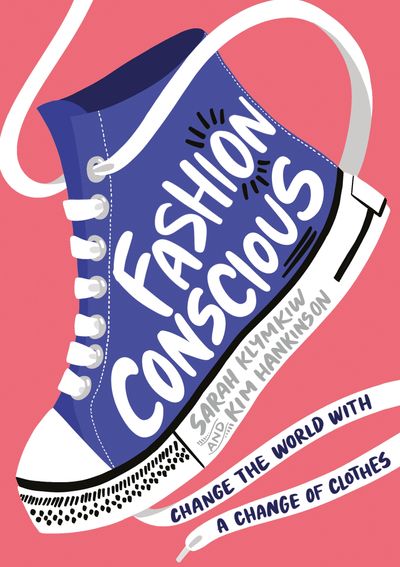 All Kinds of Families by Sophy Henn (age 3+)
Just like us, animal families are all different. For orang-utans, mummy looks after the babies, for emus it is all down to daddy. Clownfish live with a mummy and daddy, some albatross families live with two mummies and some cheetahs are adopted by two daddies. Reflecting the different ways that children live today, this warm and friendly introduction to the variety of family life is perfect for pre-schoolers to learn about the world around them, as well as seeing which family is similar to their own.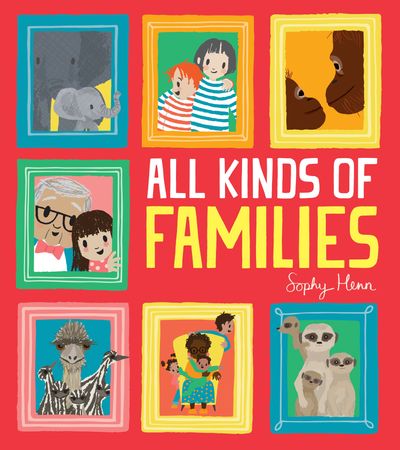 How Colour Works by Catherine Barr, illustrated by Yuliya Gwilym (age 5+)
Why is the sky blue? Why is snow white and darkness black? How do our eyes and brain create a world of colour? The science of colour as you've never seen it before – this captivating book for kids aged 5+ covers key STEAM subjects: science, technology, engineering, art and maths. Journey through lush green forests, splash into a watery blue ocean, be dazzled by a glowing jungle and see the world through a kaleidoscope of colour in this vibrant gift book.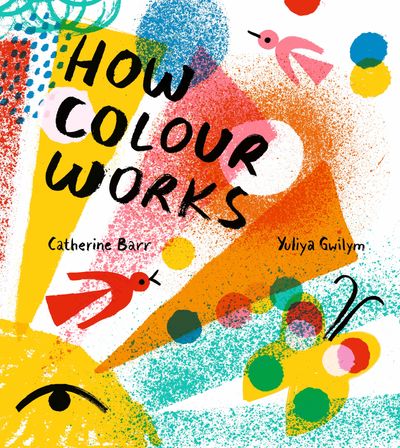 What's your little one's favourite non-fiction book? Will any of these be making it onto their reading list? Let us know by commenting down below or over on social media @UKMumstv!