We reveal the answer to the burning question: 'What Are The Nursery Trends For 2023'?
Whether you're expecting a new baby — or want to refresh an old nursery colour scheme — we bring you the latest in nursery colours, lighting, decor and styling.
When Should You Start Decorating The Nursery?
Many parents choose to get through the early stages of pregnancy before make a start on the nursery. After the 20 week scan is a good rule of thumb to make a start on the decorating (or any major changes). Paint fumes can be hazardous to babies, so doing this midway through your pregnancy gives plenty of time to air the room.
Then from 25-30 weeks, you can concentrate on styling and making the room beautiful for its new inhabitant!
How Can I Make My Nursery Unique?
One of the simplest ways to make your baby's nursery unique is to make something — or commission something — that no-one else will have.
Here are a few ideas to get the ball rolling:
Custom artwork
A handmade mobile
Crochet a blanket
Make a patchwork quilt
Incorporate a piece of heirloom furniture
How Do I Choose a Nursery Theme?
First off — we'd suggest taking a look on Pinterest. You can gather so much inspiration from there.
Set up a board and begin pinning!
Choose a colour scheme and pull together a collection of product to tie in with your theme. From paint to wallpaper, soft furnishings to artwork. If you have a set colour palette in mind, it will make it much easier to bring together a cohesive look.
The Hottest Nursery Trends For 2023
Wallpapered Nurseries
Wallpaper is most definitely one of the hottest nursery trends for 2023. Giving neutral decor the edge, by adding interest through pattern. Or an easy way to add colour and texture — there are so many beautiful wallpapers on the market today.
Here are some of our favourites.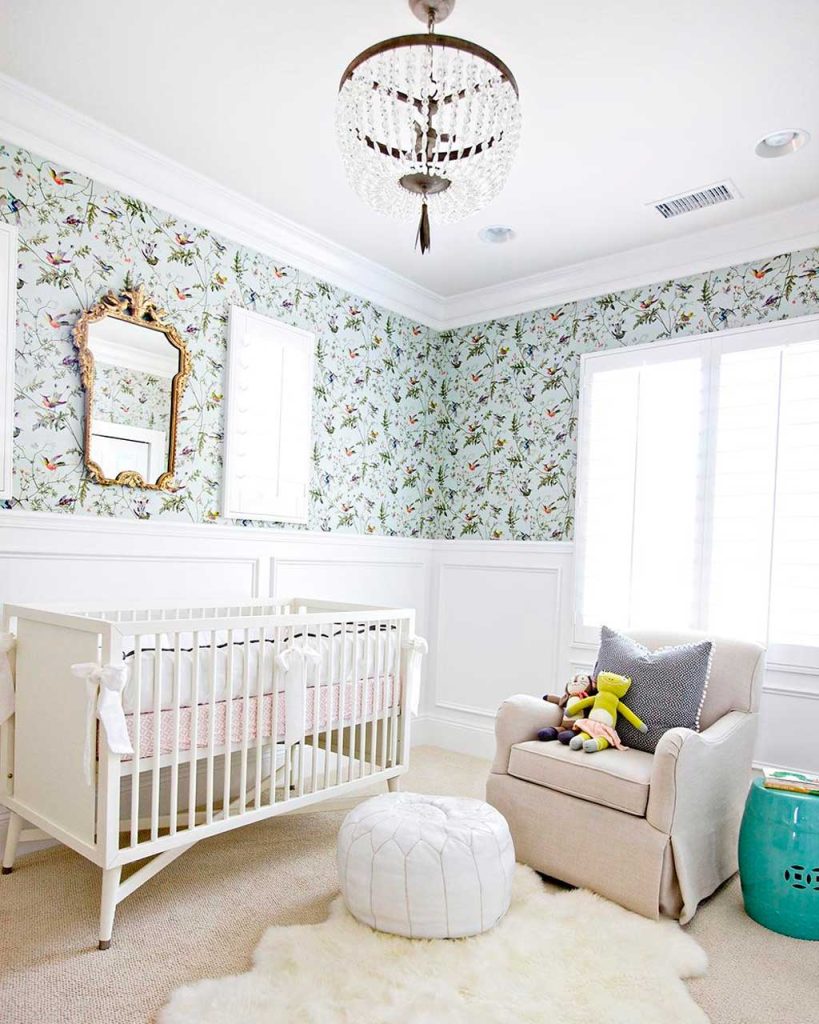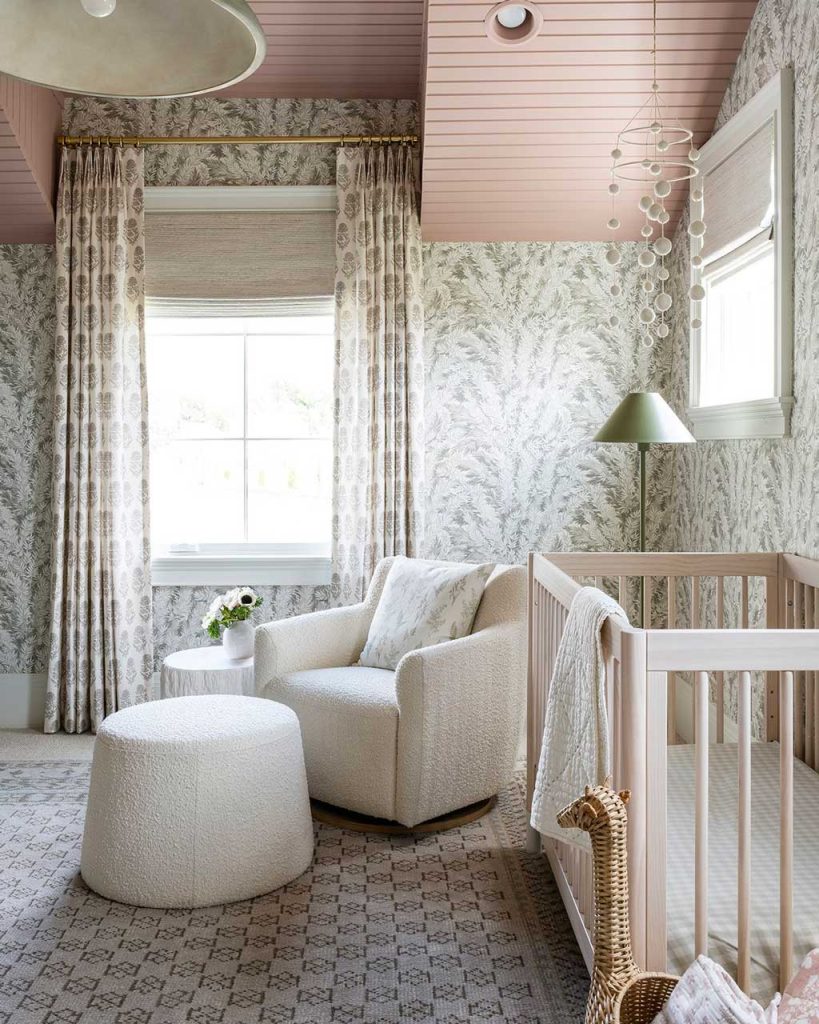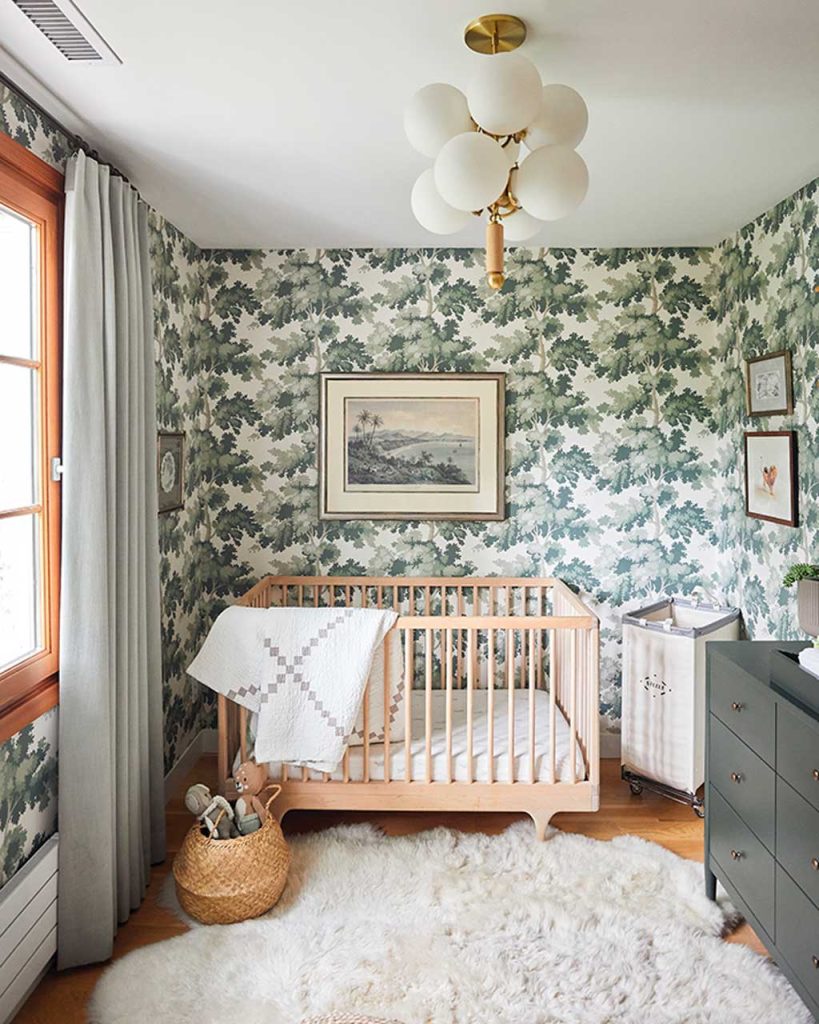 Monochrome Nursery Designs
Keep it simple with marvellous monochrome. A black and white bedroom is the perfect choice for a newborn, as just after birth, a baby sees only in black and white, with shades of grey. Their colour vision develops at around 4 months.
A monochrome nursery can easily grow with your child, as it uses neutral furniture and decor. Bring in pops of colour with books, toys or wall art.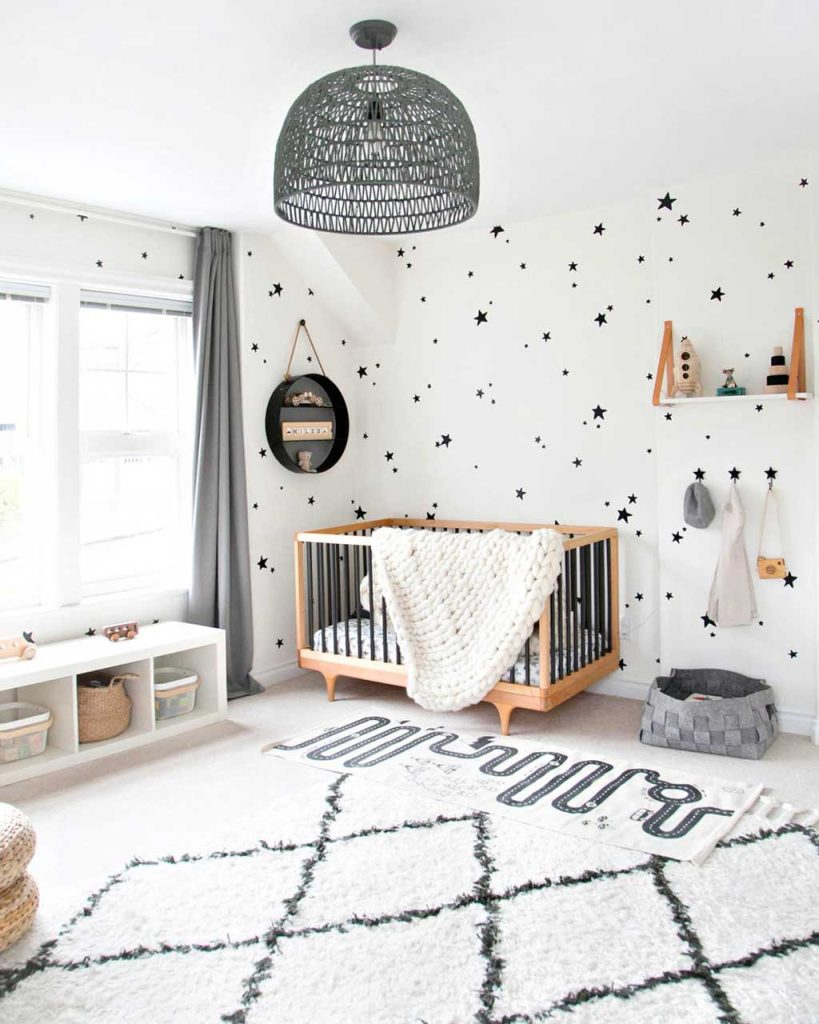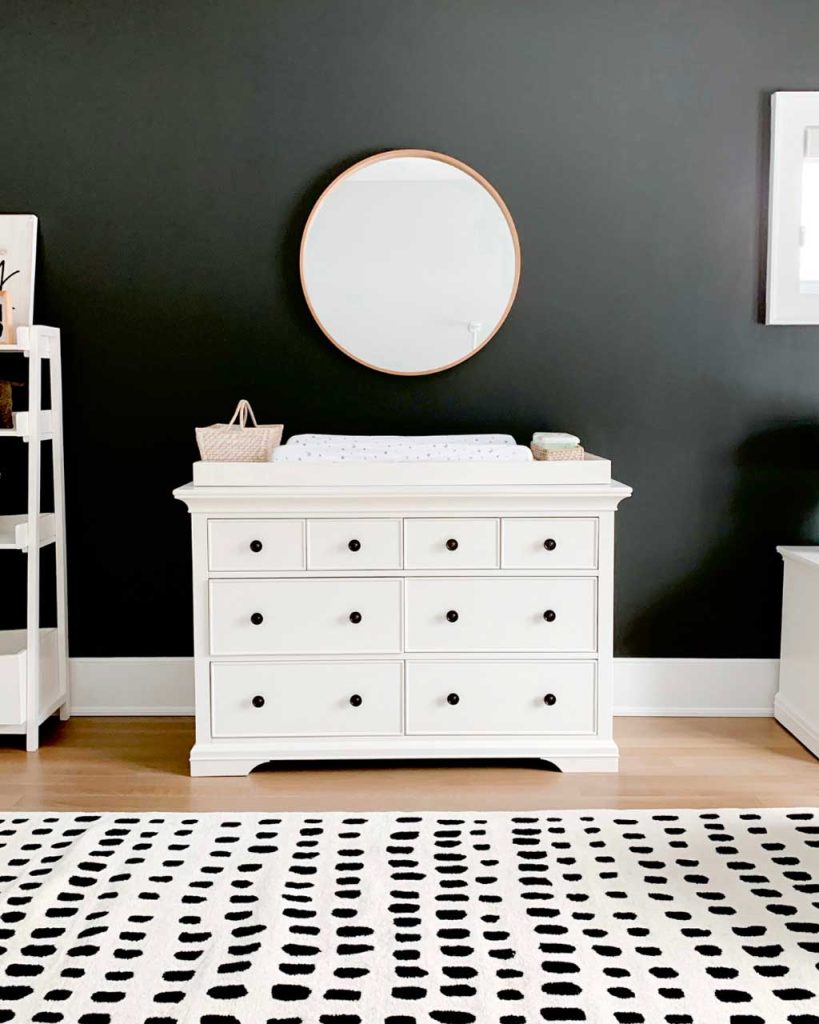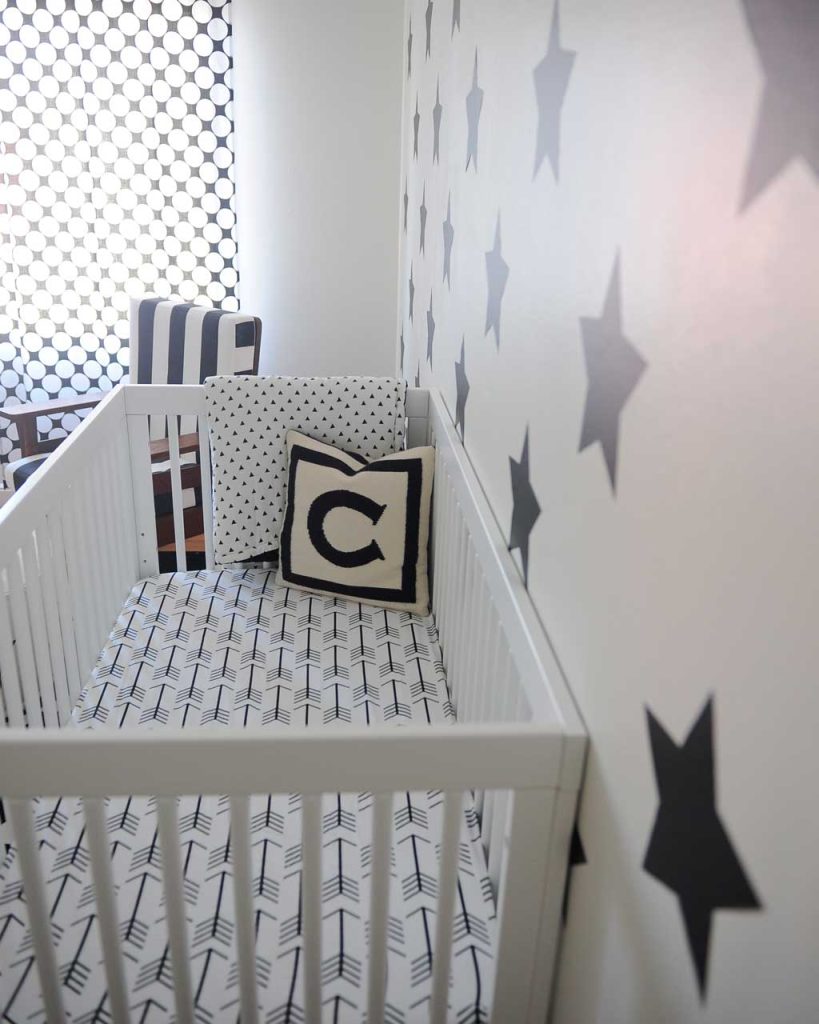 Vintage Nostalgia
From heirloom furniture to vintage prints on the wall, Vintage Nostalgia is one of the hottest nursery trends for 2023.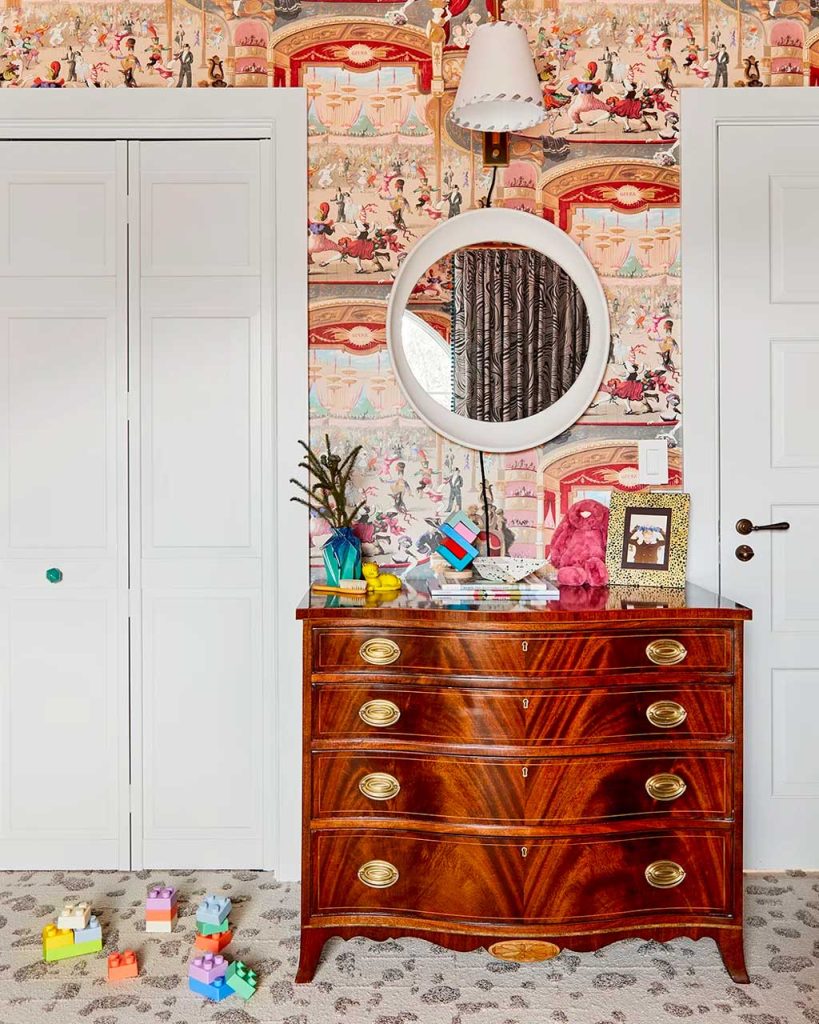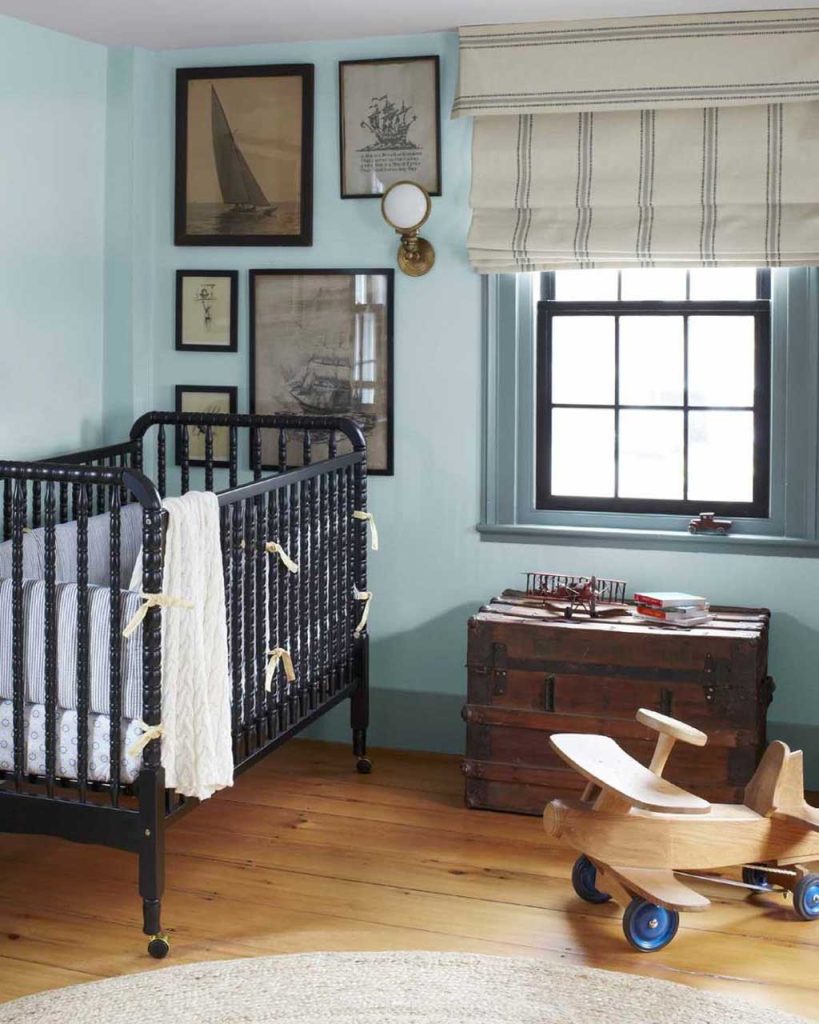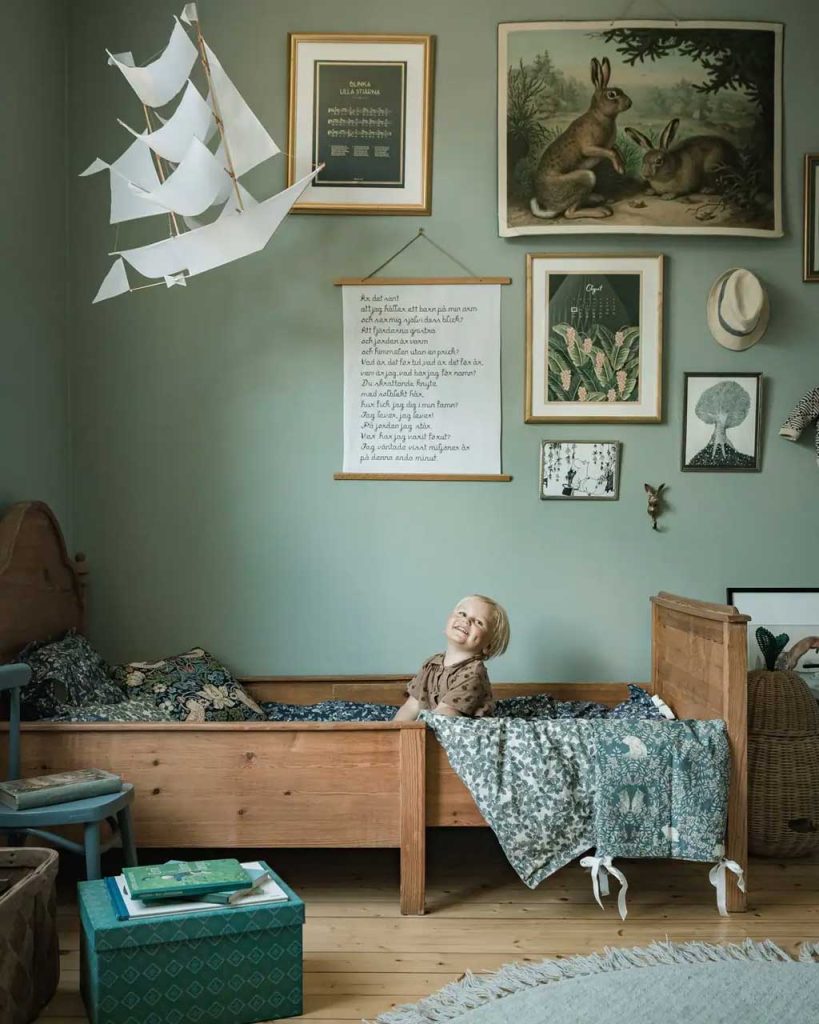 Maximalist Nursery Designs
Possibly our favourite nursery trend for 2023. Maximalist nursery designs bring together the whimsical and magical — think 'more is more' and you'll be halfway there!
Colour clashes, layered patterns and a bright, bold, moody mix styles and genres make these nurseries a a feast for the eyes.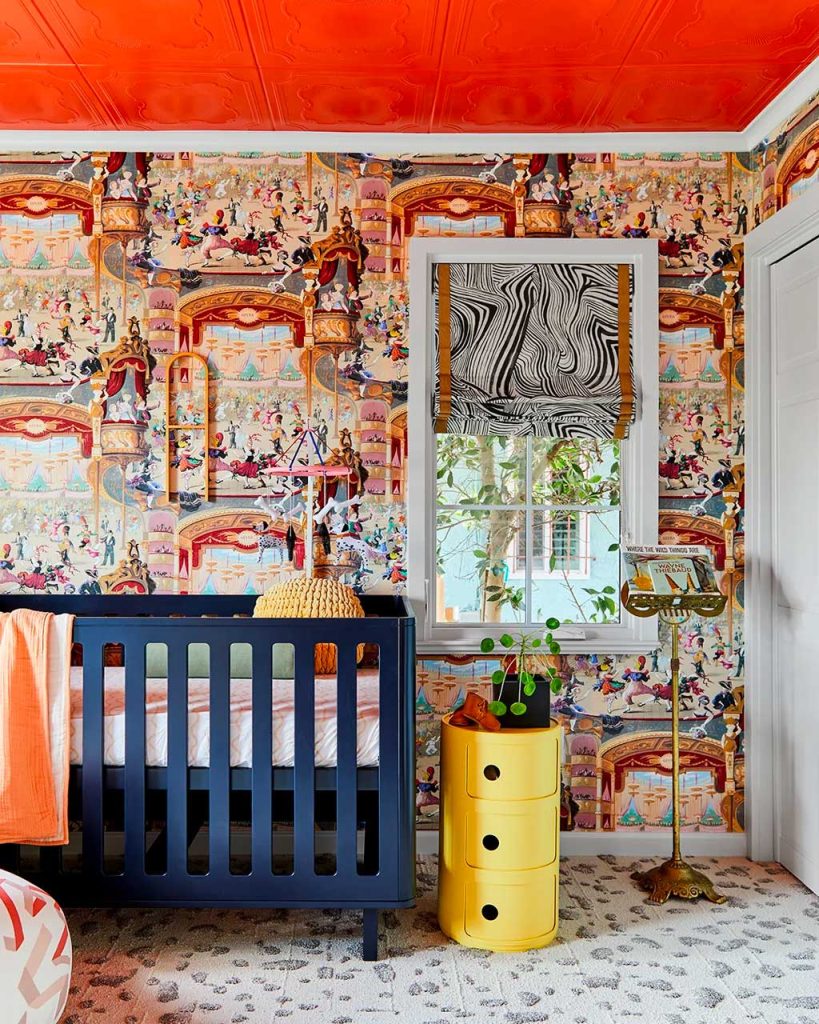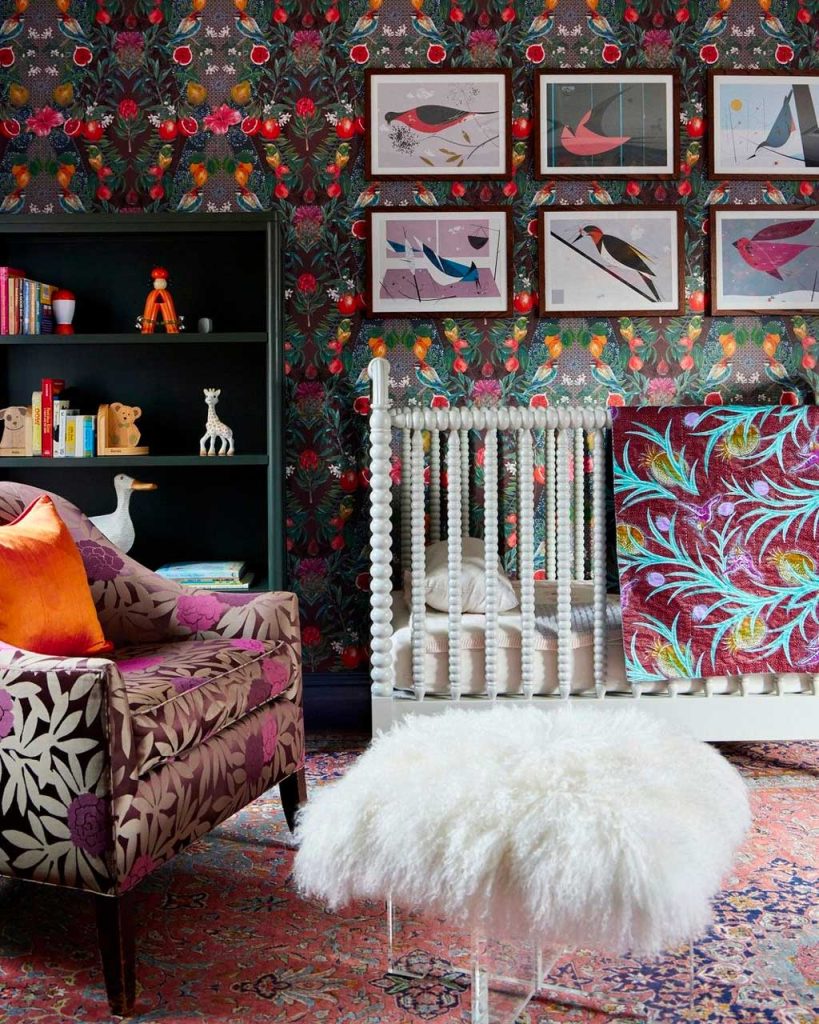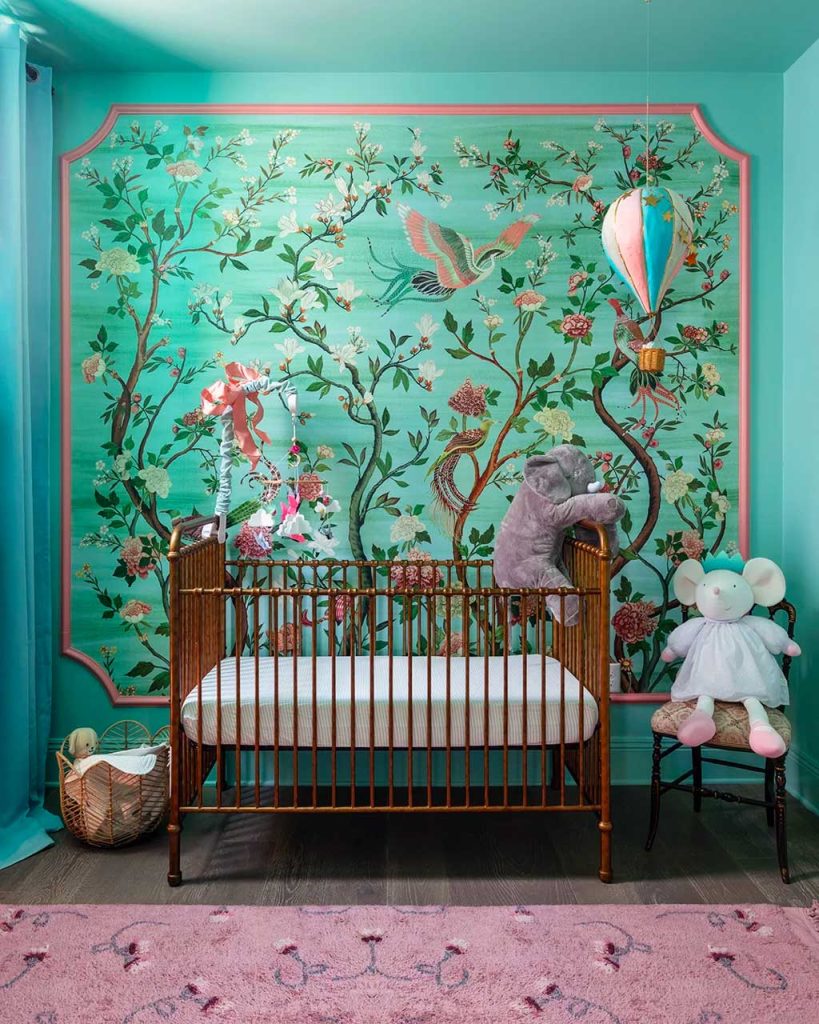 Featured Image courtesy of Pavel Danilyuk