Organic September is here, a month-long campaign that aims to raise awareness of the benefits of organic food and farming, which include supporting biodiversity and wildlife, helping to combat climate change, the highest standards of animal welfare and reduced exposure to pesticides.
With that in mind, we've taken a look at how you can make your food shop a little more planet-positive as we know a few small swaps can make a big difference. Why not add some of these organic products to your shopping list this September?
Crazy Jack's Organic Snacking Range – from 70p – available at Sainsbury's and Ocado.
Crazy Jack is home to tasty organic dried fruits and nuts that the whole family will love – from the organic snack packs which are ideal for lunchboxes and topping breakfasts with to organic ingredients that can be used in delicious bakes.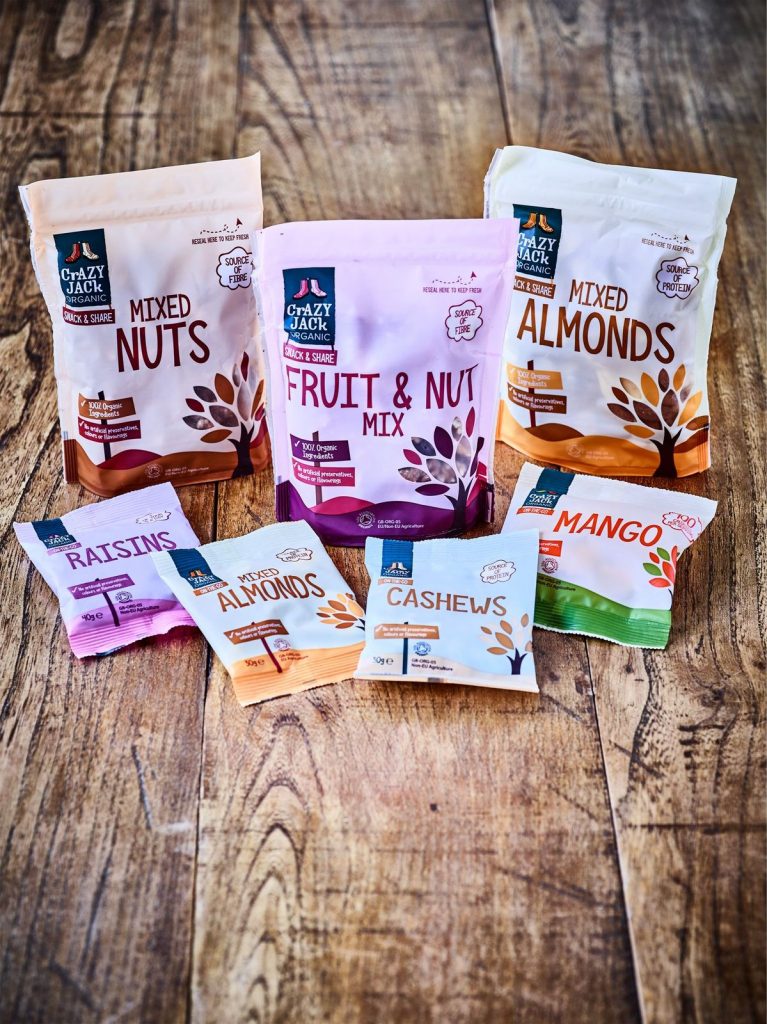 Tarantella Organic Chopped Tomatoes – RRP 95p – available to buy from ASDA, Ocado, Morrisons and The Co-op.
Raised by Mother Nature, with help from the rich Italian soil and Mediterranean sun, Tarantella tomatoes are harvested when they are ripe and juicy, and provide the perfect base for family favourites such as Spaghetti Bolognaise and Chilli Con Carne.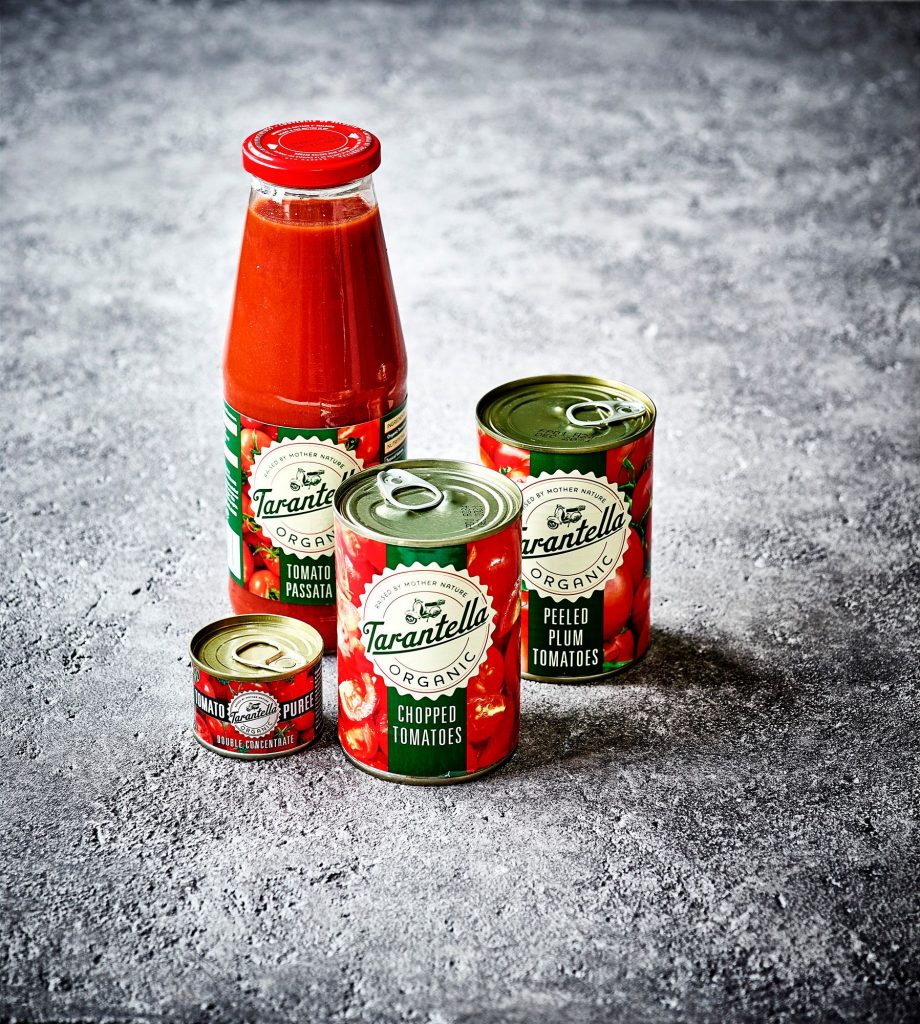 Mia & Ben Baby Purées – RRP £1.59 – available to buy from Sainsbury's or Ocado.
Mia & Ben Baby Purées are made using fresh, organic fruit and vegetables with no added preservatives or nasties and are served in chilled baby friendly pouches, so they're perfect for when your little one needs some goodness and you're strapped for time or on-the-go. Plus, Mia & Ben use HPP aka high-pressure technology rather than heat to keep the ingredients as nutritious as possible. Suitable from 6 months, there are lots of tasty flavours to choose from (yes, call us crazy but we grown-ups did actually try some with our little ones!).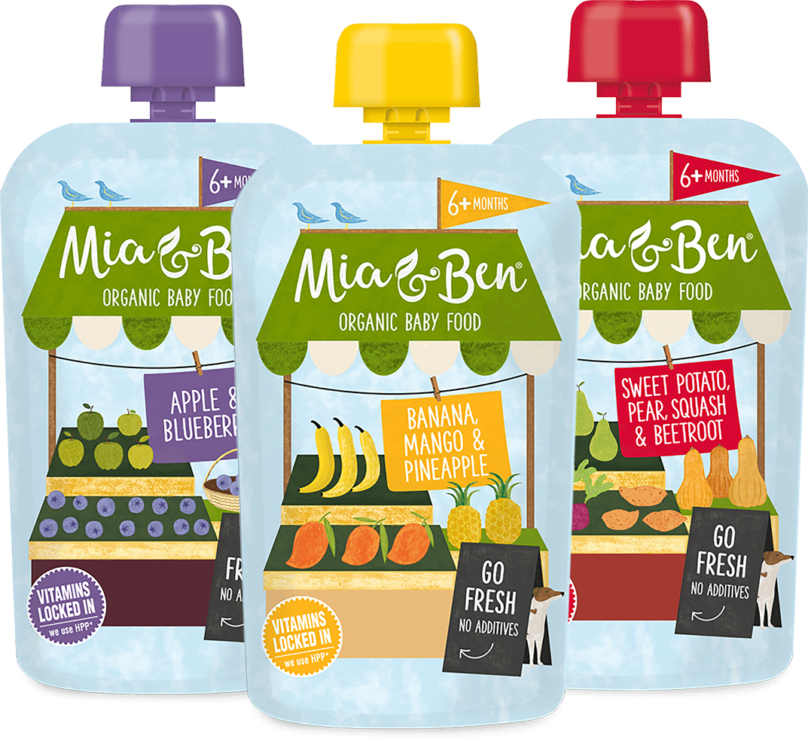 ChicP Veggie Bites – RRP £2.50 – available to buy from Ocado.
Coming in a trio of distinctive flavours to include Sweet Potato and Rosemary; Spinach, Red Pepper and Parsley and Beetroot and Apple, ChicP Veggie Bites are made using imperfect and surplus fruits and vegetables. Free from sugar, dairy, nuts and additives, they are soft in the middle and completely natural. Ideal for dunking into a dip of your choice, the sustainable snacks can also be added to salads, wraps and sandwiches.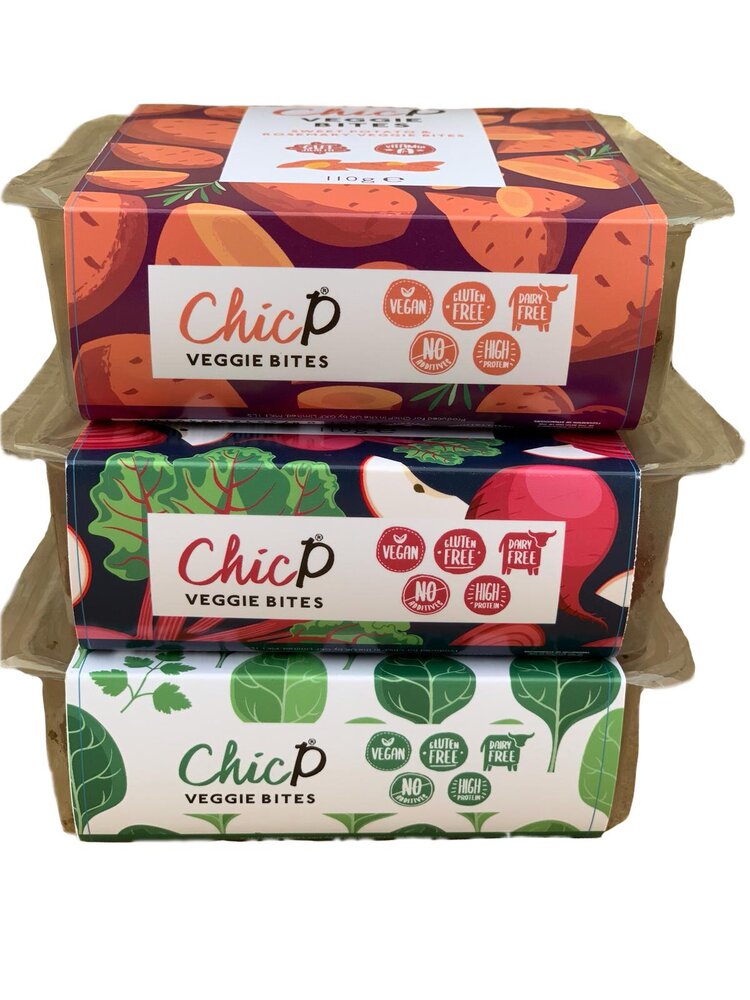 Organix Melty Veggie Sticks – RRP £2.30 for a pack of 4 – available to buy at Tesco, ASDA and Sainsbury's
Suitable from 7 months, Organix Melty Veggie Sticks are packed with the best organic vegetables to fuel moments of weaning wonder and keep on-the-go toddlers satisfied throughout the day. Baked, not fried and made with organic corn and pea and flavoured with vegetables, they have nothing unnecessary added – no added salt, no artificial colours or flavours.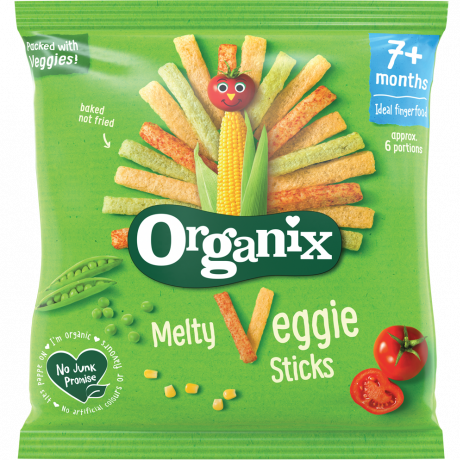 Booja-Booja Hazelnut Crunch Chocolate Truffles – prices vary – available to buy at Waitrose & Partners, Ocado and Booths.
Booja-Booja is a wonderful vegan and organic confectionery company that have been making multi award-winning ice cream and chocolate truffles since 1999. Booja-Booja has recently launched two new fabulous ice cream flavours including Heavens on Earth which contains refreshing mint and wonderful whirls of chocolate truffle sauce and Honeycomb Caramel. Not only that, but Booja-Booja has also launched a new range of eight-truffle packs of its handmade vegan and organic chocolates too. We just can't get enough of the melt-in-the-mouth Hazelnut Crunch Chocolate Truffles *drooling face emoji*.

Booch & Brew Kombucha – from £27.99 for a 12-bottle case
Because organic doesn't just concern food! Booch & Brew is an organic and vegan Kombucha brand. A tart and sparkling soft drink made from fermented tea, Kombucha is a delicious source of many wellbeing benefits and can improve your health from the inside out. There are lots of different flavours to choose from including Yuzu Lemonade, Ginger and Lemon, Strawberry and Mint and Mango, just to name a few!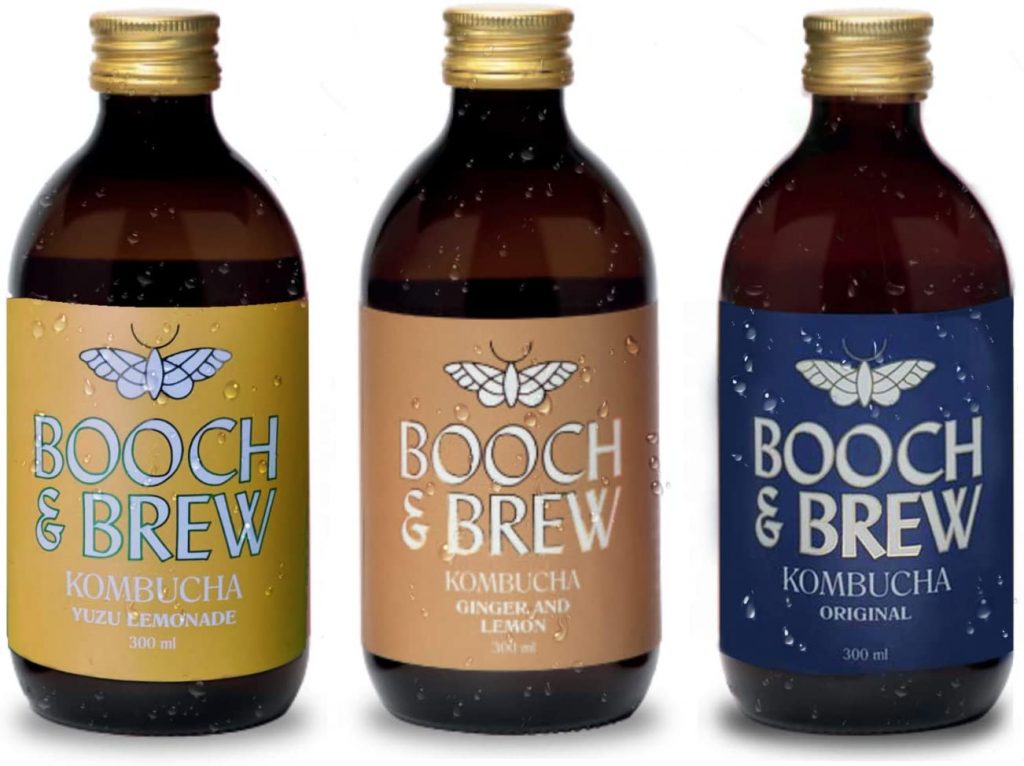 Why not swap everyday items like carrots, chicken or yoghurt for organic alternatives? It can make a surprisingly large difference!
Will you be trying any of these organic products this September? Let us know by commenting down below.
NB: some of the items in this feature were gifted for review.